Summer 2002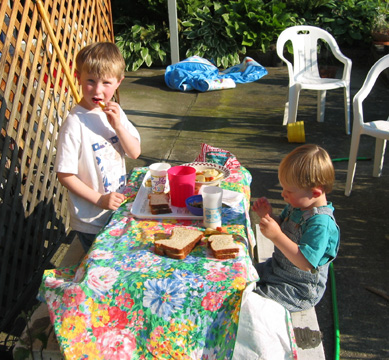 We like summer picnics in the backyard!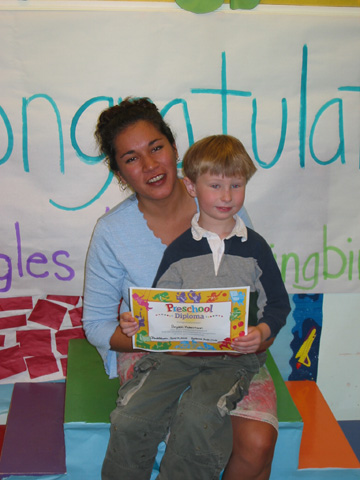 Bryden graduating from preschool with his teacher, Miss Claribel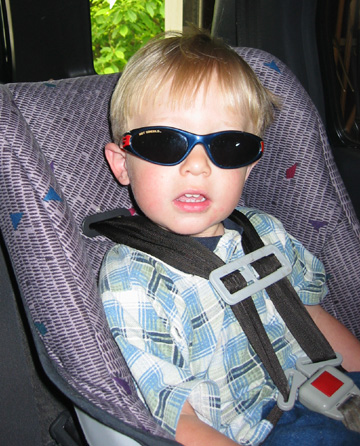 Gavin is one cool dude!

We like our cousins - Bryden with Alex and Ian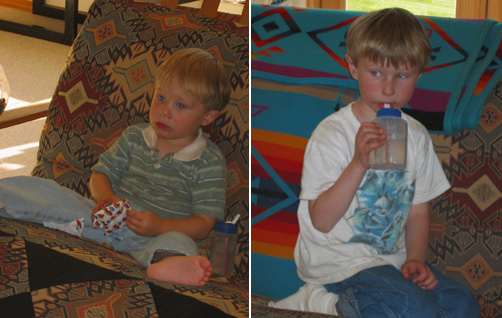 Something good on TV?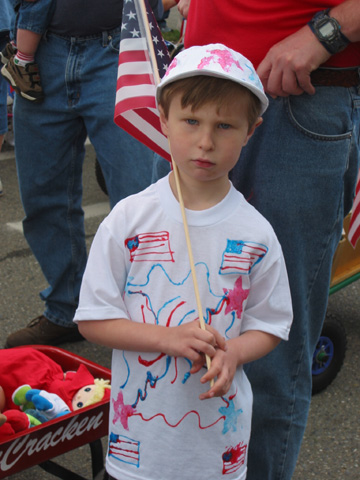 We don't like our picture taken, but we made our 4th of July shirt ourselves!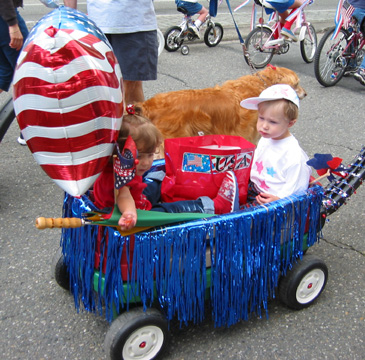 Gavin and his friend Phoebe ready for the 4th of July parade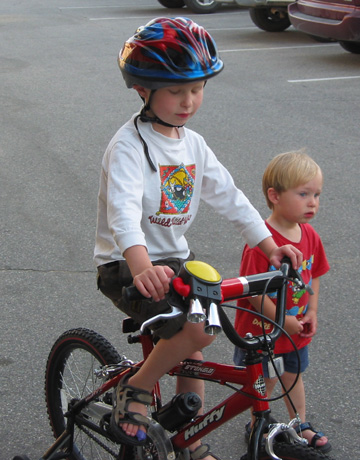 Riding our new, red bike (while our little brother chases us)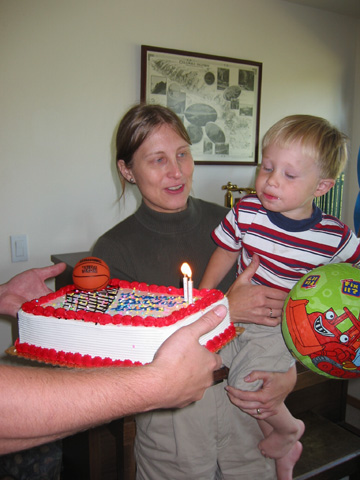 Happy 2nd birthday, Gavin!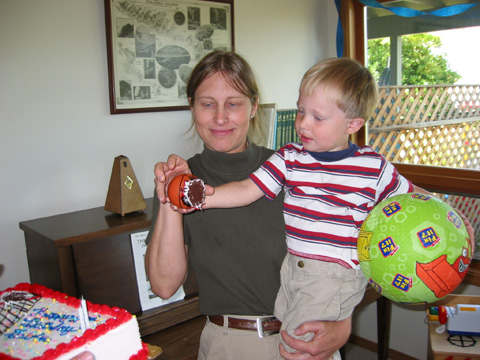 Basketball! (and cake)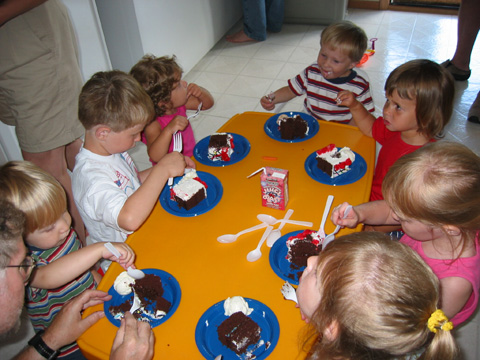 It's a party!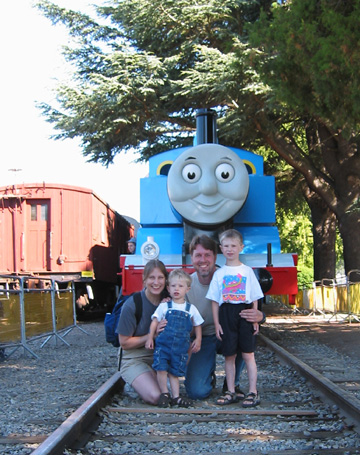 A day out with Thomas - Bryden was having more fun than he's showing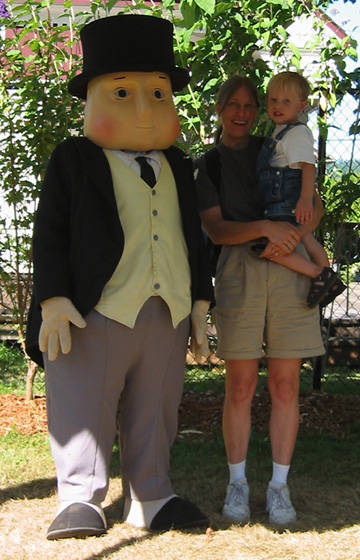 Gavin (and mom) and Sir Topham Hatt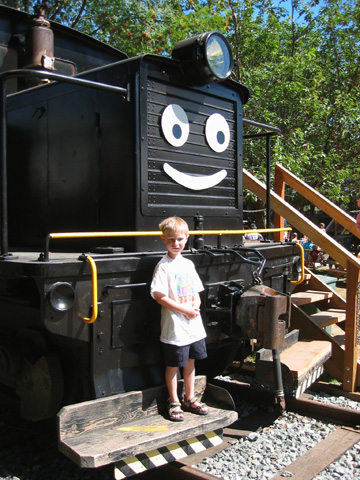 Bryden and his favorite Snoqualmie engine - Cecil the Diesel (He's still having more fun than he's showing!)

Gavin still loves bath time!
---
Last updated: February 2, 2003