Mazama Snow Play
January 26-29, 2001
Another great trip to Mazama! The details are pretty similar to the past several years, so check out those trip reports if you want to read more. Several of us were under the weather with that bronchial thing that was going around, so we didn't get outside to play quite as much this year, thus not as many pictures. Here's a few of them though...

Brenda and I went on a short snowshoe trip up by Sun Mountain Lodge on a beautiful day with blue skies and sunshine!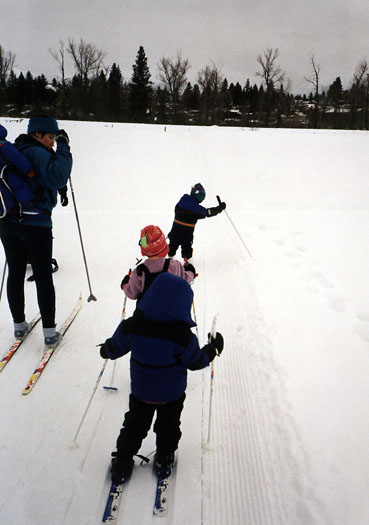 The kids were all out on real XC skis this year.

The moms stayed close at hand in case anyone needed help.
---
Home | Send email to Matt Robertson | Last updated: April 26, 2001