Gavin's Photo Gallery
Gavin was born on at 1:40 pm on July 14th, 2000. He weighed in at 7 pounds, 1 ounce, and was 21 inches long. Here's the birth announcement I sent out to our climbing friends - if you're not a climber, it may be tough to get the humor, or even understand some of the terms in the story...
---
---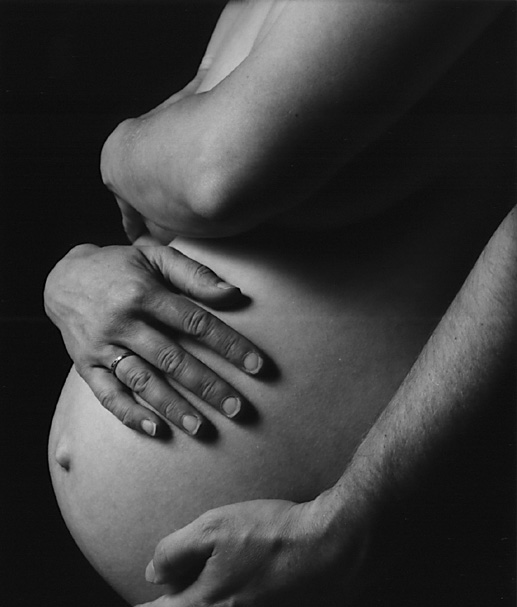 Gavin a few days before he'll be born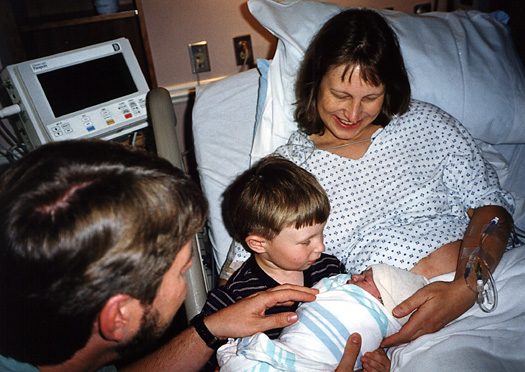 Gavin being introduced to his big brother Bryden by mom and dad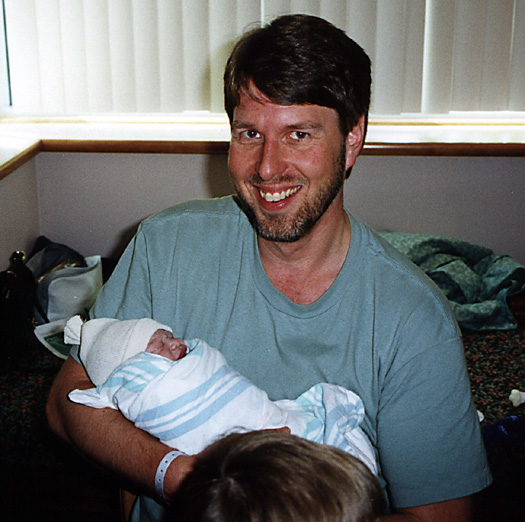 Proud poppa!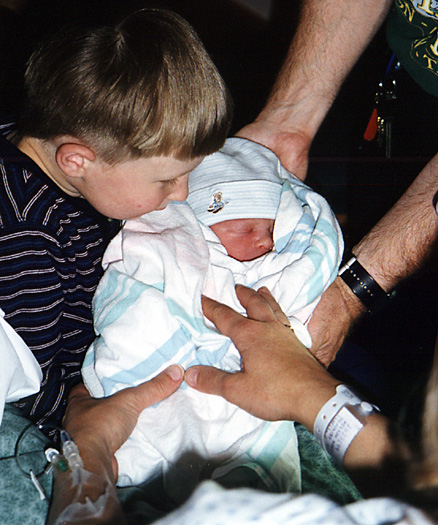 Gavin and his big brother Bryden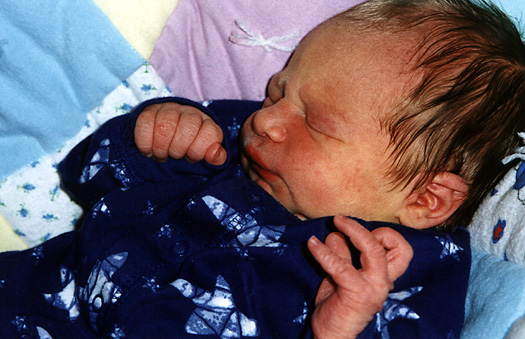 Here's our new little guy!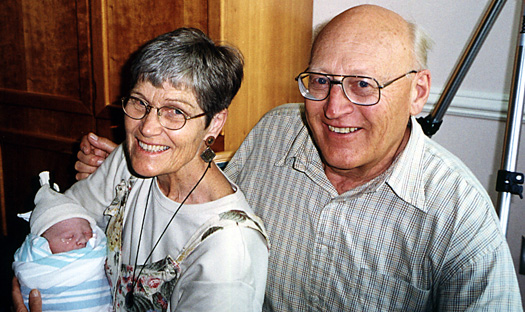 Bestamor and Bestafar holding Gavin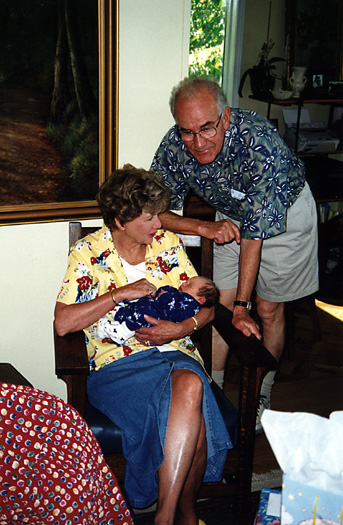 Grandpa Leo and Grandma Marlene holding Gavin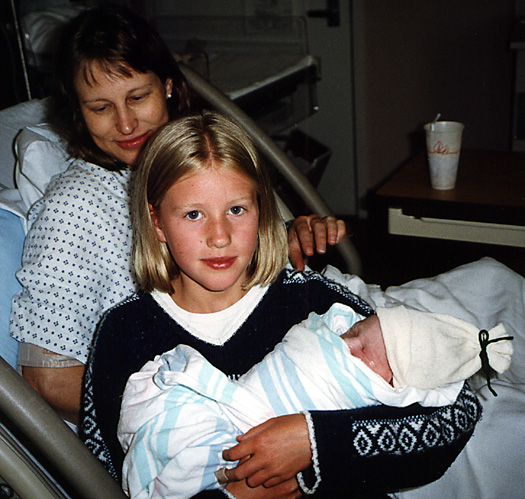 Cousin Brita with Gavin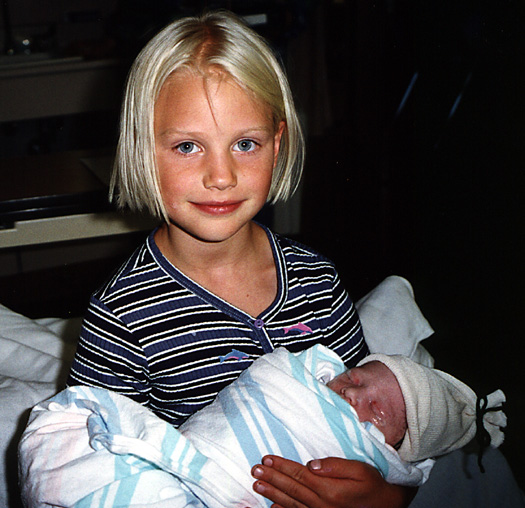 Cousin Alex with Gavin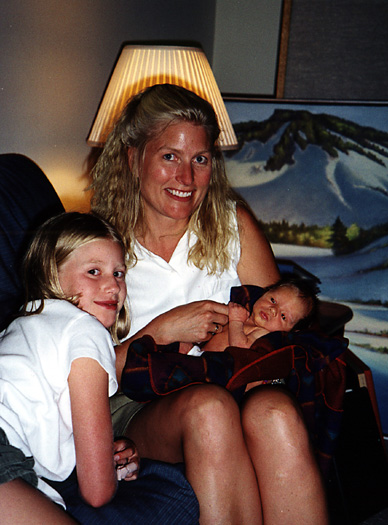 Auntie Gaerda and Cousin Brita with Gavin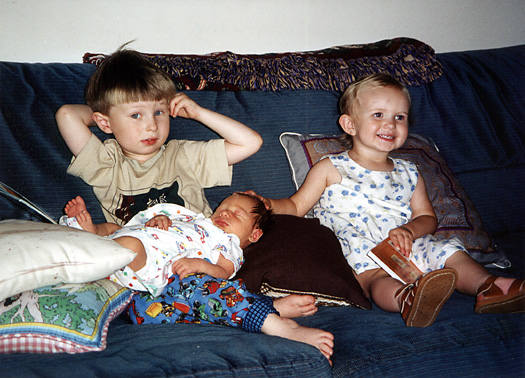 Cousin Eleanor likes baby Gavin too!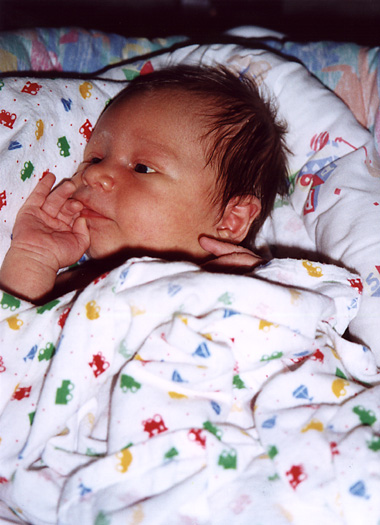 Almost a month old, cuddled on a favorite blanket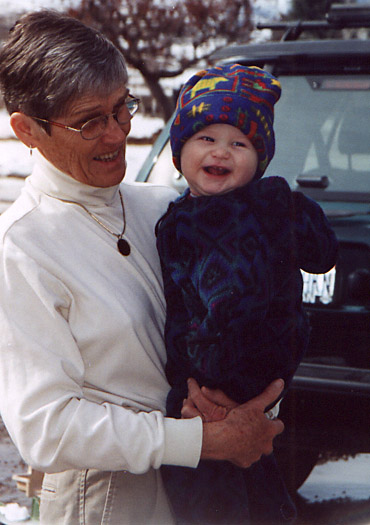 Bundled up for going outside with Bestamor
---
Last updated: April 16, 2001