Bryden's Old Photo Gallery
Here's some of the older pictures of Bryden...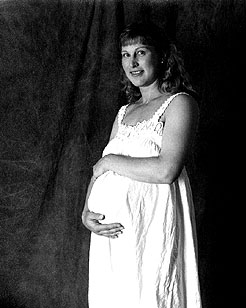 Okay, technically, this isn't a picture of Bryden - but I can assure you - he's in there!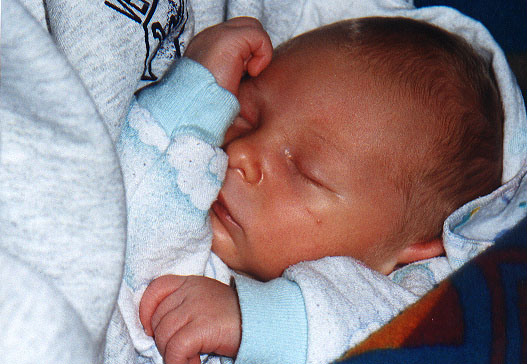 Our new little angel!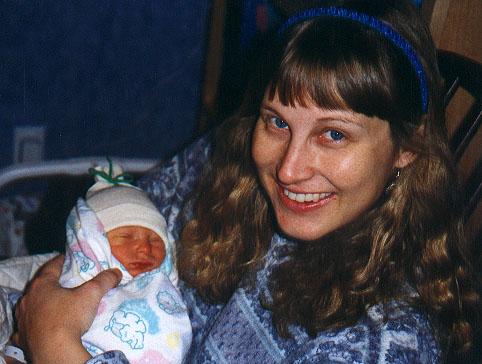 It's hard to believe he was ever this small

Bryden with his Bestamor and Bestafar

Bryden with his Oma

Bryden with his Auntie Gaerda

...and his Uncle Randy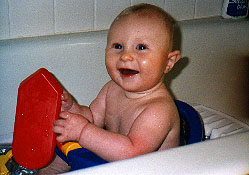 What self respecting photo gallery of a child wouldn't have at least one bath picture?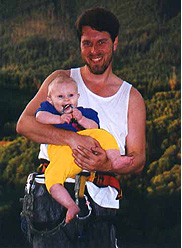 Matt and Bryden at Deception Crags (Exit 38 climbing area) - he's already becoming interested in climbing gear!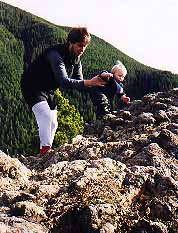 Climbing (with a little of dad's help) on top of Little Si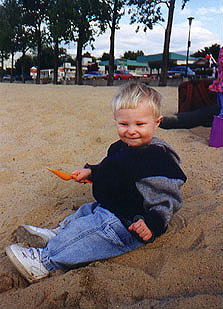 Here's Bryden playing in the sand on the beach at Lake Okanagon in Penticton, Brtish Columbia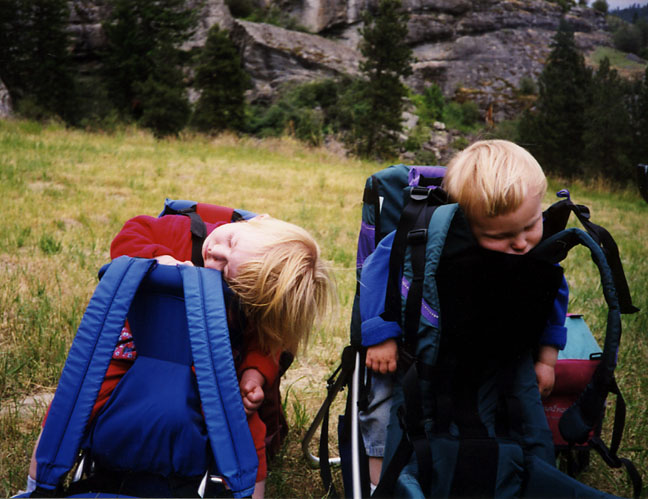 Phew! Climbing at Skaha can really tucker a guy (and gal) out! Lizzie and Bryden after a tough day at the crags

Bryden's sporting a jaunty cap while riding on Maren's back above Rattlesnake Lake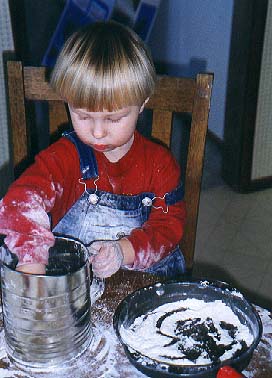 Bryden's first time "helping" make lefse. I'm sure he got more flour on him than in the lefse!

Bryden feeding the goats at Pt. Defiance zoo
---
Last updated: April 2, 2001