Bryden's Photo Gallery
Bryden was born on December 11th, 1996 - here's the birth announcement I sent out to our climbing friends - if you're not a climber, some of the terminology might be a bit foreign for you. He's a wonderful little boy - almost always cheery and happy - he has the most wonderful belly laugh! Bedtime is the only difficult time each day - we like to think he's having so much fun, he just hates to stop! Here's some of our favorite pictures of him, although there's more of them scattered throughout my trip reports - he doesn't get to come along on all the trips, but he's been out snow shoeing, cross-country skiing, hiking and sea kayaking, to name a few.

Bryden and his buddy Torsten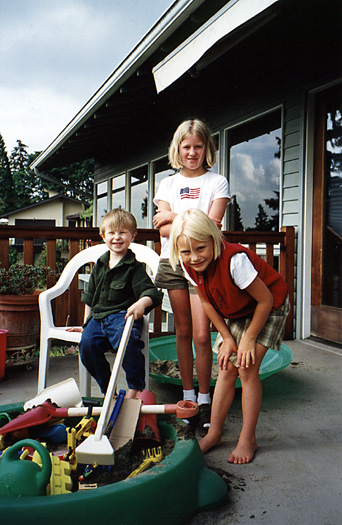 Bryden and his cousins Alex and Brita playing in his sandbox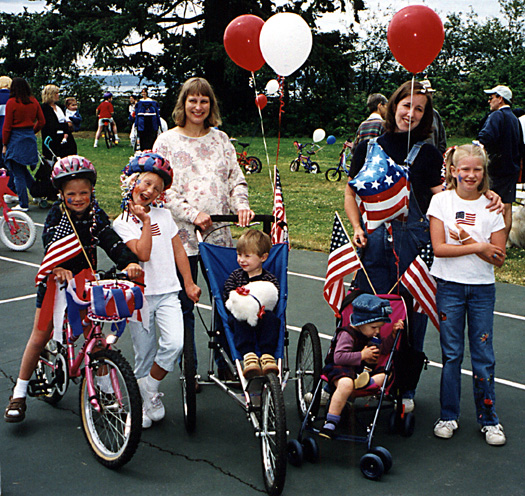 Bryden and some of his cousins ready for the Kirkland 4th of July parade

Story time with Bestamor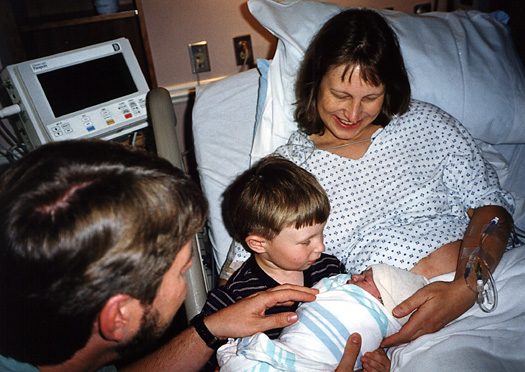 Bryden being introduced to his new baby brother, Gavin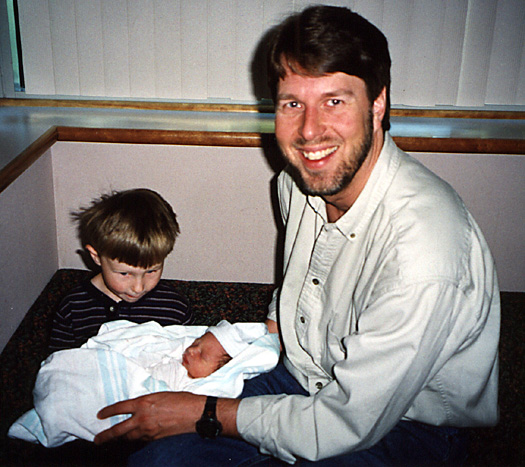 Dad showing us our new baby brother. Can he play construction yet?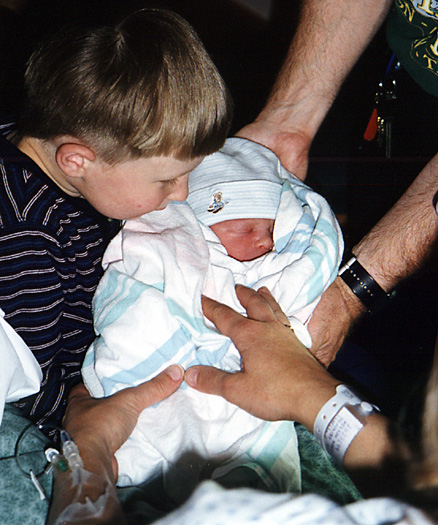 Bryden and his new baby brother Gavin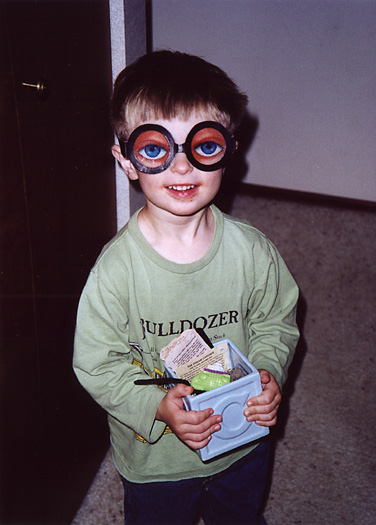 Bryden looking pretty silly with his "big" glasses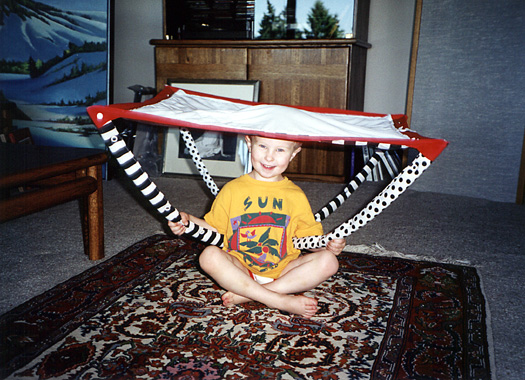 Normally Gavin plays on this mat, but today Bryden wanted it for his toy!

Hey - who's that snitchin' popsicle from Lizzie while she's laughing?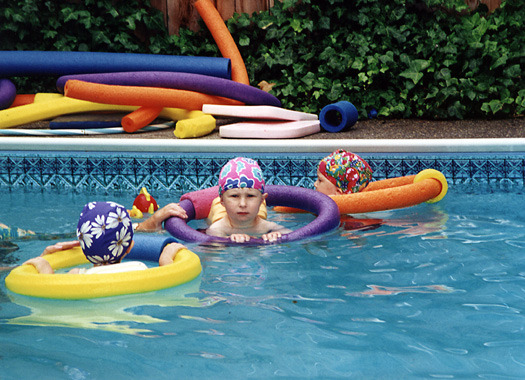 Do we like our swimming lessons? Noooo!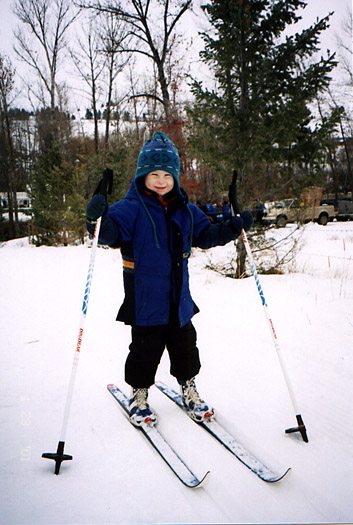 Bryden on his first pair of real cross country skis - Mazama, WA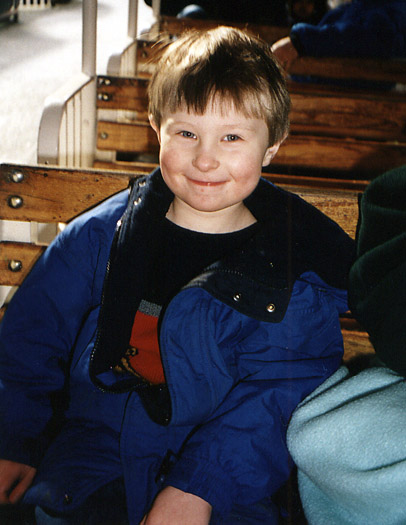 Bryden riding the train at Stanley Park, Vancouver, B.C.
---
Last updated: January 3, 2002