December, 2005

Bryden tested for and got his yellow belt in martial arts this month
---
Bryden turned 9, and had a sleep over with some of his buddies to celebrate

Christian, Grady, Nate and Bryden - blanket forts are cool!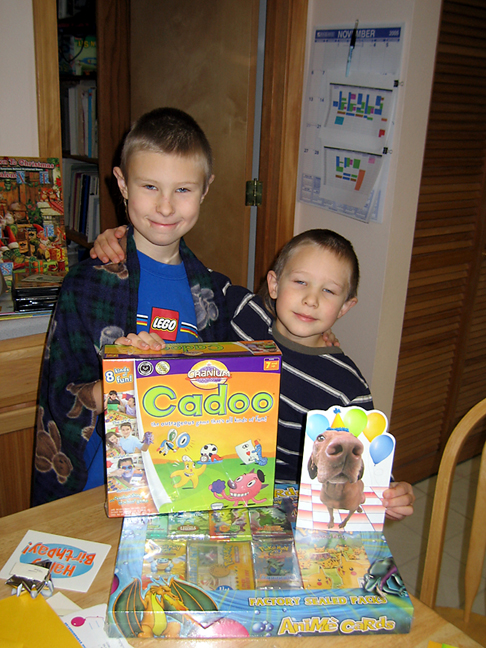 Yep - we're happy with our birthday present haul!
---
We did gingerbread houses at Aunt Antoinette's this year - next year we'll have our kitchen back!

Danica had her house to work on

And she was concentrating

A few suggestions and some help from dad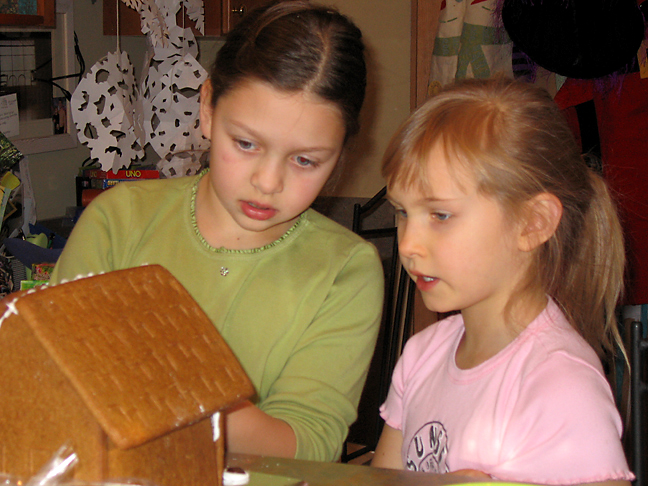 Helping out Eleanor

Eleanor hard at work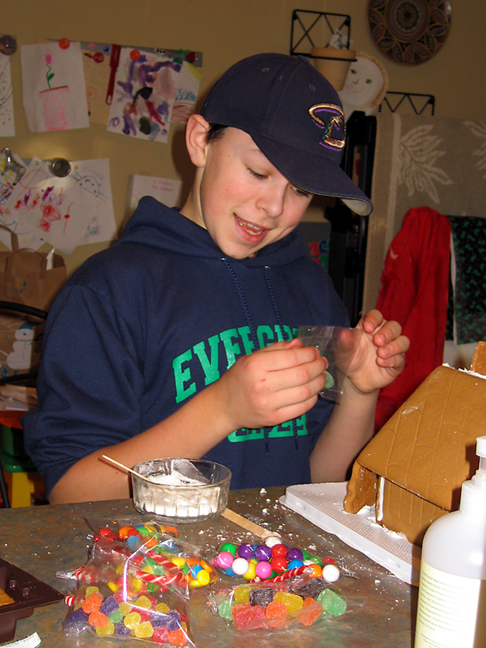 Daycen built his own as well

As did Bryden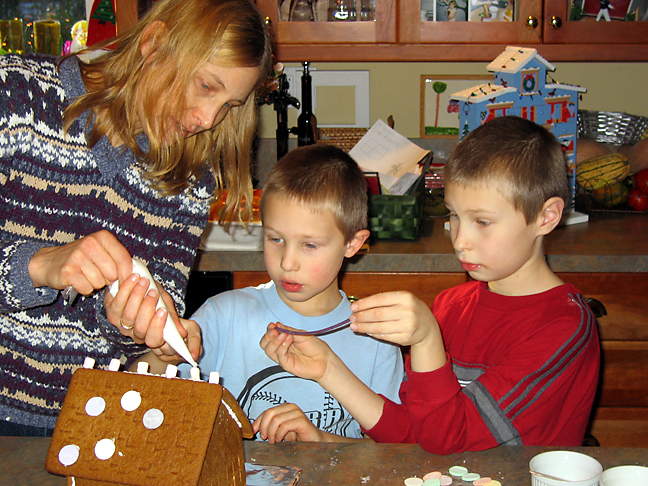 Gavin got his own house for the first time this year, and was glad to have help from momma and Bryden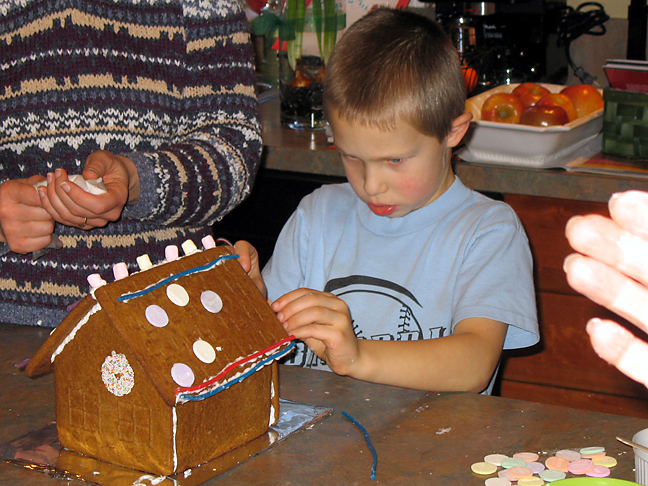 But after a bit he was intent on doing it himself
---
We went down to Zoo Lights at Point Defiance - what an amazing display of decorations!

Bryden and Gavin bundled up for a chilly and damp evening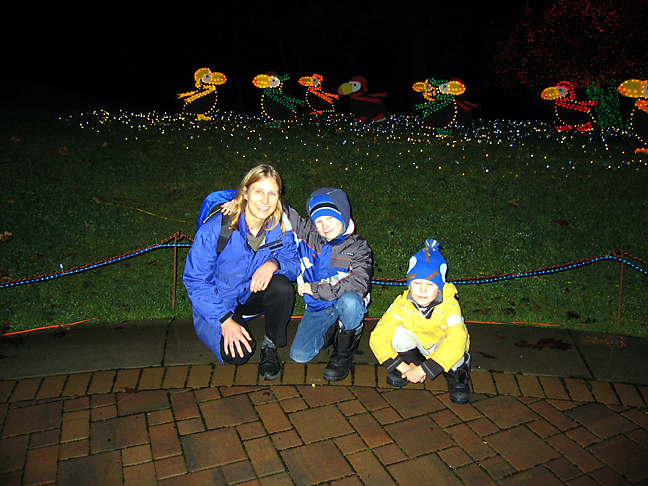 Mom and her guys in front of skating puffins
And just a small sample of what the lights look like - these pictures really don't do it justice...

Orcas in front of the Narrows Bridge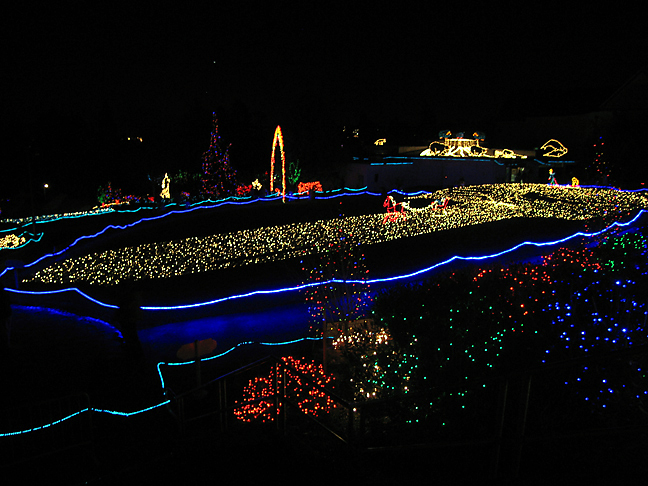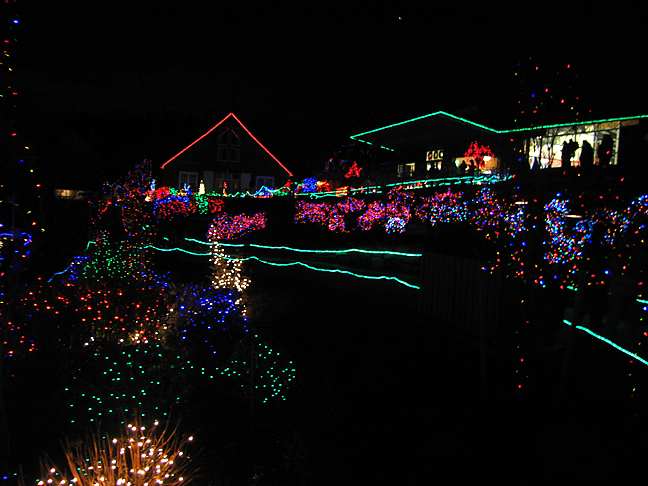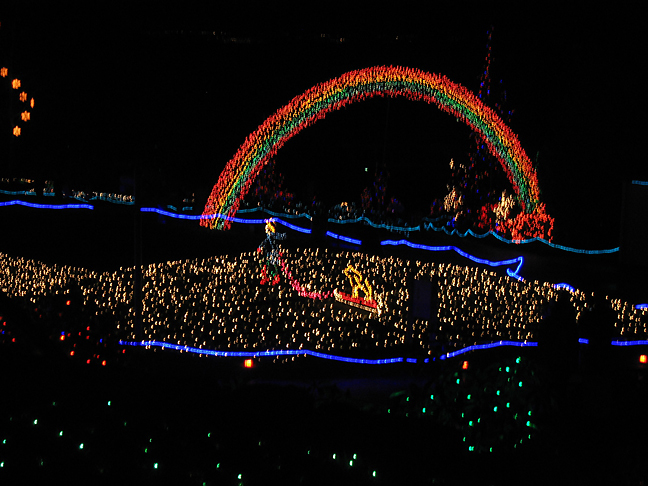 ---
Last updated: May 28, 2006