September, 2005
This year was Gavin's first year of kindergarten, and he was very excited to not be in preschool any more!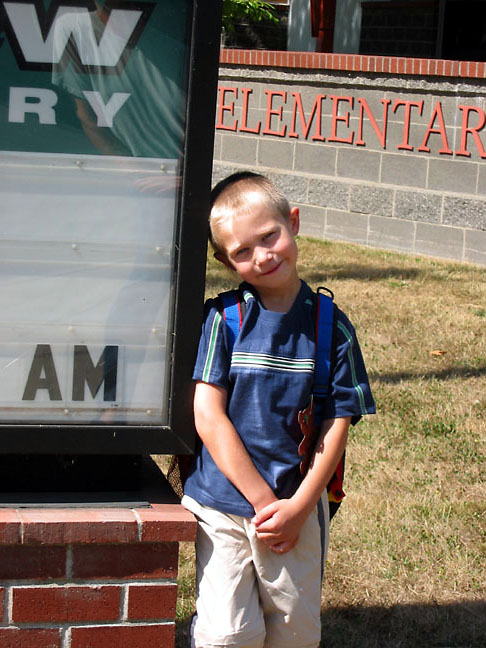 Gavin in front of his new school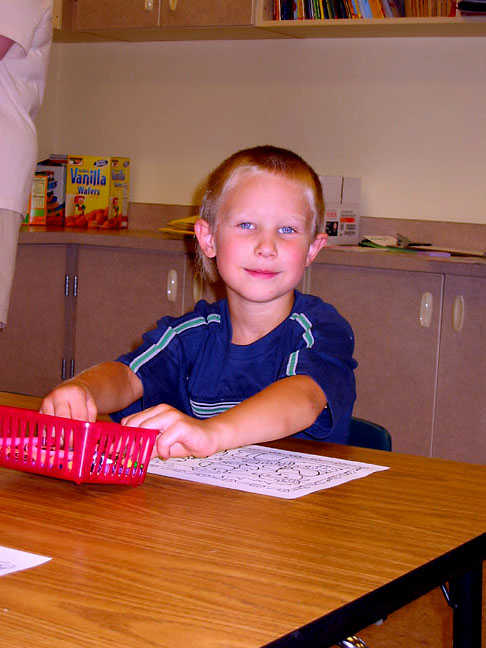 It took him no time to get settled in and get busy!
Gavin's kindergarten has a Listening Bear - he goes home with the child that has been the best listener in class that day. Gavin was very proud to bring LB home his frist week of school!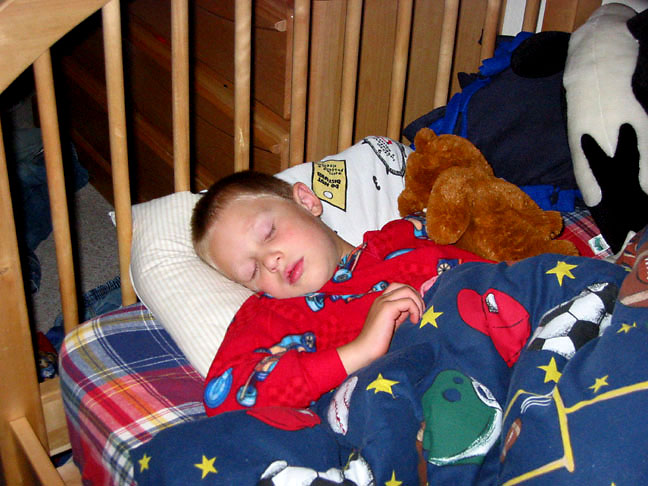 Gavin sound asleep with Listening Bear
Just because school has started doesn't mean you can't still play in a pool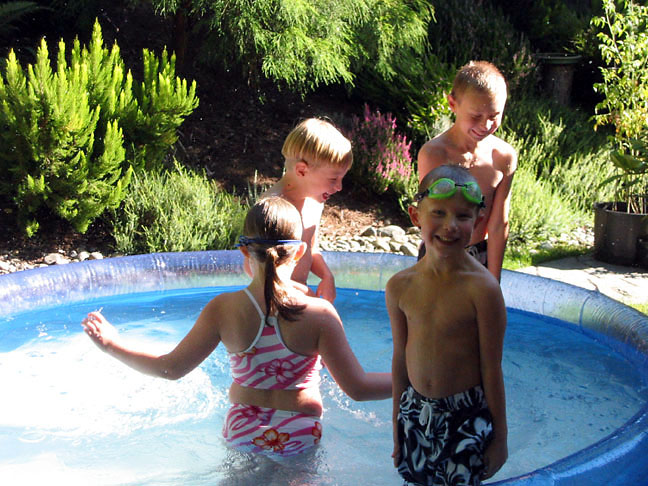 Bryden and Gavin playing with Lizzie and Ian in their pool on a nice September afternoon
---
The climbing gym is still very popular...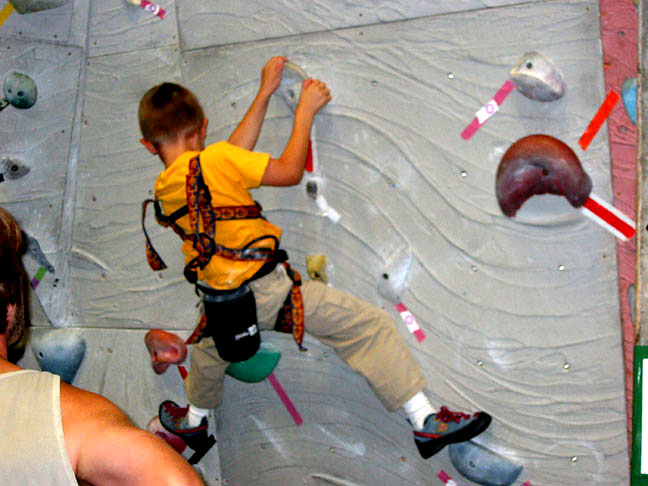 Gavin's all over the wall these days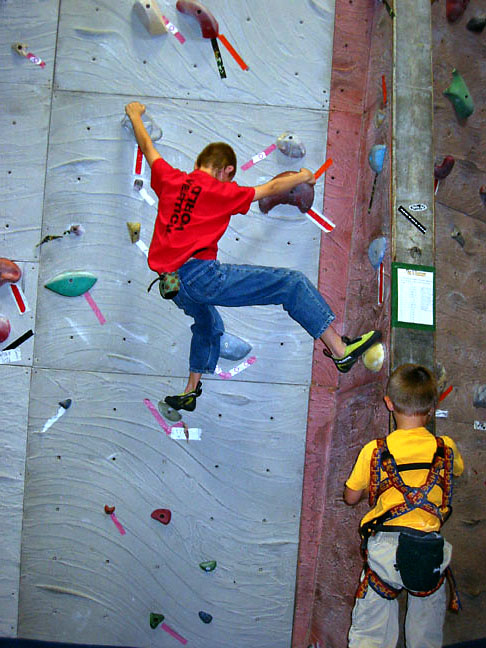 And Bryden mostly boulders
---
We did a little hike up to Rattlesnake Ledge with one of Bryden's friends, Grady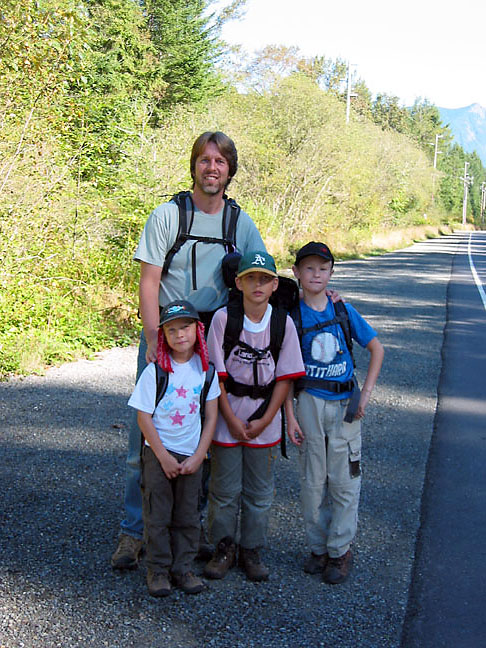 Matt and the guys, ready to go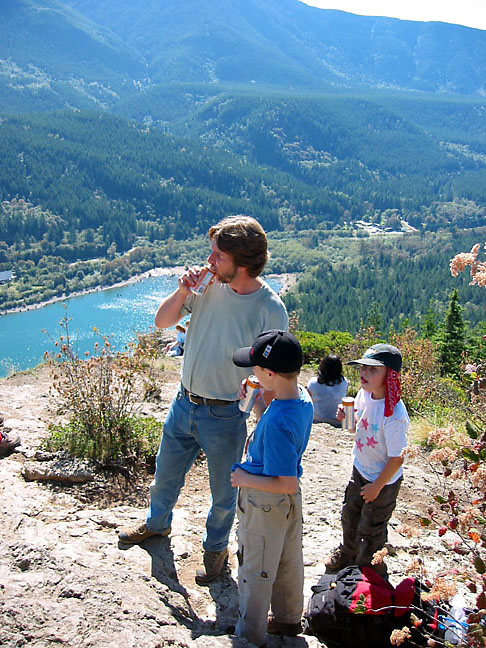 Matt, Bryden and Gavin on top admiring the view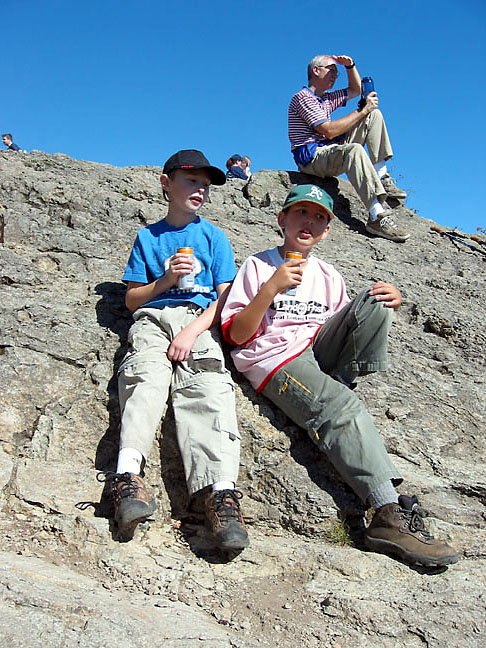 Bryden and Grady finishing lunch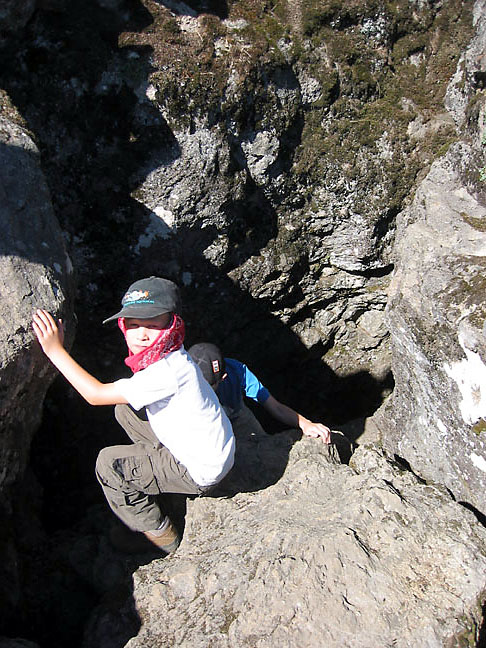 Hey! I wonder what's in here?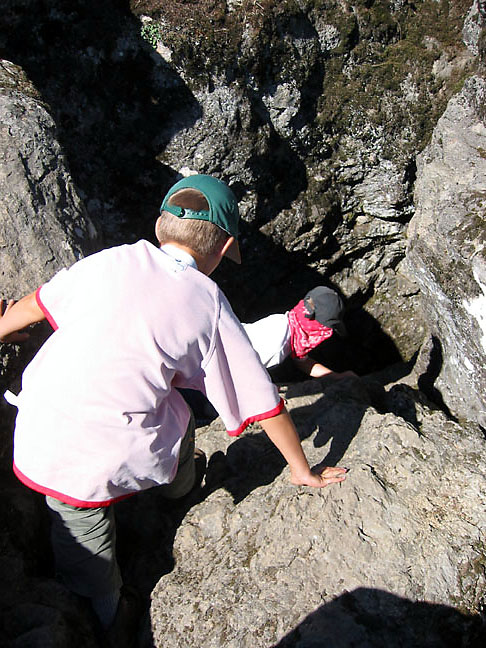 If Bryden and Gavin were going in, so was Grady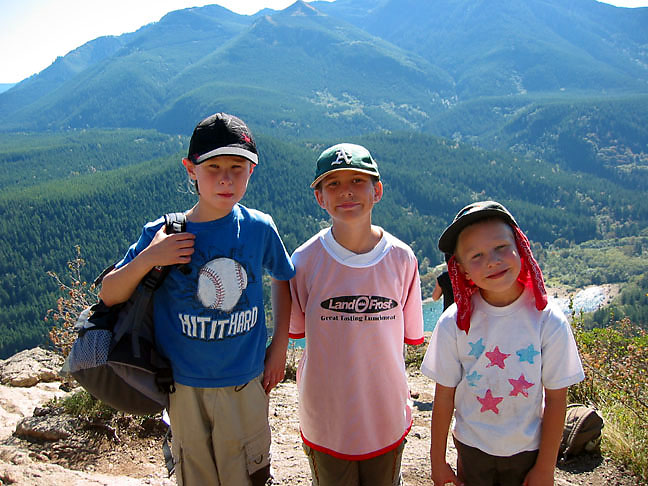 Bryden, Grady and Gavin ready to head down, with Rattlesnake Lake behind them
---
Last updated: May 28, 2006