August, 2005
We went over to the Icicle Creek canyon for a big group camp out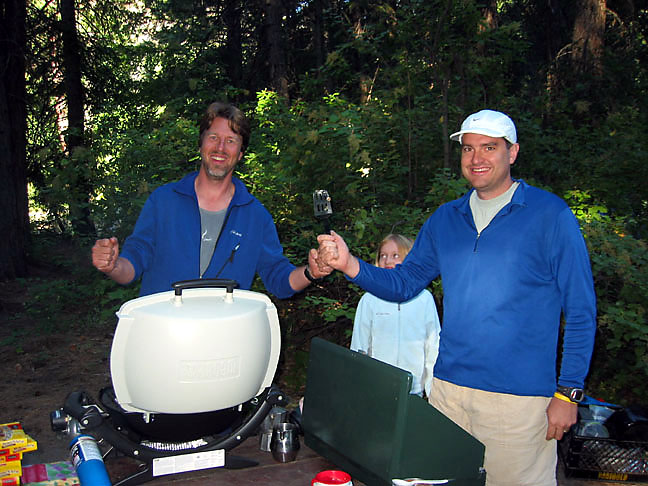 The grilling daddies headed up a group breakfast

While Bryden figured out that there was time and a place for Pokemon even on camping trips!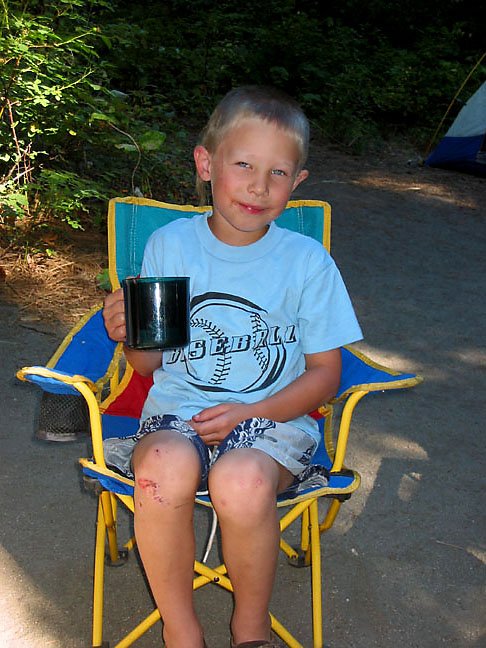 Gavin was ready for breakfast and his morning cocoa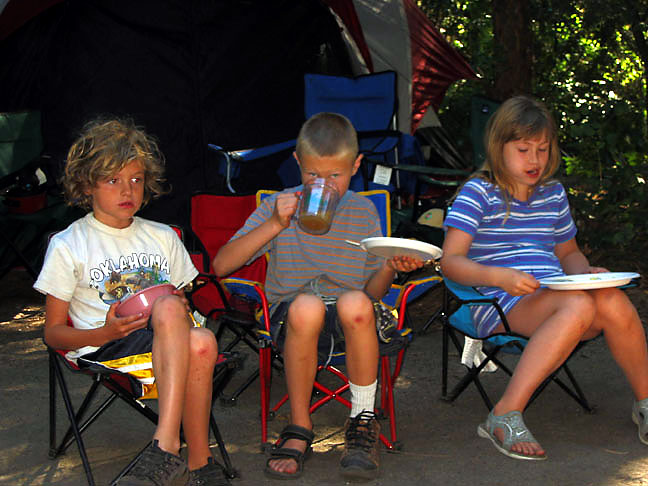 Wild man Alexander, one-shoe-on, one-sandal-on Bryden, and Lizzie chow down on breakfast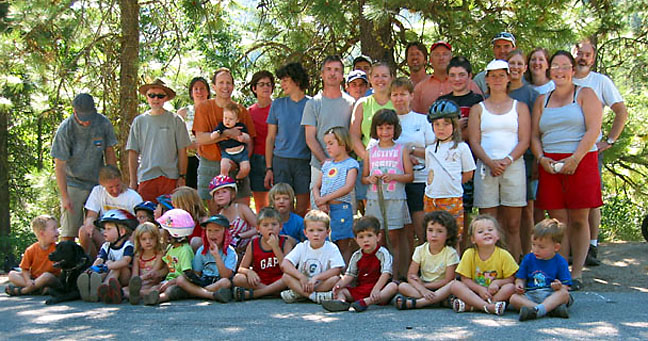 It was a big group this year!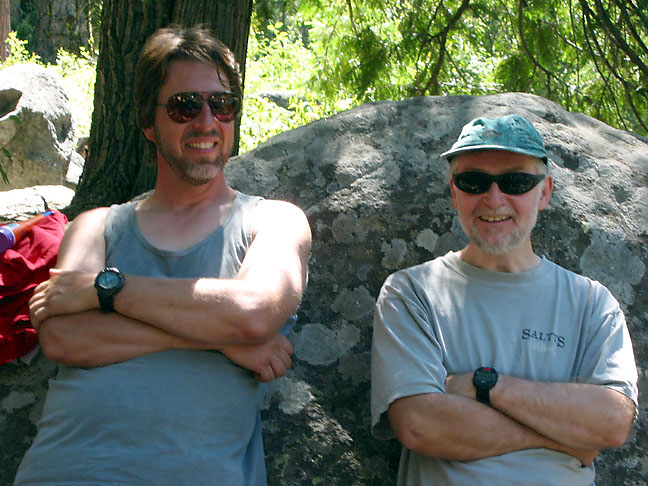 These two look unscrupulous and untrustworthy!
It was really hot this year, so we all spent time in the Icicle, even though its temperature lived up to its name!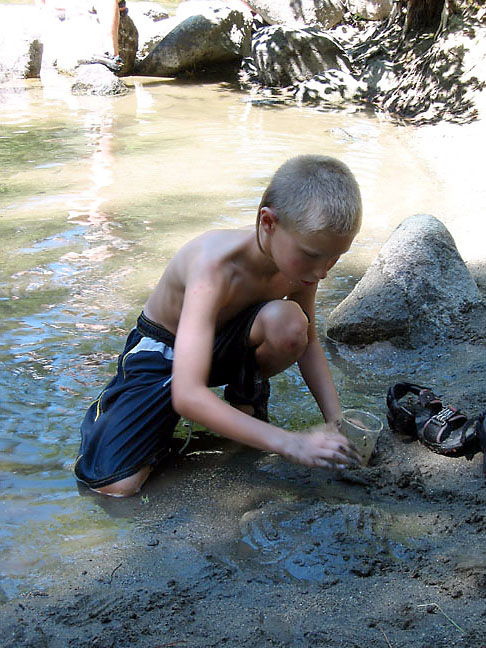 Bryden building something along the creek's edge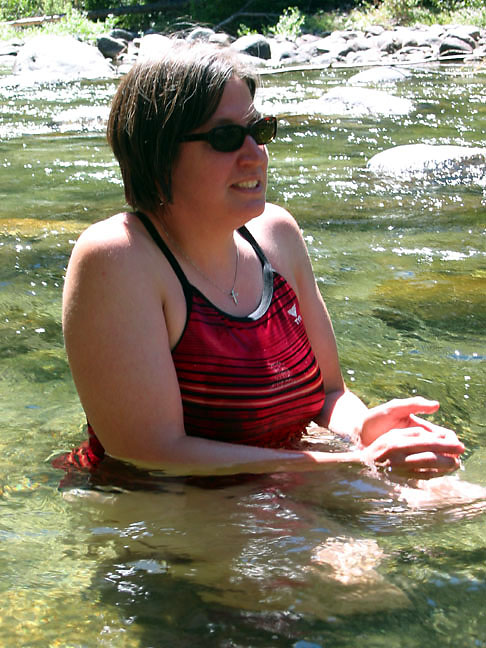 Cathy took the plunge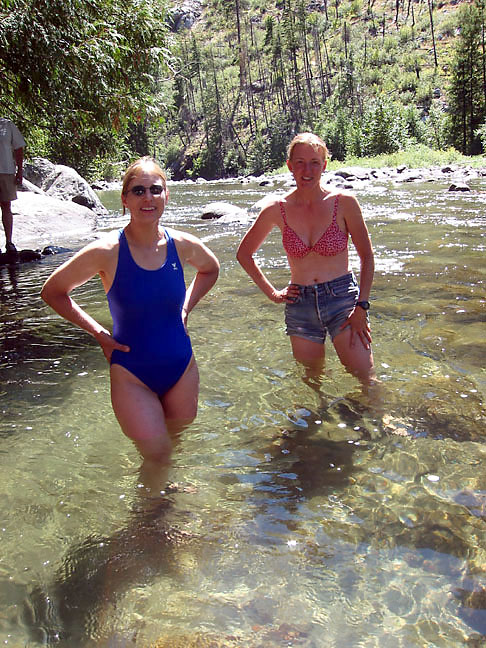 Maren and Nancy waded in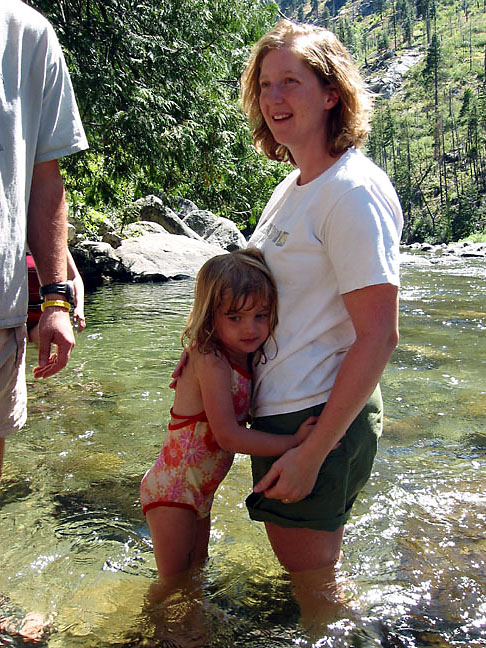 Caitlan wasn't so sure aboiut this swimming in the creek thing, but having momma near helped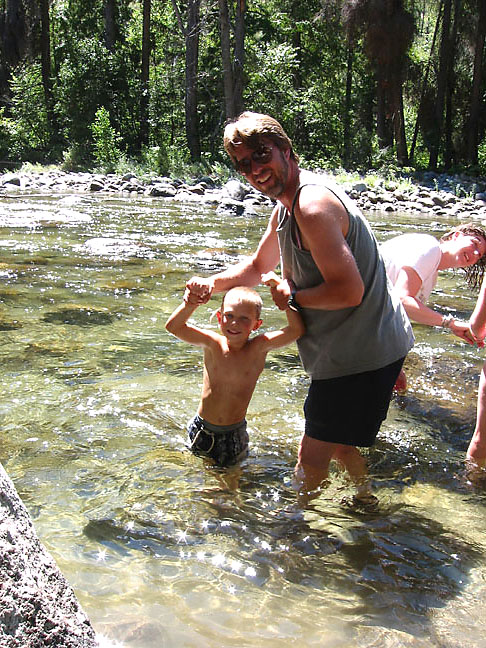 Gavin thought it was great, and even better when dad could swing him through the chilly water!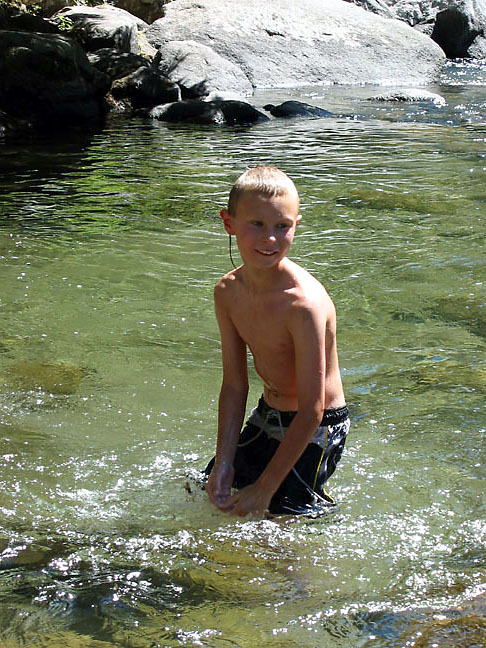 Bryden didn't need any help - he just jumped in on his own
---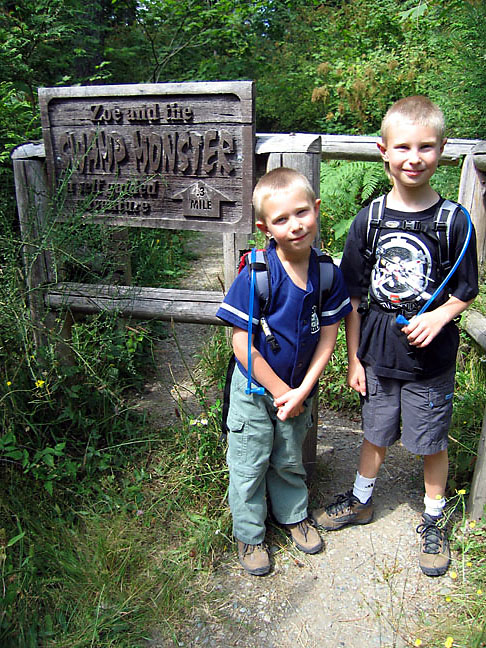 Starting a short hike at Tradition Lake - the boardwalk has signs that tell the story of "Zoe and the Swamp Monster"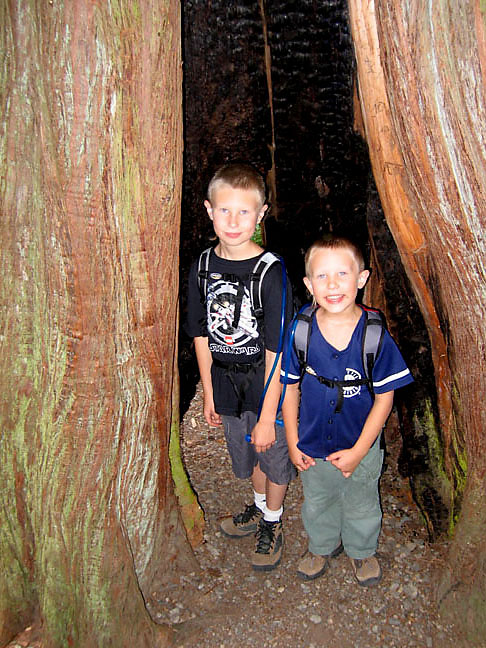 There's a cool charred tree to stand in around the lake shore
---
We did a hike to our favorite lake with cousin Alex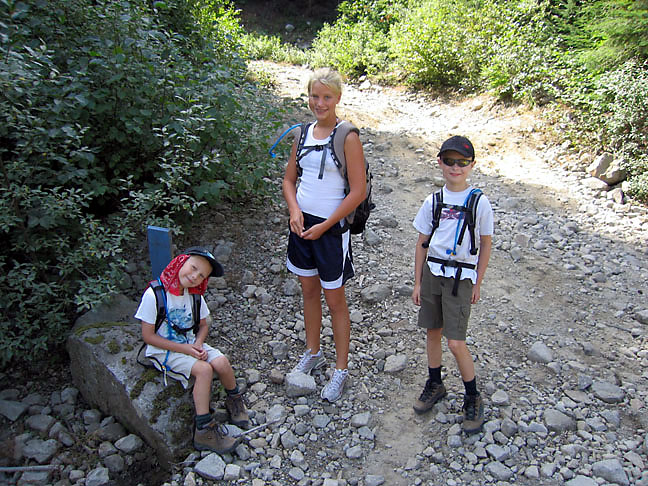 Interpid hikers ready to go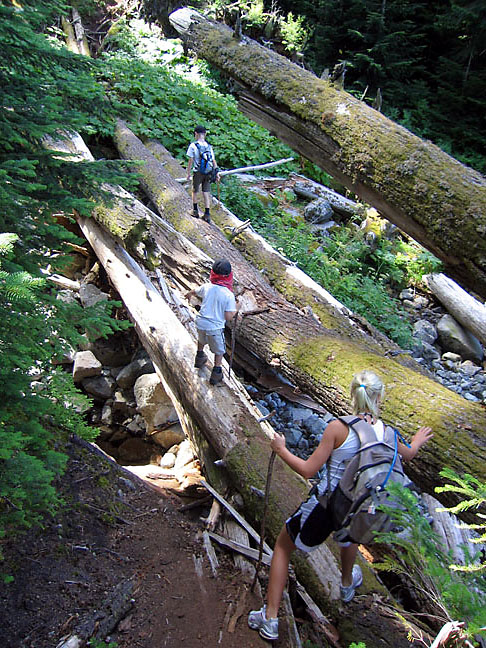 Making the key log crossing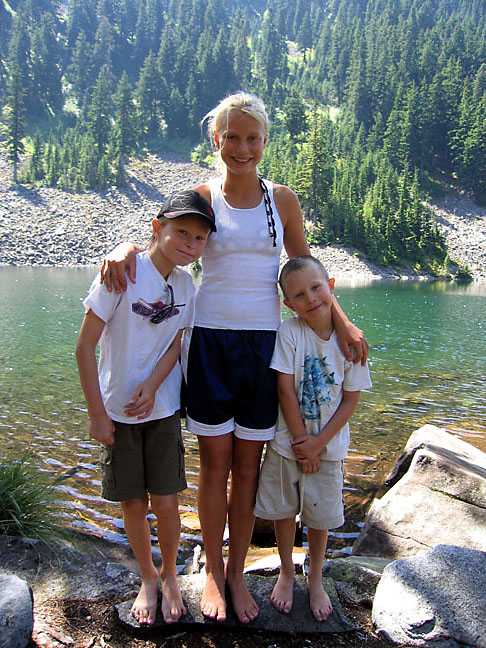 And we're at the lake!
But before swimming, it's time for lunch...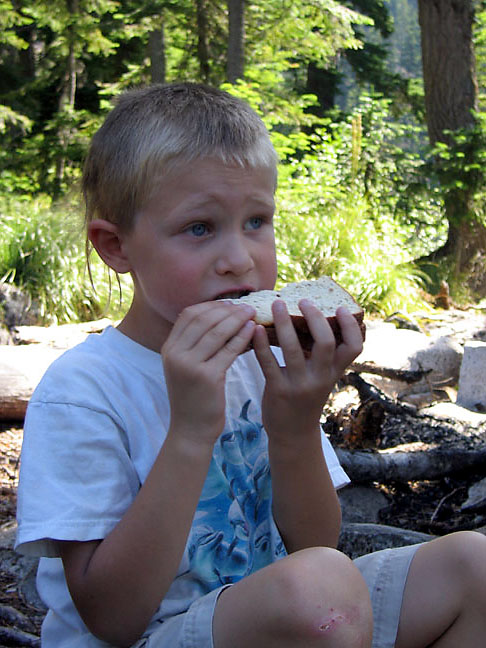 Gavin was worried he might not get enough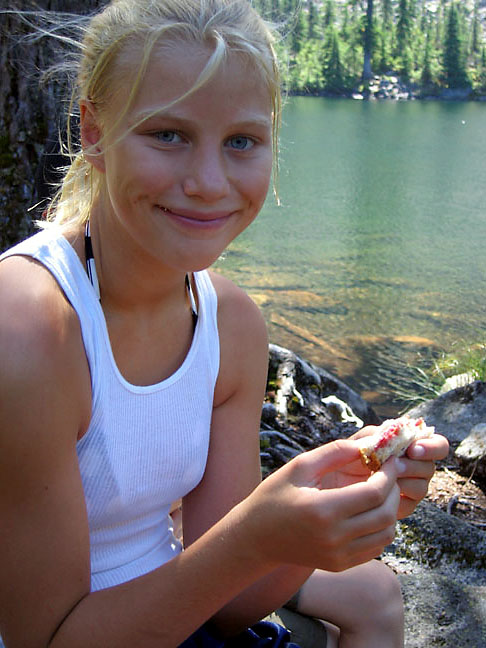 Alex eating neatly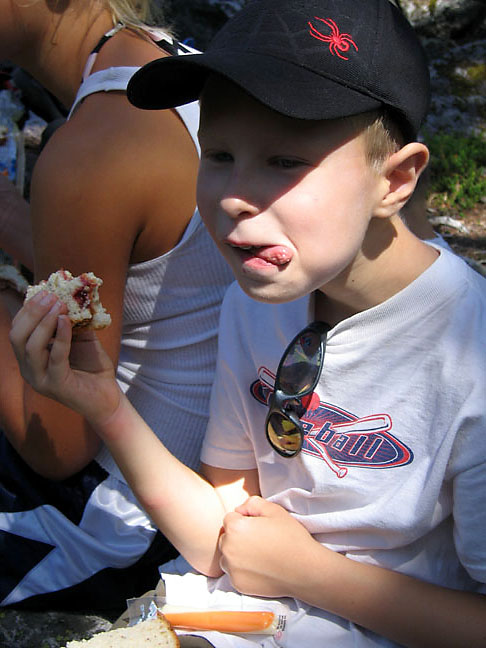 And Bryden not wanting to miss any crumbs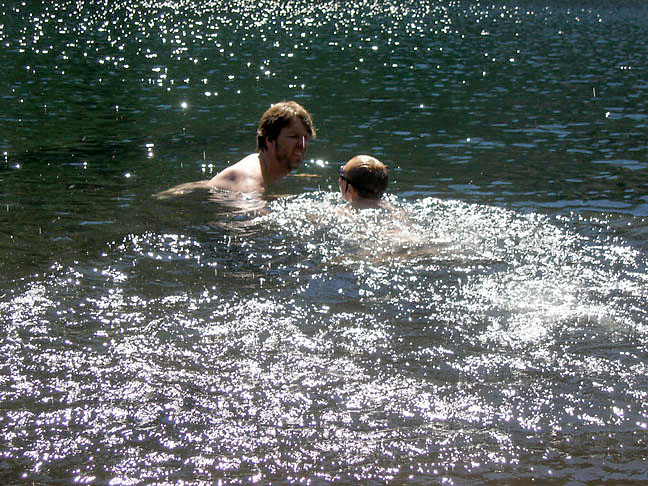 Then it's time for swimming!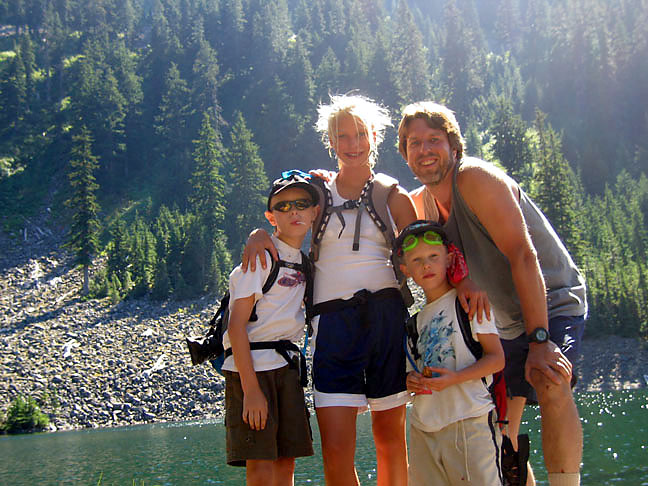 All saddled up, and ready to head back home
But the outing isn't over yet - we finish it off with root beer floats at the XXX!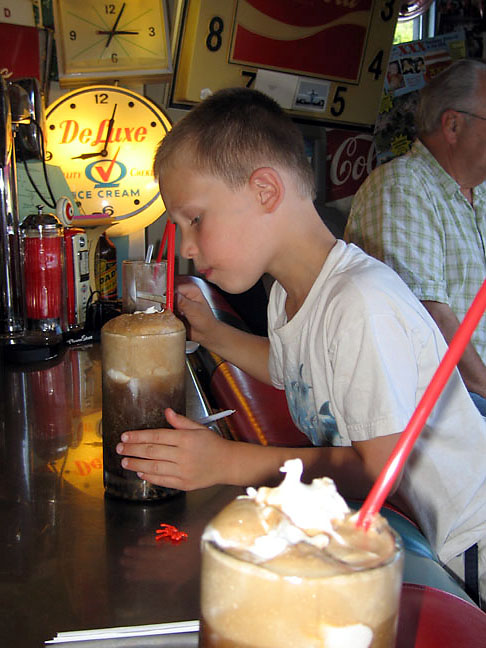 Gavin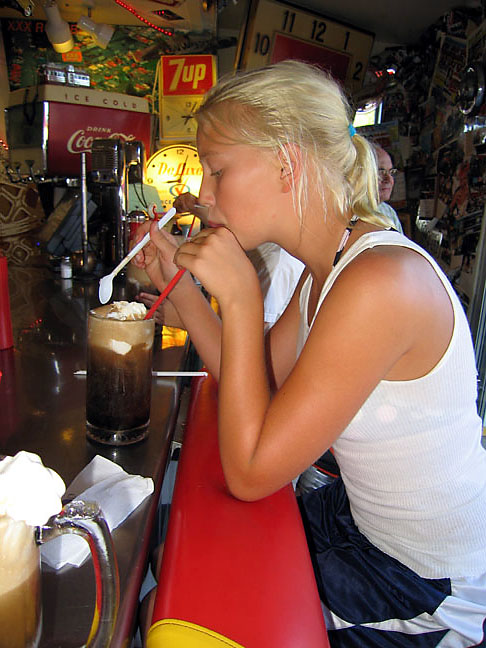 Alex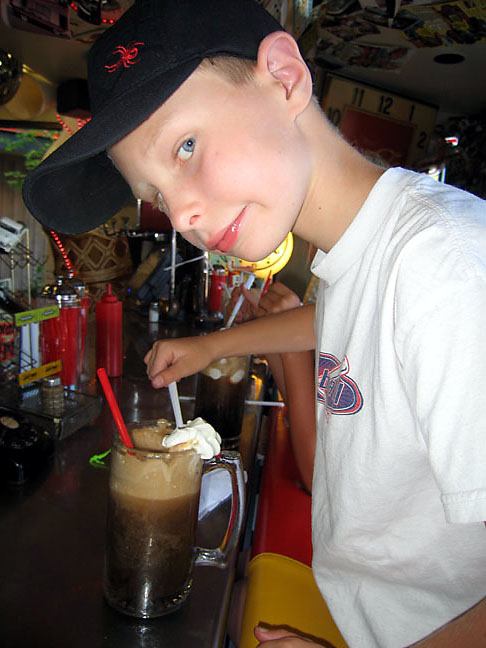 and Bryden
---
Last updated: May 28, 2006