June, 2005

Bryden played coach pitch baseball again this summer

Bryden with rainbow colored hair!
---
---
In June we headed to California for a family reunion in Yosemite. On the way we stopped in Monterey and went through the wonderful aquarium there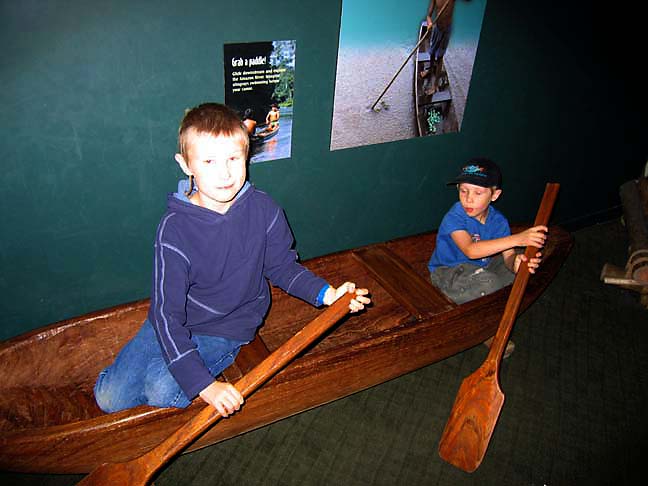 Bryden and Gavin in a dugout that was part of a Pacific Islands exhibit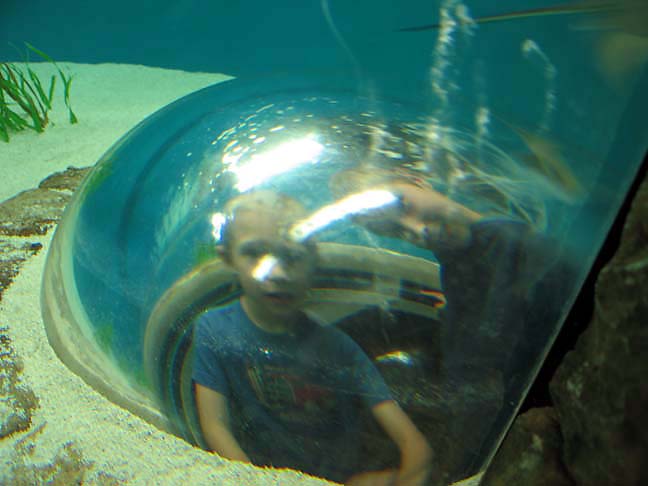 Can you recognize them? Bryden and Gavin inside a plexiglass dome that allowed them to stand up inside one of the display tanks.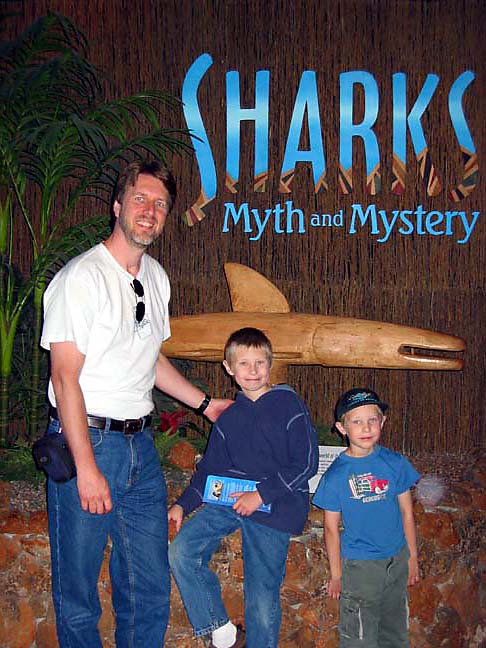 Matt, Bryden and Gavin at the entrance to the "Sharks" exhibit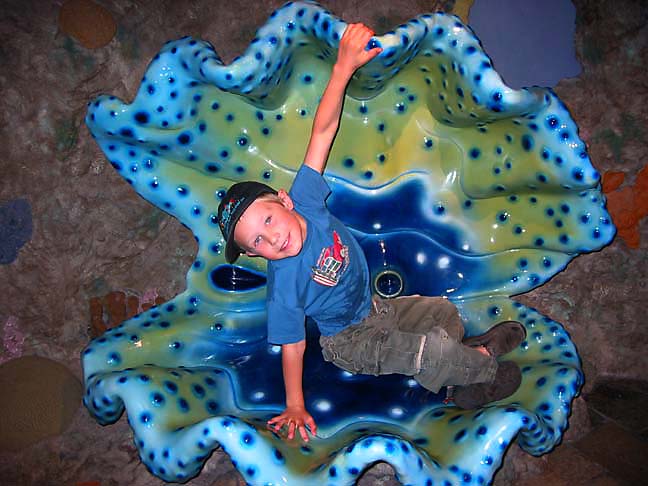 Gavin clowning around in a giant clam shell...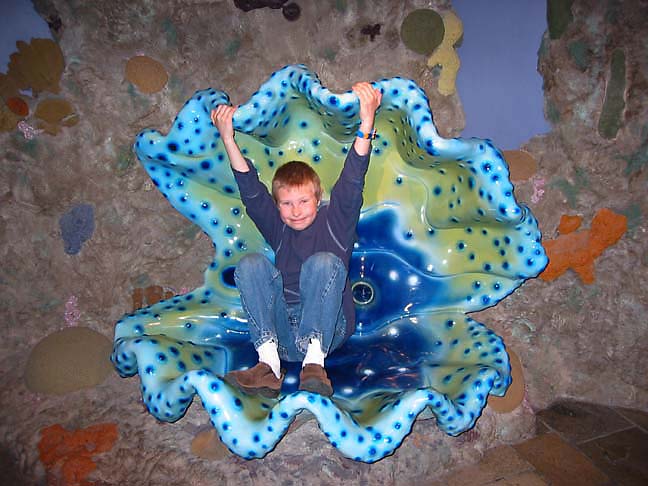 ...and Bryden sitting in the same shell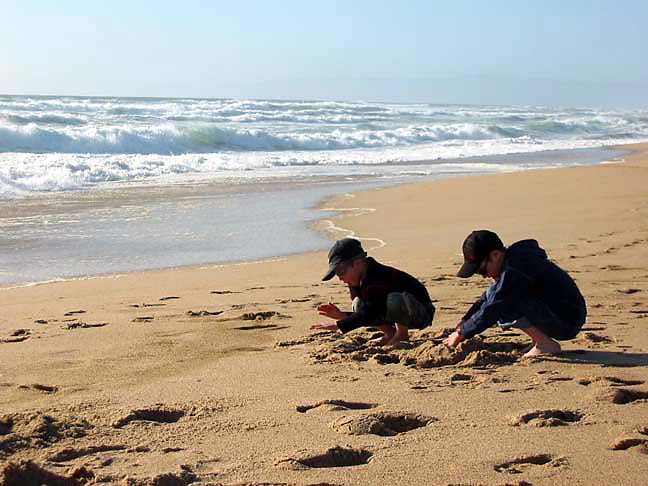 We did make time for a quick stop at a beach - what can be better than a warm, sunny, sandy California beach?
Then it was on to Yosmite. What a magnificient place! A first trip there for a rock climber is more like a pilgrimage, and along with the family activities I made sure I got a little climbing in!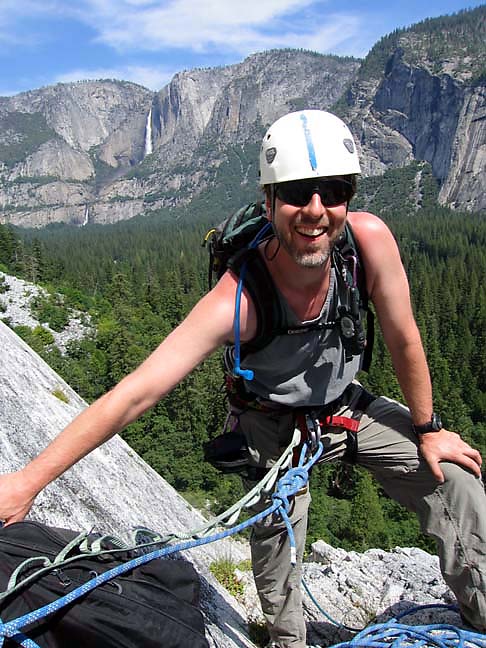 Matt high up on the Glacier Point apron, with Yosemite Falls behind him

Bryden, Maren and Gavin on a hike to Vernal Falls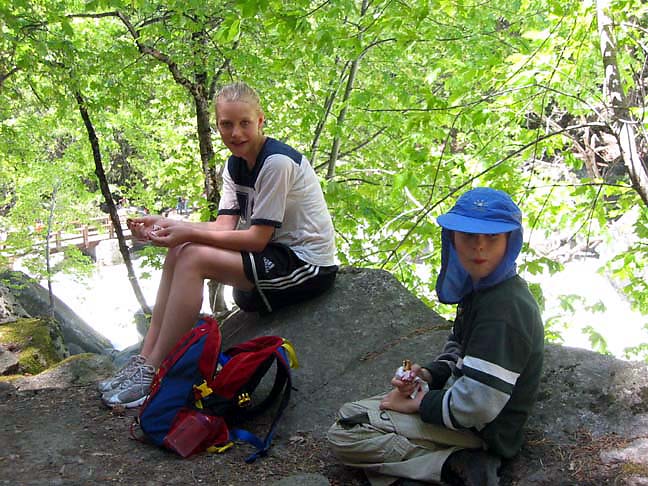 Alex and Bryden along the same trail, stopping for a snack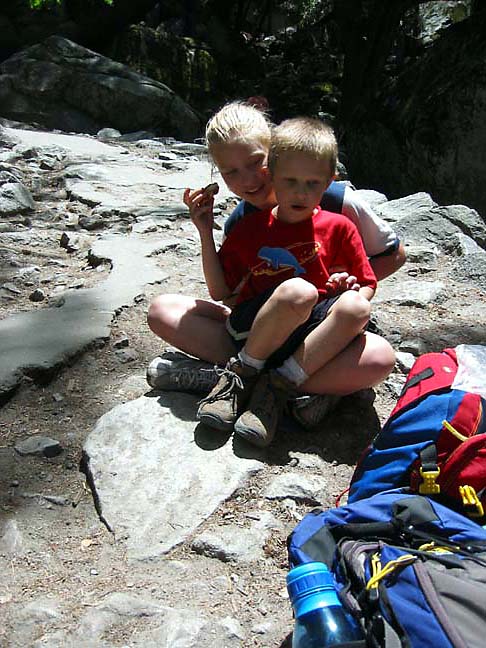 And cousin Alex holding Gavin in her lap during the snack break
A second day of climbing found Matt and Maren on some of the climbs at Church Bowl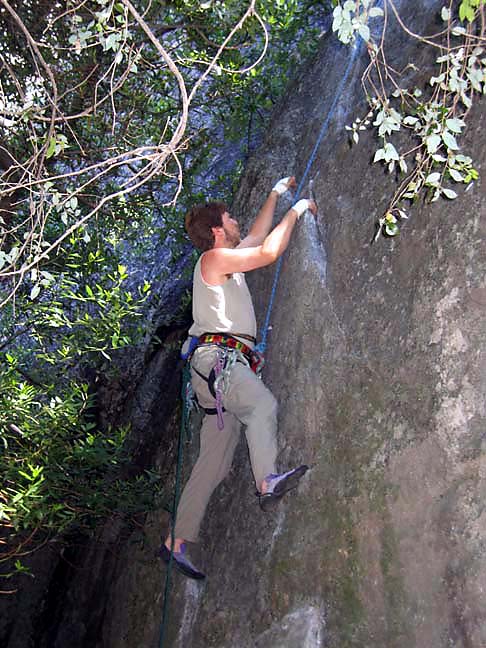 Matt starting up "Bishop's Terrace"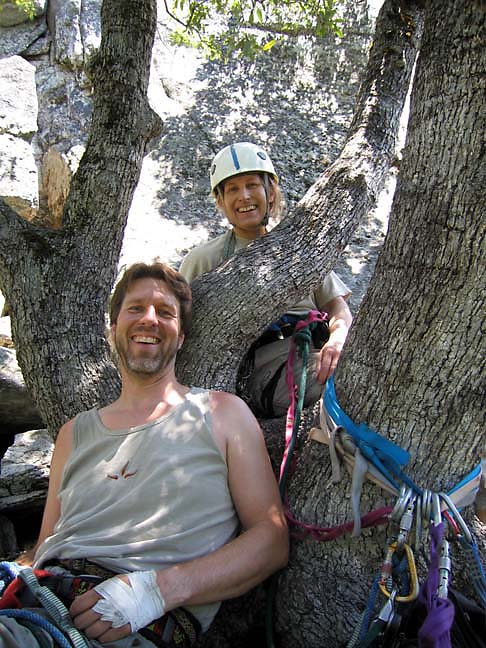 Matt and Maren, sittin' in a tree... at the top of "Pole Position"

Gavin playing around at the base of the Glacier Point Apron - the viewpoint on top of Glacier Point is above his head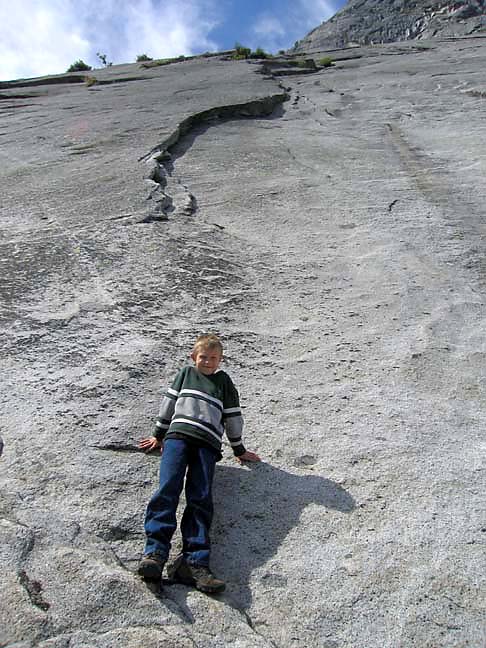 Bryden on the apron, at the start of "Point Beyond"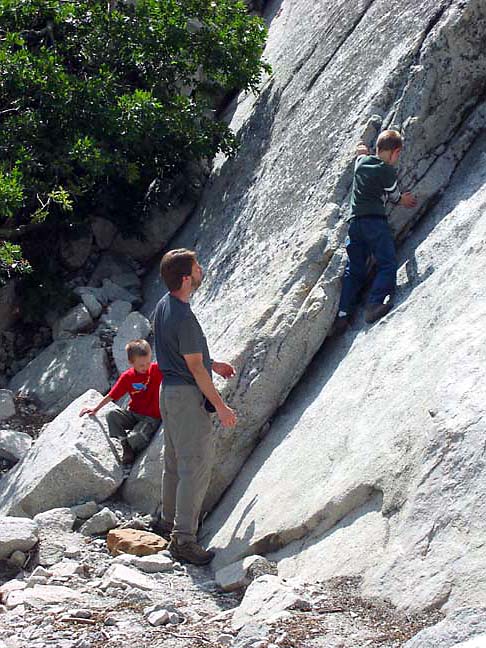 Bryden working on his slab/crack technique

And Gavin trying a boot jam to help move up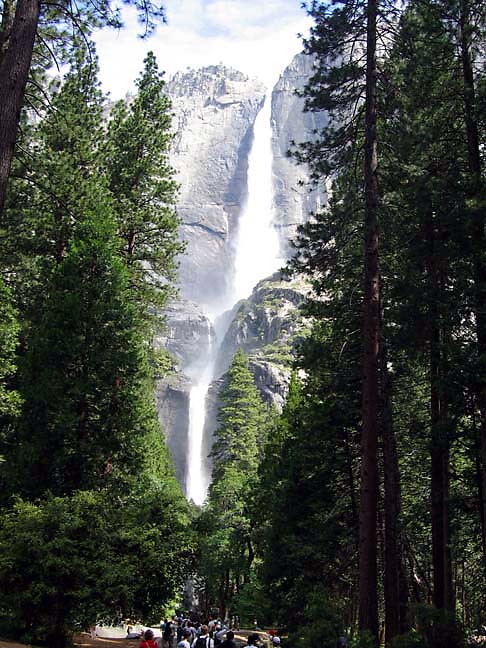 Even though this was June, Yosemite Falls was running full spring force from the huge late snowfall the Siearra had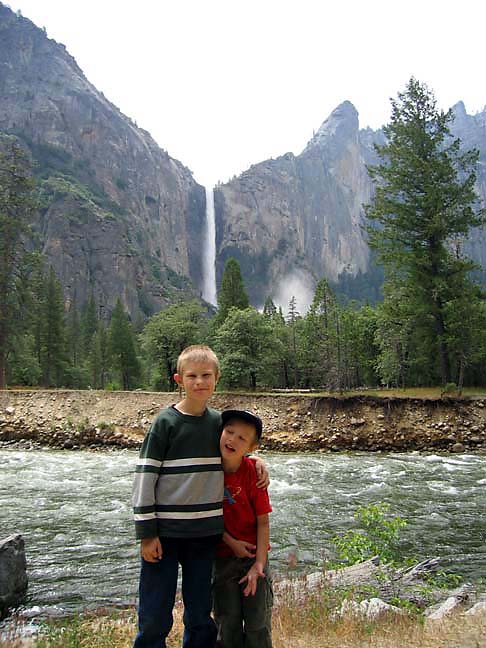 Bryden and Gavin along the Merced River with Bridal Veil Falls thundering behind them.

Bryden holding a sequoia cone on a hike we did to see the giant sequoias. The boys were amazed at the size of the cones!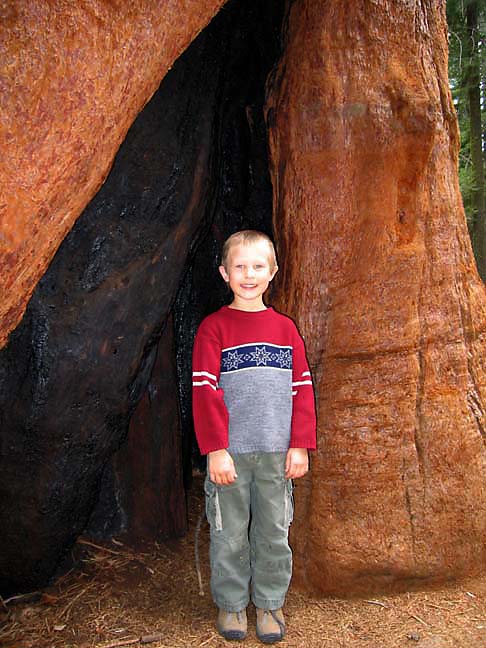 Gavin was dwarfed by the trunks of these giants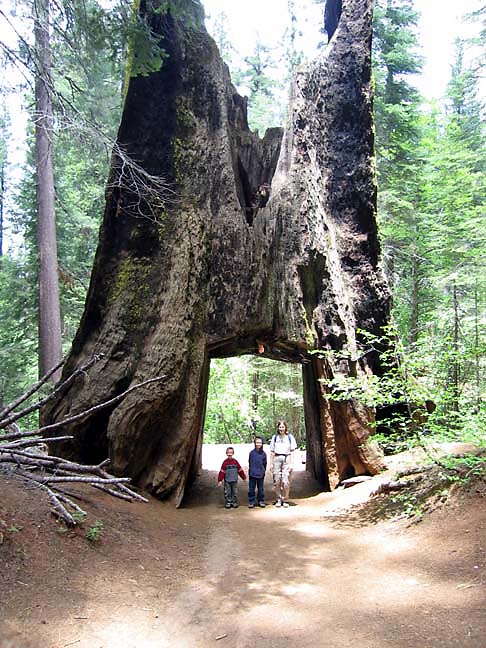 One of the trees had been so big that they cut a tunnel to allow horse drawn coaches to drive right through it!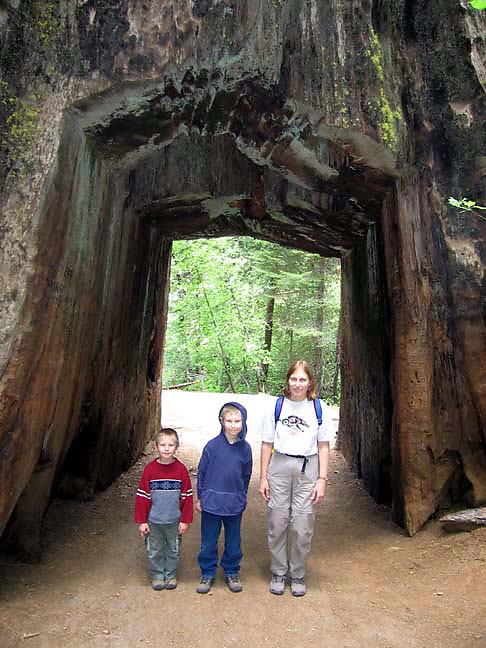 The coaches must have been smaller than the cars we're used to, but there's still plenty of room for a family to walk through

Another of the giant trees had fallen down, and the center had rotted out enough you could climb right through it. Maren, Gavin and Bryden went on a "tree"-lunking expedition!
No family reunion would be complete without family pictures...

Here's our branch of the family - Bestefar and Bestamor (Keith and Gini), then us, and the Zielers: Brita, Randy, Alex, Gaerda

Gene and Diane and family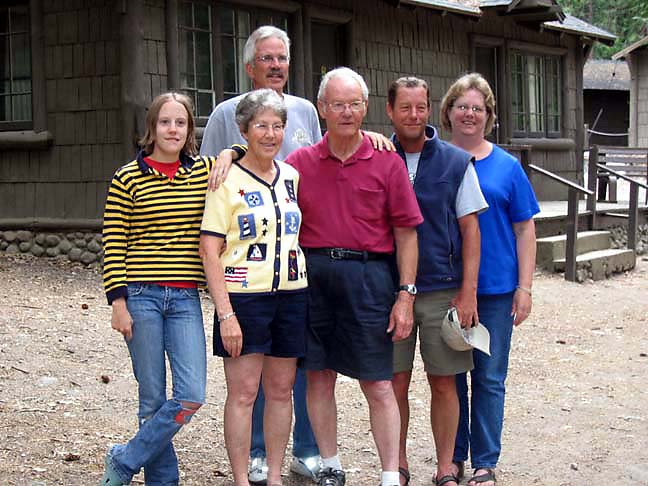 Kenn and Muriel and their family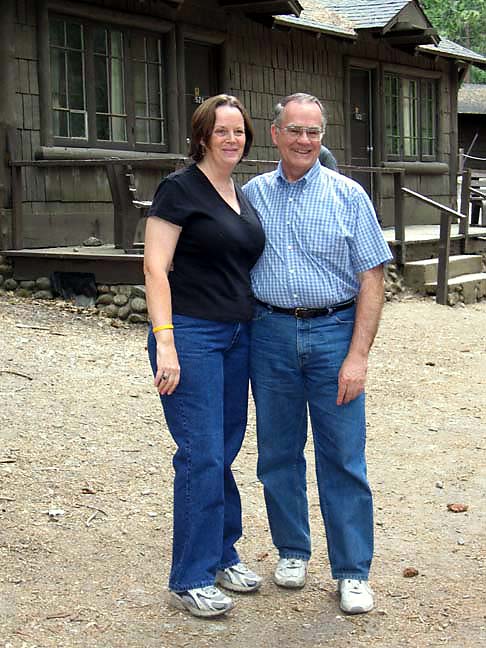 Uncle Bob and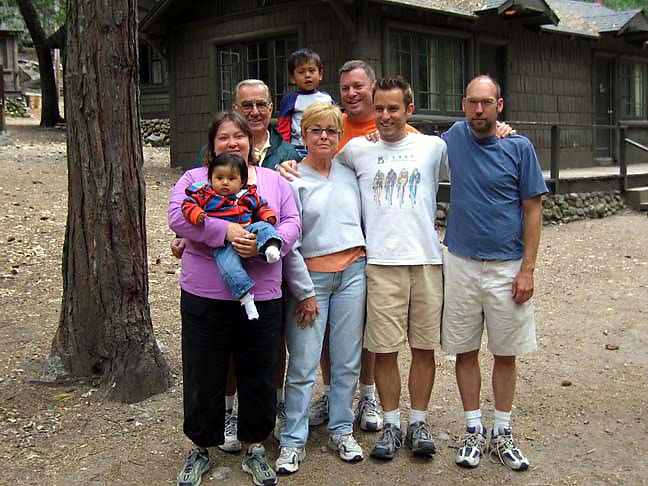 Norm and Joyce and his family
---
---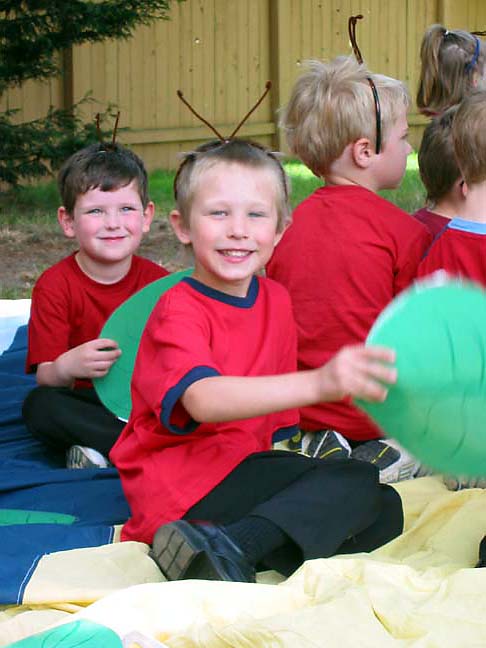 We got back home just in time for Gavin to be in his end of the school year pageant. His Pre-K class was leaf cutter ants!

Summertime brings warm enough weather to play by the pool

And his last day at preschool included lots of giant inflatables with water...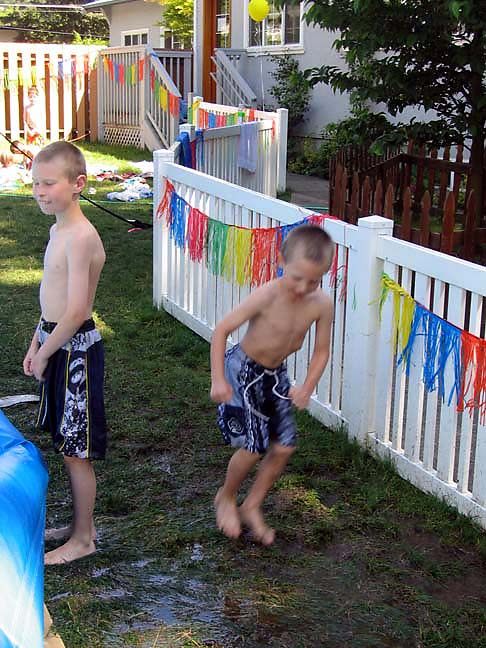 ...which makes great puddles to splash your big brother with!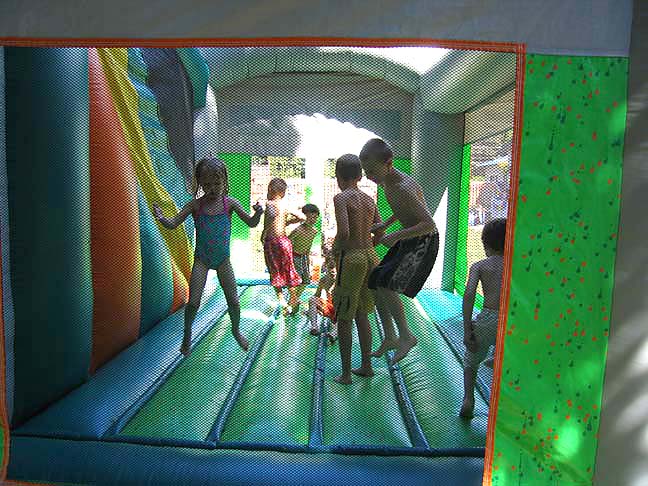 Bryden was there for the party with Gavin, and enjoyed the inflatable jumping area...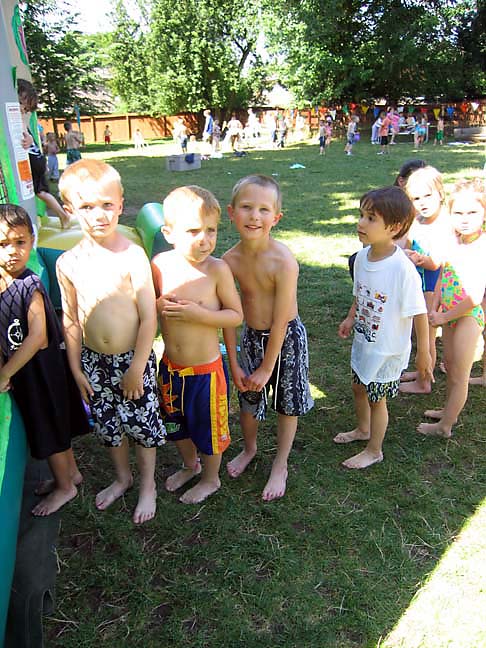 ...while some of the littler kids, and Gavin, waited their turn.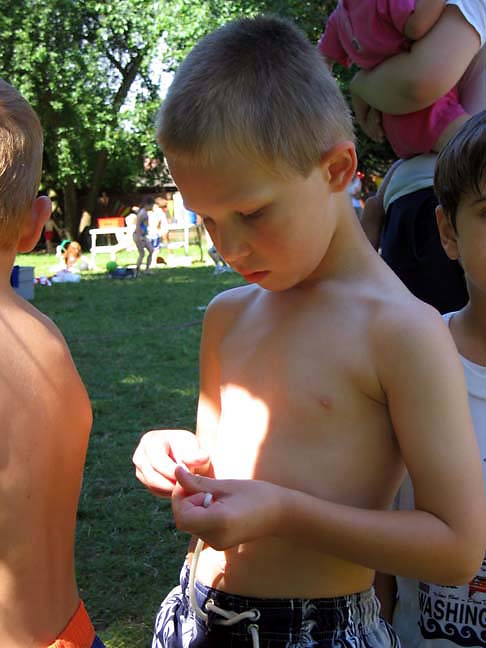 Gavin's last day in Pre-K - he's all ready to be a kindergartner this fall!
---
Last updated: January 8, 2006