April, 2005
During spring break we headed down to San Diego...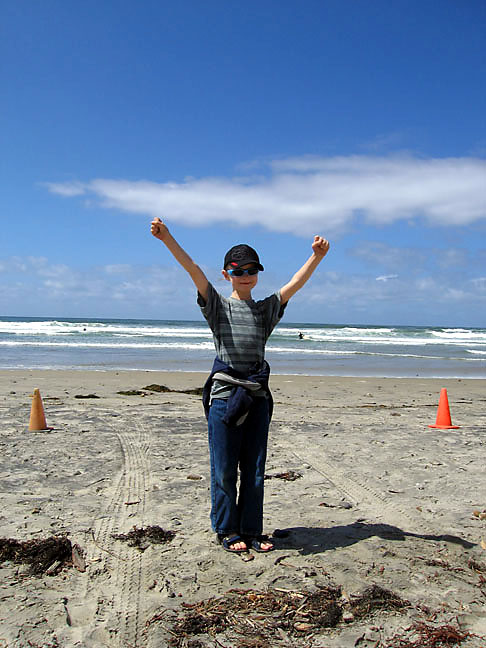 Bryden was very happy to get to a warm and sunny beach...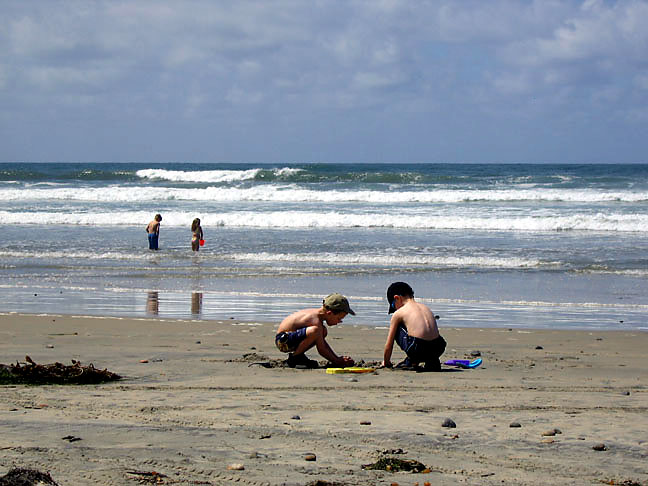 And the boys lost no time in getting busy digging in the sand.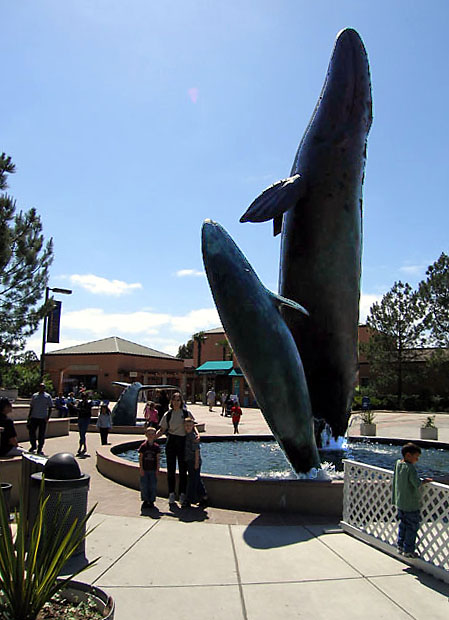 We visited the Scripps Aquarium...
They had some cool outdoor pools...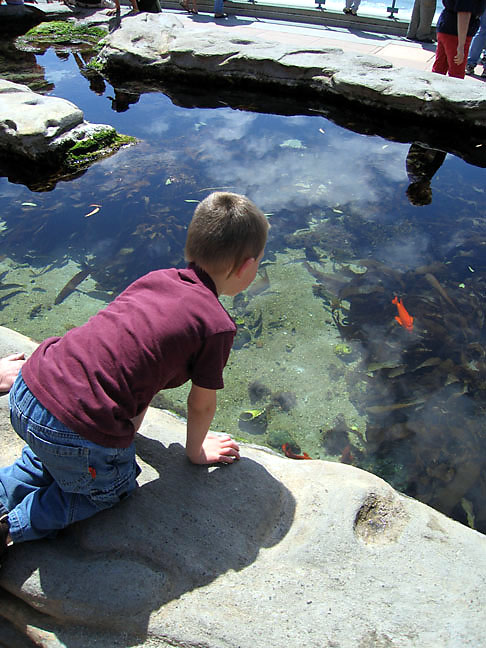 Gavin by an outdoor pool
And some cool indoor tanks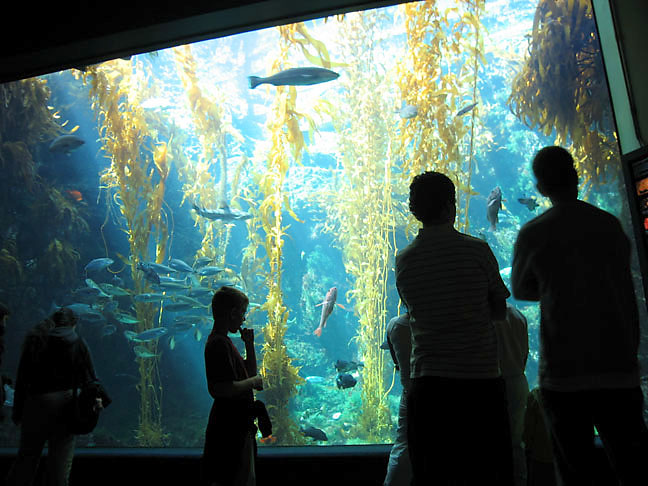 Silhouette of Bryden in front of indoor tank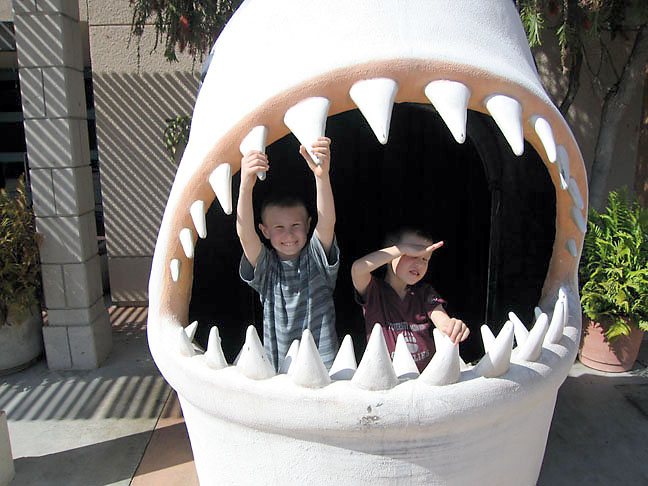 While we were there, the boys almost got eaten by a great white shark, but they managed to escape!
We took a walk out to some of the rocky headlands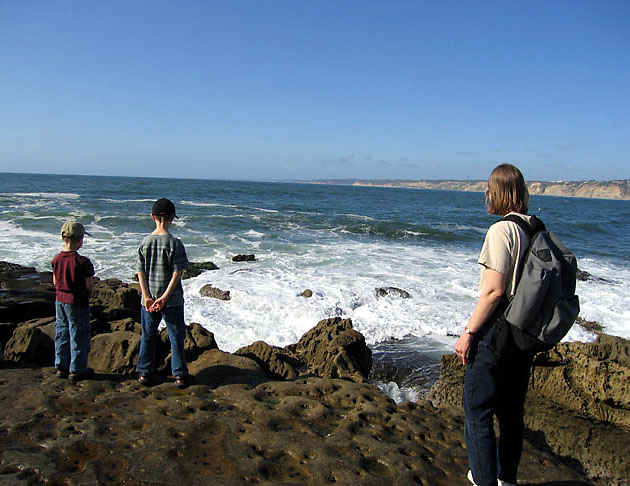 Maren and the boys looking out at the ocean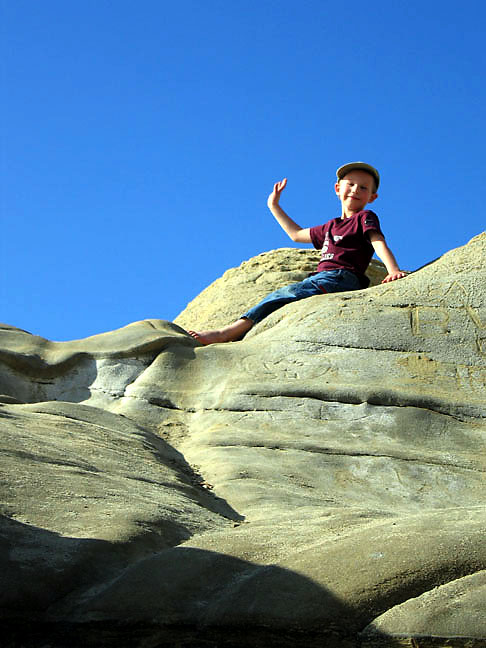 Gavin waving from up on some sandstone cliffs
Then we walked down and watched some seals basking in the late afternoon sun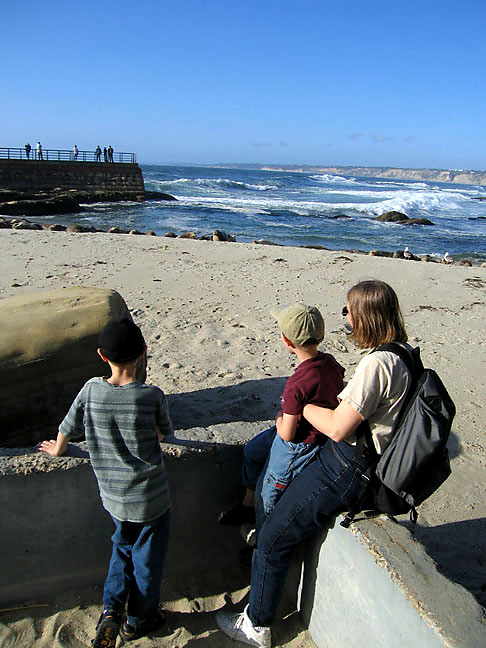 Maren and the boys watching the seals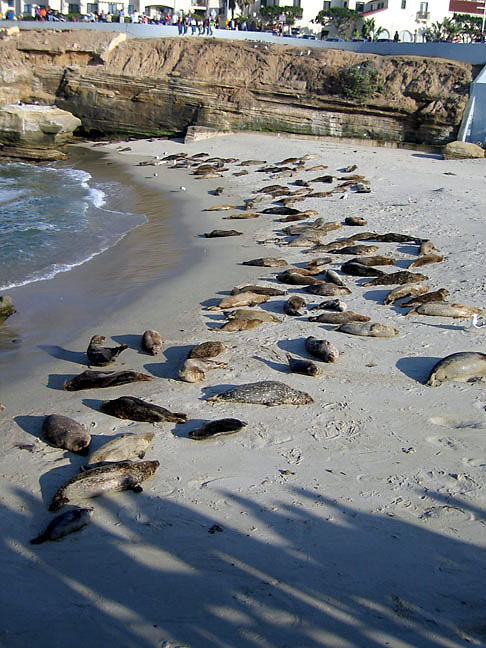 There were lots of seals!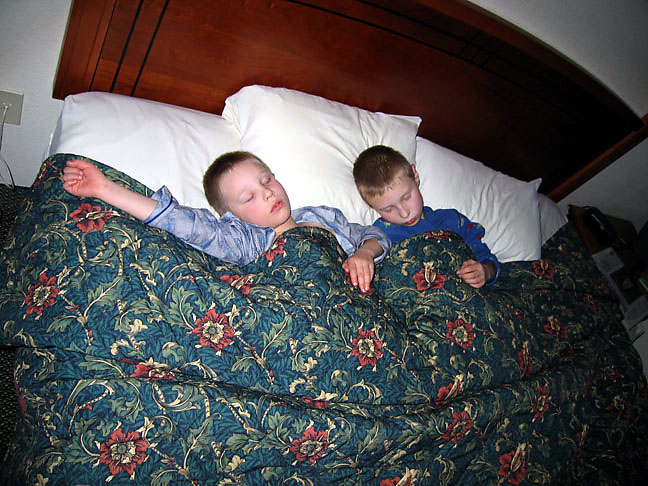 Both boys were pretty tuckered out by the end of the day!
The next day we went to Legoland - it was pretty impressive!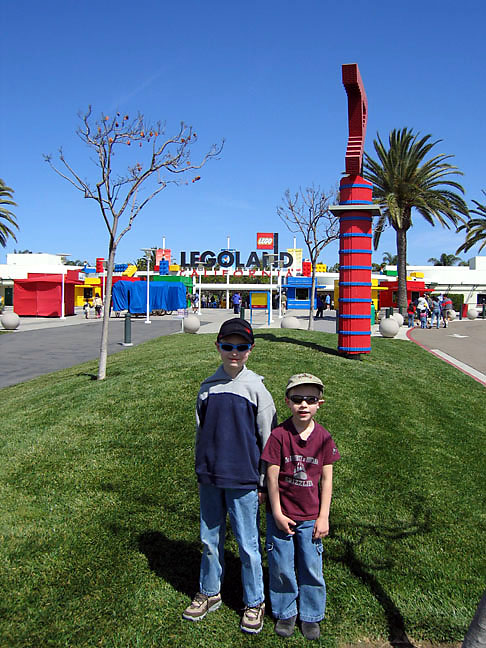 Bryden and Gavin outside of Legoland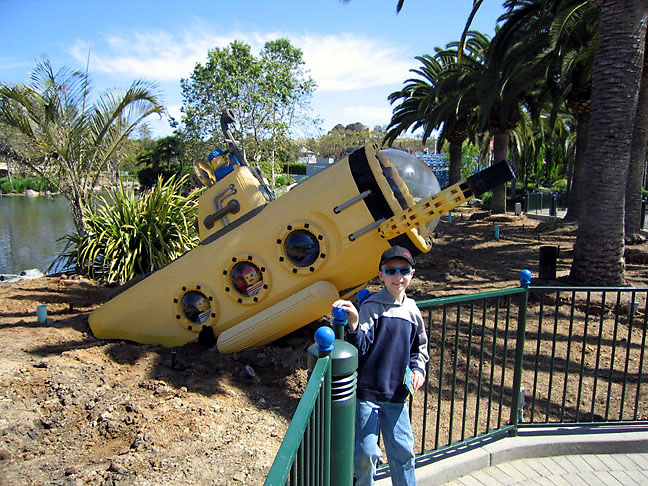 Bryden with a submarine made of Lego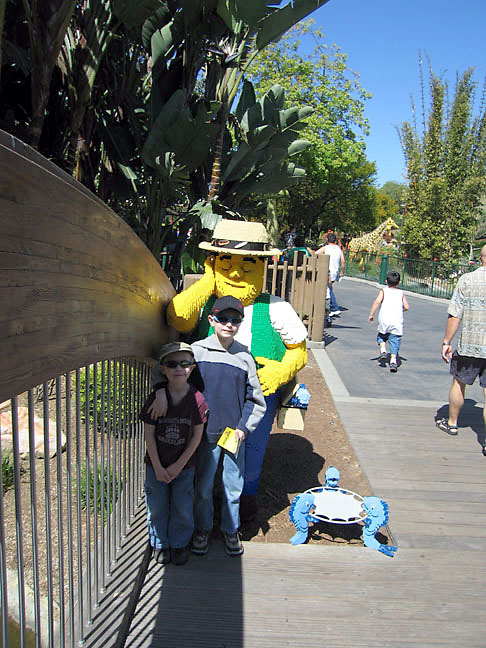 The boys posing with a dozing fisherman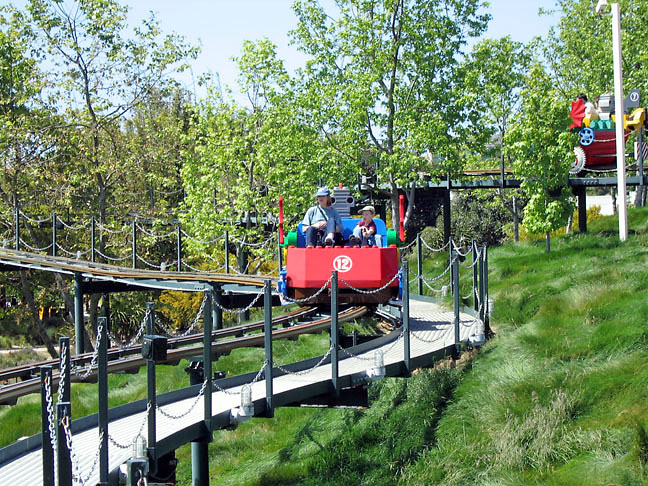 Gavin and Maren trying to catch Bryden and me on one of the rides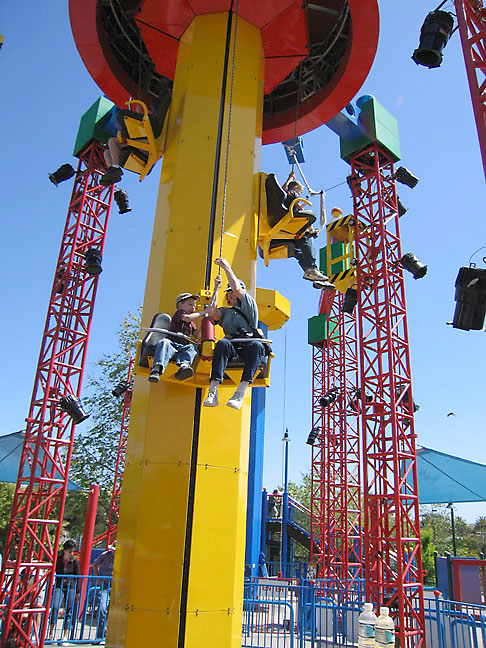 Maren and Gavin hauling themselves to the top of the tower so they could let go and drop back down!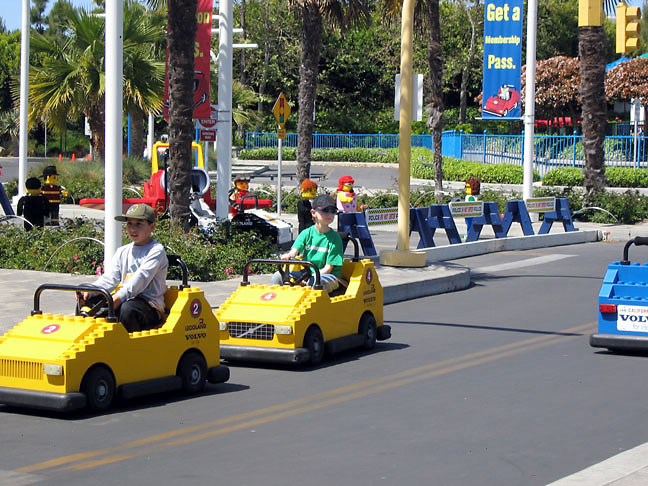 Bryden had a kick at the driving course...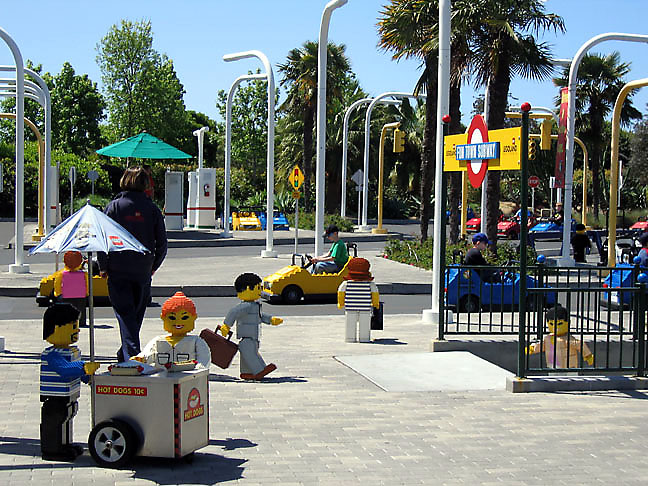 It was set up like a a bunch of city blocks...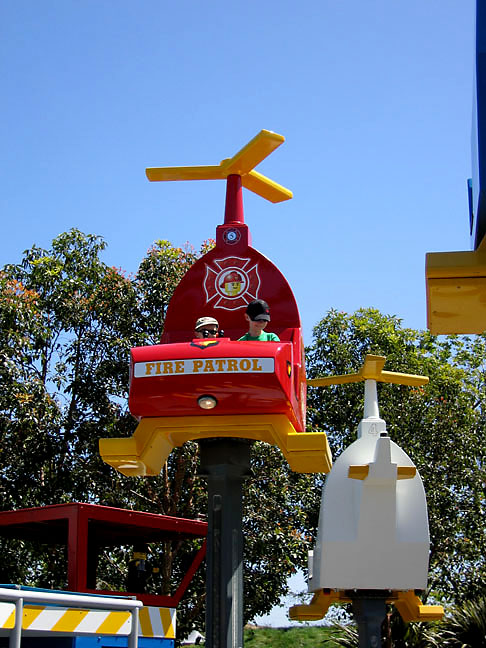 The boys piloting a Lego helipcopter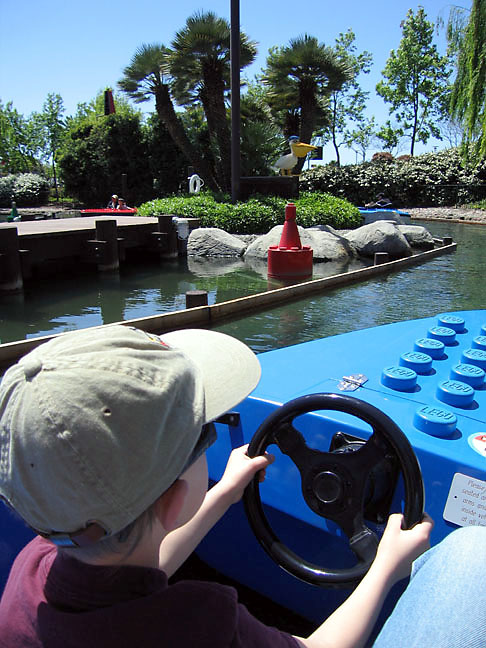 Gavin got to drive one of the Lego boats...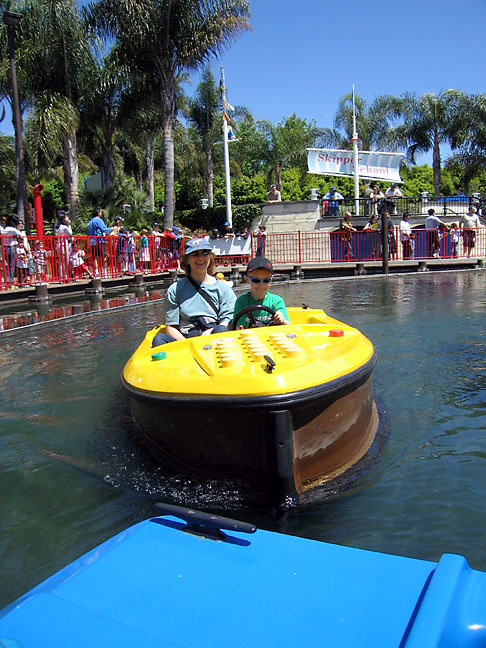 While Maren and Bryden chased us!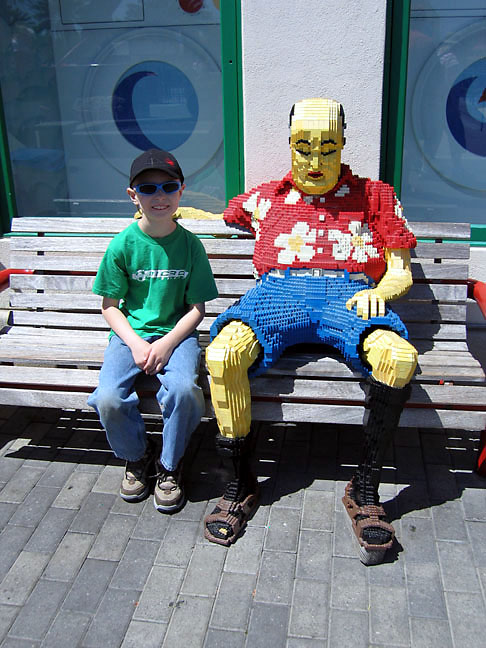 Bryden posing with another Lego sculpture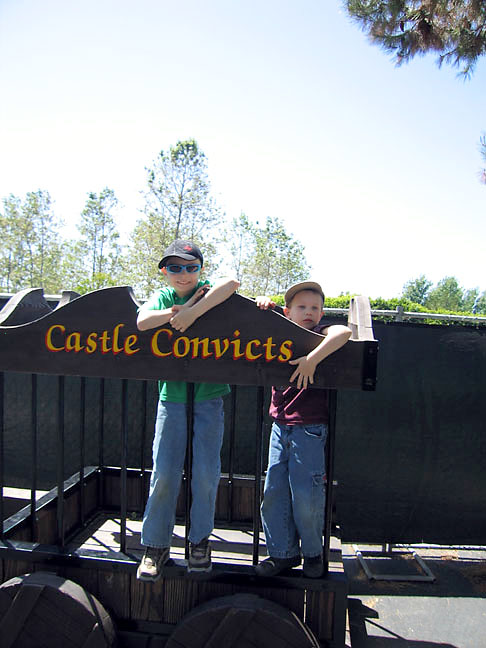 When the boys misbehaved, we could just toss them into this jail cart!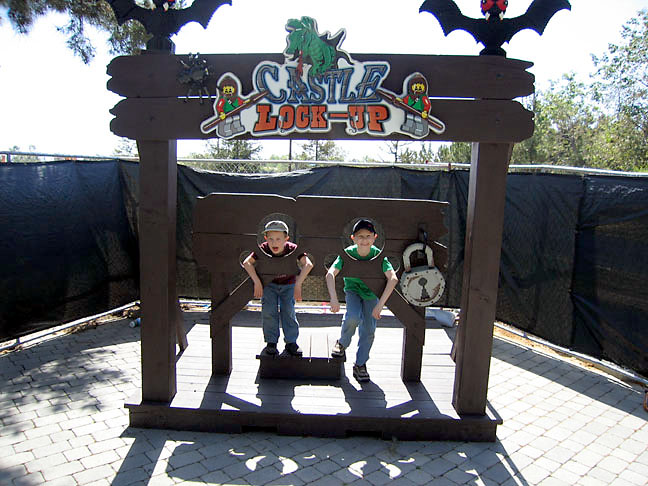 And if that didn't do it, into the stocks they went!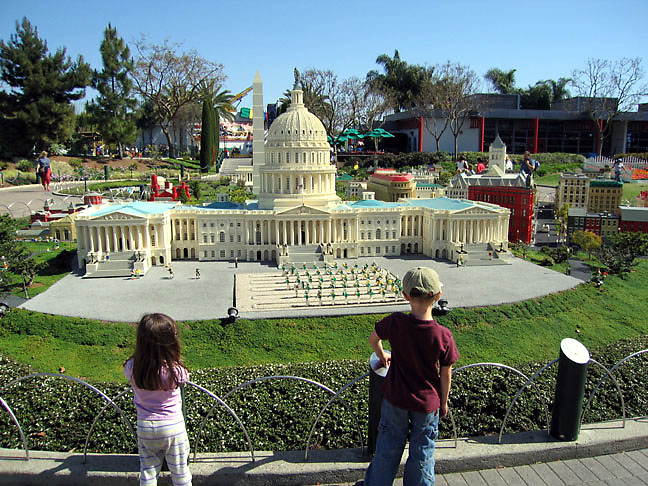 Gavin liked making the marching band perform in front of the model of the U.S. Capitol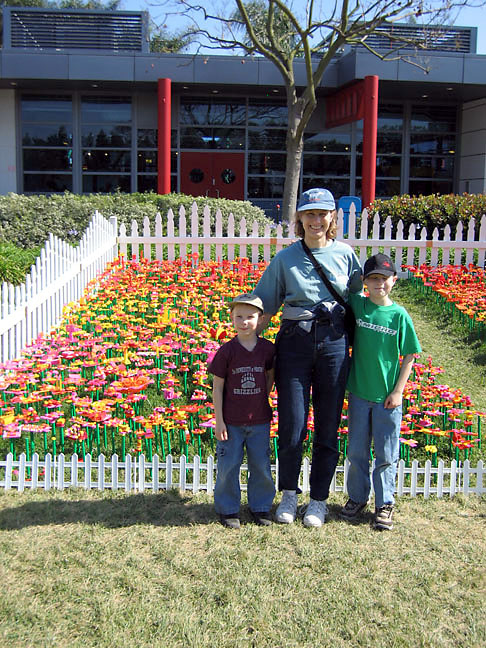 Maren and her guys in front of a Lego garden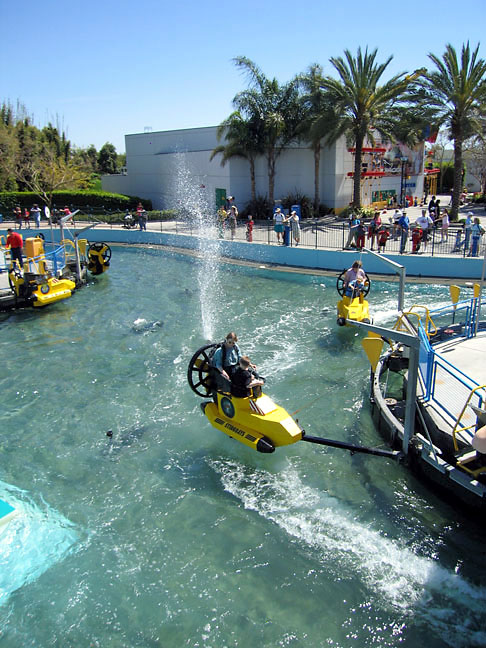 Maren and Bryden getting soaked on an Alpha Team ride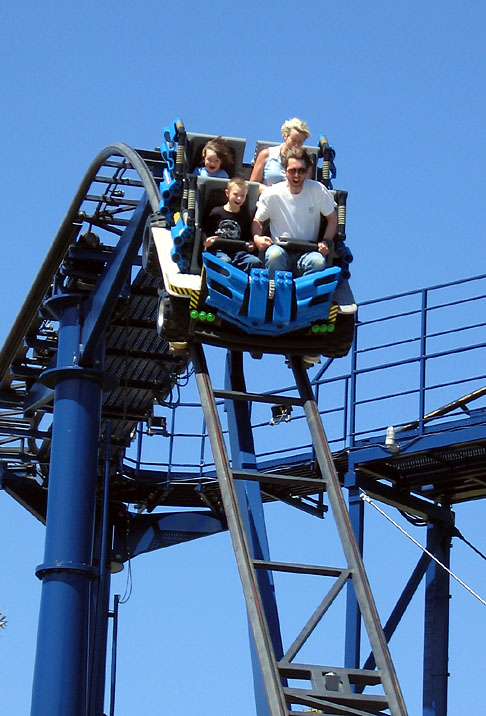 Matt and Bryden starting down the steep part of one of the roller coasters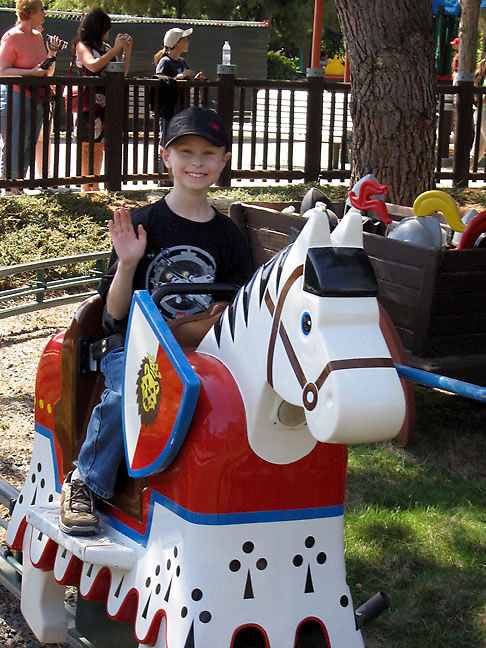 Bryden on one of the jousting ponies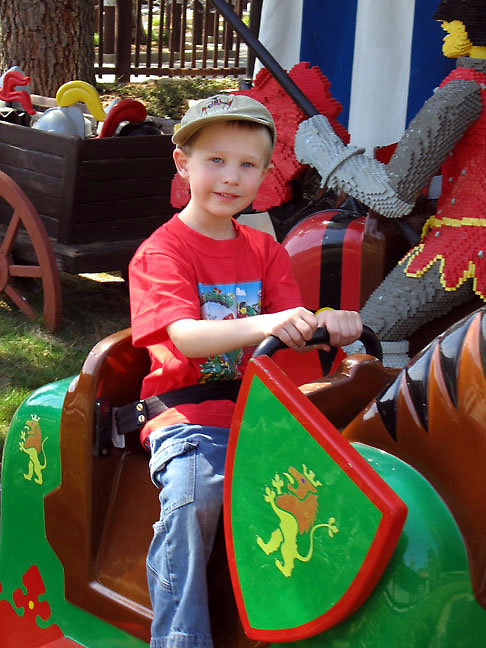 Gavin on the same ride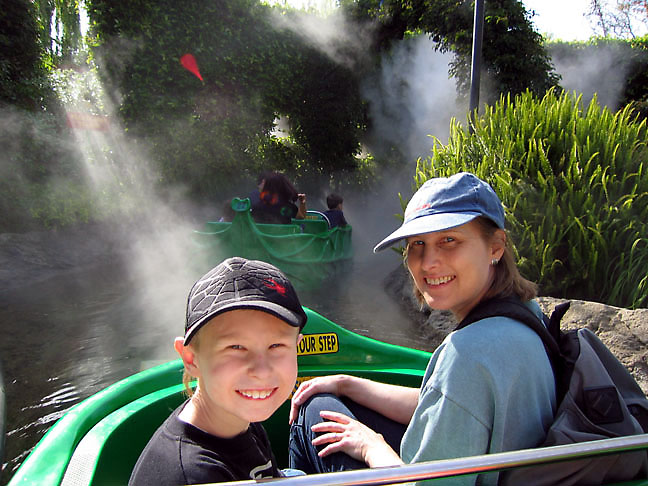 Maren and Bryden in front of us, just about to get very wet!
We visited the San Diego Wildlife Park - it was very cool, and deserves a full day of time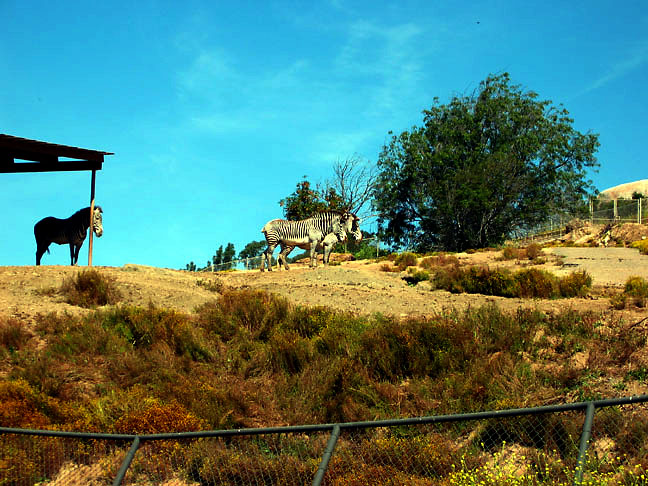 We saw zebras...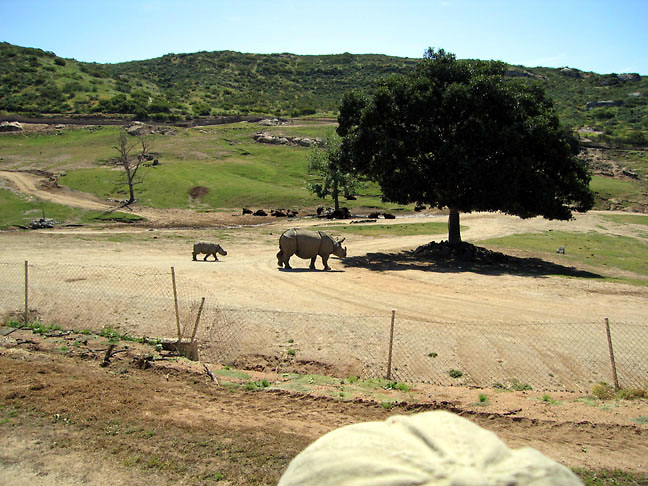 ...and rhinos...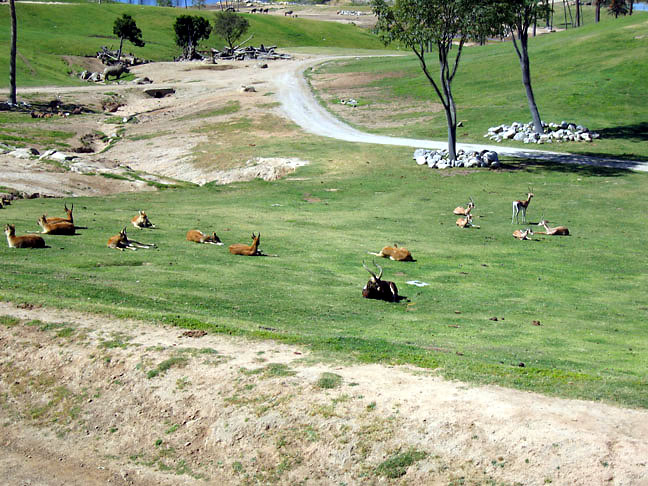 ...and antelope...

...and giraffes.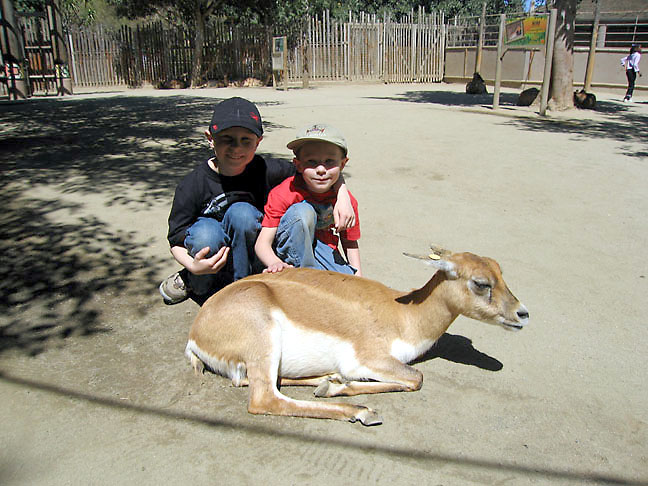 The boys got to pet some of the animals...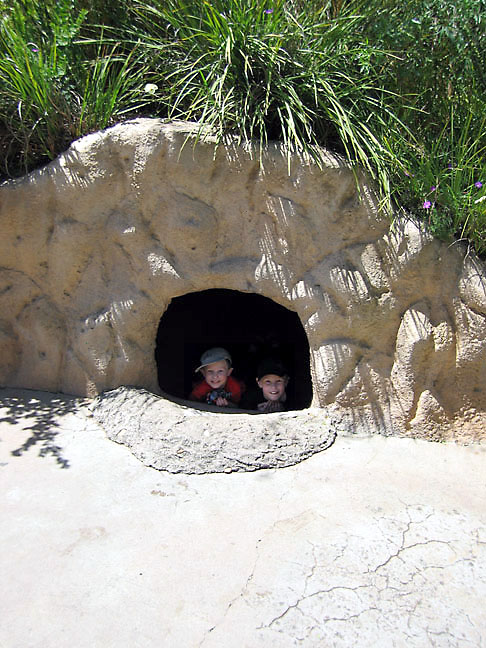 ...and climb into an enlarged meerkat den...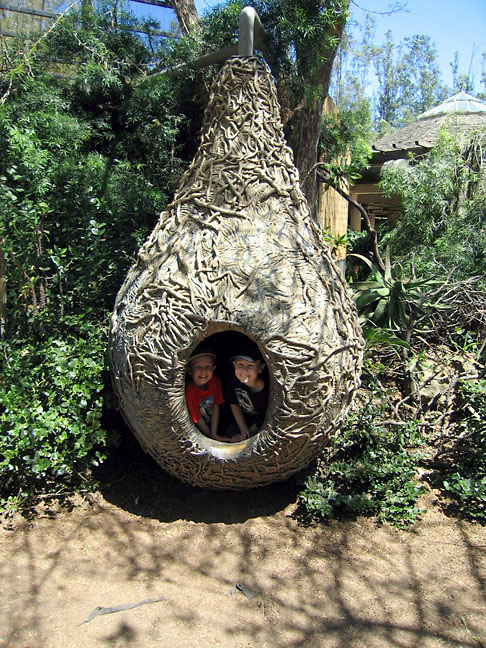 ...and hang out in a weaver bird's nest!
We also visited San Diego SeaWorld - it was the biggest hit of the whole trip!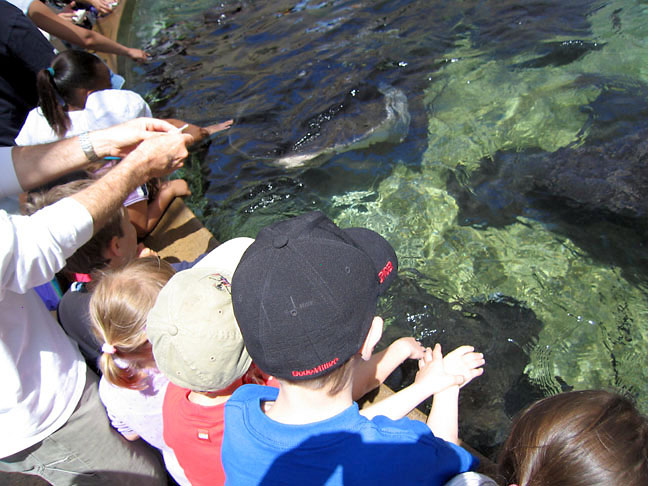 Touching the rays in the bat ray tank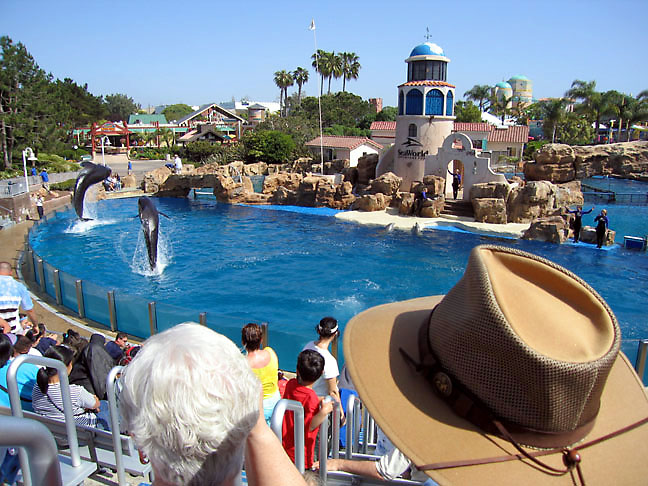 We saw pilot whales perform...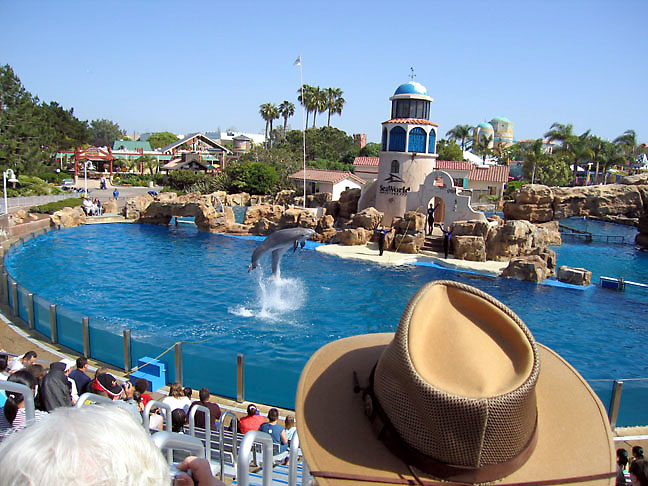 ...and dolphins...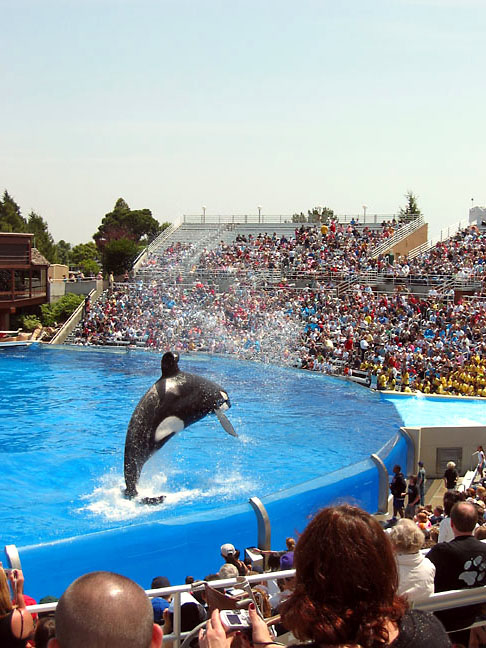 ...and, of course, killer whales!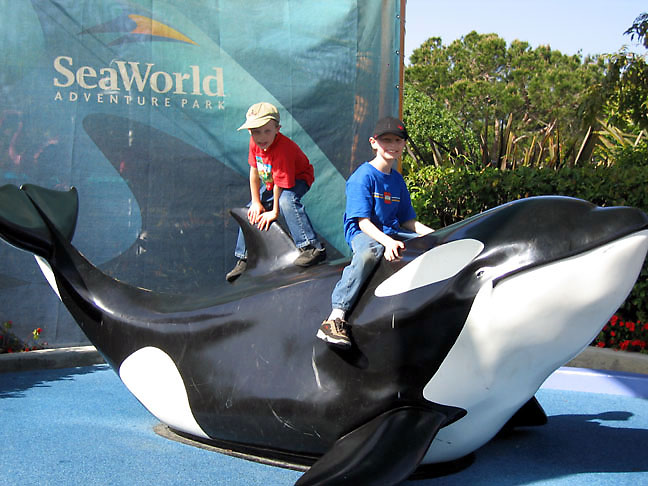 The boys even got to sit on top of this orca!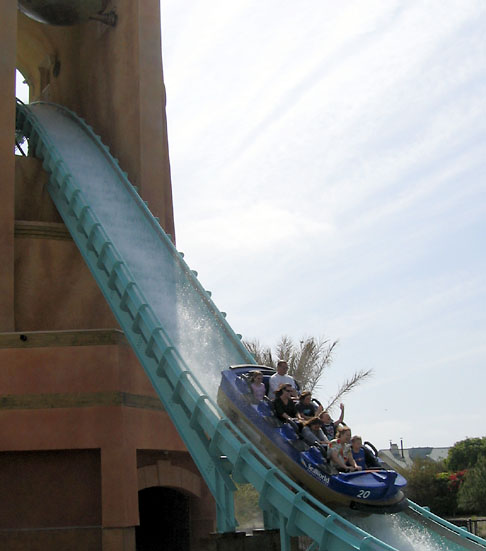 Maren and Bryden braved the front seat in the Lost World of Atlantis roller coaster
You can't spend a day at Sea World without ending up getting soaked!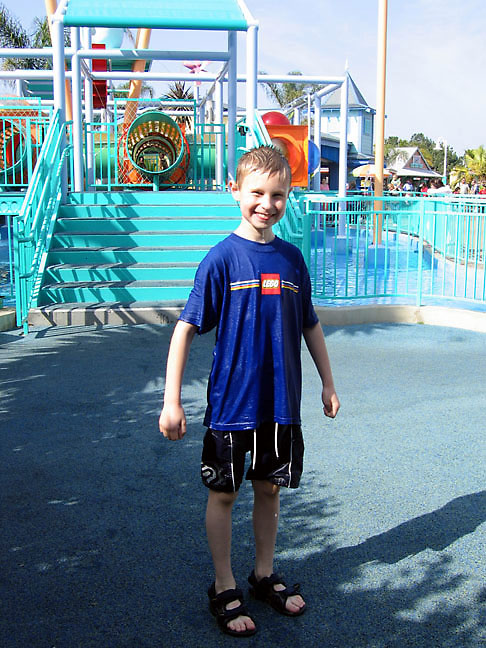 Bryden looking like a drowned rat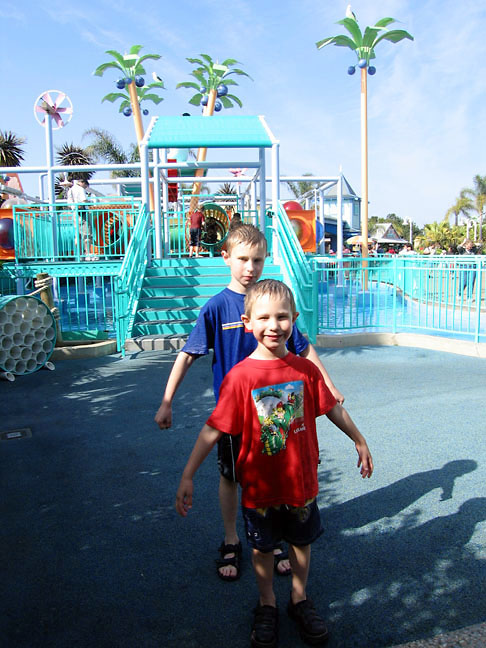 Gavin looking quite similar!
We spent some time going through some of the museums at Balboa Park...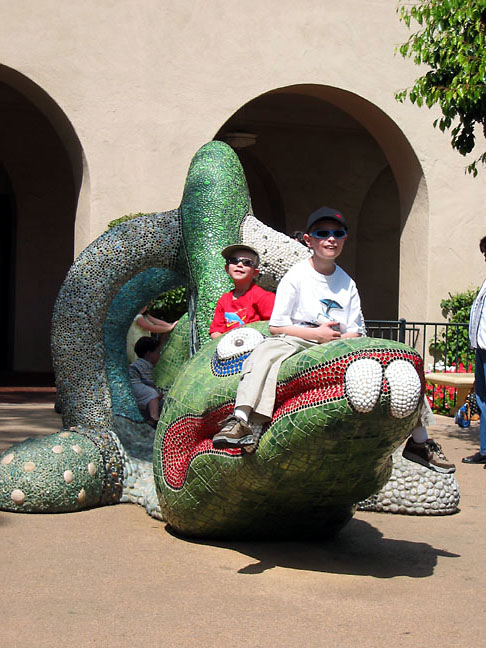 Bryden and Gavin on a marvelous tiled dragon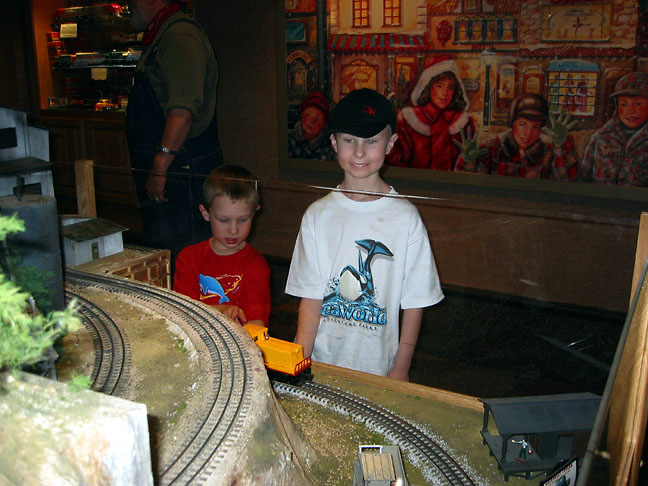 The boys at the model railroad museum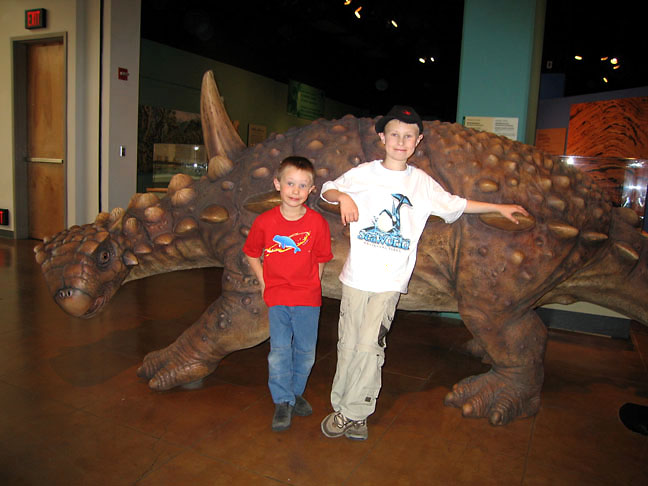 Posing with an ankylosaurus at the Natural History Museum

Two monkeys found posing outside of the San Diego Zoo!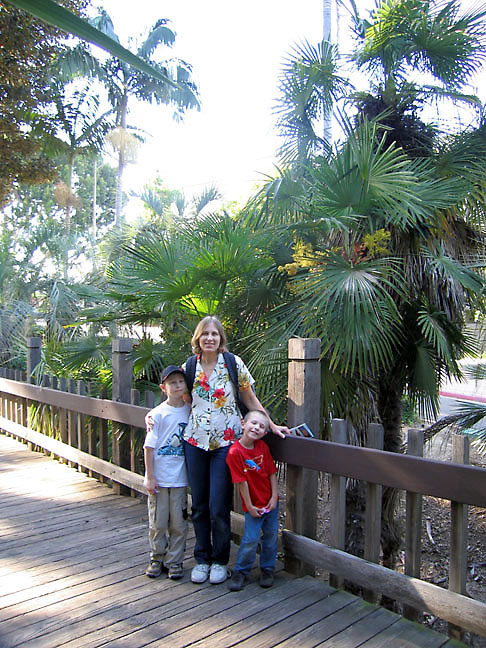 Maren and her guys in Balboa Park on our last day in San Diego for this trip...
---
Gavin also started playing T-ball this month...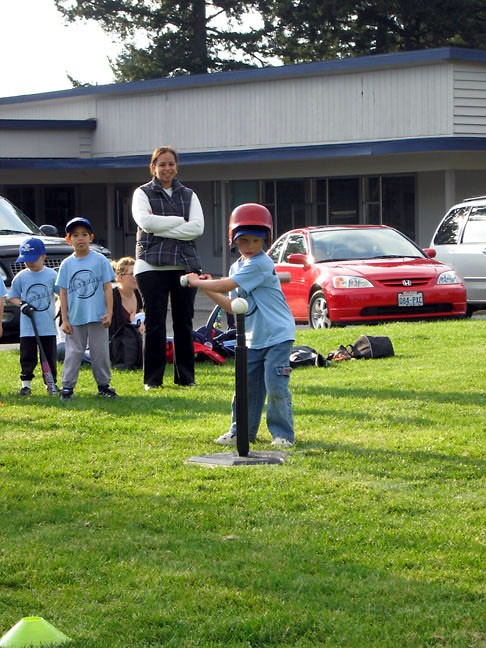 Gavin batting...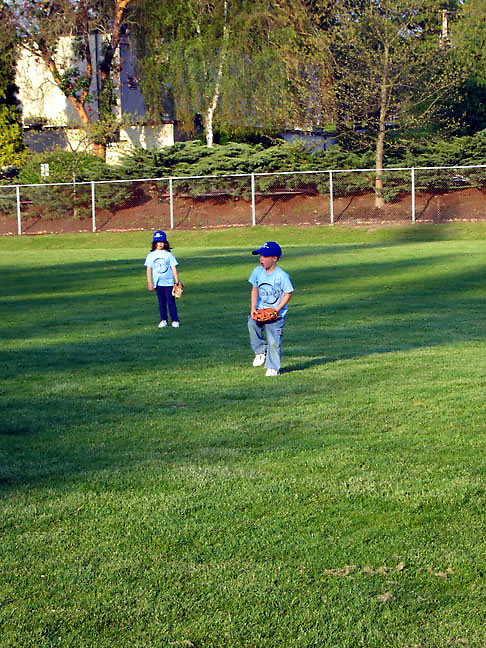 ...and fielding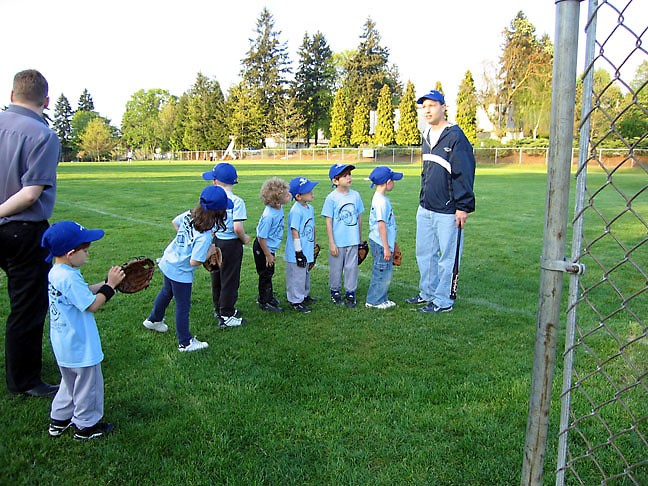 Gavin tried to be first in line whenever it was our team's turn to bat!
---
Last updated: October 4, 2005