January, 2005
We did our annual trip to Wolfridge in Winthrop again. Not as much snow as usual this year, but still loads of fun!
There's snow play...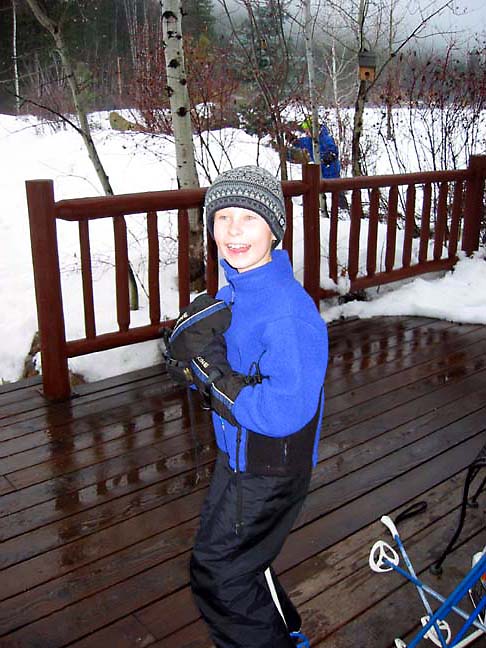 Bryden heading out to play in the snow...

Snow play - Gavin, Dario and Bryden
And XC skiing...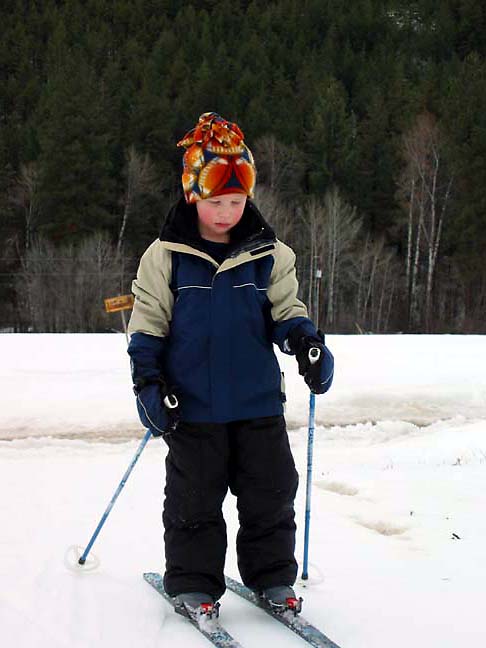 Gavin on his skis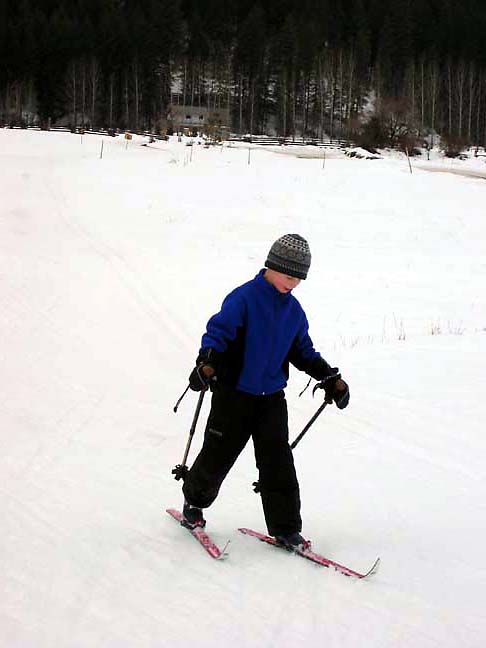 Bryden on his
Sledding...

Gavin heading downhill
Snow Forts...

Dad helps out with snow fort building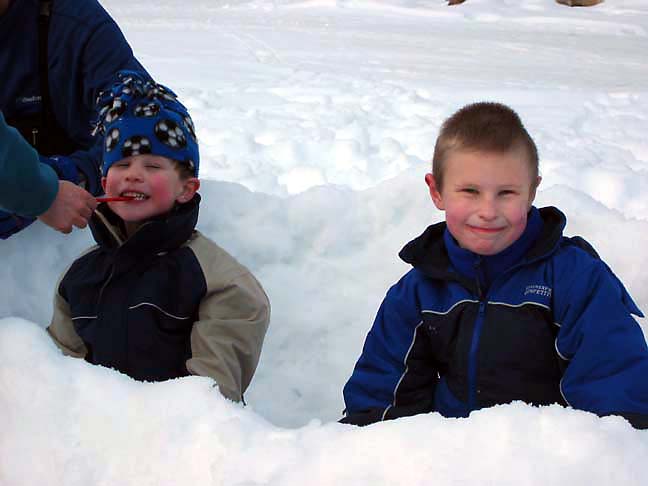 And snow fort snacks are important!
After all that fun, there's the hot tub...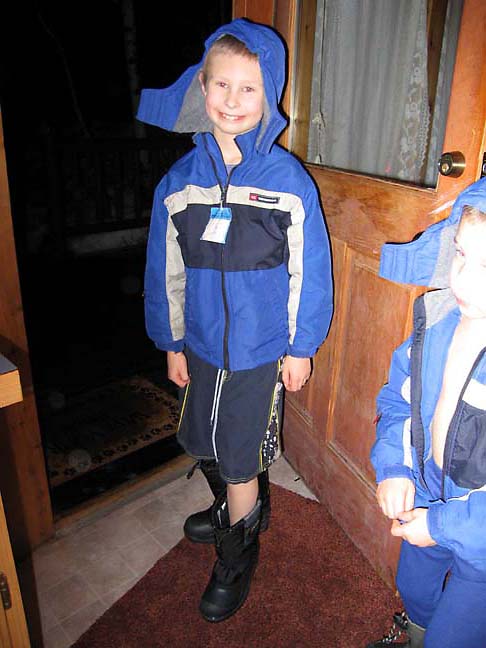 Bryden all set to brave the snow and cold on the way to the hot tub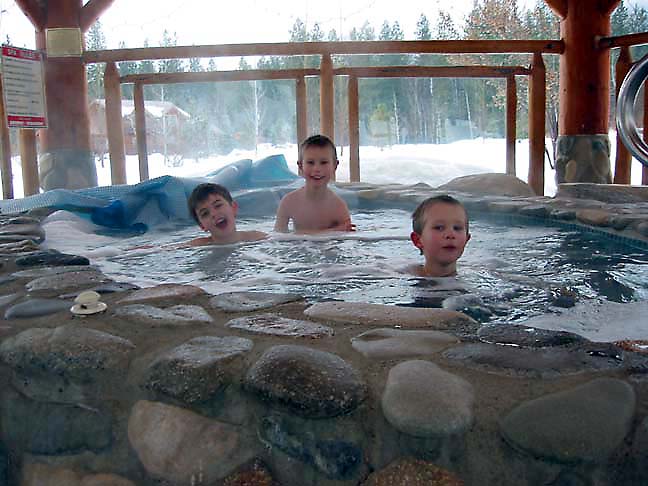 Cannibal soup...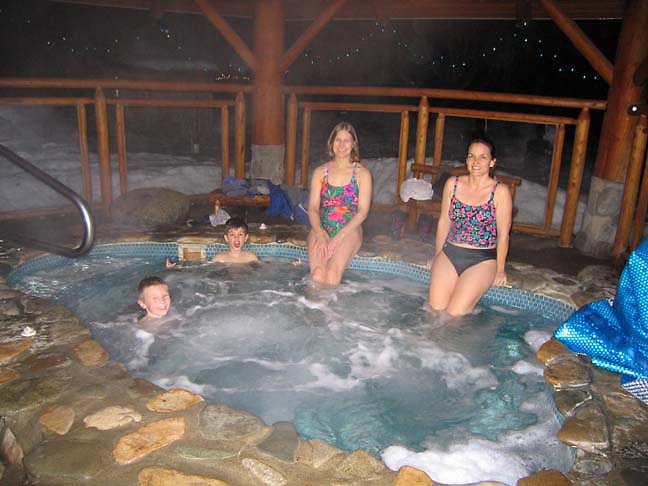 And more cannibal soup!
After the hot tub, it's story time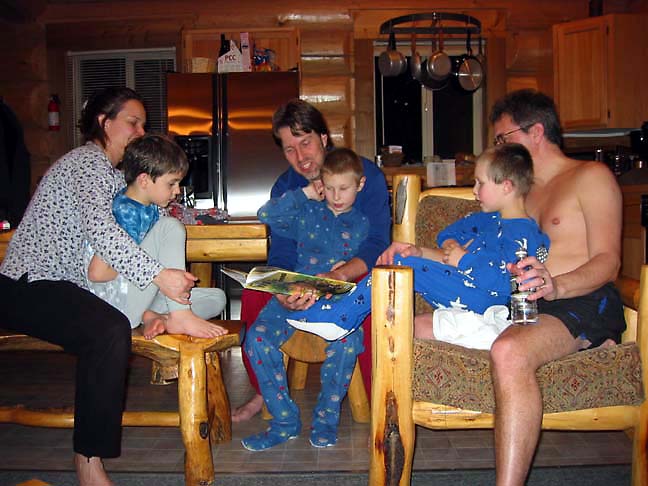 Dario, Bryden and Gavin all find laps while Matt reads a bedtime story
All that playing can really tucker a guy out...

Gavin and mouse, snuggled down for the night
---
Last updated: June 4, 2005