November, 2004
(Another low picture month...)
We're doing a remodel on our house that involved bringing in some heavy equipment. Bryden was thrilled when he got to sit in the cab of an excavator and help move it back it and forth!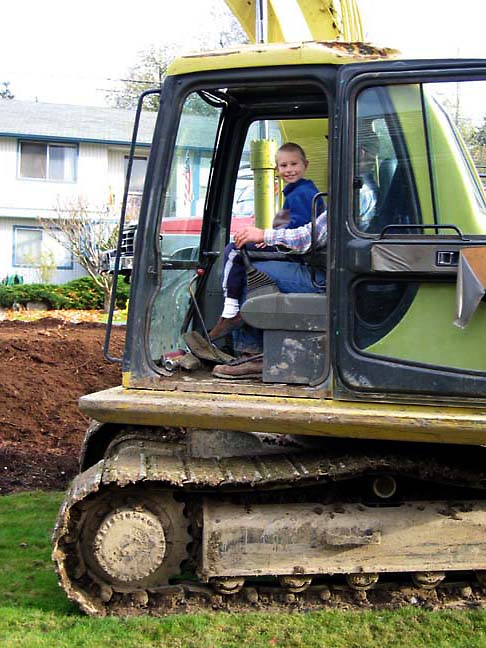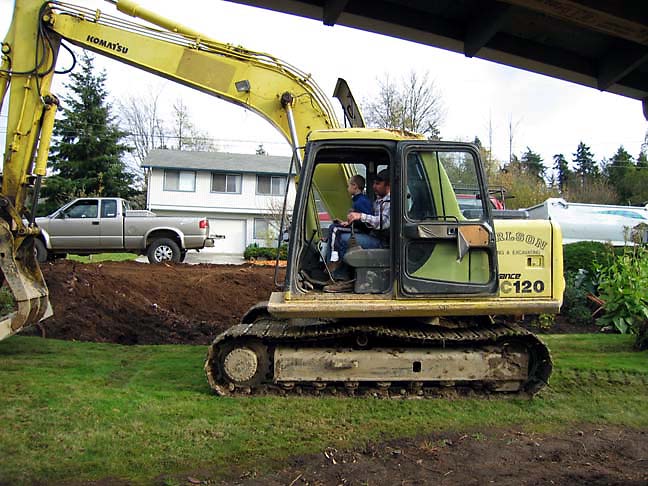 ---
Matt did a hike up Mount Baldy over by Lake Kechelus. It was a beautiful day, and there was just enough snow to make it fun...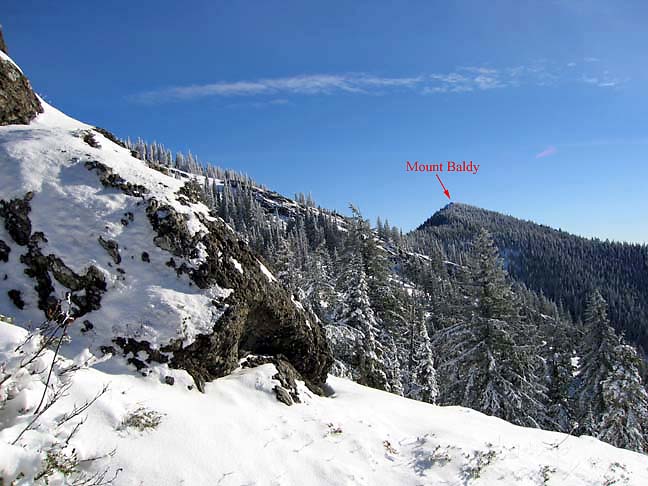 Mount Baldy is a long ridge run above a crest above Lake Kechelus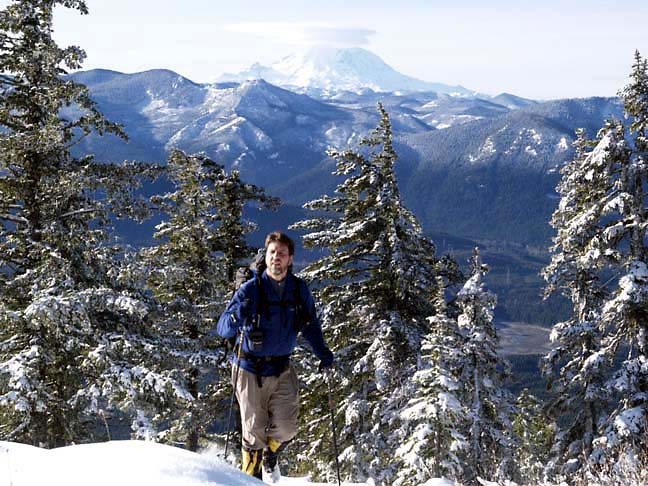 Matt coming up the ridge with Mount Rainier on the horizon behind him

Mount Stuart and its neighbors were very pretty that day
---
We got several of the cousins together again for making gingerbread houses just after Thanksgiving...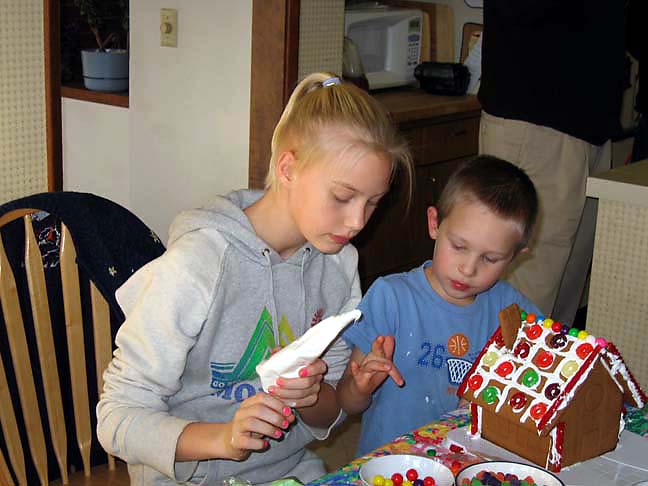 Alex helped Gavin on his this year

Bryden working on his house between mom and Auntie Gaerda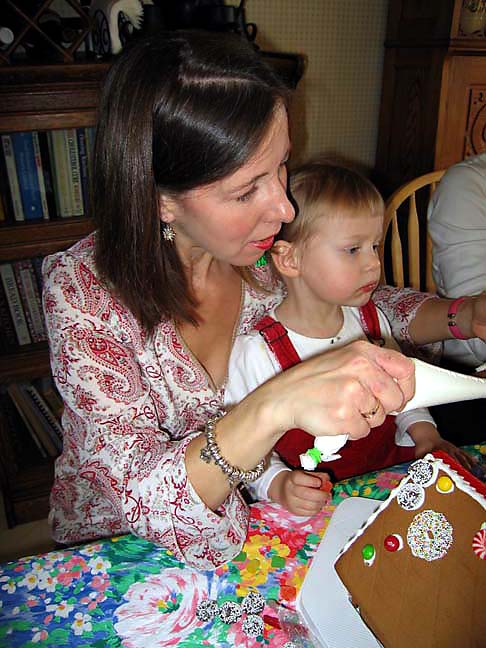 Aunt Antoinette helped Angelina

Eleanor didn't need any help at all
---
Last updated: January 9, 2005