October, 2004
Not many pictures this month...
I did a hike up Castle Peak just east of Mowich Lake by Mount Rainier.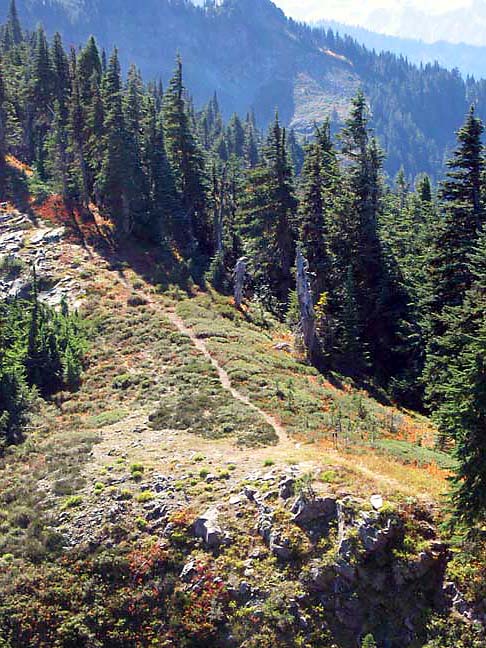 There's a good trail to follow from just north of Knapsack Pass over to Castle Peak. Finding the start of the trail requires some poking around and scrambling, but it's fun rock to scramble on.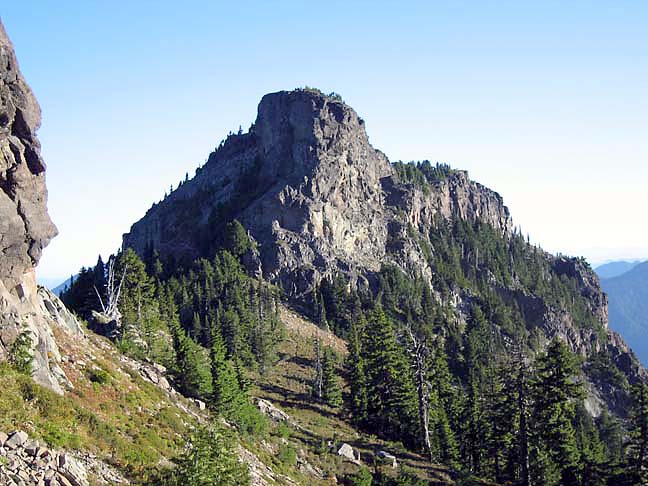 West ridge of Castle Peak - we scrambled up just left of the ridge line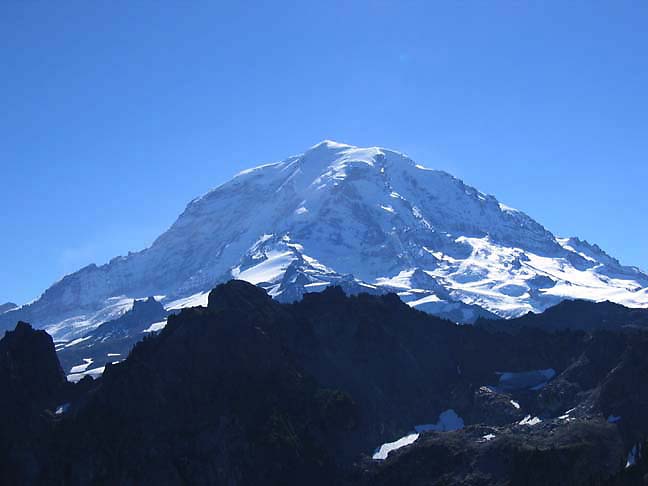 Mount Rainier was glorious that day!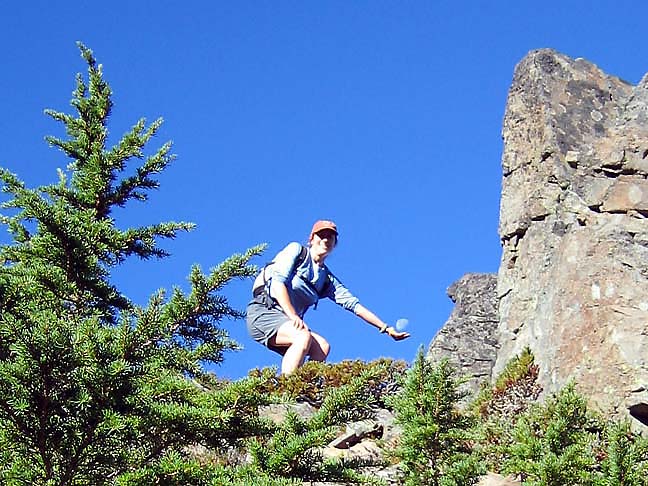 My climbing buddy Shella holding the moon in her hand!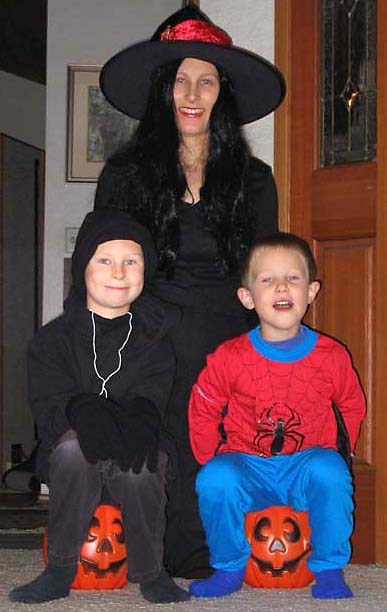 Halloween - Bryden was a shadow, Gavin is obviously Spiderman, and Maren dressed up as a witch - she looks different without blonde hair!
---
Last updated: January 7, 2005