September, 2004

First day of school - Bryden starting second grade, and Gavin starting pre-K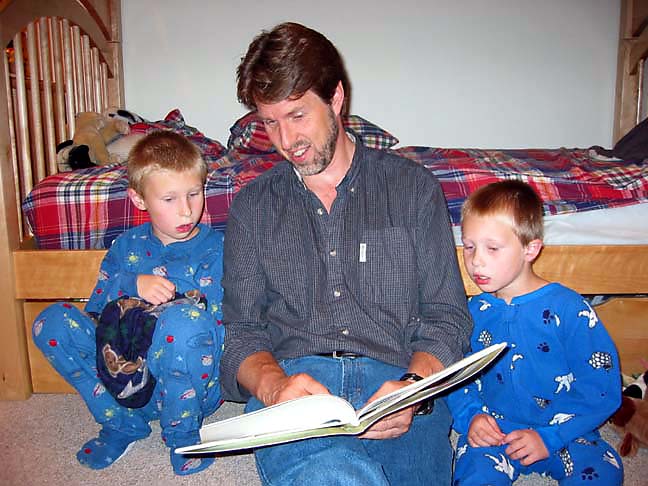 Story time is still a favorite time of day

We did a hike through the old Snoqualmie Pass railroad tunnel on a beautiful fall day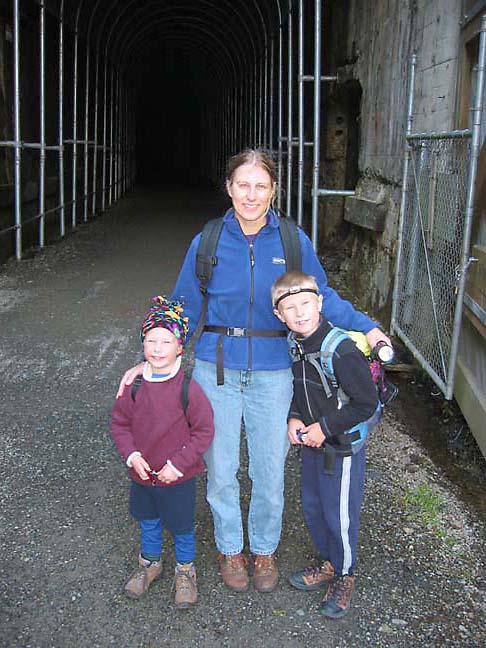 It was warm outside, but we were bundled up for the chilliness inside the tunnel and we had our headlamps ready!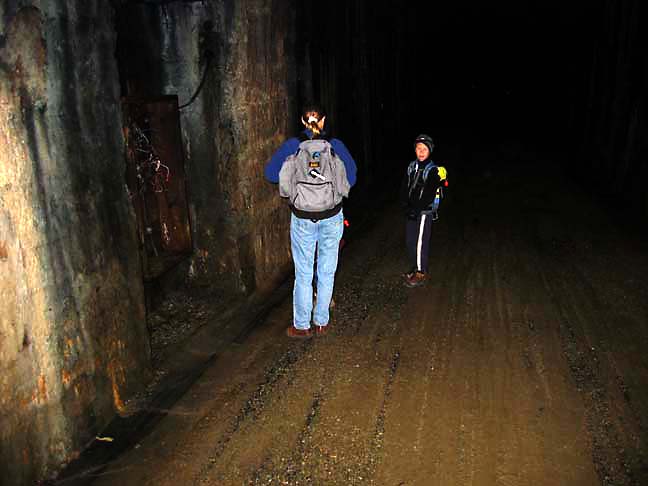 Hey - it really is dark in here!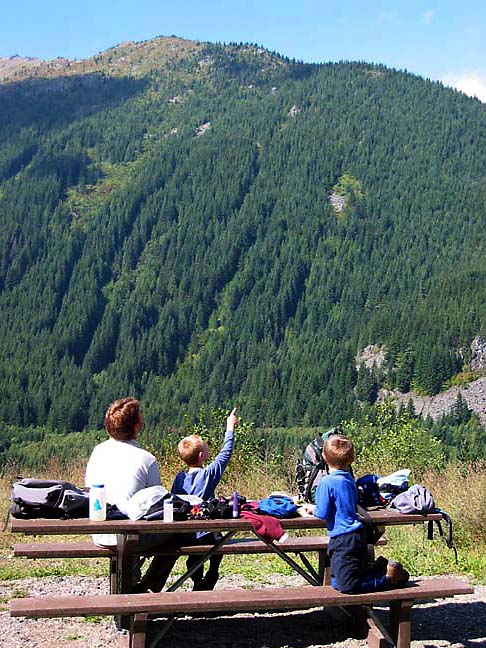 The picnic tables at the west end of the tunnel provided a great place for a picnic lunch with nice views of Granite Mountain
---
We went to the Puyallup Fair again...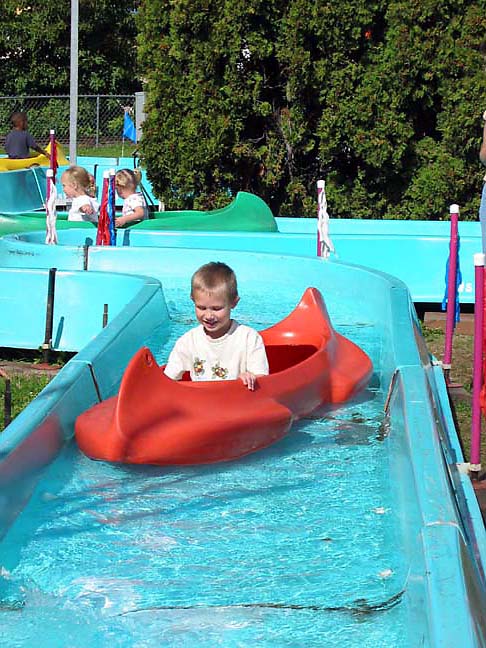 Gavin rode the canoes...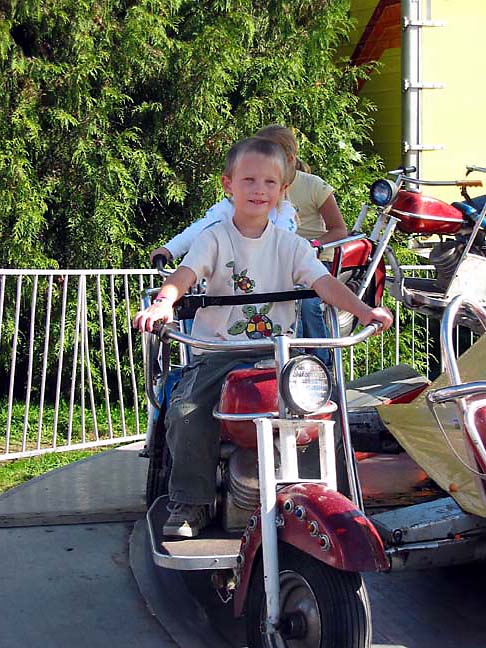 ...and the motorcycles...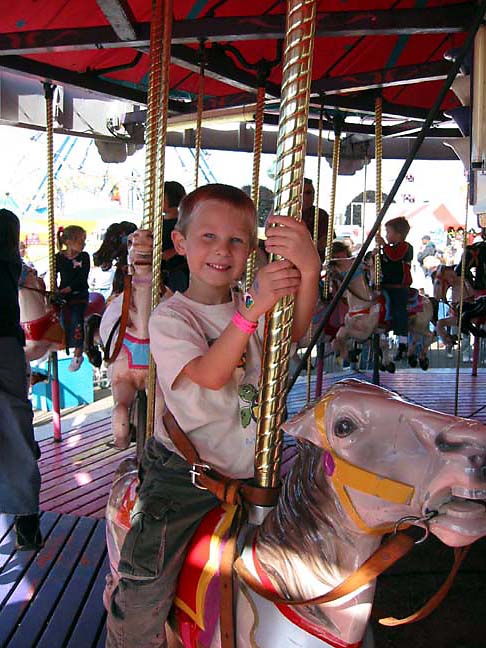 and the merry-go-round

Mom and her guys on the train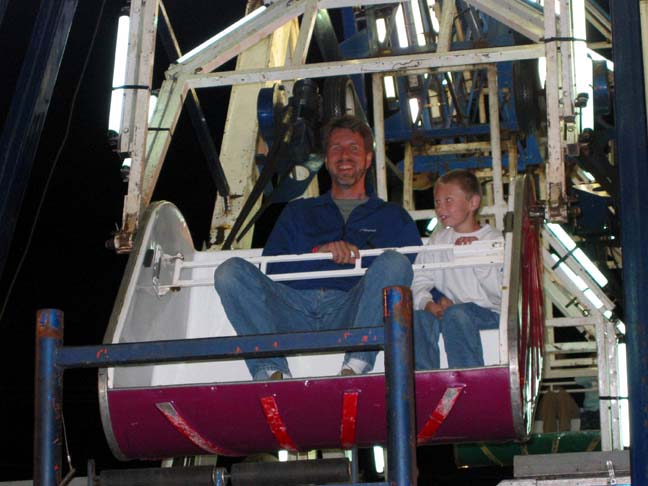 Dad and Bryden rode one of the big Ferris Wheels.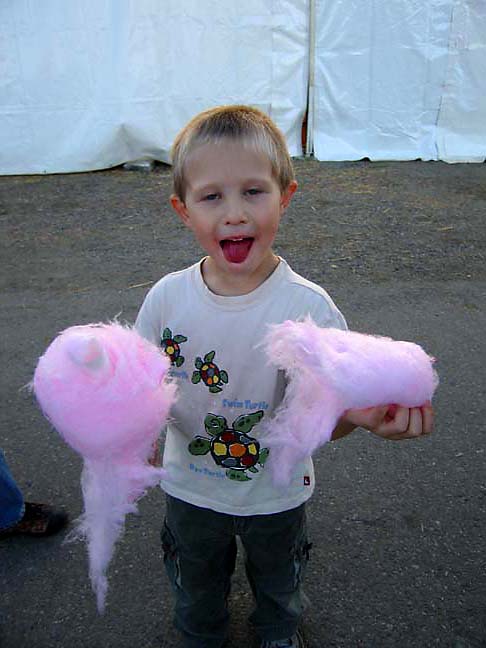 Cotton candy was a big hit this year for Gavin...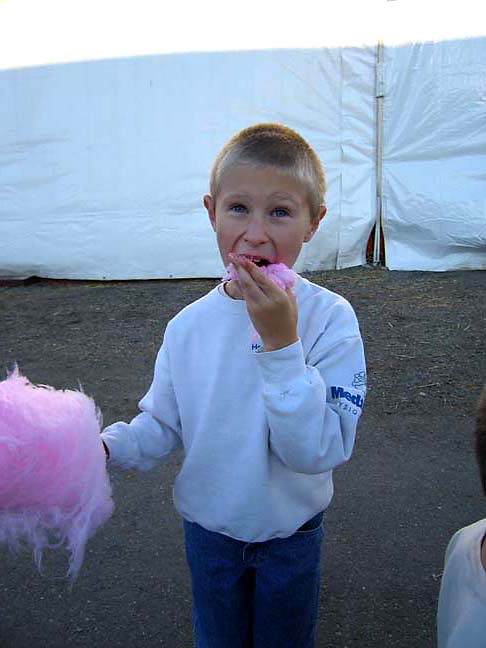 ...and Bryden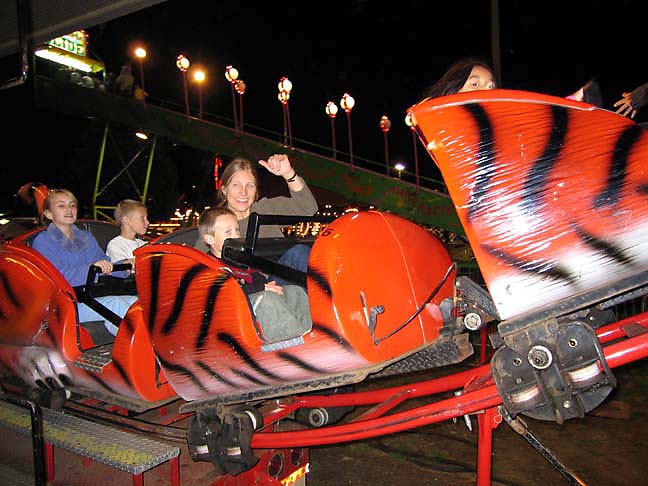 Gavin rode his first roller coaster - you can just see him sitting with Maren. Bryden is in the car behind them.
---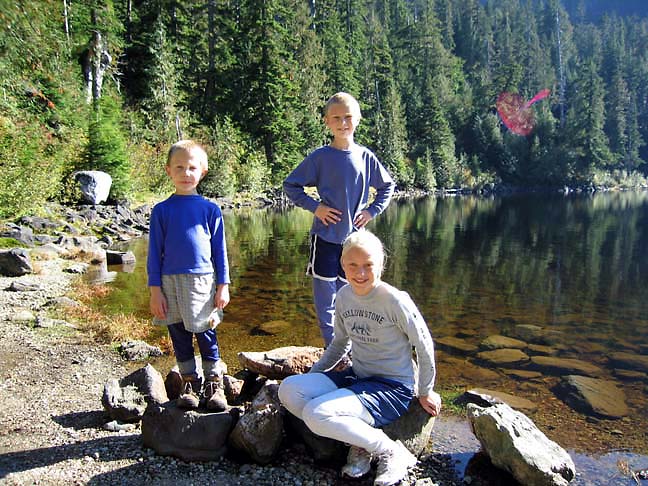 We did a great trip to Boardman Lake with our cousin Alex for her birthday
(There's lots more pictures from that trip here)
---
Last updated: January 2, 2005