July, 2004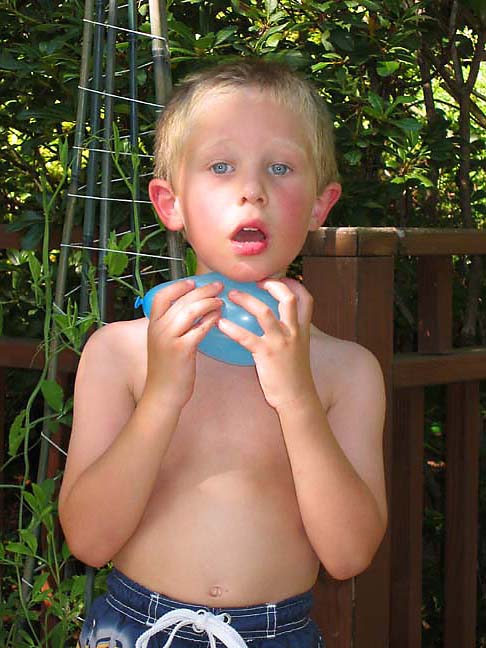 Warm weather and water balloons - Gavin thinks that's a great combination!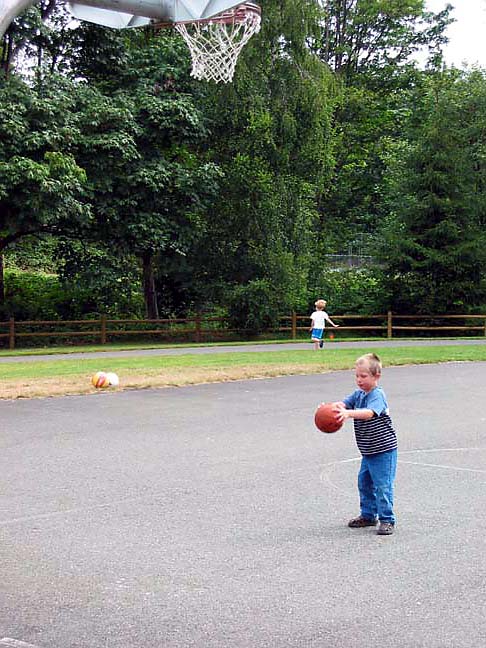 Basketball hoops are still pretty tall, but Gavin's getting taller!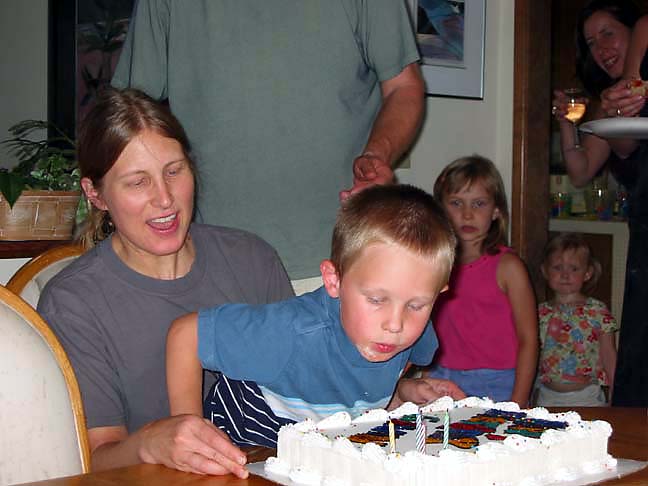 Gavin turned 4 - here he is blowing out his candles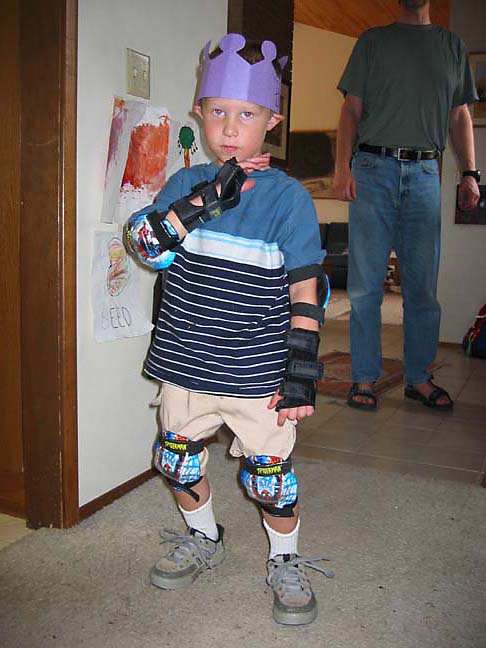 Gavin was really excited about getting a skateboard. Here is is with all his pads on - wrist, elbow and knees.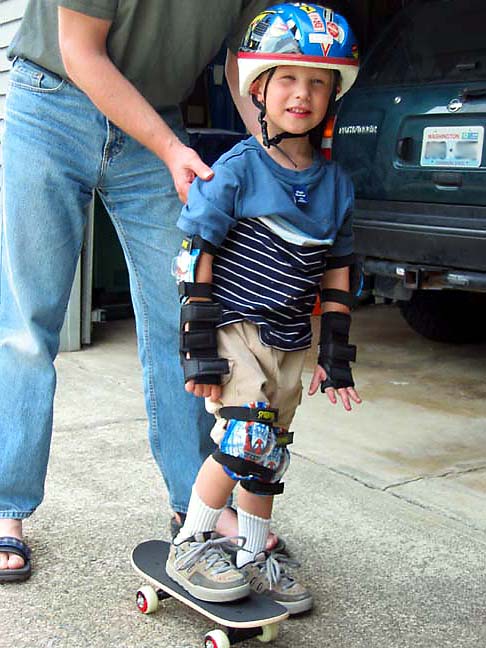 And here he is learning to skateboard!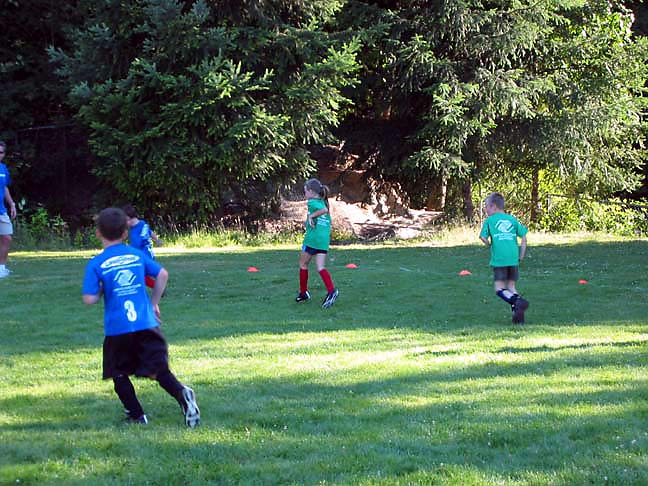 Bryden played on a 3 on 3 soccer league this summer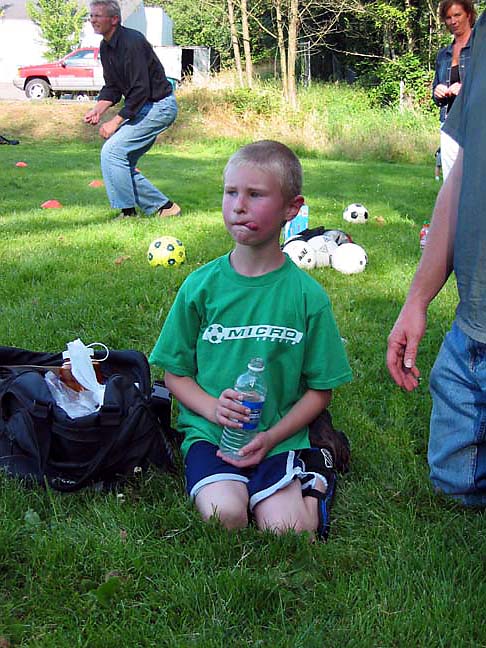 All that running around can make a guy thirsty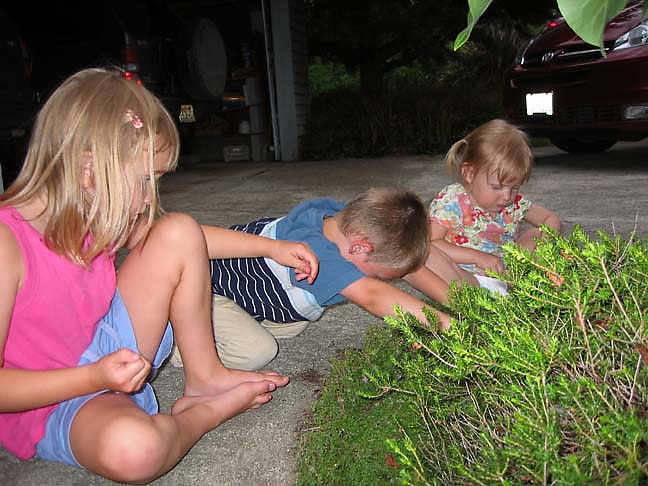 Rolly bugs were really popular this summer - here are Eleanor, Gavin and Angelina looking for some
---
We did our annual trek up Little Si again this year. This was the first year that Gavin walked all the way to the top and back without any help!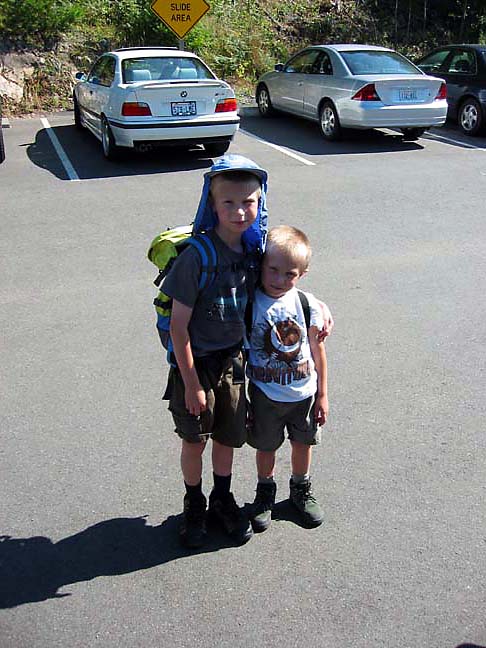 Bryden and Gavin ready for the hike

The boys on top of a big boulder along the trail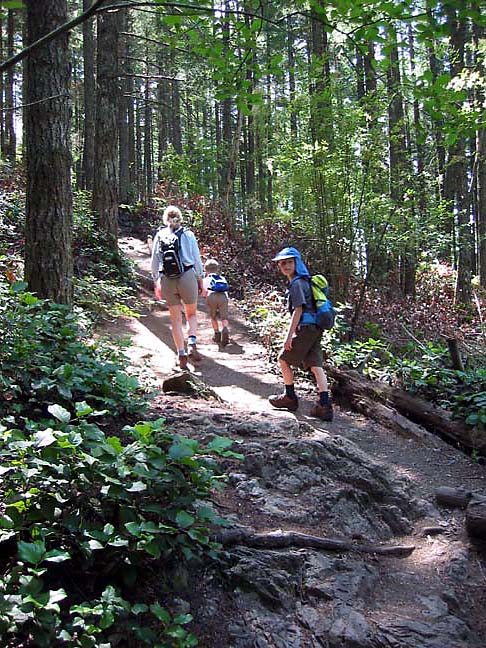 Maren, Gavin and Bryden hiking up a steep section of trail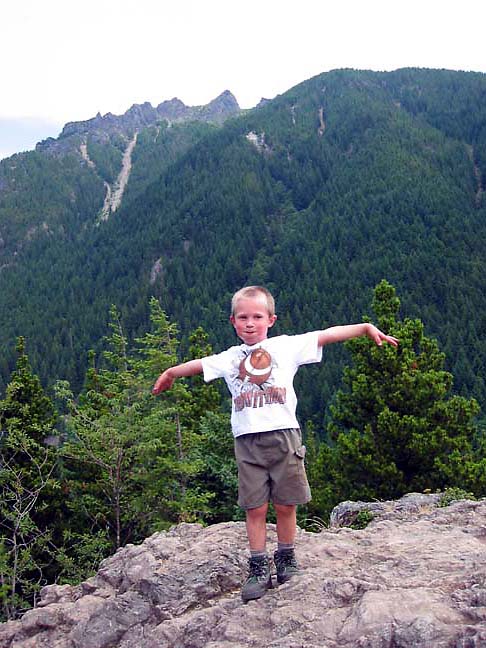 Gavin is very excited about making it to the top!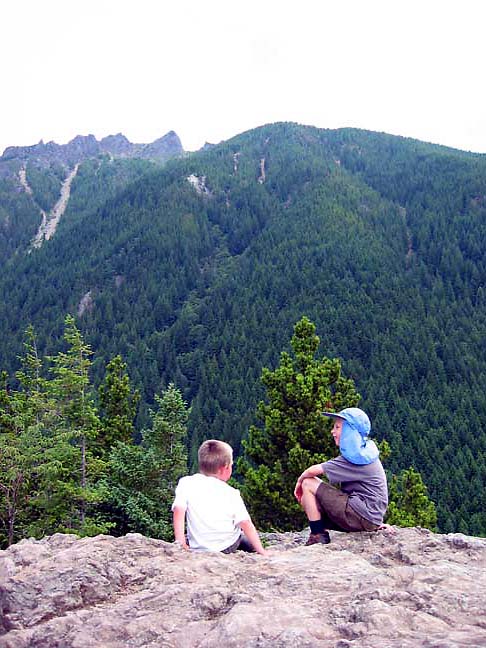 Of course, Bryden made it to the top, too
---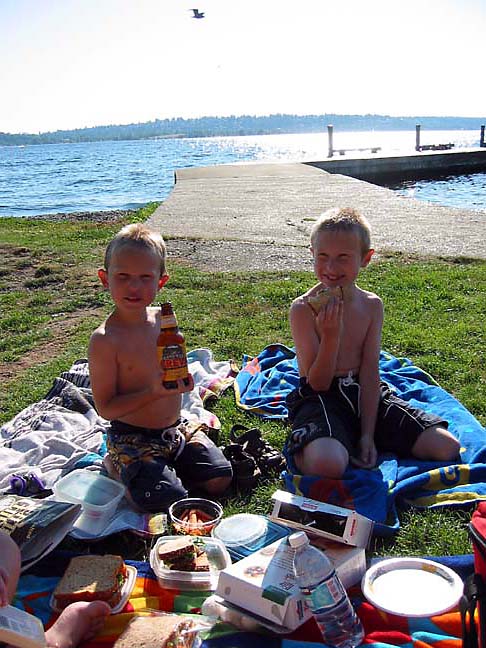 We had a picnic at Waverly Park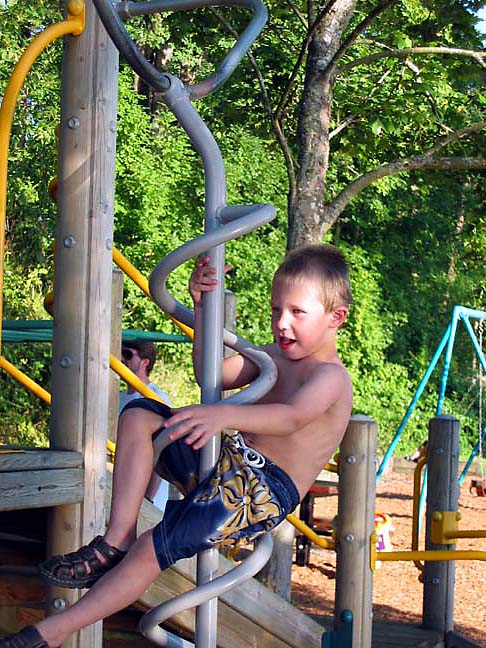 Gavin loves climbing on the playground equipment
---
We took Alex on a hike to Scout Lake this summer...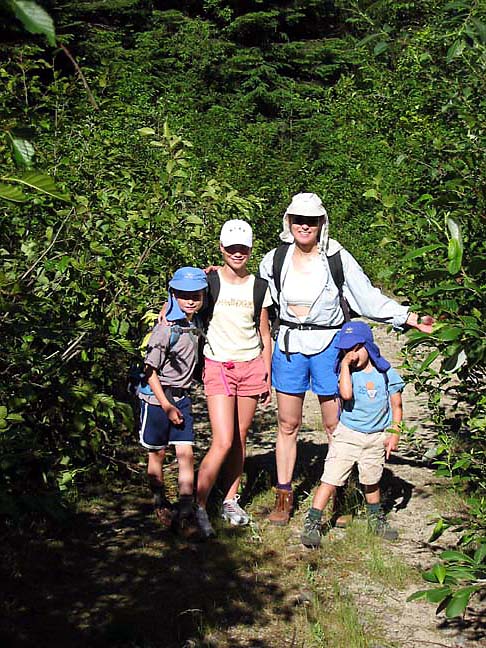 Bryden, Alex, Maren and Gavin on the trail in

Bryden and Alex crossing a log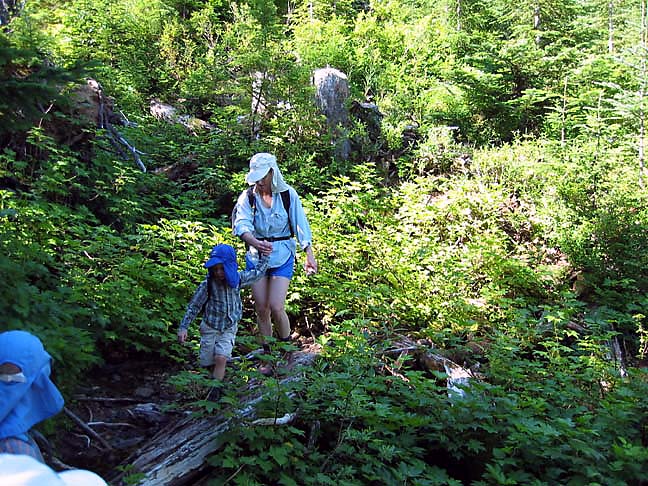 Maren and Gavin following behind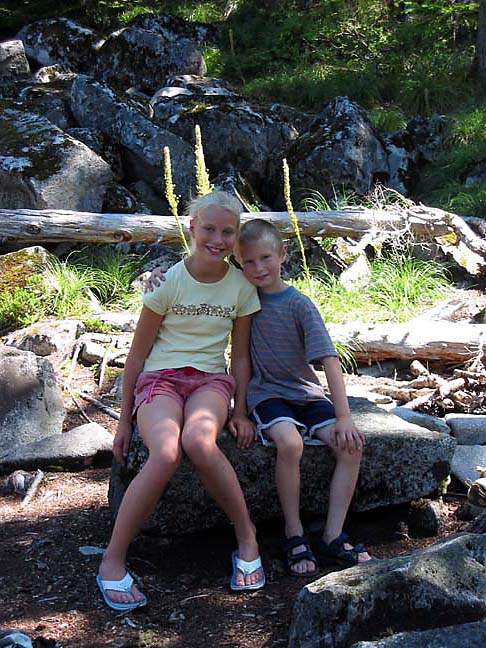 Cousins at the lake...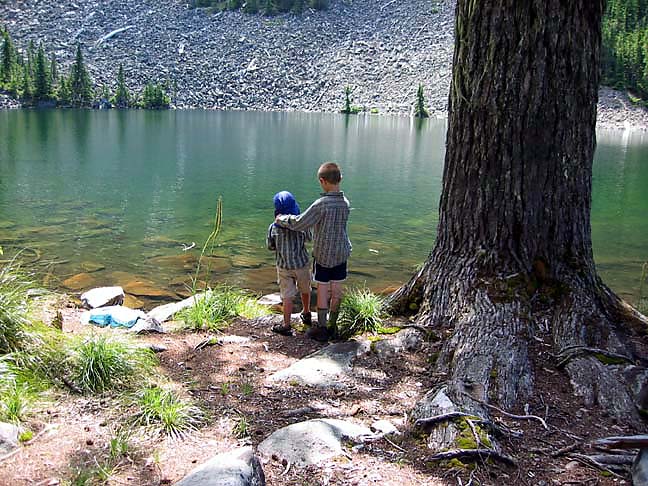 ...and brothers too!
---
Last updated: October 10, 2004