Robe Canyon
June, 2004
We went for a hike on Father's Day to the Robe Canyon. The canyon was carved by the Stillaguamish River, and at one time there was railroad track that ran just above the river - the train ran from Granite Falls to Monte Cristo. The spring floods have carved away much of the bank where the railroad ran, and the tracks are all long gone, but the train tunnels are still there to explore, and it's a great, cool hike for a warm summer's day!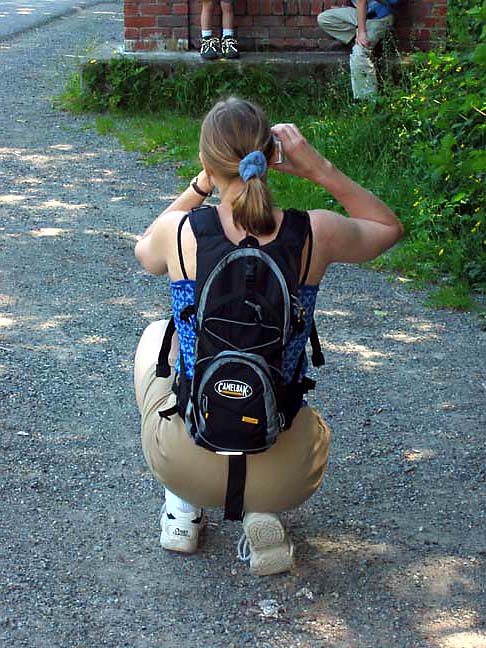 Hmmm - would you want to go for a hike with her?

We did!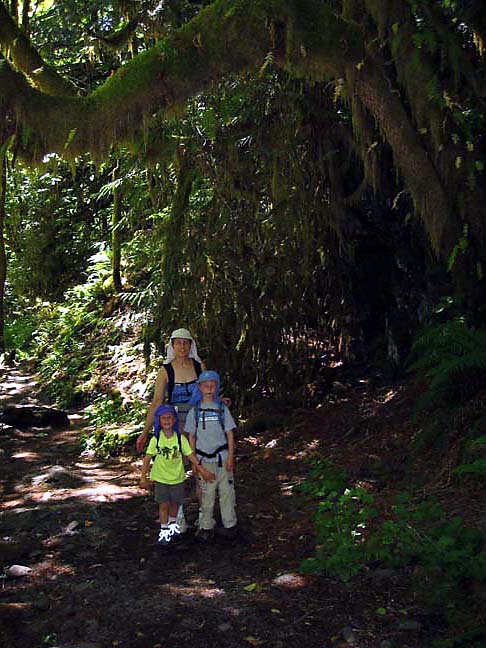 There was some deep dark forest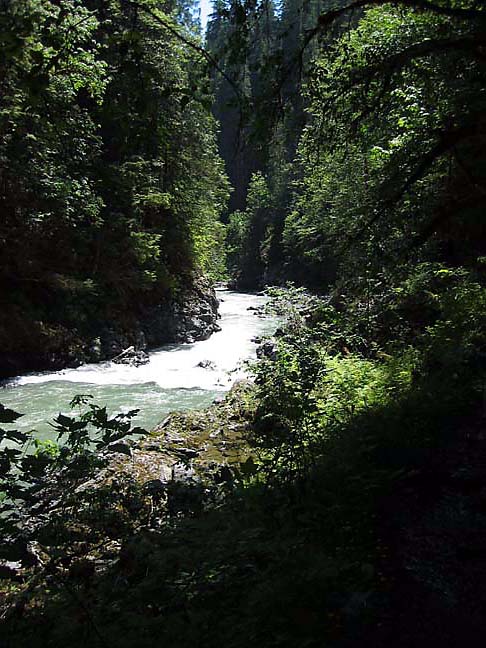 And rushing white water through the canyon the Stillaguamish River has carved

There were some boulders to get around where the trail had washed out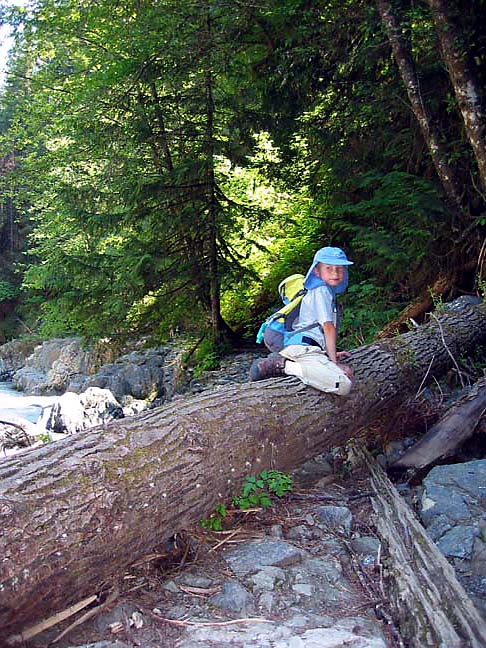 And fallen trees to climb over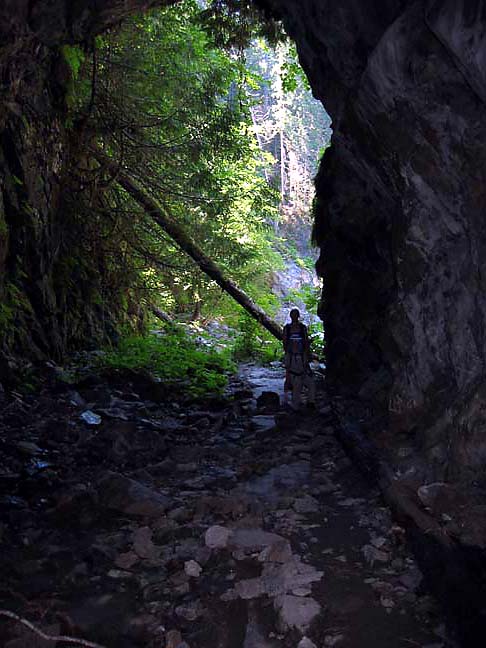 But we finally got to the old train tunnel!

A little further down the trail...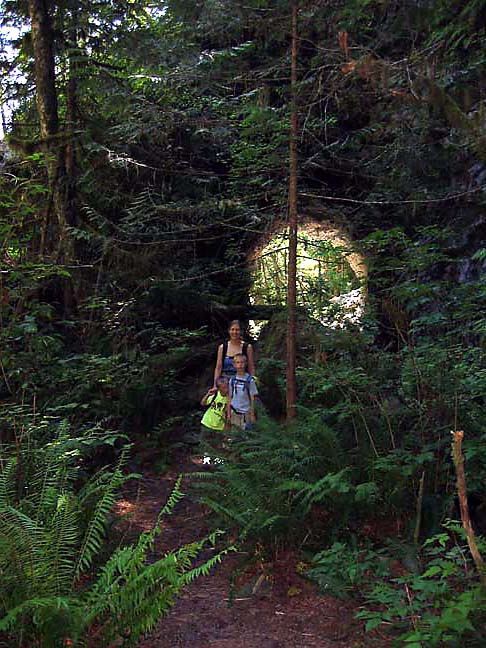 ...we came to the next train tunnel

We continued a little ways further, but the trail got too dicey for the boys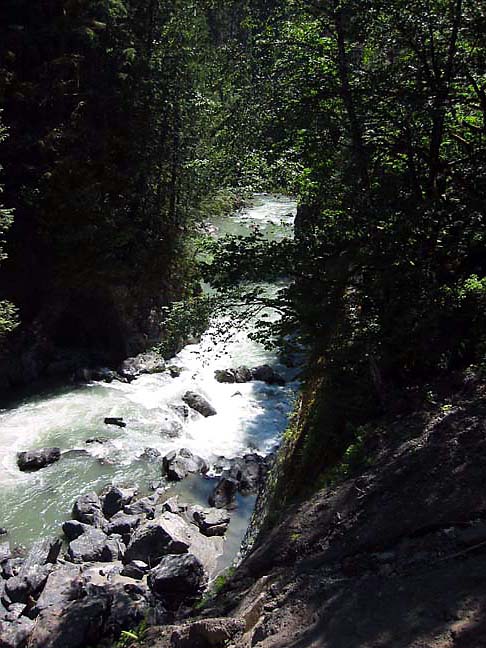 So we contented ourselves with views of the wild river...

...and headed back.
---
Home | Send email to Matt Robertson | Last updated: August 28, 2004