June, 2004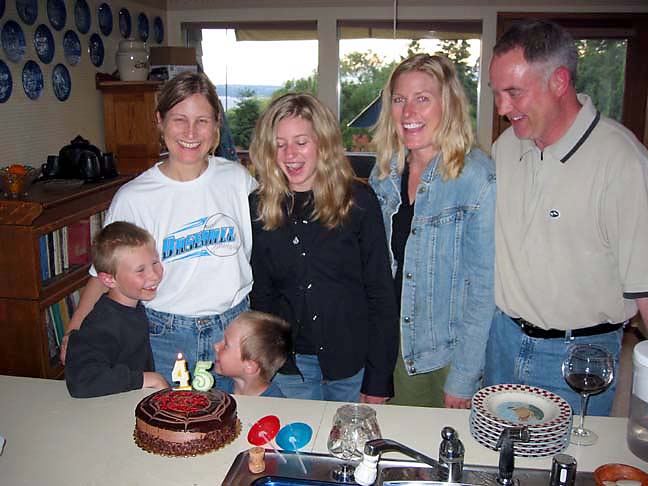 Maren turned 45!

Bryden likes to help bestamor out in the kitchen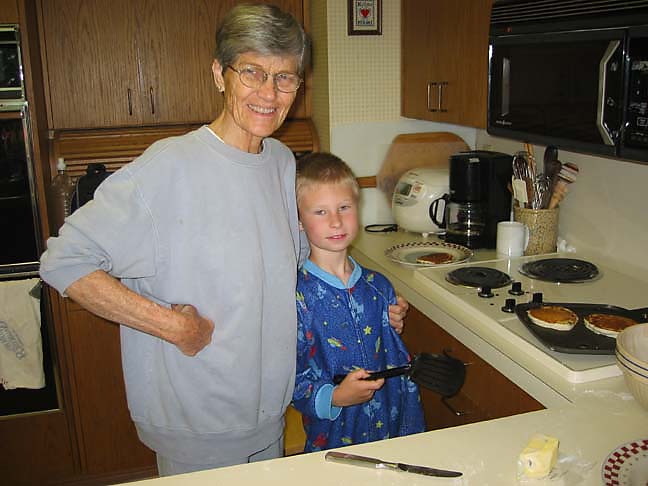 This morning we made pancakes

Gavin liked them, and still loves his cocoa in the morning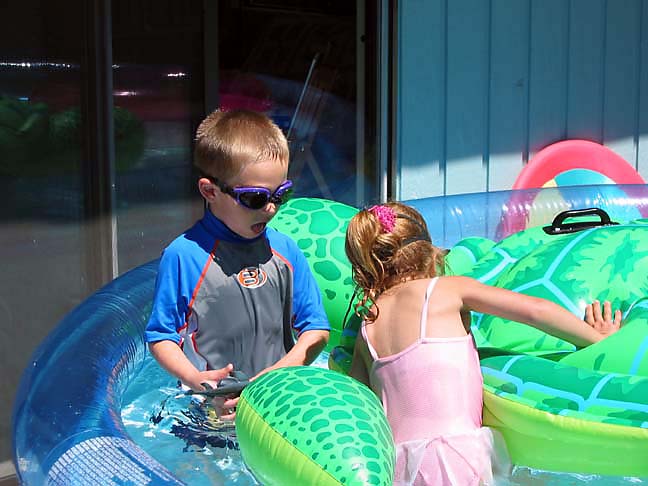 Gavin liked playing with Phoebe in her big backyard pool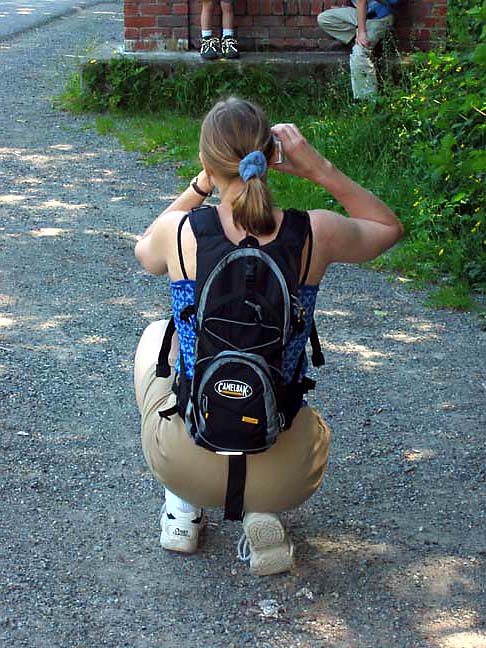 Hmmm - would you go for a hike with her?

We did - we went for hike on the Robe Canyon trail for Father's Day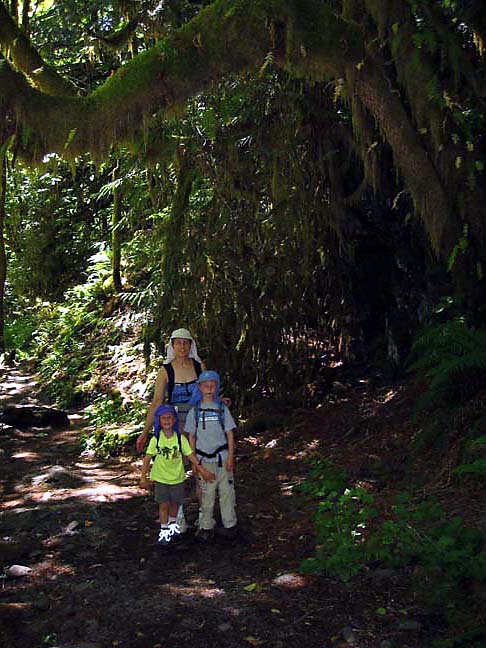 There was some deep dark forest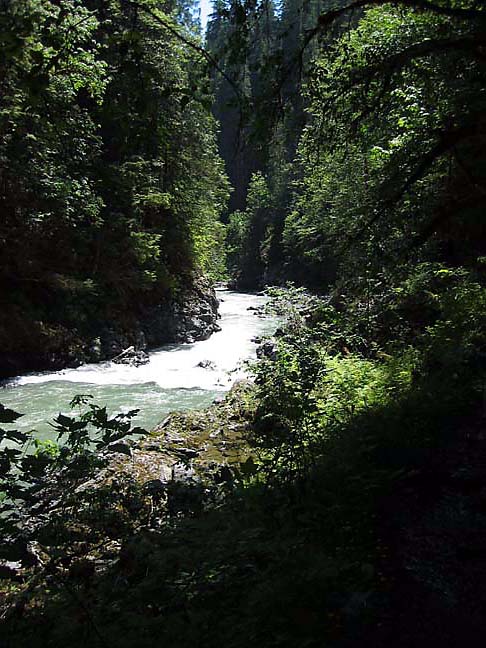 And rushing white water through the canyon the Stillaguamish River has carved

There were some boulders to get around where the trail had washed out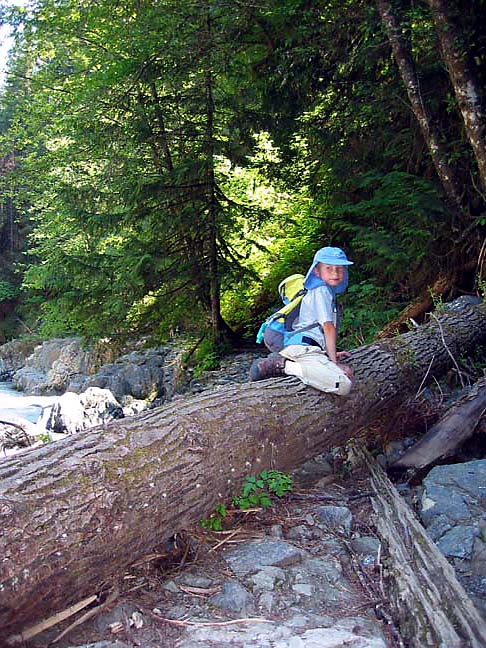 And fallen trees to climb over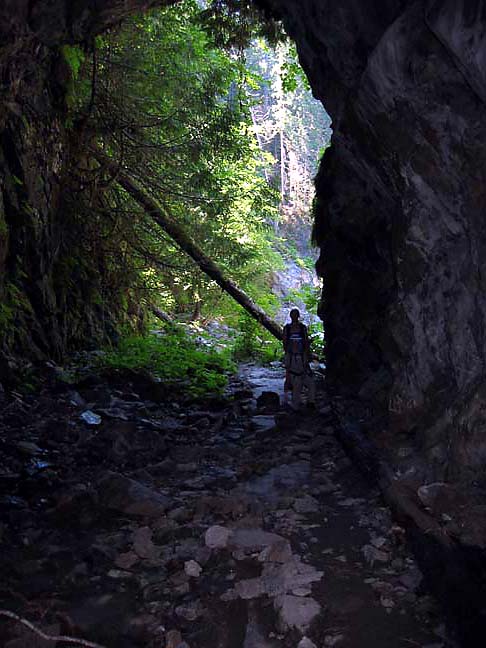 But we finally got to the old train tunnel!

A little further down the trail...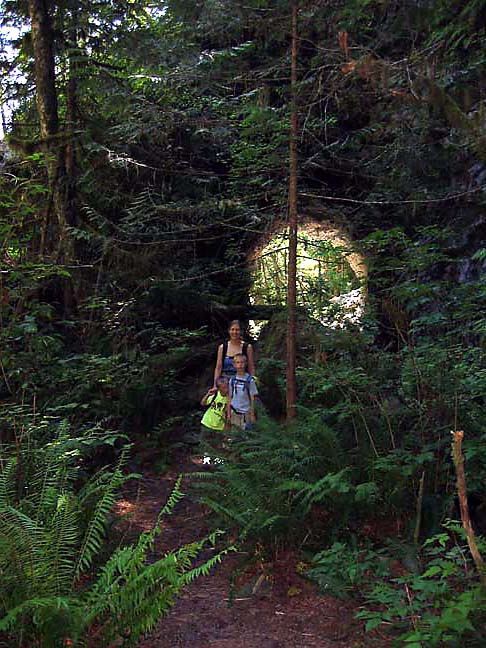 ...we came to the next train tunnel

We continued a little ways further, but the trail got too dicey for the boys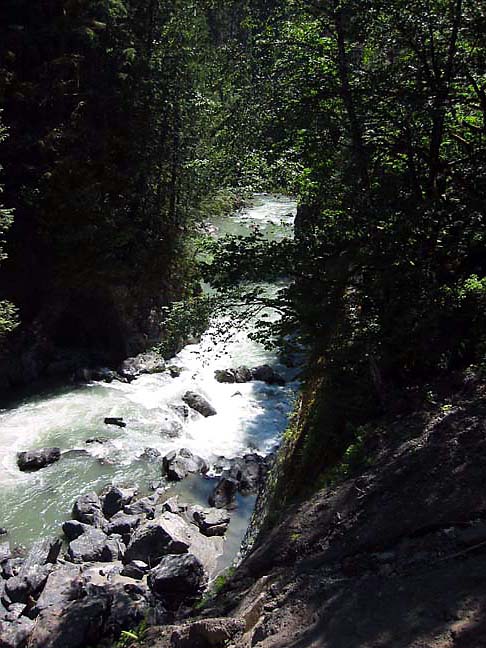 So we contented ourselves with views of the wild river...

...and headed back.
---
Last updated: August 28, 2004