April, 2004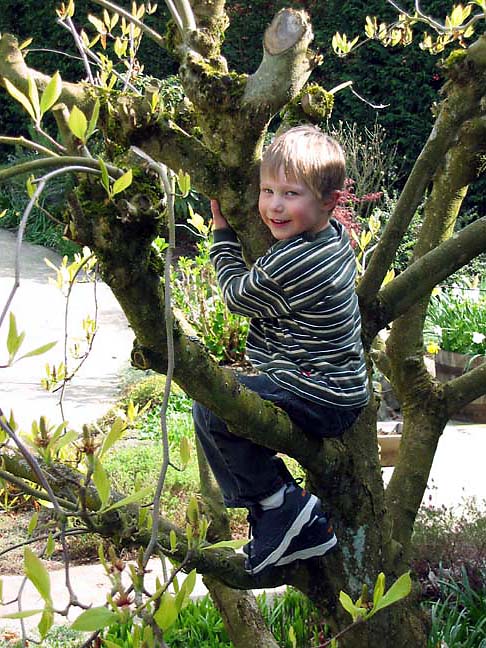 Gavin and one of his favorite pass times - climbing trees!

When Bryden plays baseball, he's serious. Very, very serious!

Bestamor and bestafar reading Bryden a bedtime story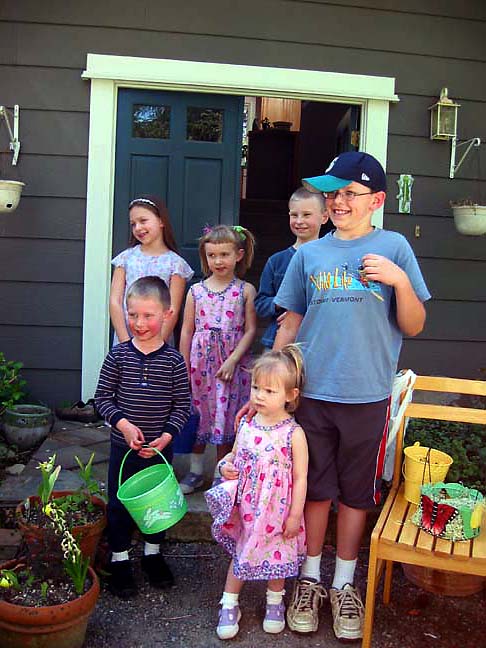 The motely crew assembled for the start of the annual Easter Egg hunt at Aunt Carla and Uncle Kurt's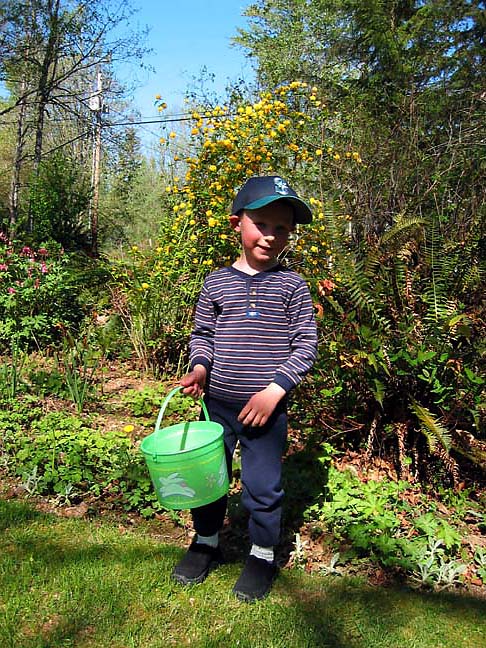 Gavin - big game Easter egg hunter!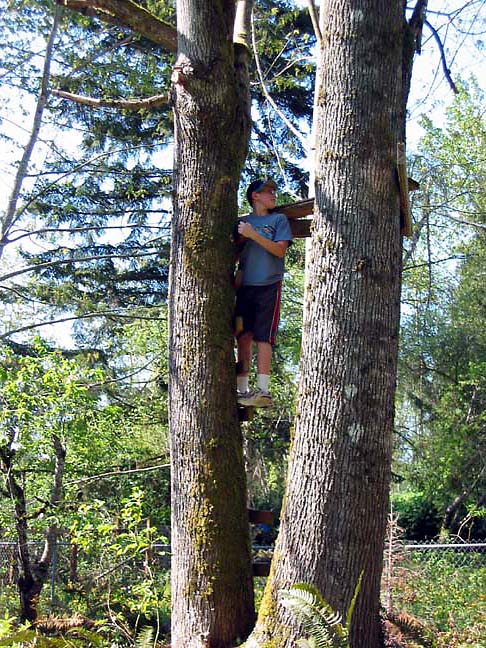 Some of Daycen's eggs were a bit tricky this year!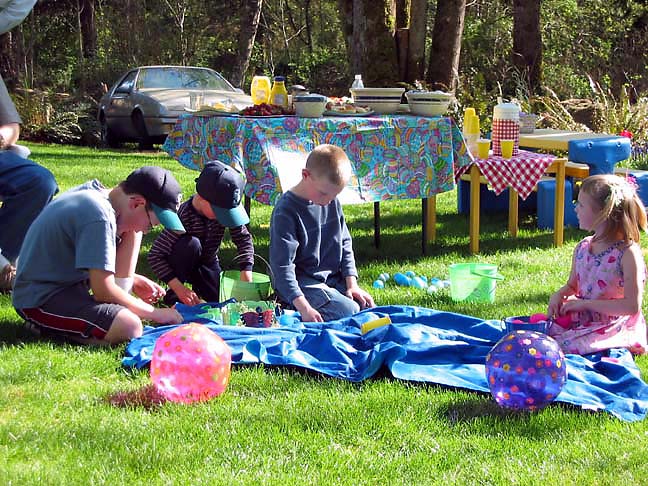 All the kids checking out the loot!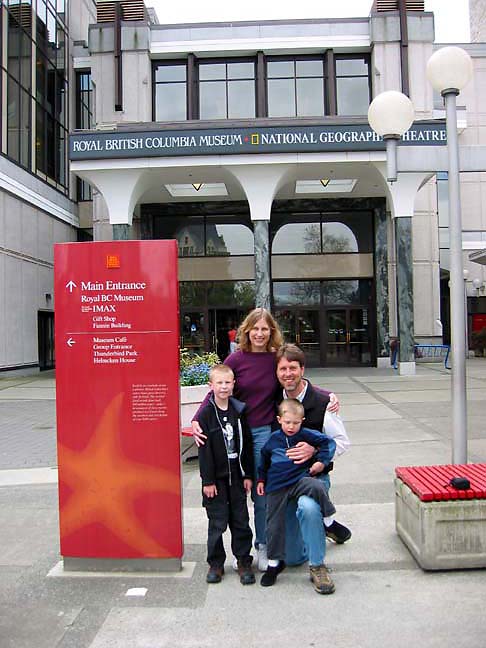 In April we did a trip up to Victoria. Here we all are in front of the the Royal Museum in Victoria - a fabulous place!

Gavin just hangin' around!

A Robertson family totem pole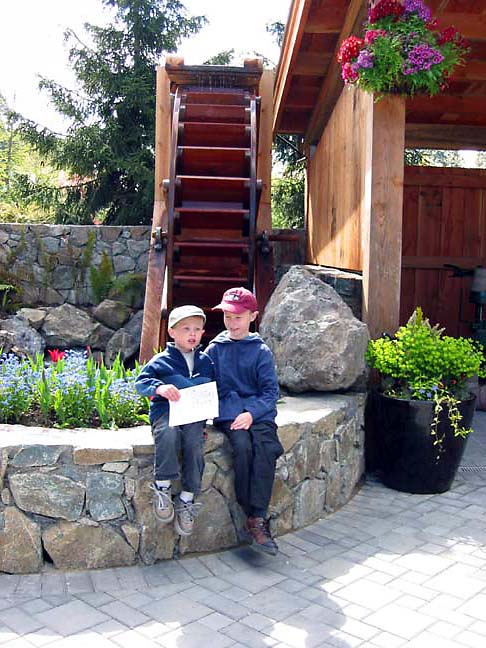 Bryden and Gavin at Butchart Gardens

The whole family at Butchart - and, yes, Gavin is just as bored as he looks!
---
Last updated: May 9, 2004