Mission Ridge
March, 2004
In March we did a skiing trip to Mission Ridge - we took along the boys' cousin Alex.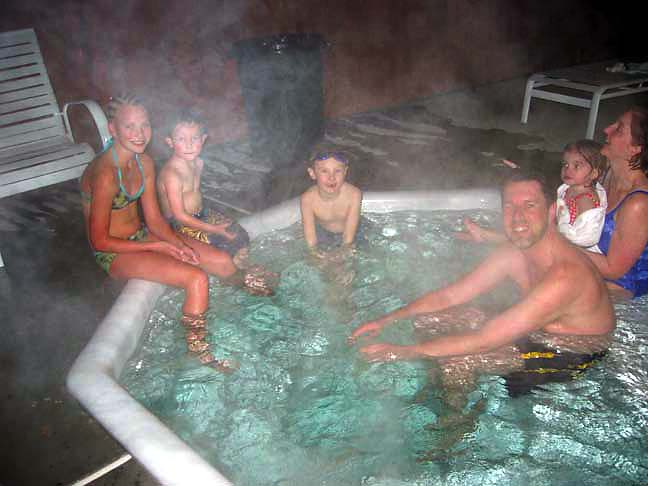 Ah - a hotel with a hot tub - cannibal stew! That's Alex, Gavin, Bryden and Matt, and our friends Caitlyn and Brenda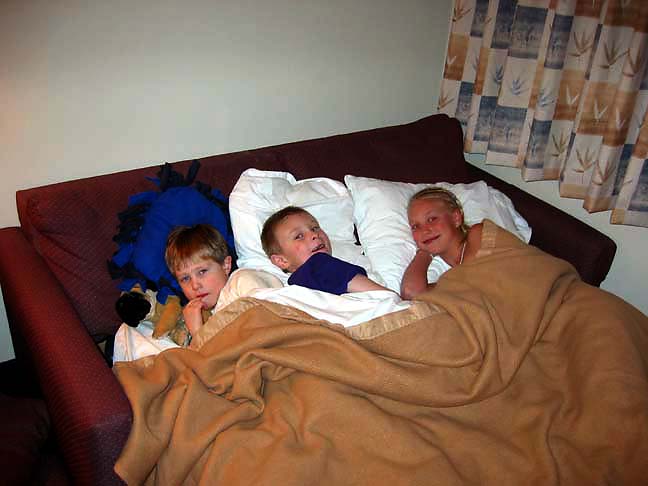 3 cousins, ready for bed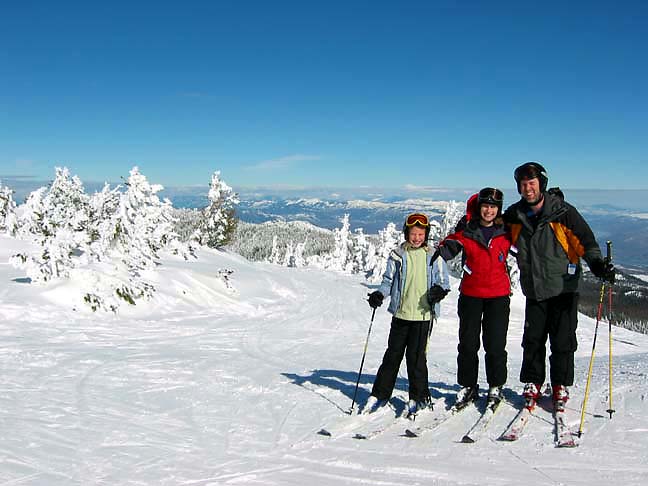 We had a gorgeous day - here's Alex, Maren and Matt on top of Windy Ridge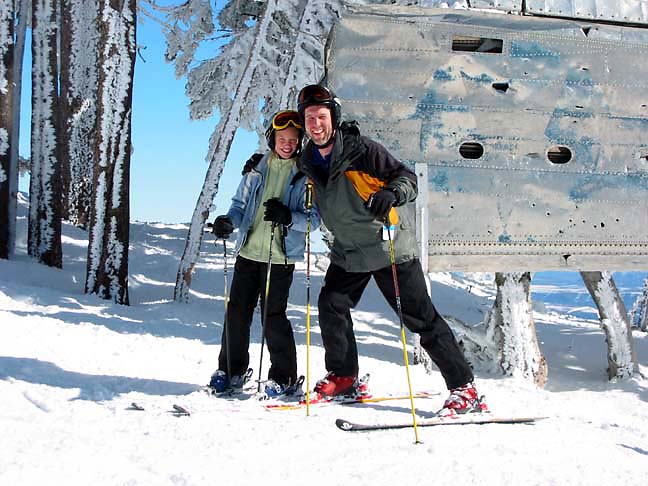 No trip to Mission Ridge is complete without touching the bomber wing (from a WWII bomber that crashed on the mountain). Uncle Matt and Alex pose in front of the remnants of the wing.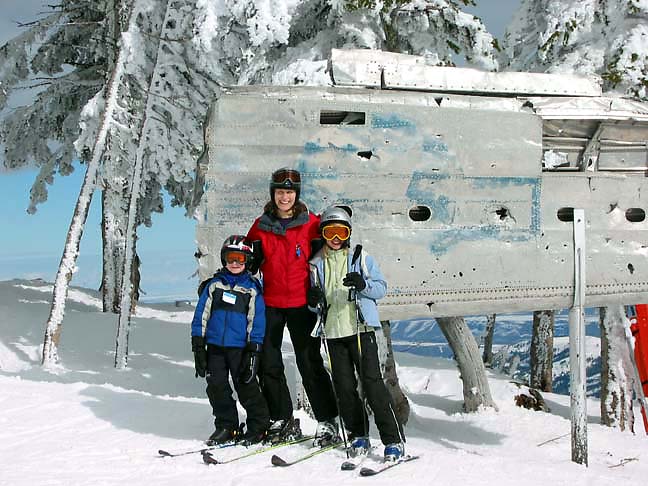 This was the first year Bryden got to touch the bomber wing. Here he is with mom and Alex.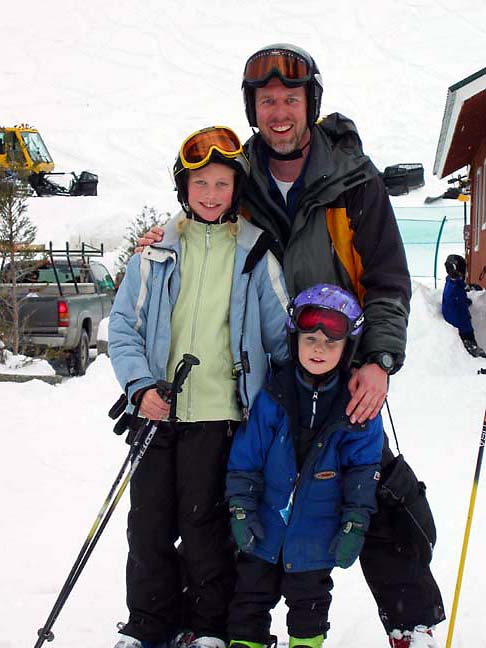 Alex, Matt and Gavin posing for the camera

Tired skiers after a hard day in the snow - Gavin, Alex, and our friend Caitlyn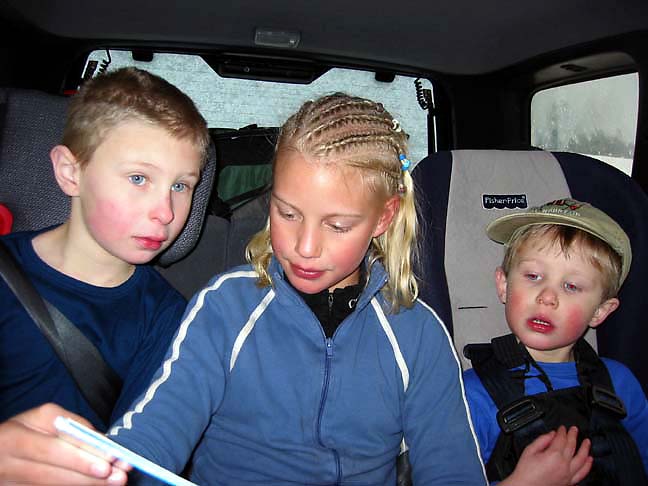 Bryden, Alex and Gavin in the back seat ready for the ride home. It didn't take too long for all three of them to be asleep!
---
Last updated: July 17, 2004