Cabin Creek
January, 2004
We did a trip out to Cabin Creek for a tromp around in the snow again this year. Bryden asked for, and got, an ice axe for Christmas this year, and he wanted to learn how to use it on this outing. We practiced with it quite a bit, and then he and his buddy Dario decided that instead of walking up the logging roads to our usual high spot and lunch break, they wanted to climb directly up the south side of the snow bump. I'm certainly not going to disagree with mountaineering inclinations, so up we went, 250 feet, through deep, and at times steep, snow to the very top! It was quite an accomplishment for the boys!

---


Here's Gavin getting his snowshoes on - he's becoming quite the winter outdoors adventurer too.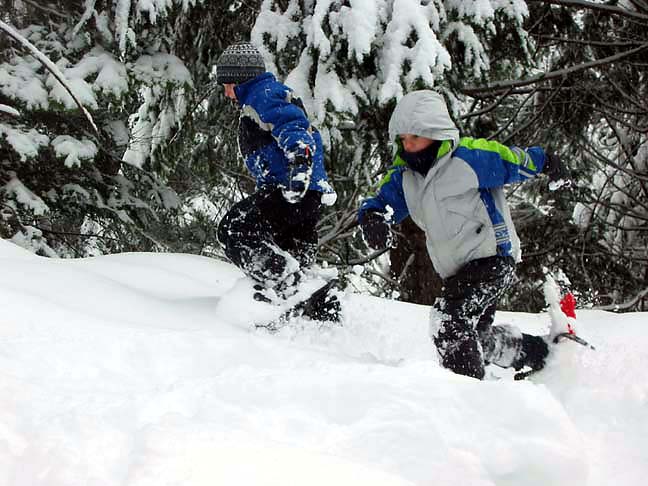 Bryden and Dario were too excited to walk around waiting for everyone to get ready to go - they had to run in their snowshoes!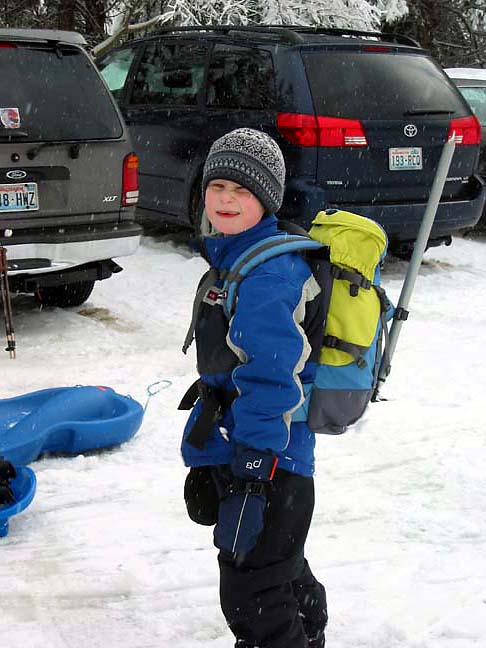 Here's Bryden, ready to go with his new ice axe securely lashed to the back of his pack.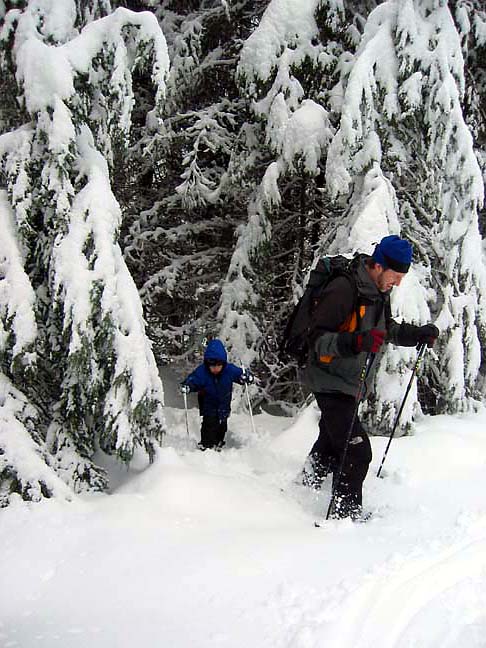 Gavin is snowshoeing great! Here he is, following in his daddy's footsteps!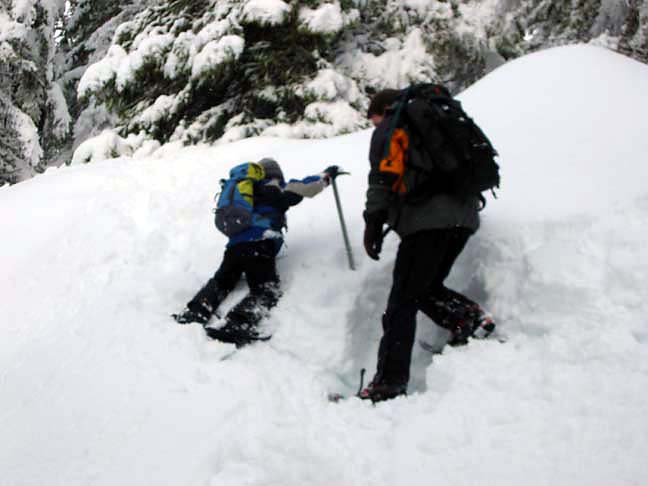 Sorry that it's a bit blurry, but here's Bryden and dad working on ice axe technique for ascending relatively steep snow.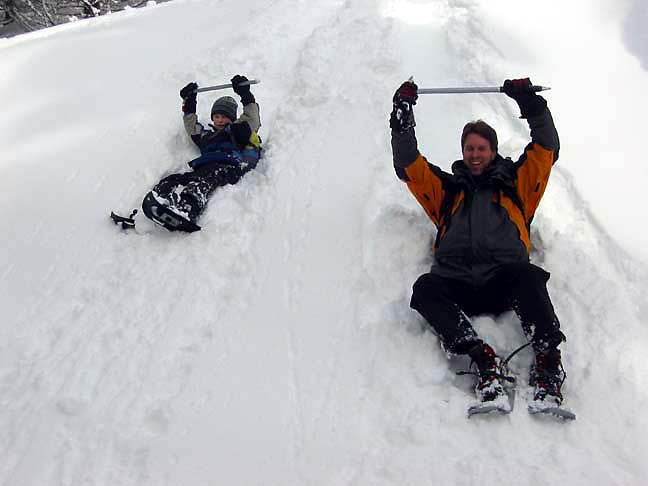 And good ice axe technique for a glissading descent!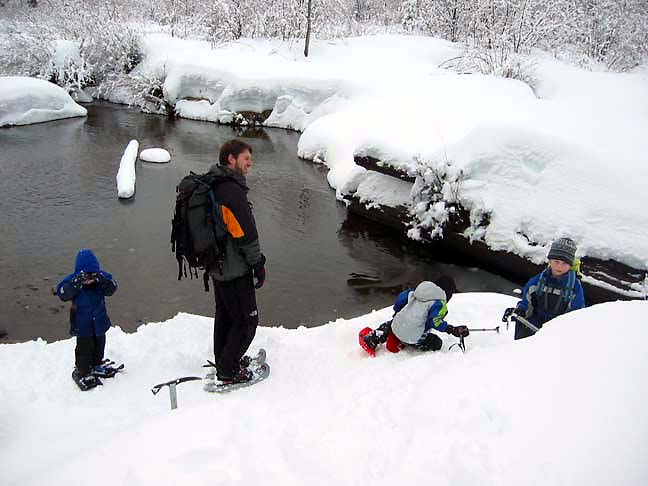 We stopped by the Yakima River to throw snowballs in the water, and at each other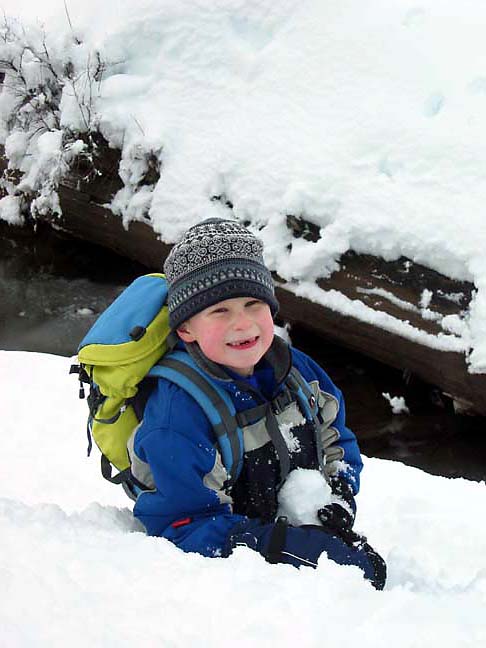 Bryden definitely likes to play in the snow!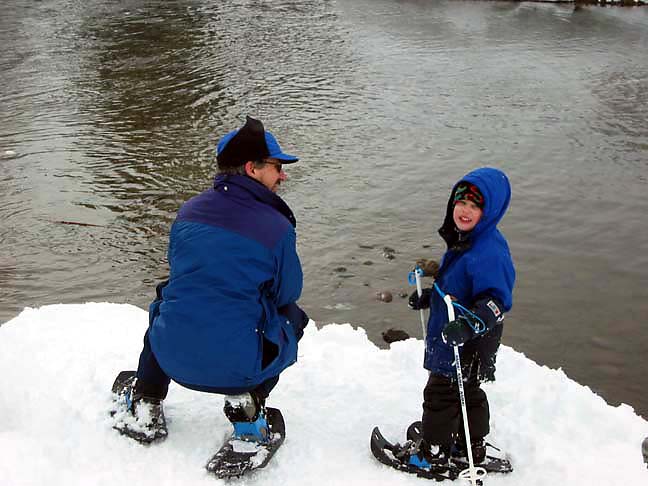 Gavin and Glenn on the snowy shores of the Yakima River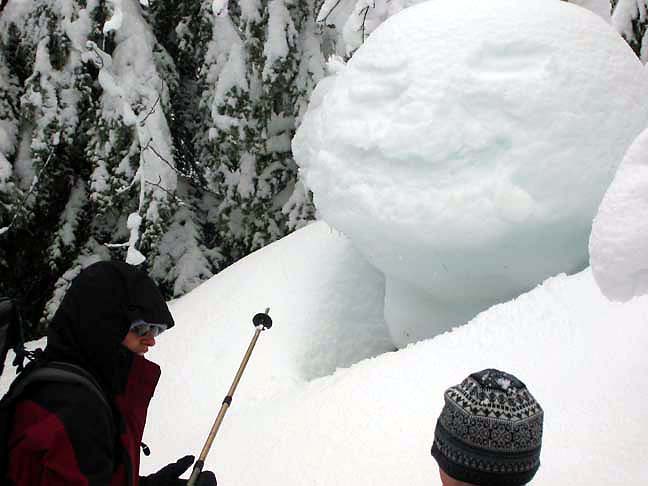 A strange snow beastie found alongside the trail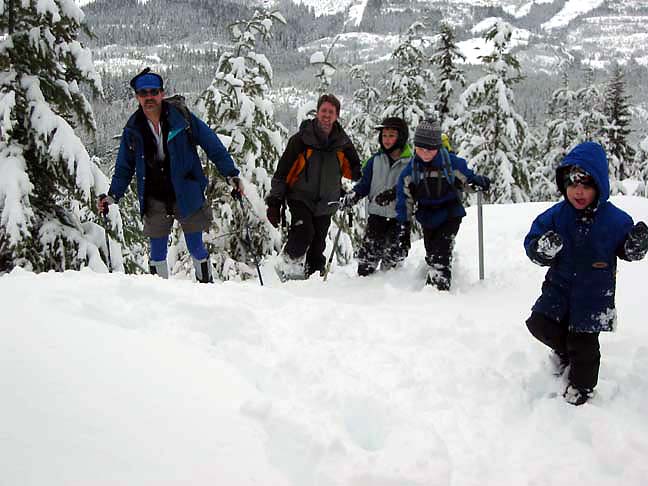 And the successful climbers, cresting the top of the hill!
---
Last updated: July 17, 2004