December, 2003
---

Bryden decided to have his 7th birthday party at our local climbing gym...
(There's a lot of chalk dust in the air, and the flash seems to have picked it up - sorry about the white spots on most of the pics!)

---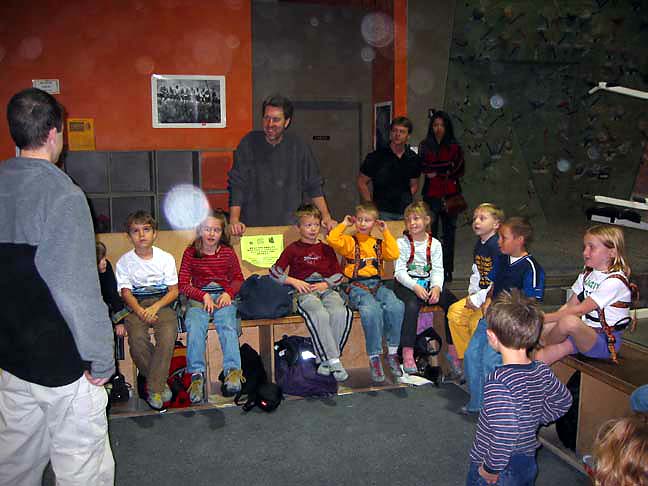 Bryden is being "all ears" as the safety rules are being explained to all the kids

House apes on the walls!

And more!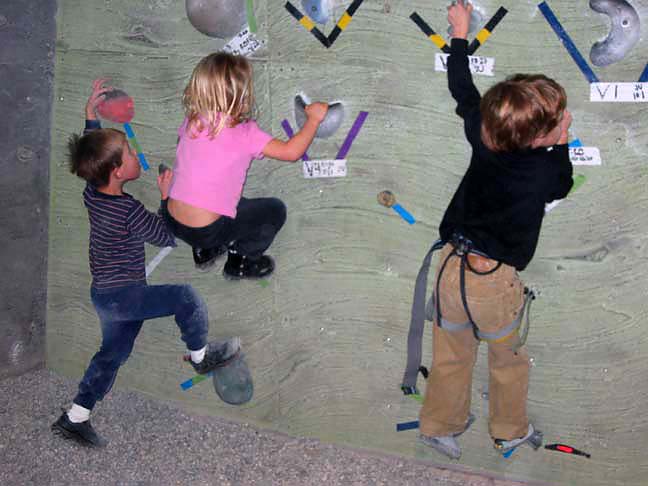 And yet more!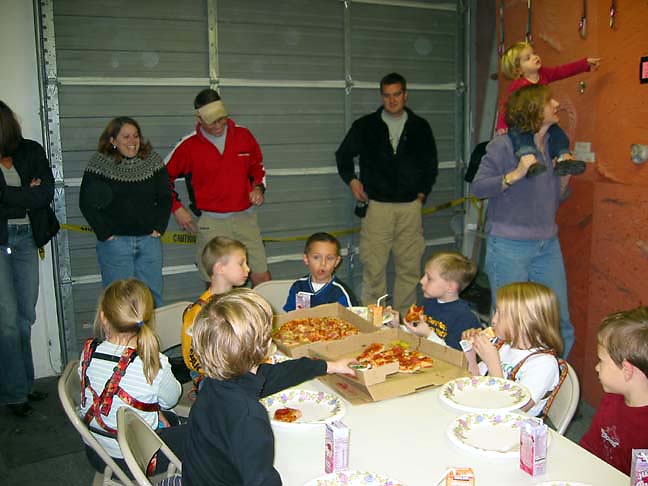 No party is complete without pizza...

and birthday cake... (that's Johnny Thunder for those not in the know)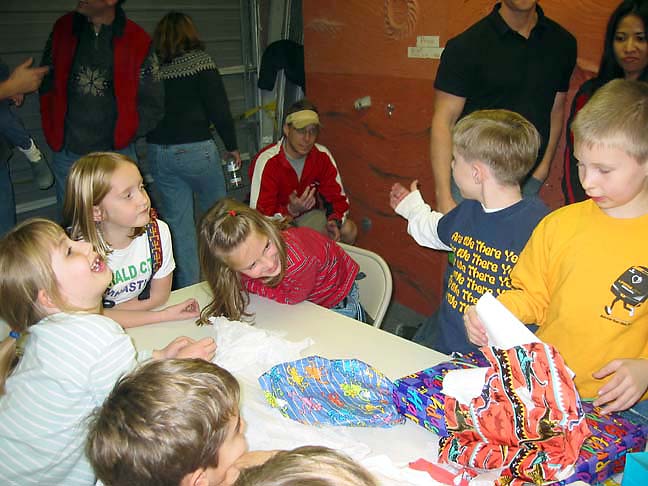 And, of course, presents!
---
Every year before Christmas we make a batch of lefse (Danish potato flat bread) for the holidays...
---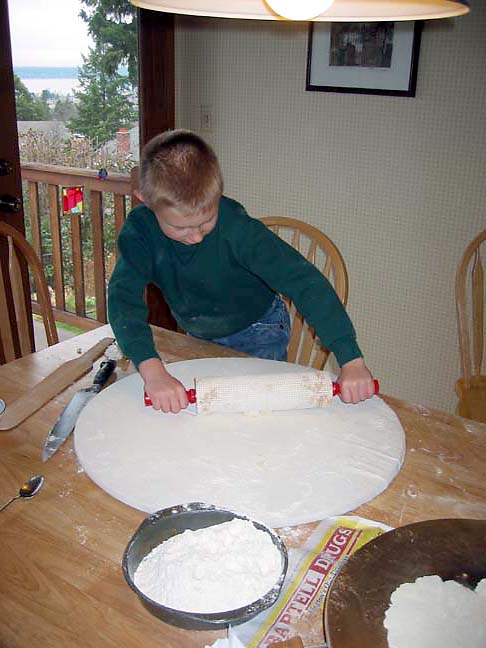 Bryden is becoming quite the expert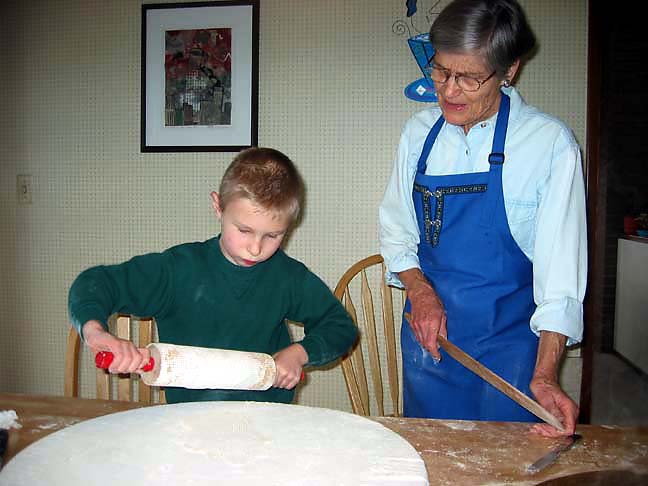 Bestamor still likes to supervise, though!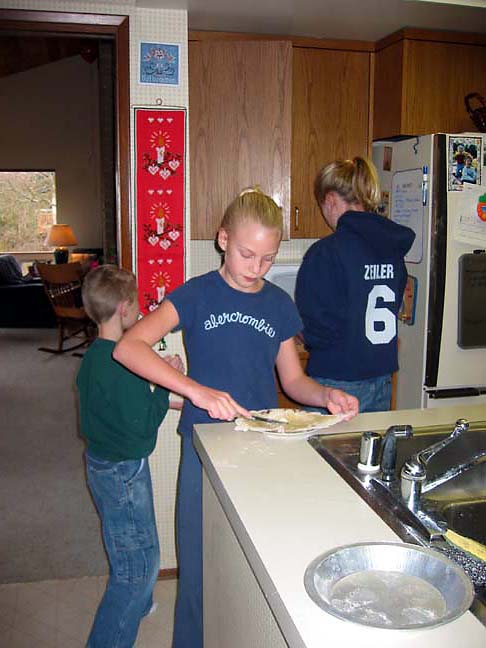 Alex and Brita came over to help, too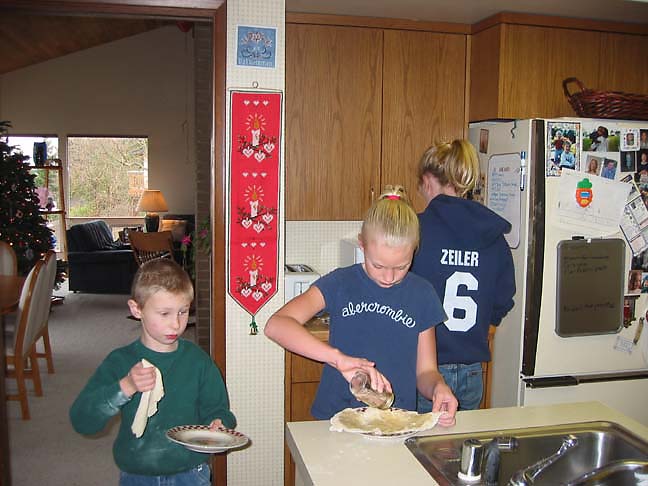 Good cooks must sample the goods!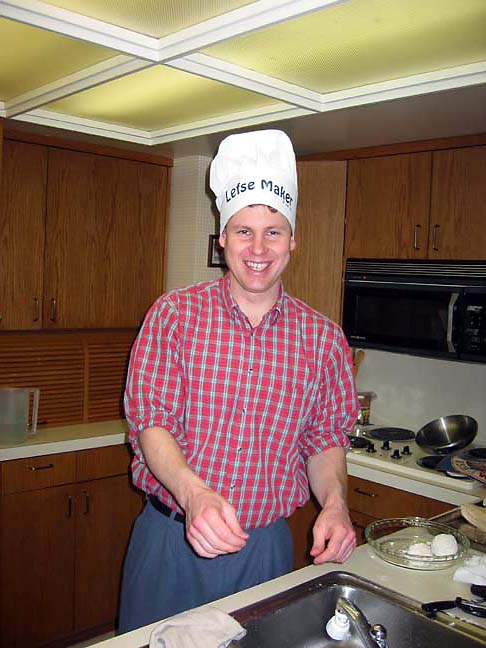 Cousin Mark joined us this year as well - doesn't he look stunning in the official lefse maker's hat!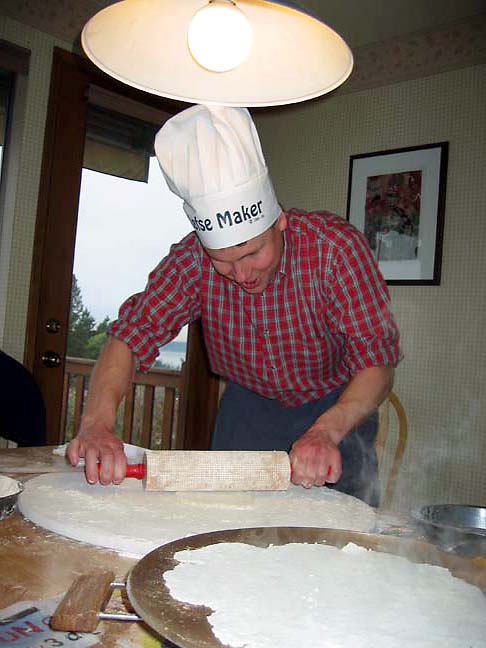 He's working so hard, there's a cloud of flour surrounding him!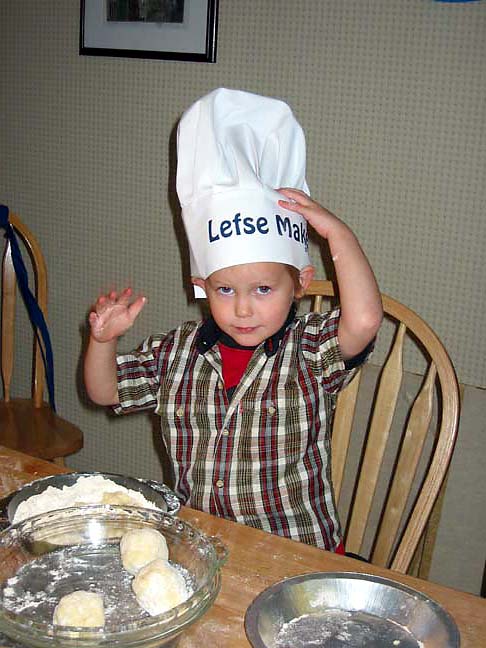 Hey - that hat almost fits Isaak, Mark's son!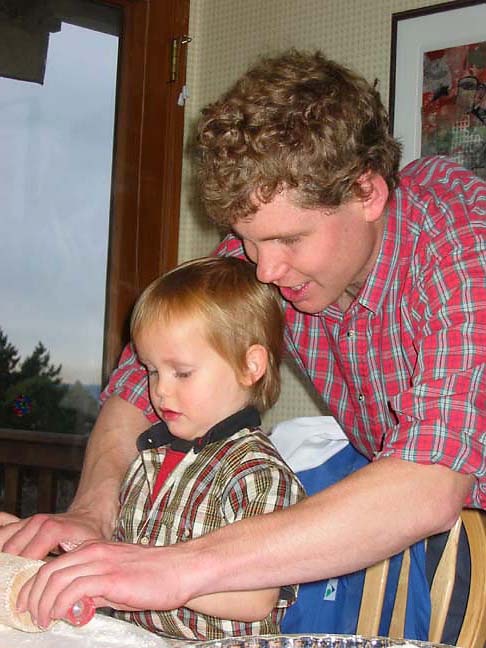 Mark helping Isaak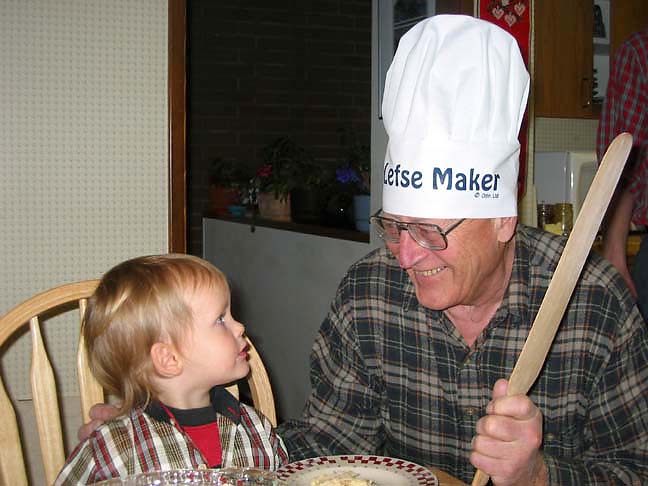 "That hat looks good on you, bestafar!"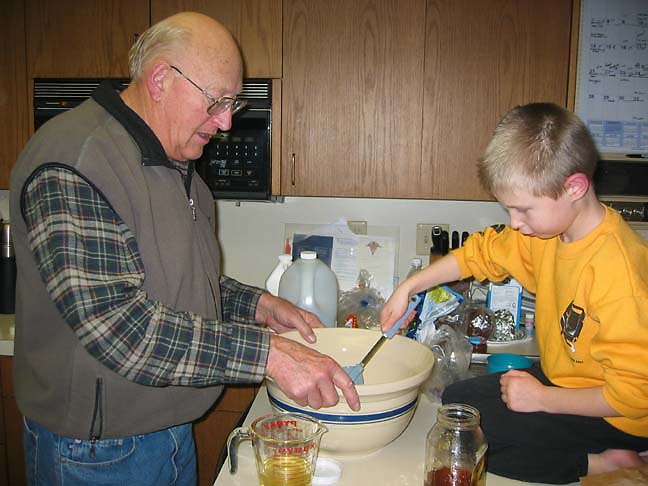 Bryden and bestafar mixed up a batch of granola, too
---
Christmas morning means a family breakfast with aeblskiver (Danish round pancakes)
---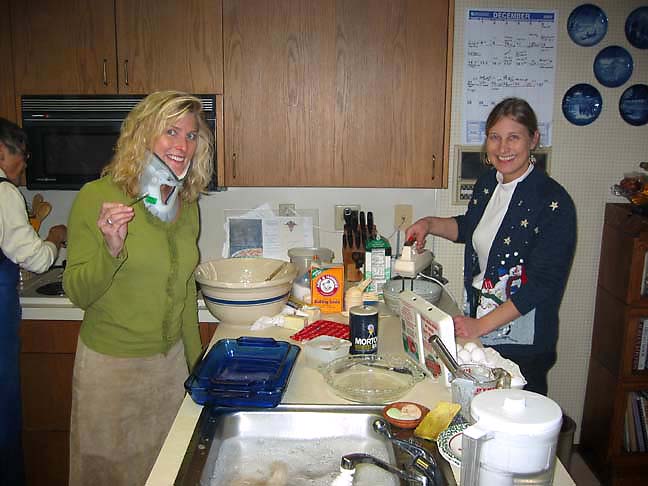 Gaerda and Maren making the aeblskiver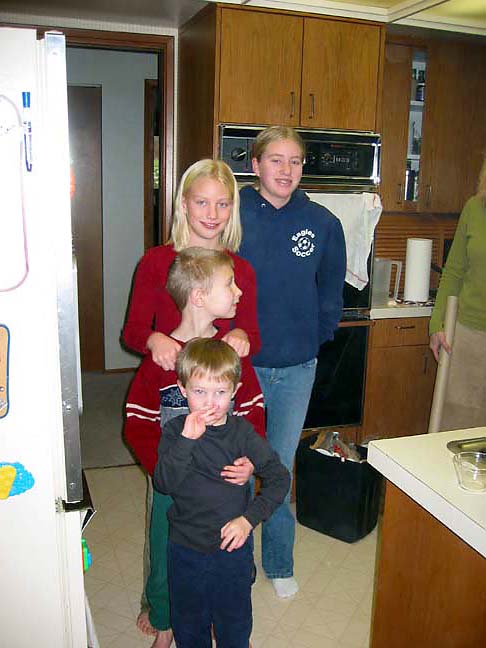 Cousins at Christmas

Three generations, 'tho Brita is busy at the stove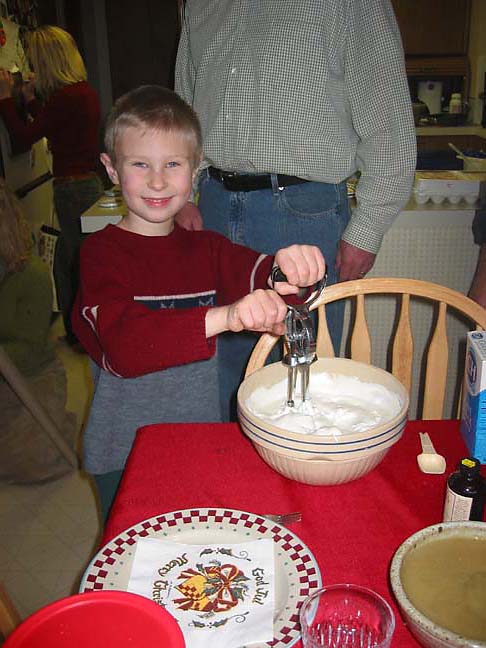 Bryden helps whip the cream for the aeblskiver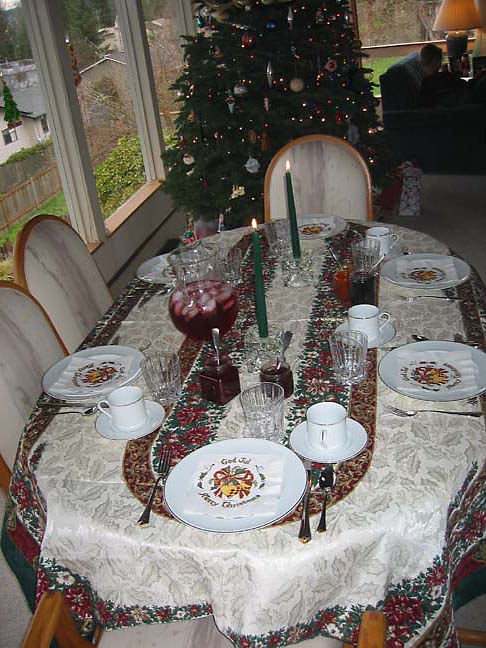 The holiday table is set!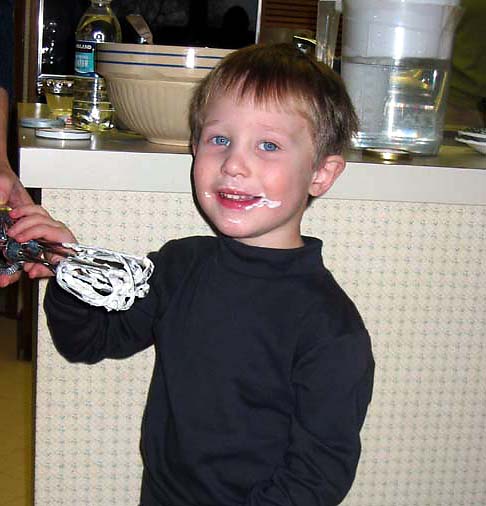 Licking the beater - a time honored tradition!
---
Last updated: Febrary 10, 2004