November, 2003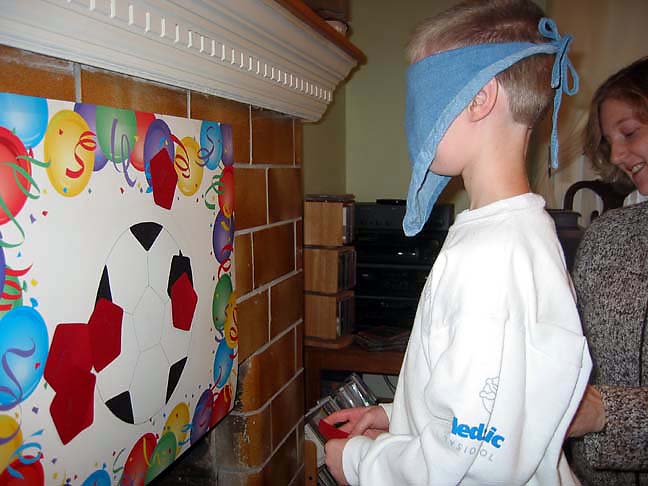 Bryden playing "Pin the pentagon on the soccer ball" at a friend's birthday party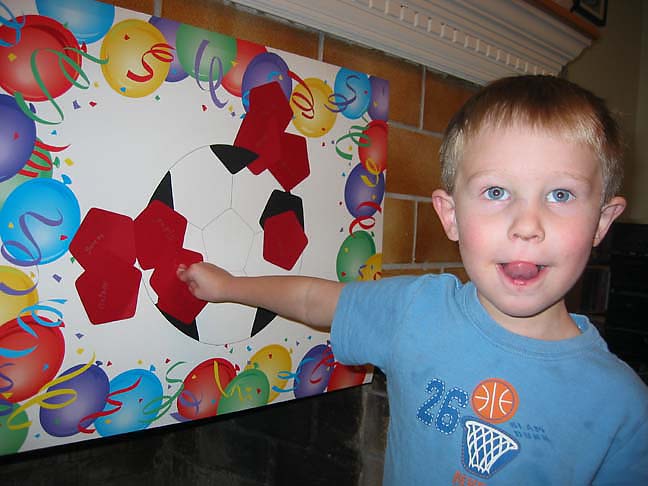 Gavin wanted to play, too!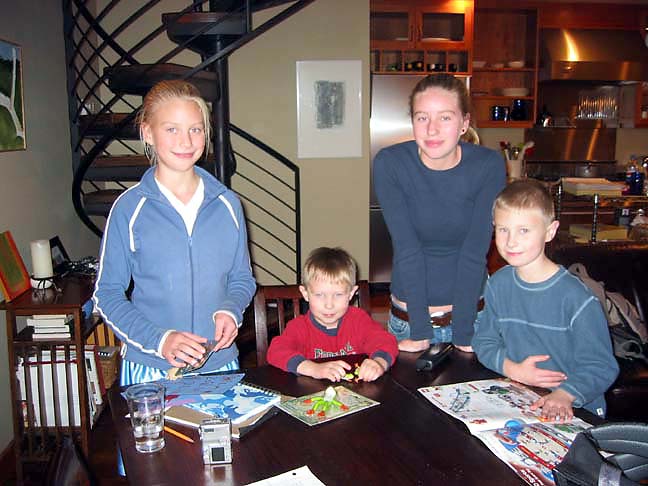 Alex, Gavin, Brita and Bryden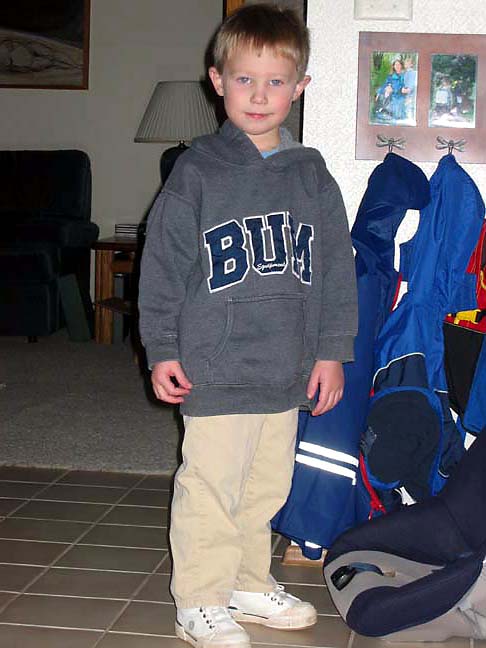 Gavin, looking very grown up for 3 1/2

Bryden and Lauren created a very long art project!
---
Time for the annual Gingerbread House party!
---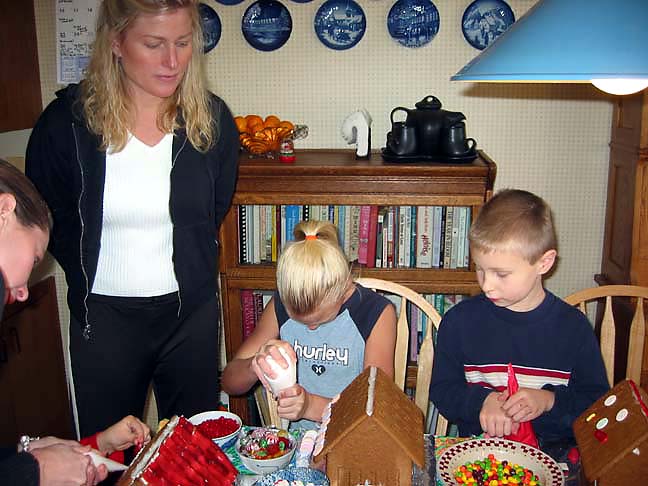 Alex and Bryden getting started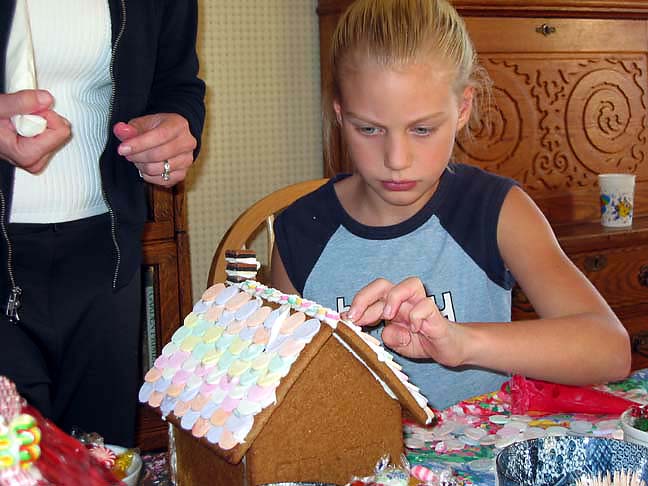 Alex gets serious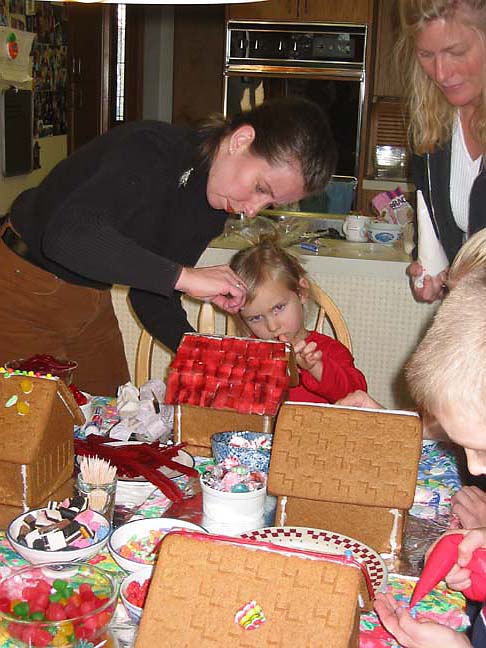 Antoinette and Eleanor trying a new roof design this year

Eleanor approves!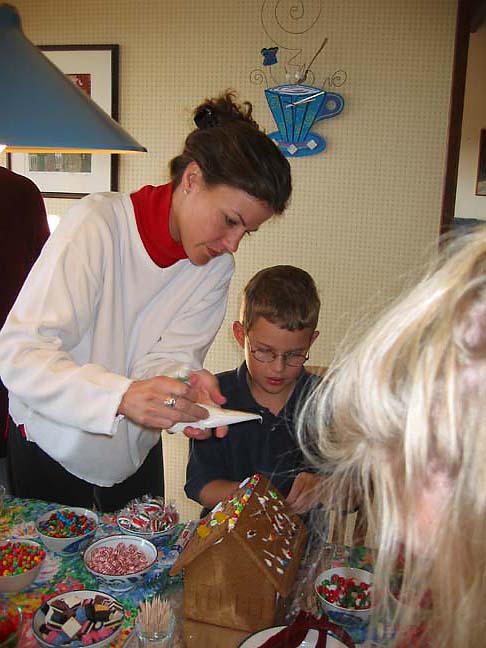 Sherry still helps Kieran just a bit...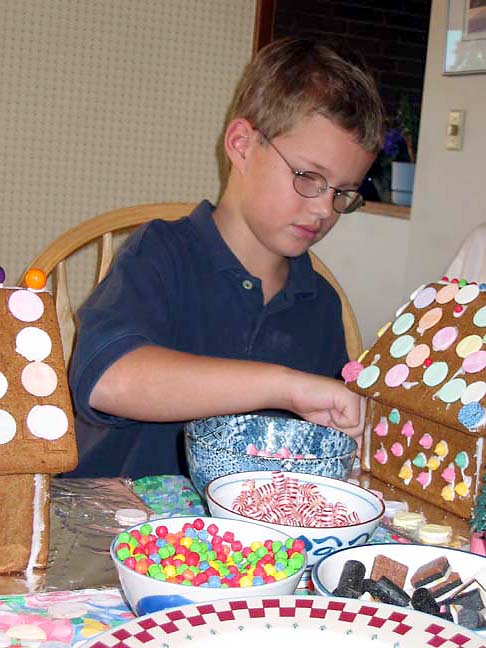 ...but he does most of the work himself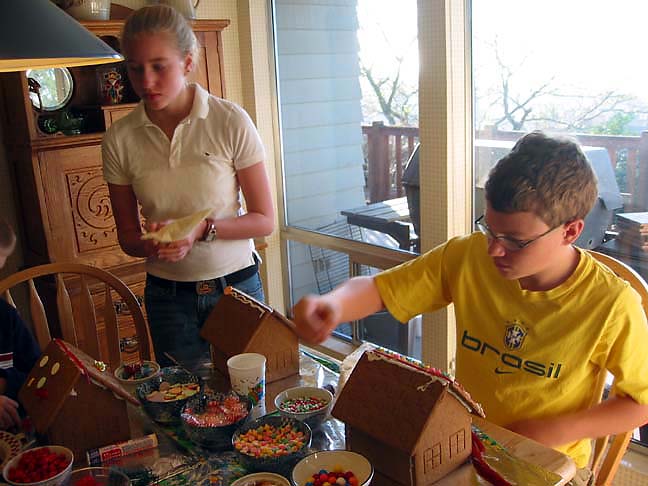 Brita and Nate are old enough to do their own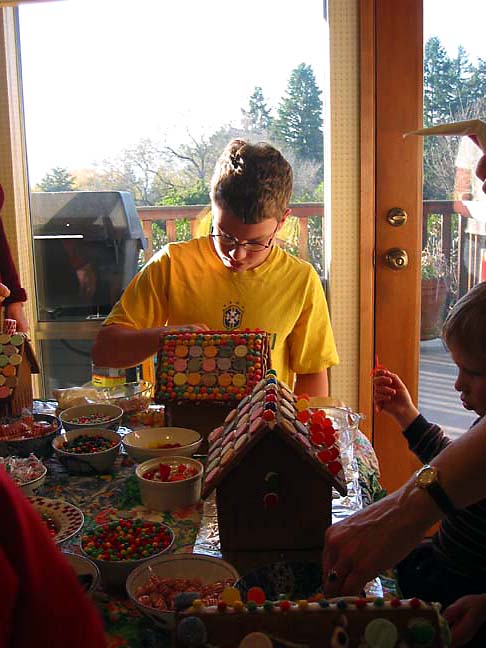 Nate's working hard...

Hey, Nate!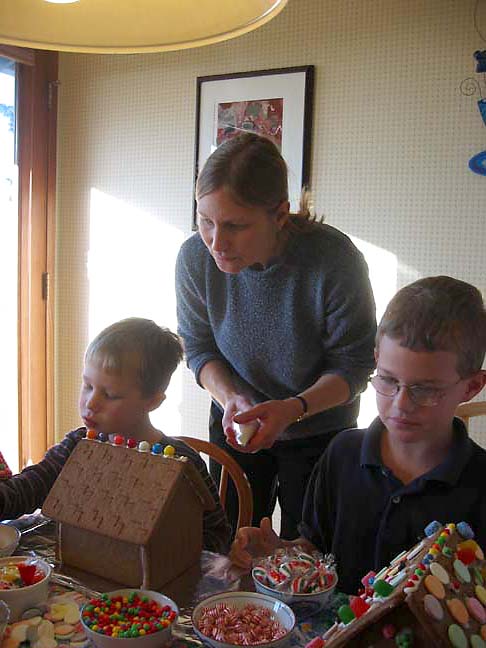 This year Gavin got his first house to decorate (mom helped)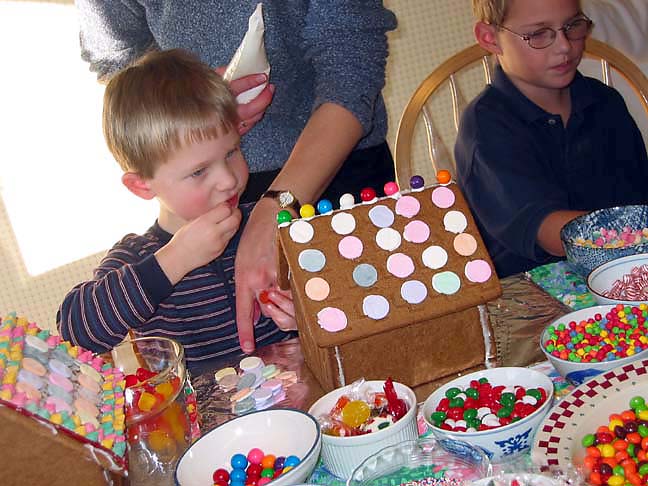 "One for my mouth, and one for my house!"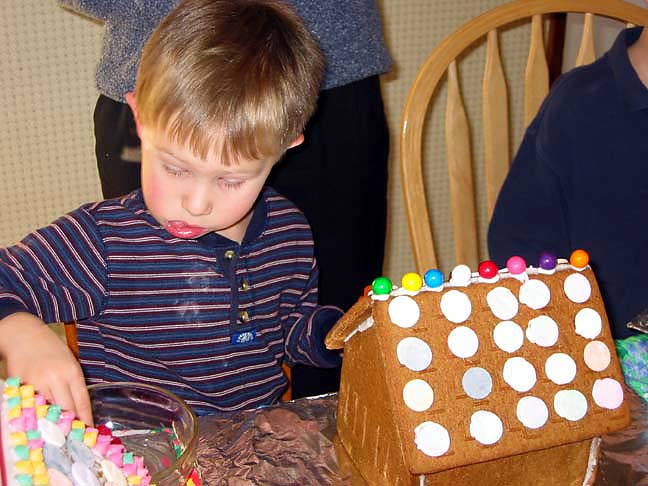 Is the tongue helping us concentrate, or is it just licking the sugar off of our lips?

Look what I made!
---
And here are some of the final results:
---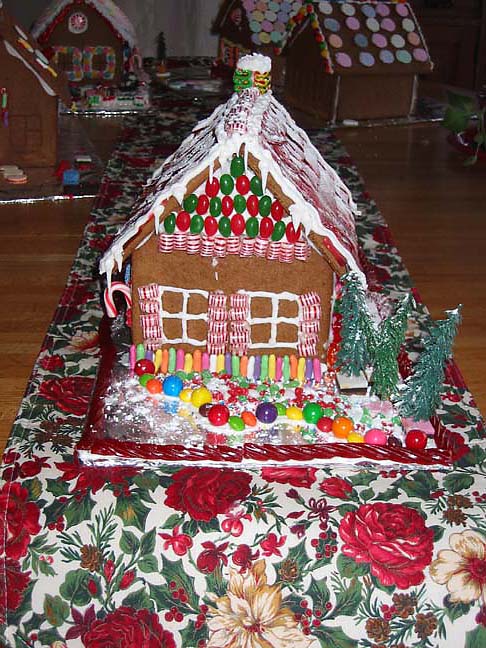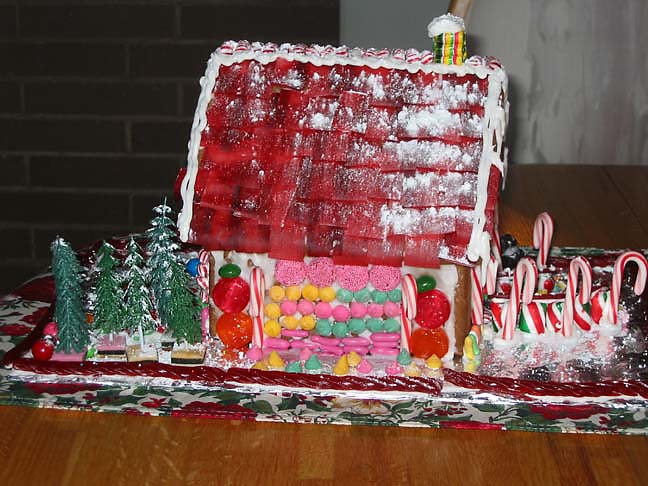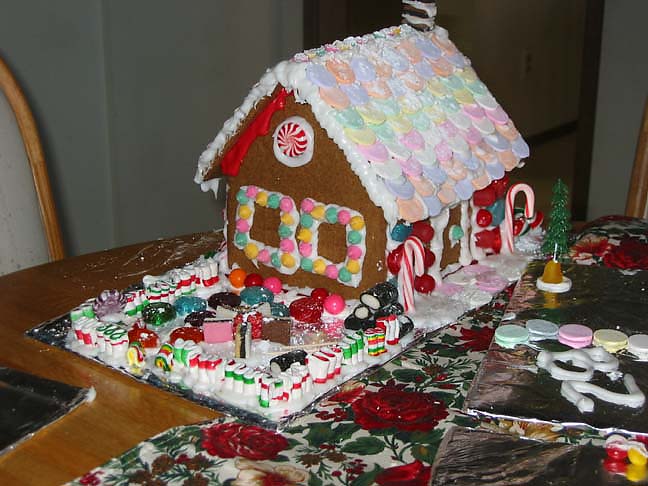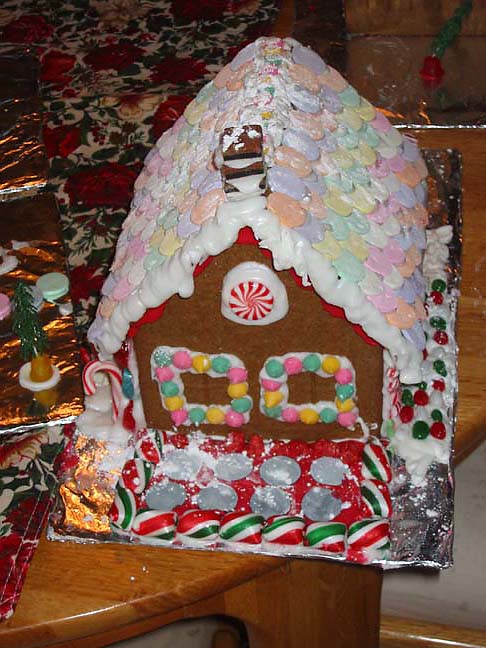 ---
Last updated: Febrary 9, 2004