October, 2003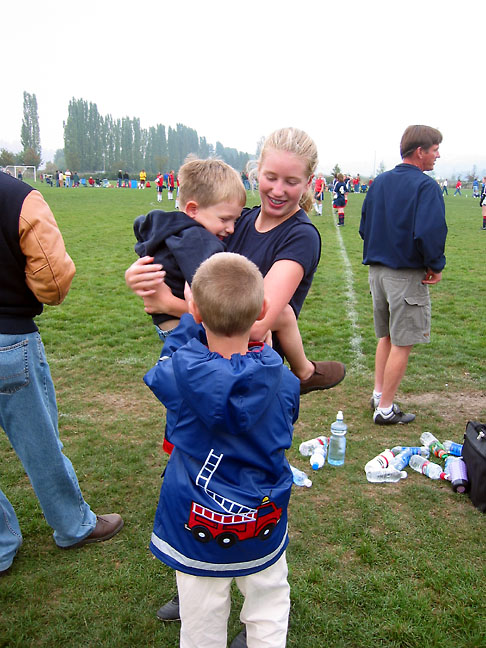 We love our cousin Brita!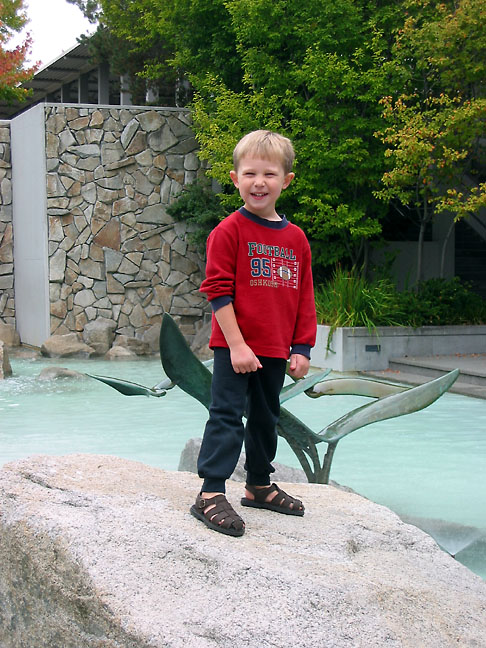 Hey! There's seagulls on these rocks!

This bronze whale sculpture at the Seattle Center is great fun to climb on
---
We got a bunch of families together so the kids could learn how to make bread
---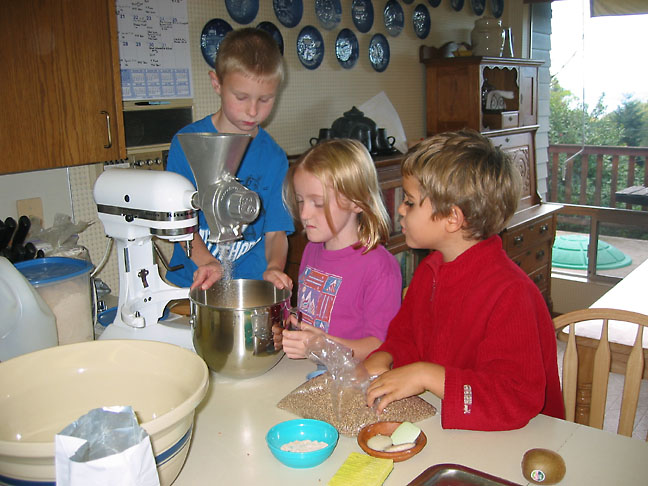 First, you grind the wheat to make the flour...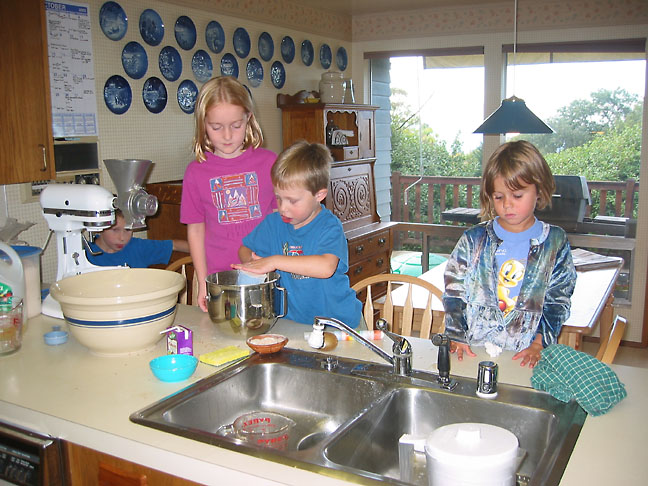 Then you measure the flour...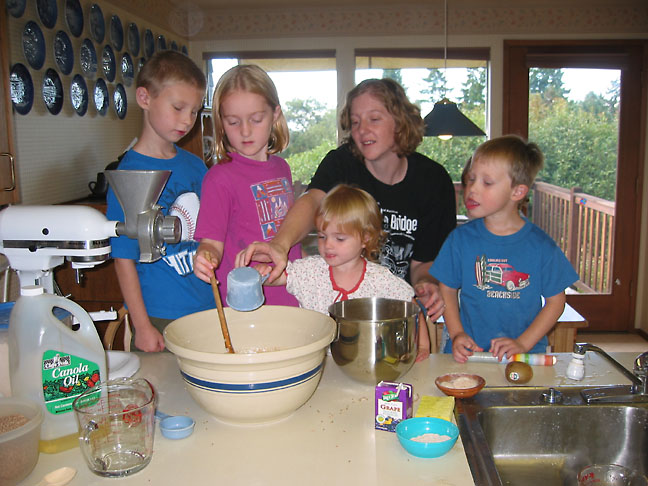 And put it in the big bowl...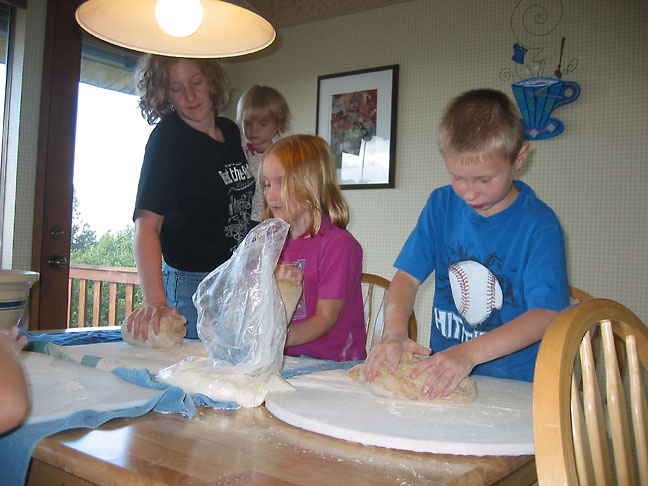 Last, you knead the dough...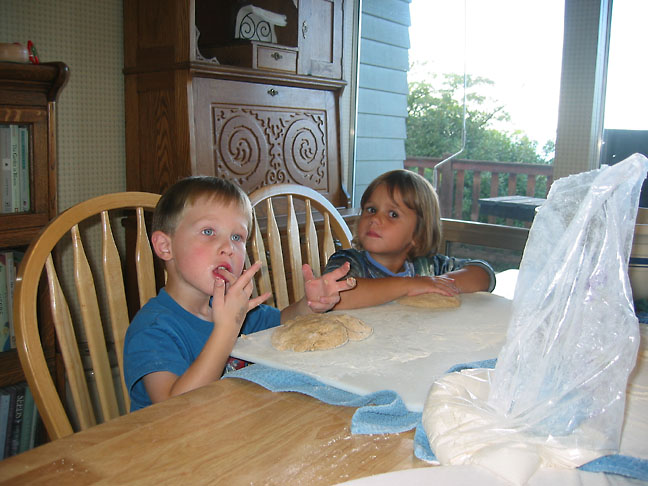 And maybe eat a little bit before baking it!
---
Matt, Maren and Bryden flew back to Minnesota to visit some relatives...
---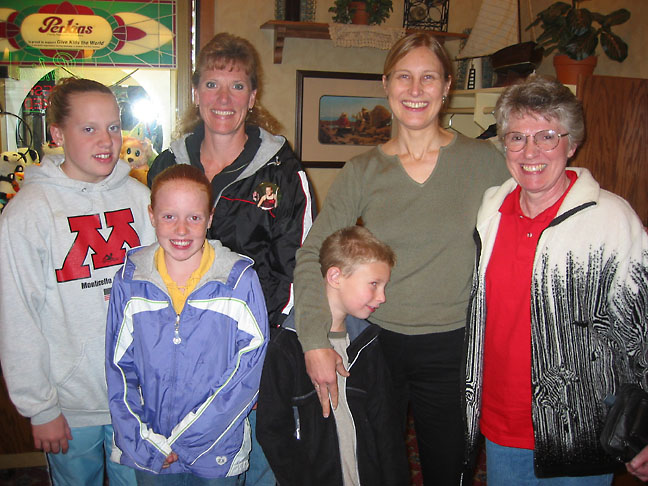 We had lunch with cousin Karen, her daughter Nancy and Nancy's daughters Kayla and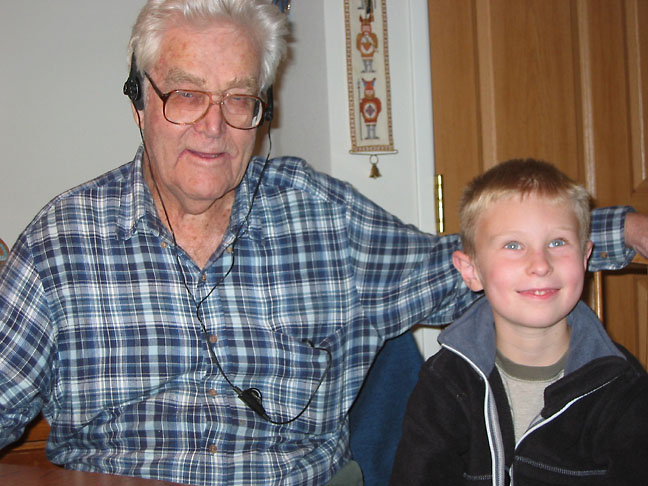 Bryden got to spend some time with his great grandpa Alvin

And we got to meet our newest cousin, Oskar!
---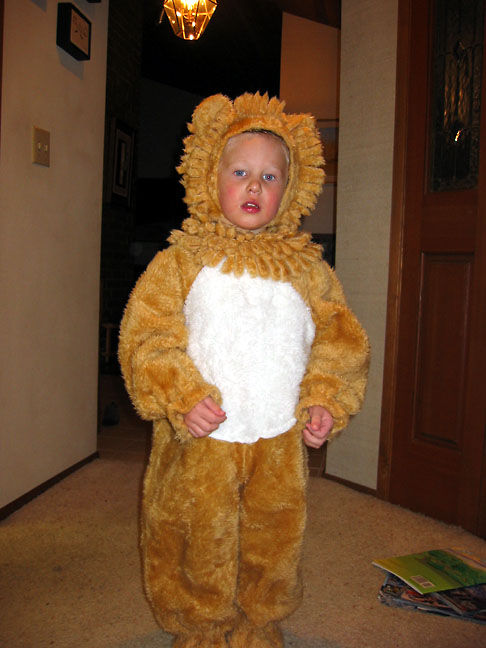 Halloween was fun this year - Gavin was a lion...

...and Bryden was the ghost with one black eye (Do you know that joke? Ask Bryden next time you see him!)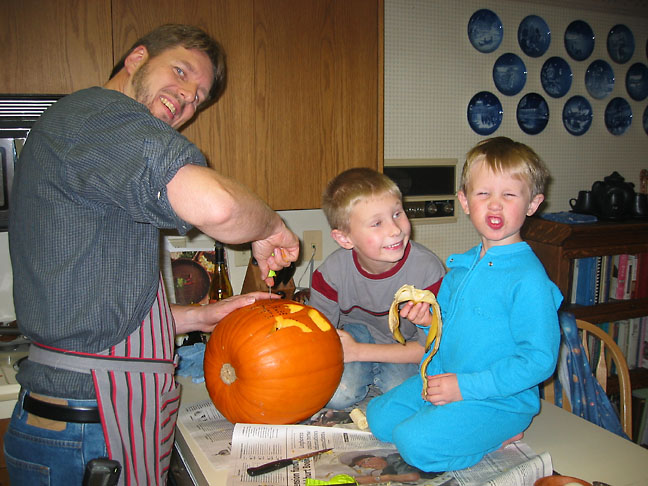 Dad helped us carve our jack-o-lanterns. Gavin was showing us what he wanted his pumpkin's face to look like!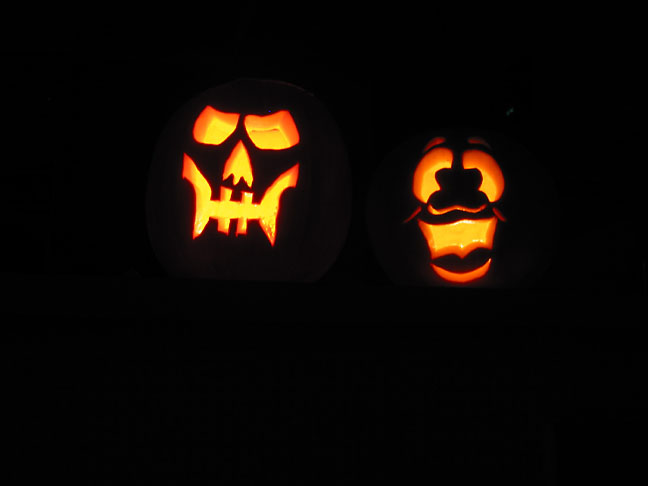 We ended up with one scary one, and one silly one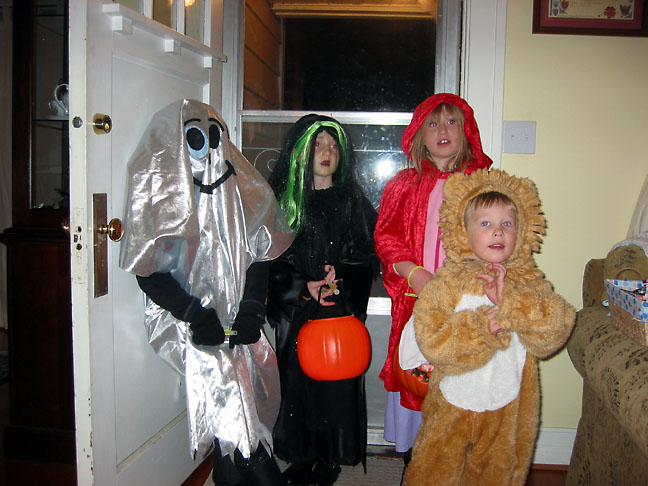 Here's the crew ready to go out trick or treating!
---
Last updated: January 22, 2004