September, 2003

First day of school! Gavin's still in preschool, but this was Bryden's first day of first grade at Community School!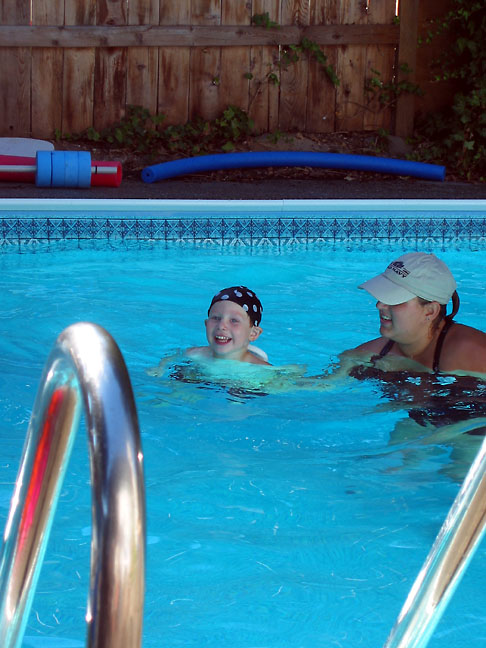 Gavin is really liking his swimming lessons!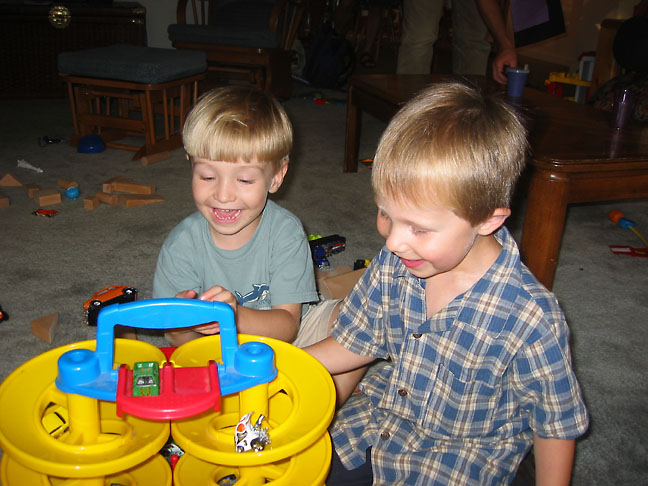 Playing with friends is fun, too - Gavin playing with Ian
---
We went to the Puyallup Fair again this year, and rode on lots of rides!
---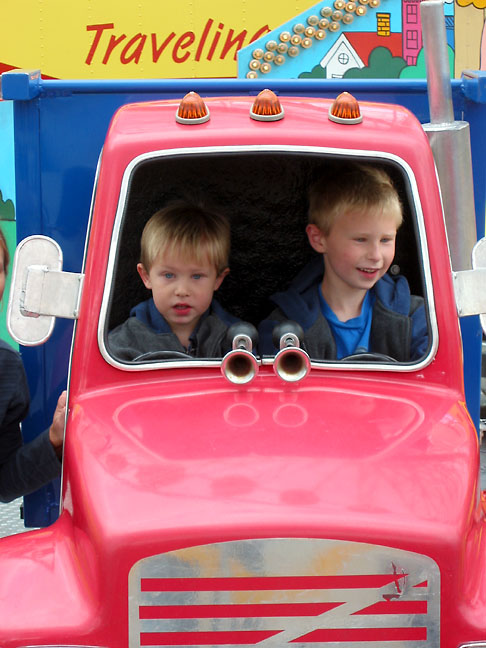 Gavin and Bryden on a truck ride

Mom and Bryden rode the balloon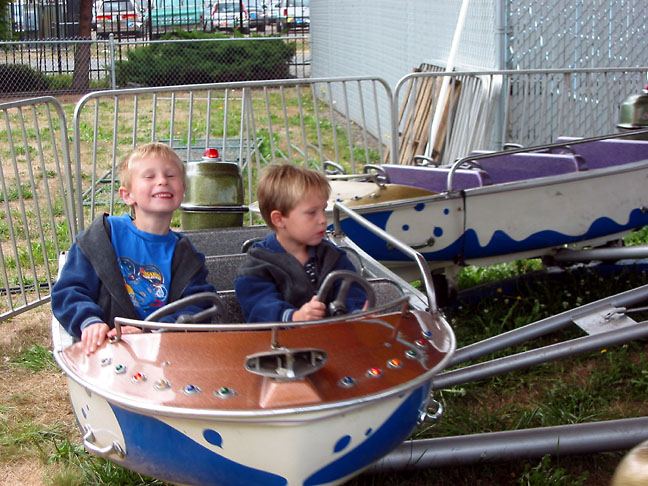 Gavin got to steer the boat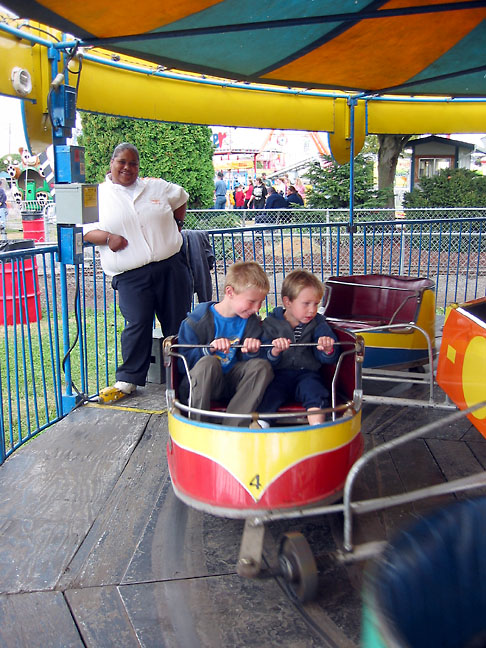 Bryden loved them, but Gavin was a little scared on the whip cars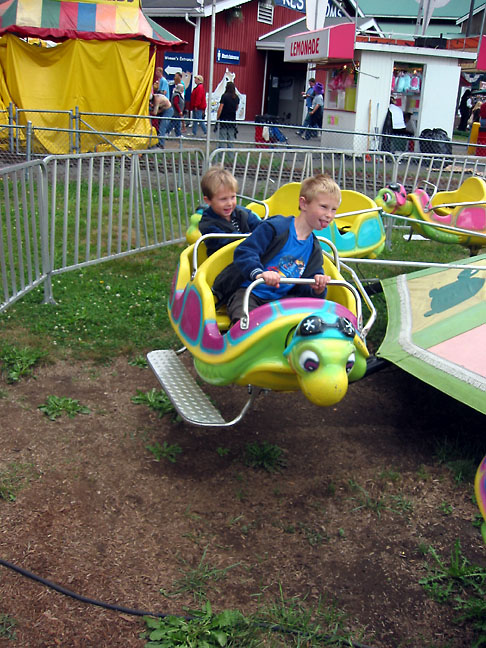 The turtles were more Gavin's speed - Bryden thought they were silly!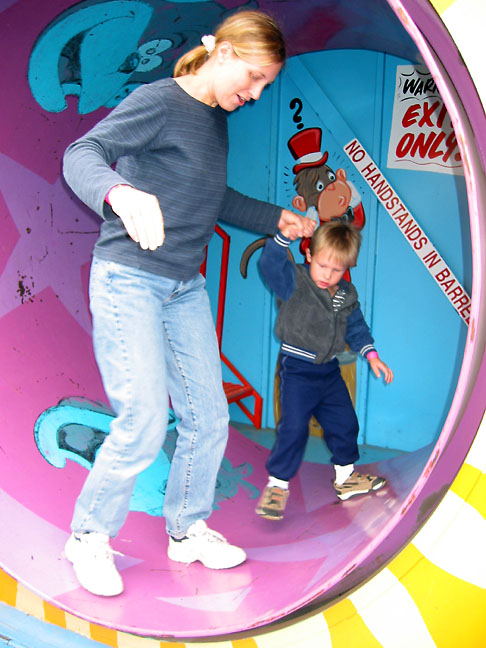 Hey! How do you get out of this thing?!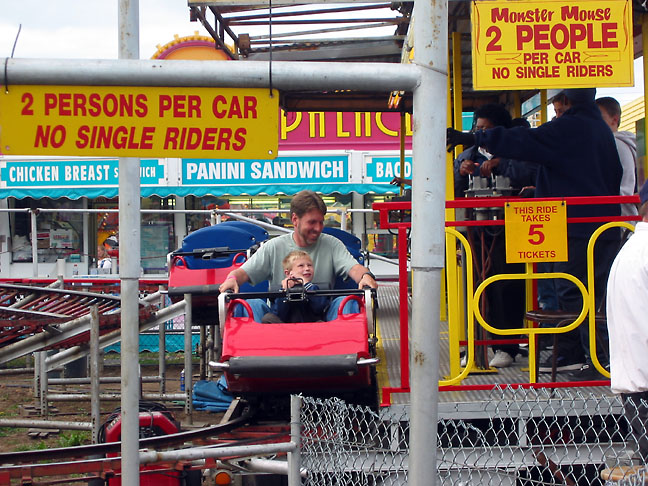 Dad and Bryden rode the Monster Mouse - Bryden thought it was too scary!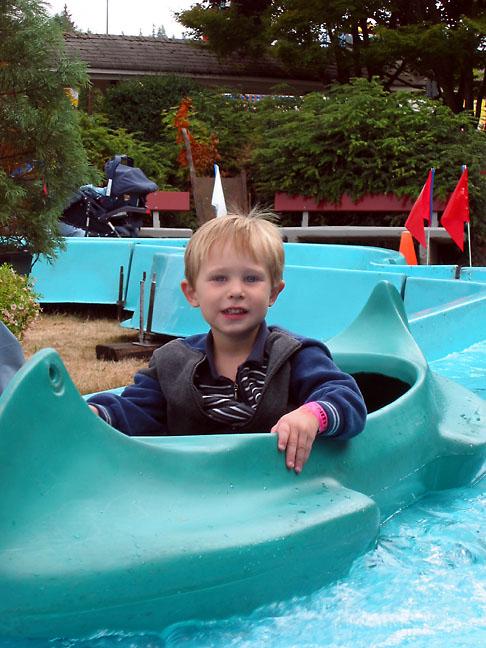 Gavin liked the canoes - Bryden was too big for them this year!
---

Uncle Byron stopped by, and he was in time to read us our bed time story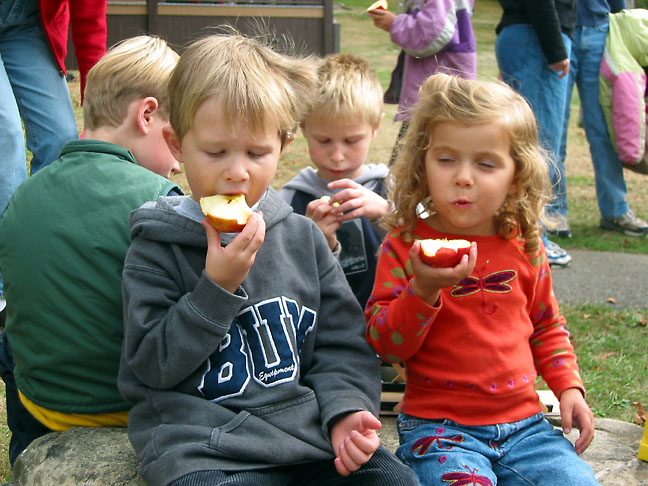 Gavin and Phoebe sharing an apple at Camp Seabeck, with Bryden behind them
---
Last updated: January 22, 2004