Leavenworth
August, 2003
We did a fabulous camping weekend over in Leavenworth (thanks Rob and Cathy!). 22 kids - egads! There was time to play in the river, go for hikes, do some rock climbing, make s'mores, ride bicycles and even swim in the river! An awful lot of fun in one weekend!

---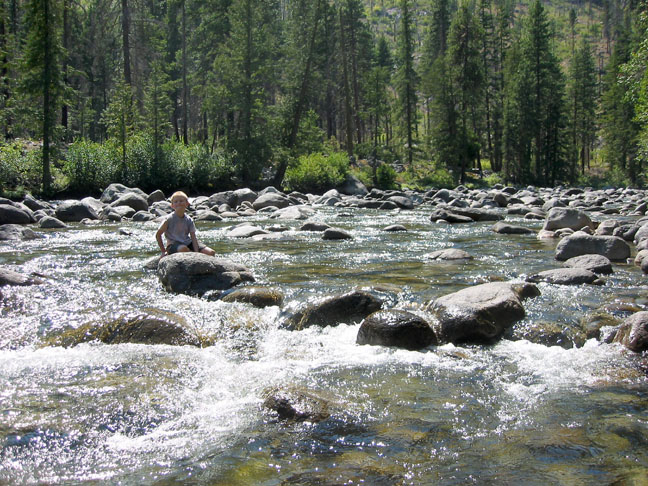 Bryden sitting on a rock he waded out to in the Icicle River (yes, the water felt as cold as the name implied!)

Gavin, reluctantly, stayed closer to shore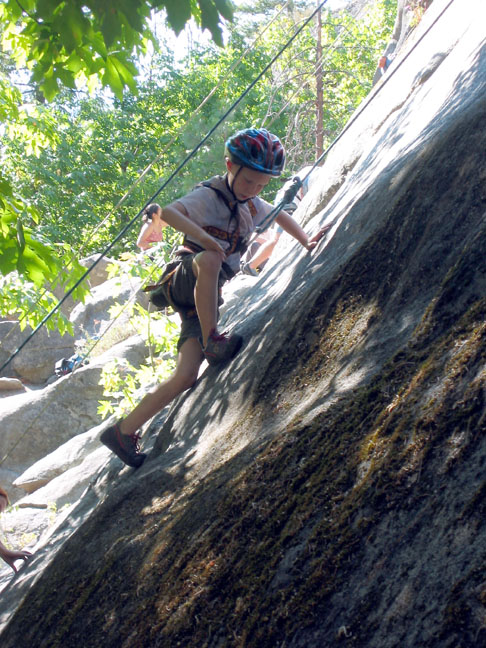 Bryden, starting up "Slippin' and Slidin'", a 5.7 slab climb at Roto-Wall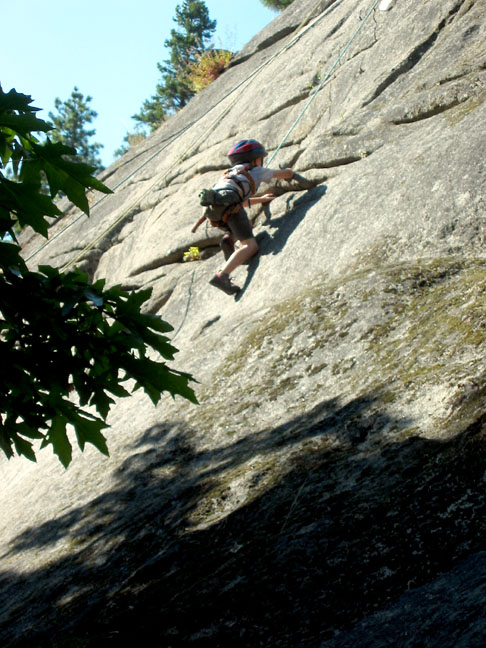 Up he goes past the first crux...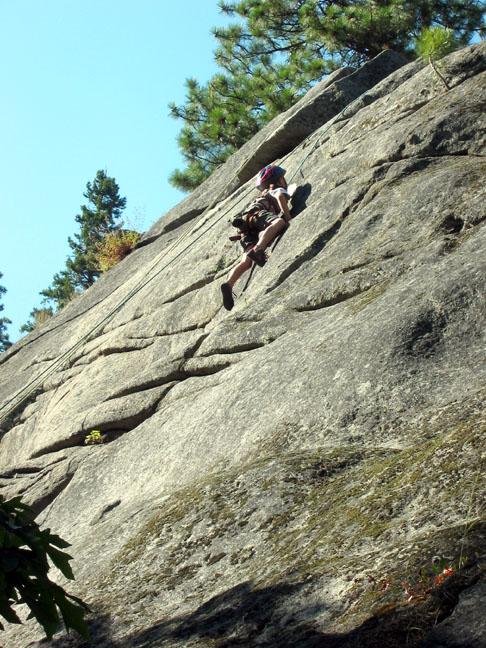 ...and on to the top!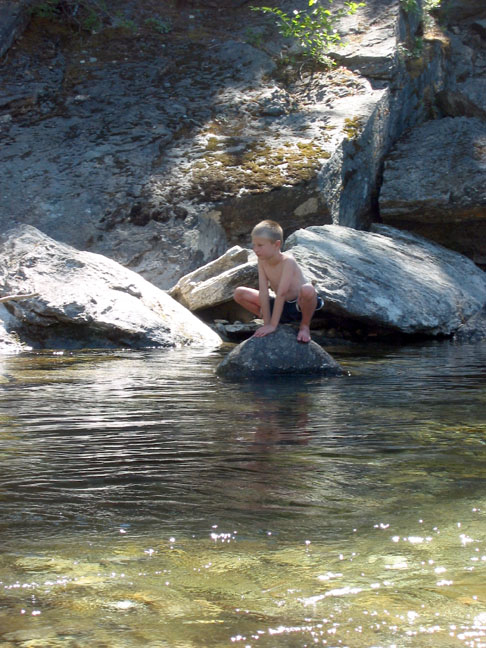 We went up to Rock Island gorge to swim and play - here's Bryden doing his best Gollum impression

Gavin and Phoebe played in the water, too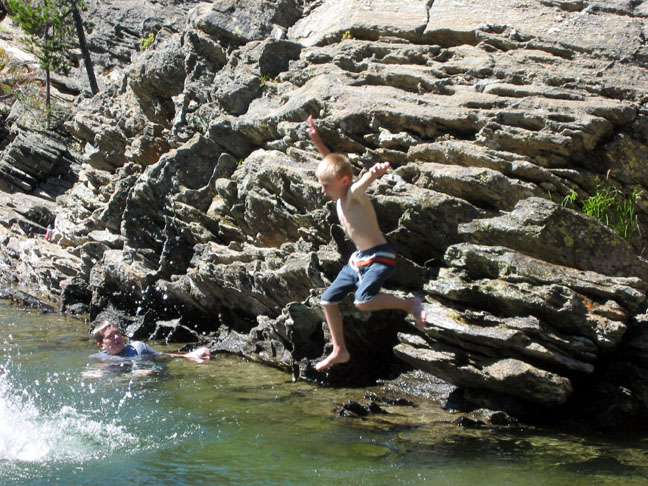 A three foot high ledge provided a great opportunity for jumping into the swimming hole! Bryden's doing an eagle impression now!
---
Last updated: July 17, 2003