August, 2003
In August we headed down to Cannon Beach for a family reunion - lots of cousins, aunts, uncles, sand, water and sun!

---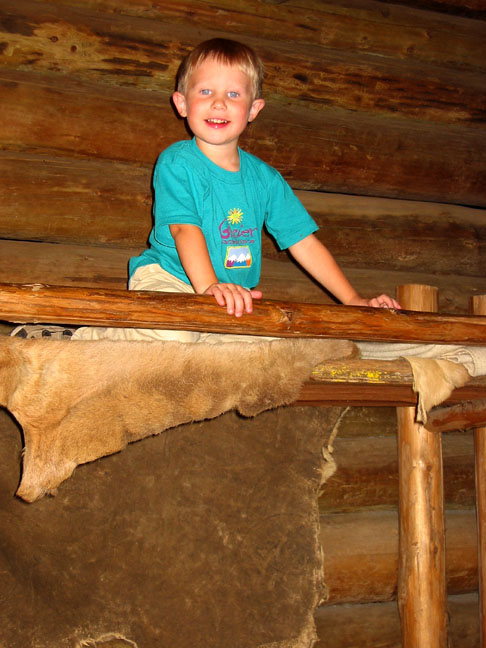 On the way down we stopped at Fort Clatsop - a very cool place! Here's Gavin in one of the bunks inside the fort.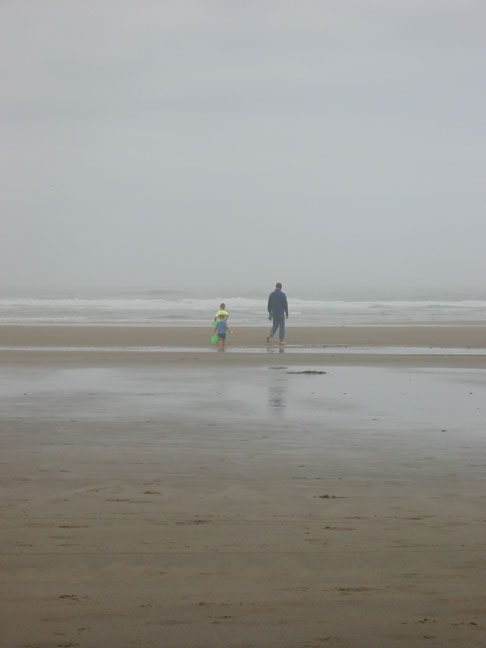 Dad and his boys walking along the beach...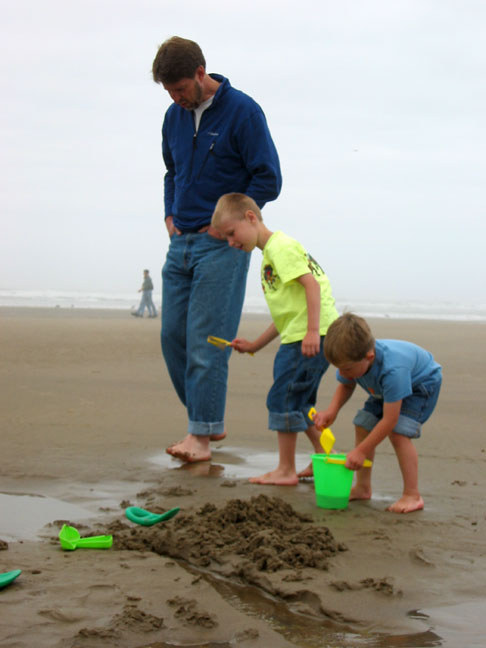 It was overcast, but plenty warm to play on the beach in bare feet...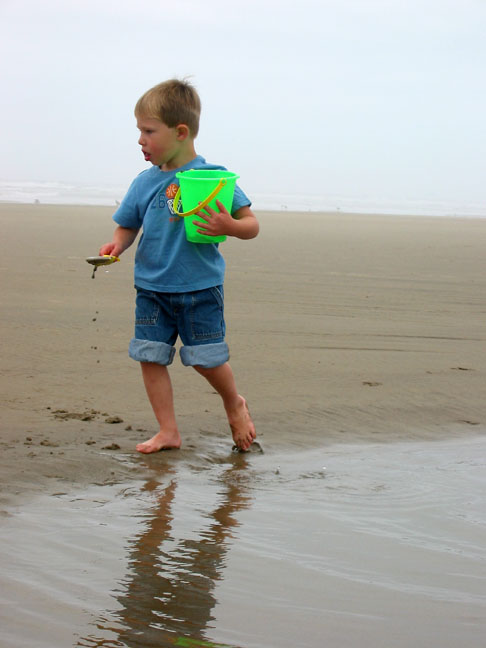 Give a boy a shovel, a bucket and a beach, and life can be perfect!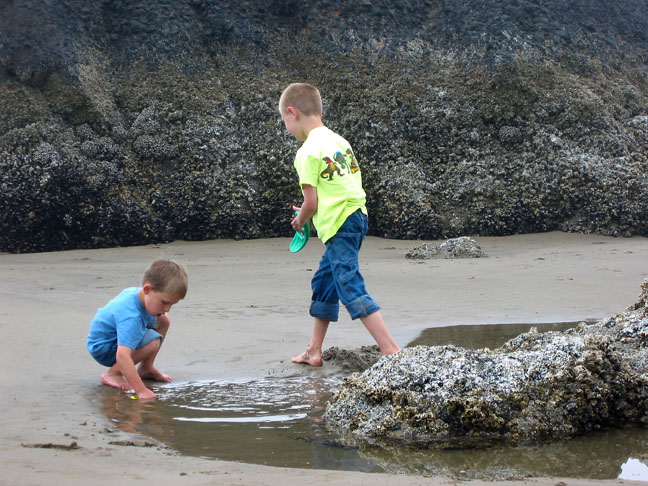 Bryden and Gavin playing by a tide pool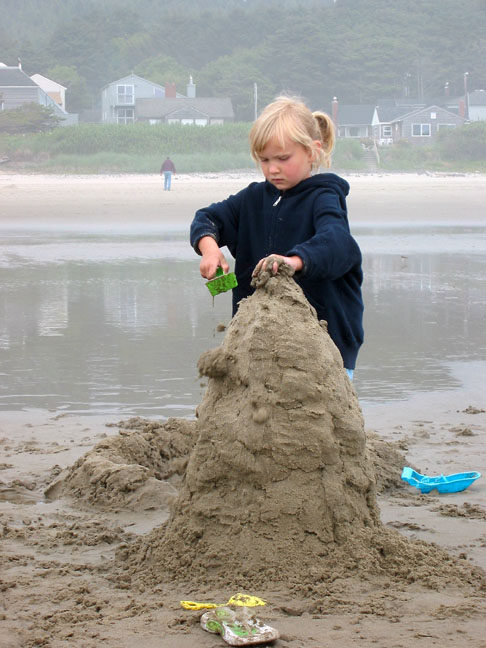 Cousin Eleanor working on her rendition of Haystack Rock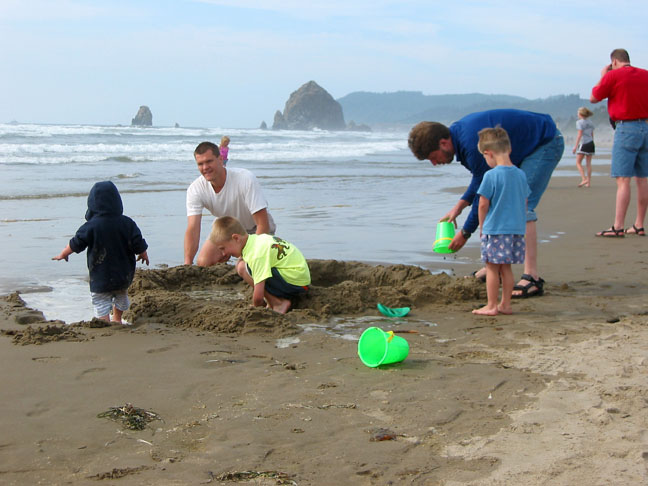 Cousin Angelina, Uncle David, Bryden, Matt and Gavin working on a really big project...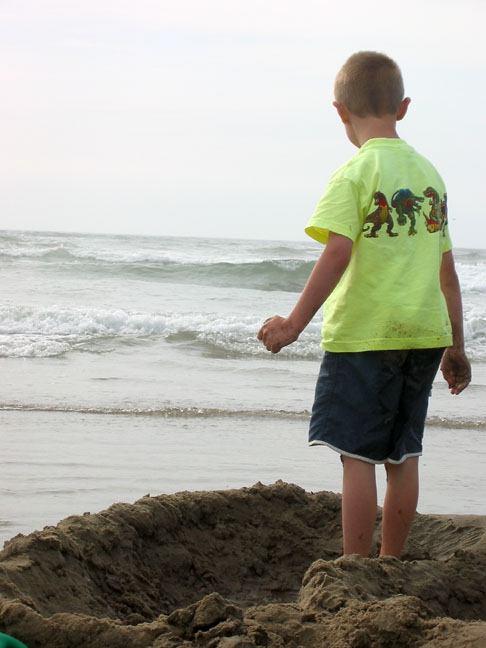 Bryden wondering if he built it strong enough to hold back the tide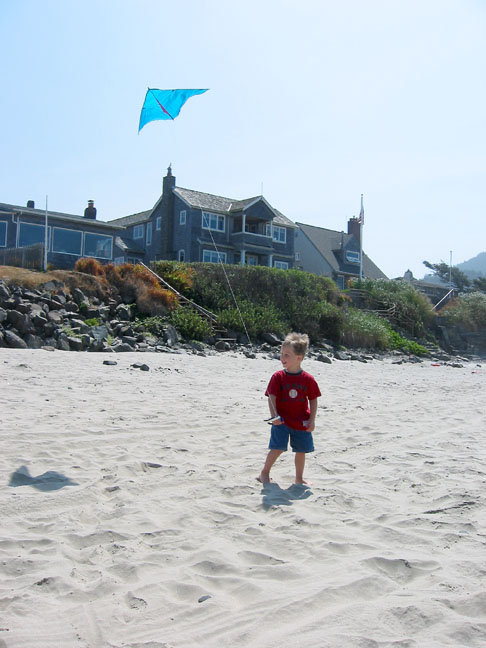 Gavin's first kite...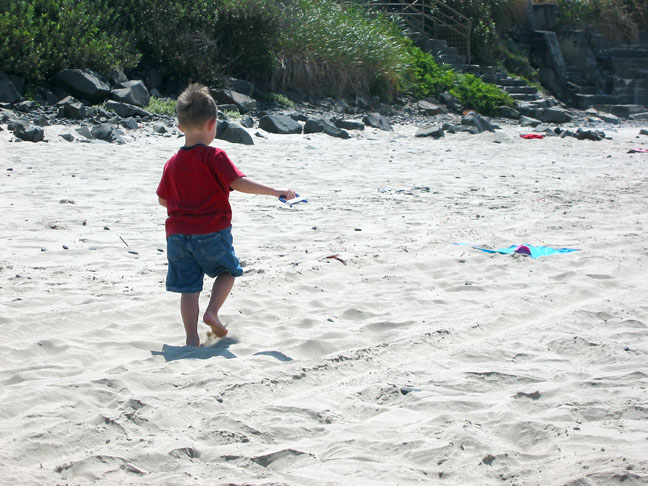 Hmmm - I don't think it's supposed to be on the ground!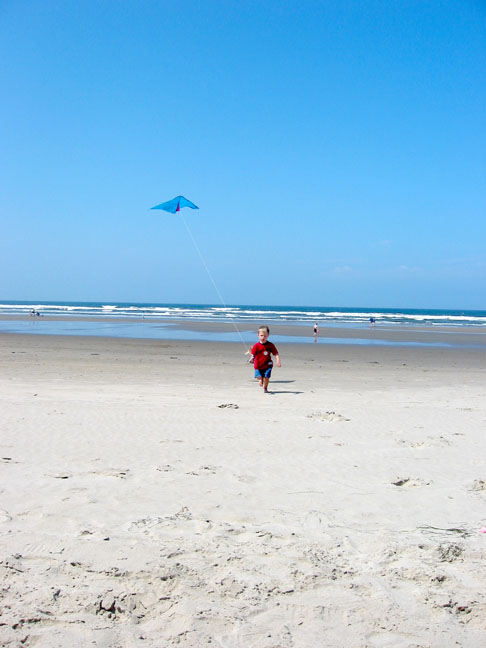 That's it! Run, Gavin, run!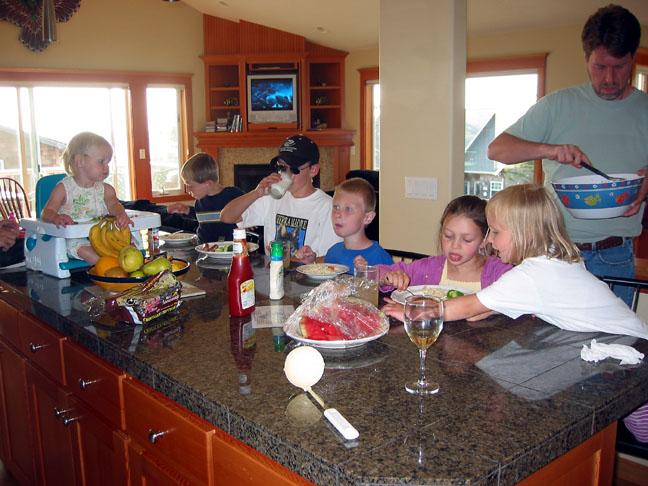 Lunch time for the cousins - Angelina, Gavin, Daycen, Bryden, Danica and Eleanor. Matt's behind them being the waiter.
---
We did a fabulous camping weekend over in Leavenworth (thanks Rob and Cathy!). 22 kids - egads! There was time to play in the river, go for hikes, do some rock climbing, make s'mores, ride bicycles and even swim in the river! An awful lot of fun in one weekend!
---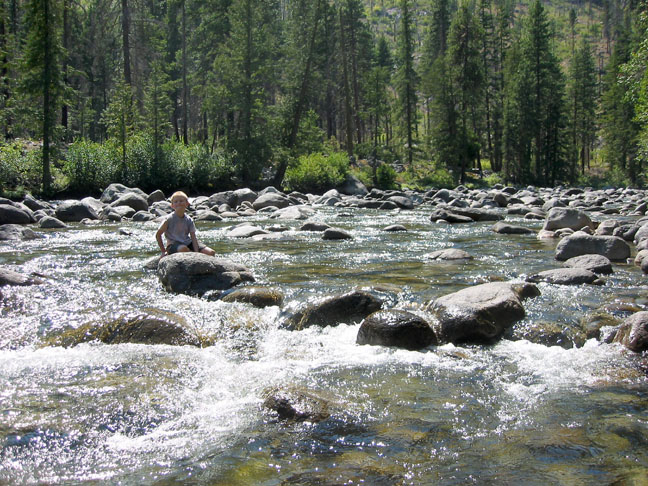 Bryden sitting on a rock he waded out to in the Icicle River (yes, the water felt as cold as the name implied!)

Gavin, reluctantly, stayed closer to shore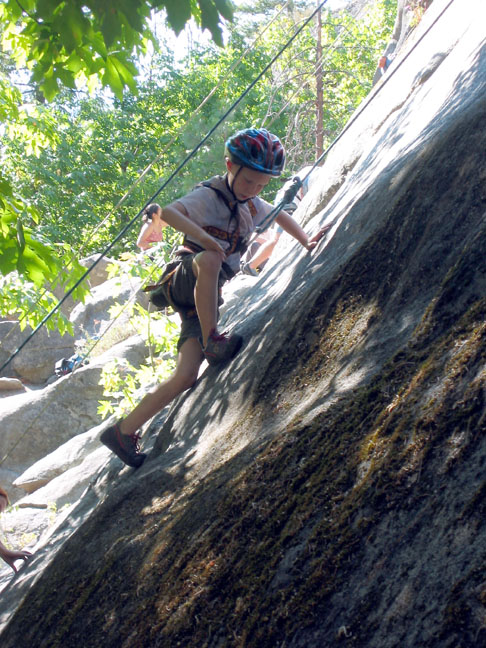 Bryden, starting up "Slippin' and Slidin'", a 5.7 slab climb at Roto-Wall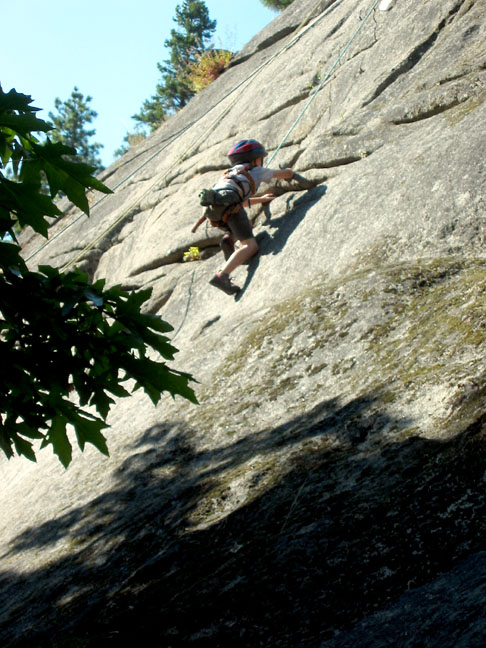 Up he goes past the first crux...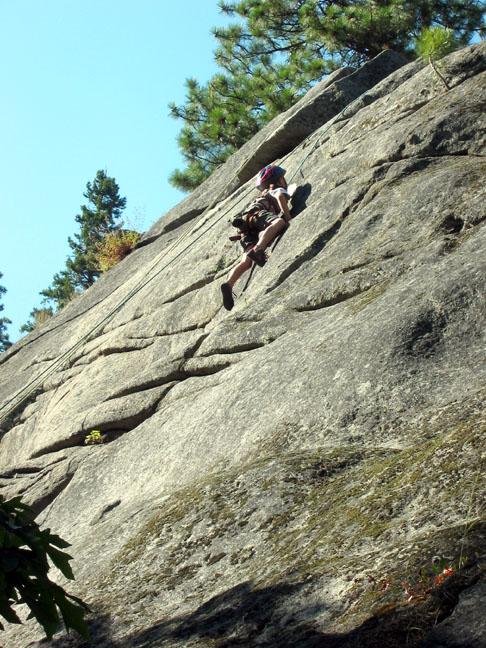 ...and on to the top!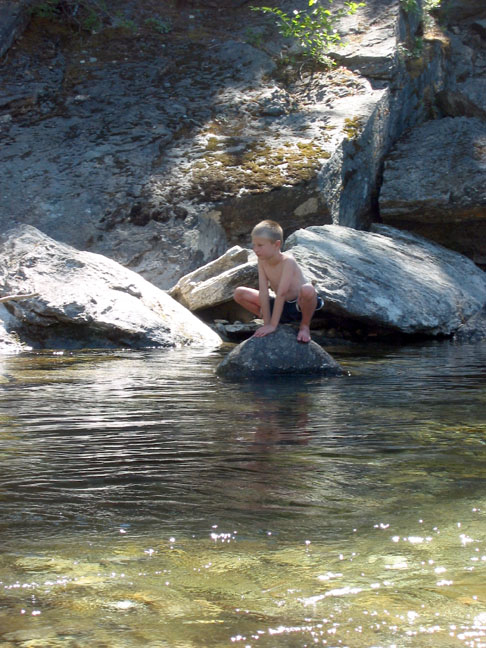 We went up to Rock Island gorge to swim and play - here's Bryden doing his best Gollum impression

Gavin and Phoebe played in the water, too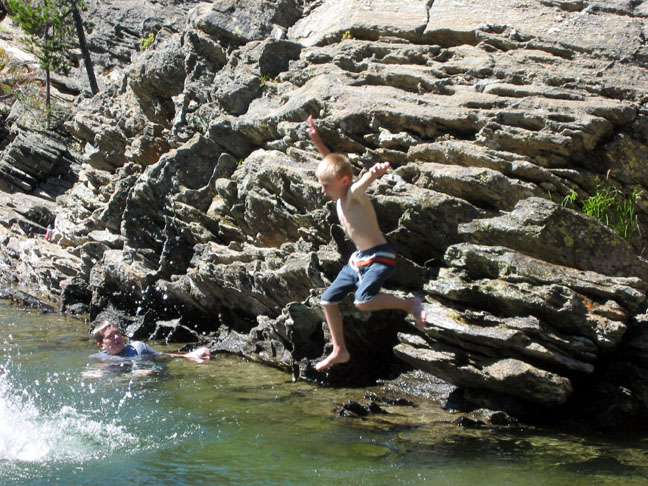 A three foot high ledge provided a great opportunity for jumping into the swimming hole! Bryden's doing an eagle impression now!
---
We did another day hike up to Alice Falls. This time, the water levels were low enough we were able to walk through the old culvert. Without any flashlights or headlamps, it was quite an adventure!
---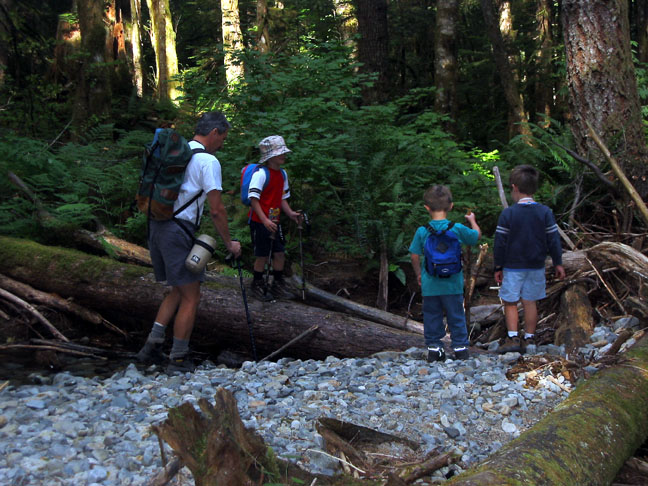 Glenn, Dario, Gavin and Trevor ready to head into the woods!

Matt, Gavin, Trevor and Erich find a great log for sitting and boucing on!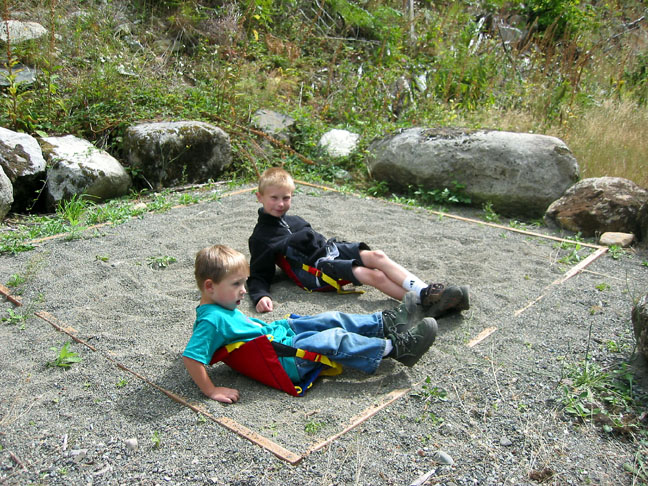 Bryden and Gavin lounging in their new camp chairs at a tent pad along the old Northern Pacific railroad grade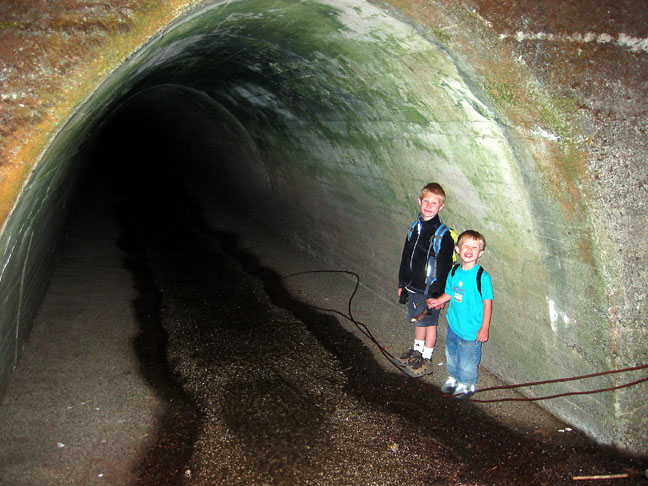 Bryden and Gavin getting ready to head through the culvert - hey, it's dark in there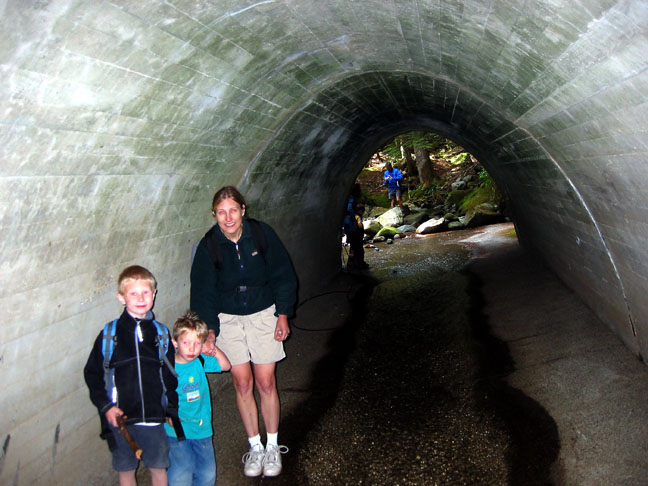 ...we'd better bring mom along!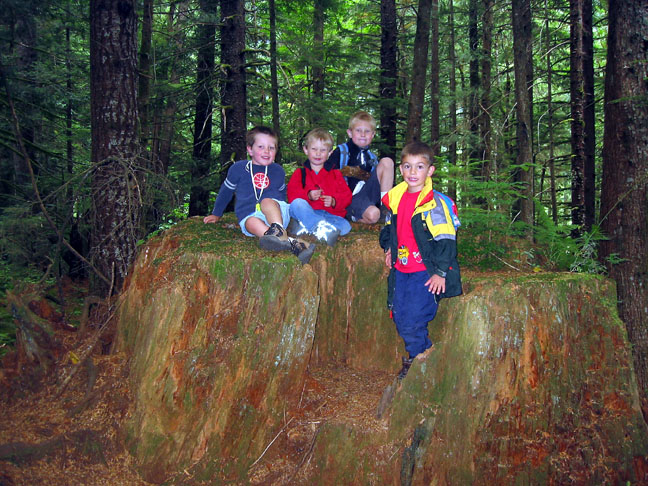 Here's Trevor, Gavin, Bryden and Dario sitting on top of a very old, very big stump.
---
Last updated: November 9, 2003