Cannon Beach
August, 2003
In August we headed down to Cannon Beach for a family reunion - lots of cousins, aunts, uncles, sand, water and sun!

---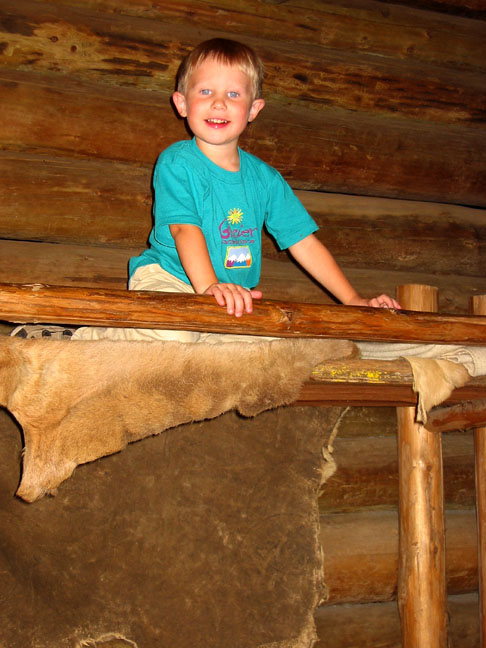 On the way down we stopped at Fort Clatsop - a very cool place! Here's Gavin in one of the bunks inside the fort.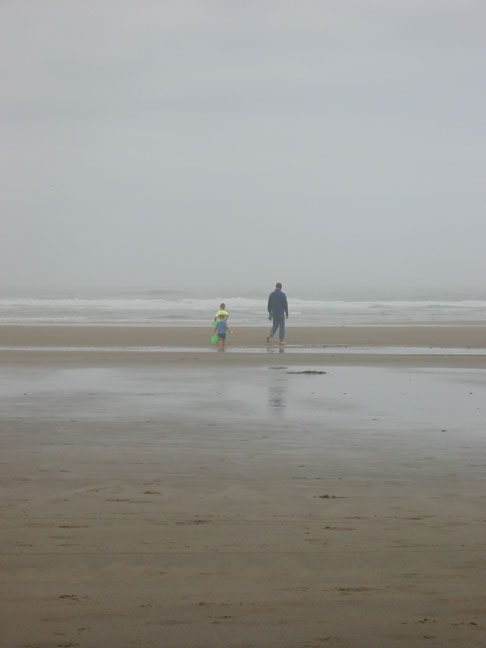 Dad and his boys walking along the beach...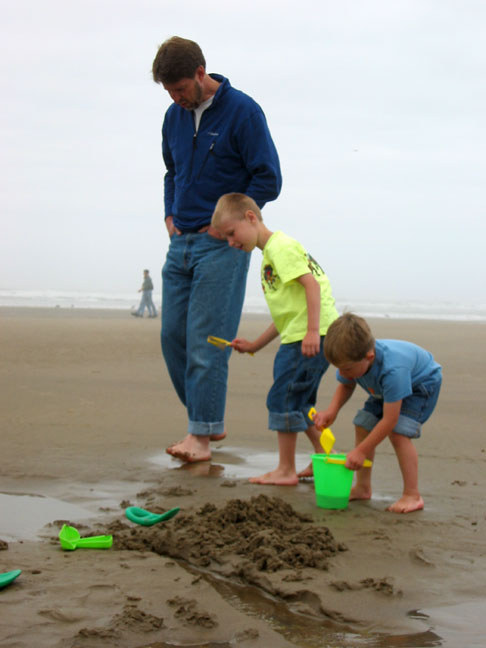 It was overcast, but plenty warm to play on the beach in bare feet...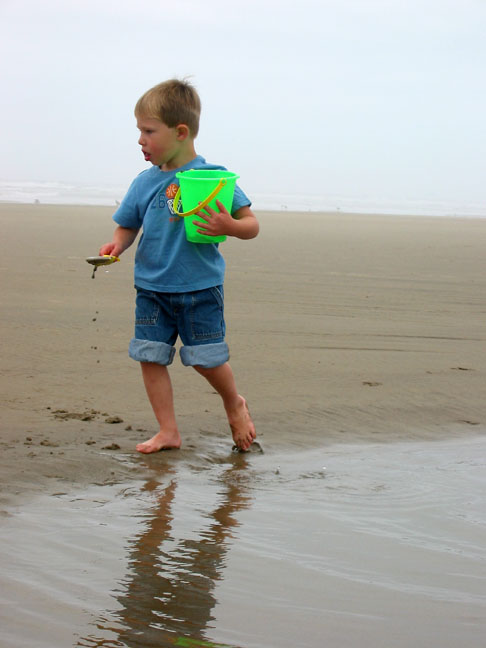 Give a boy a shovel, a bucket and a beach, and life can be perfect!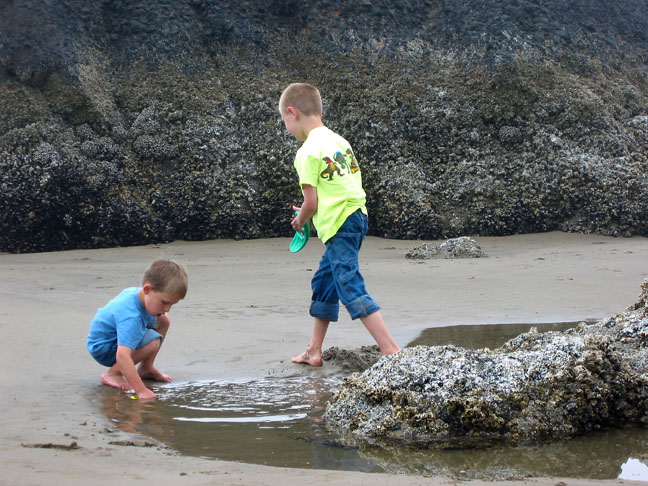 Bryden and Gavin playing by a tide pool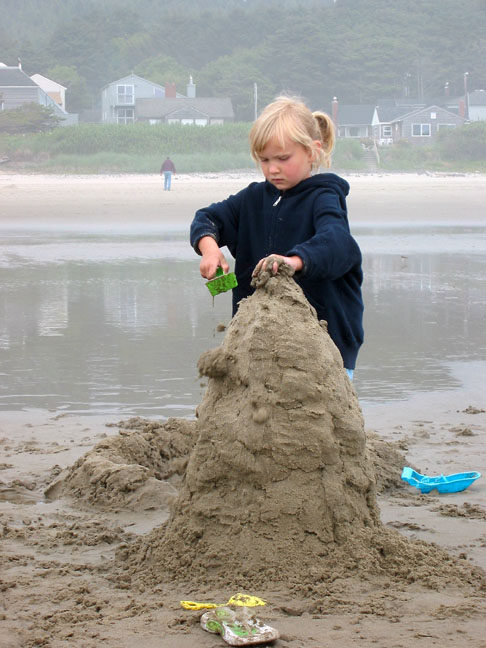 Cousin Eleanor working on her rendition of Haystack Rock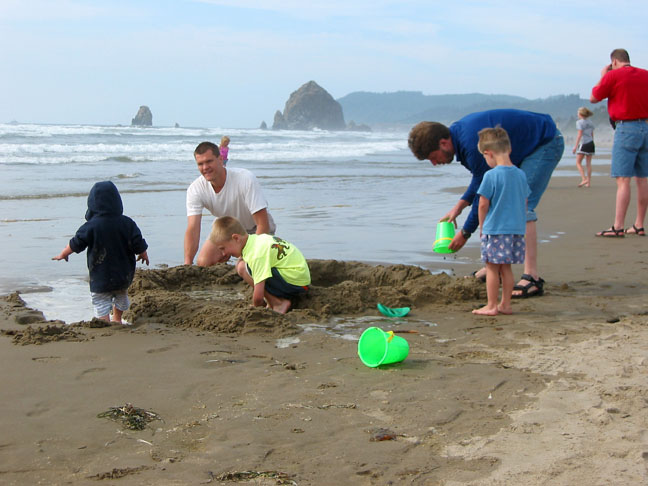 Cousin Angelina, Uncle David, Bryden, Matt and Gavin working on a really big project...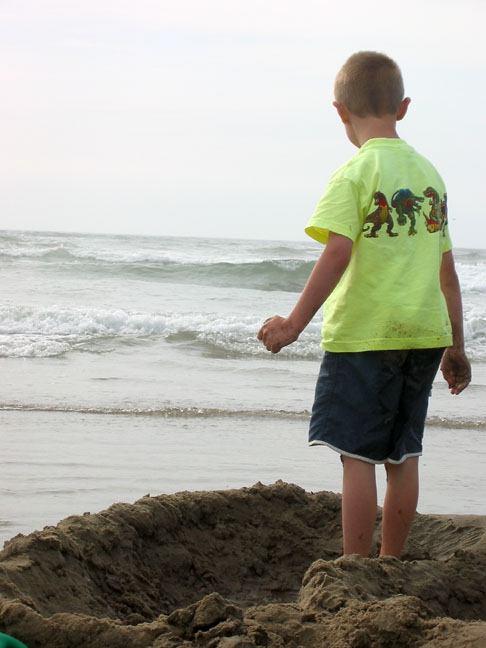 Bryden wondering if he built it strong enough to hold back the tide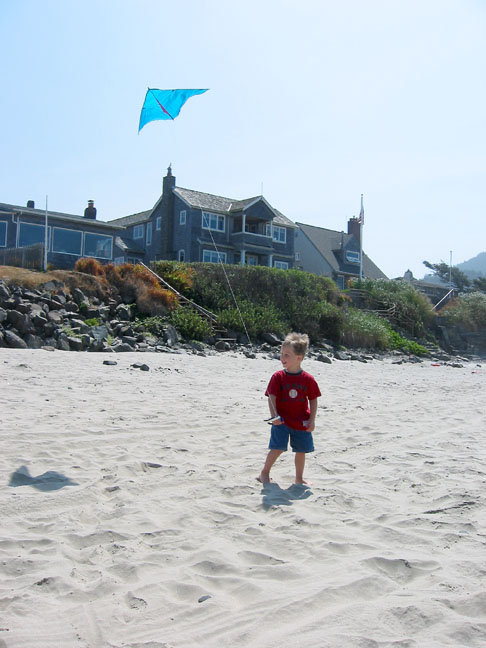 Gavin's first kite...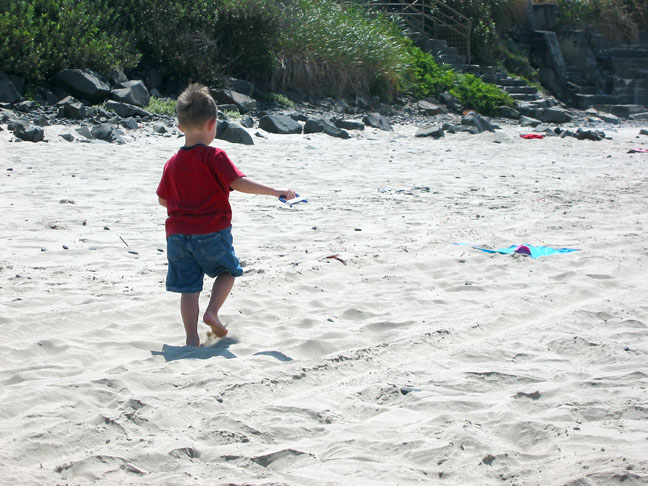 Hmmm - I don't think it's supposed to be on the ground!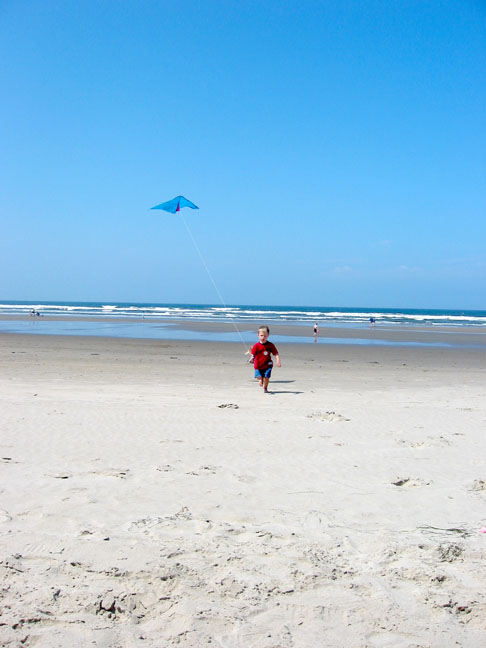 That's it! Run, Gavin, run!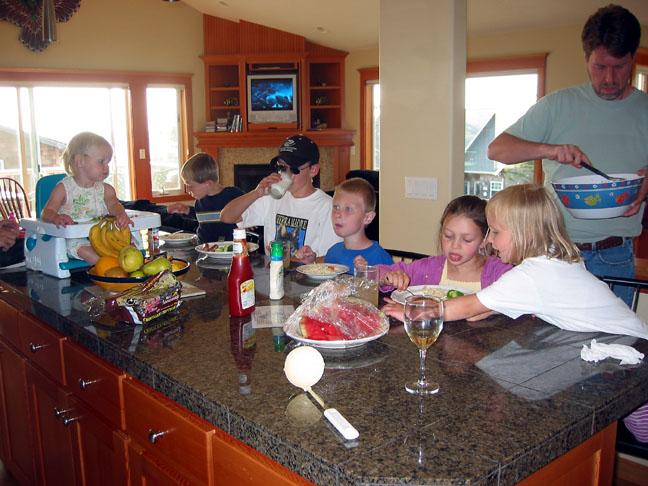 Lunch time for the cousins - Angelina, Gavin, Daycen, Bryden, Danica and Eleanor. Matt's behind them being the waiter.
---
Last updated: July 17, 2004