Alice Falls
August, 2003
We did another day hike up to Alice Falls. This time, the water levels were low enough we were able to walk through the old culvert. Without any flashlights or headlamps, it was quite an adventure!

---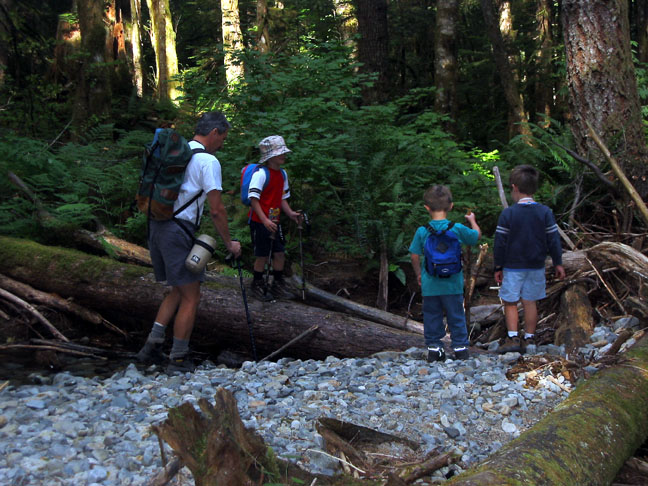 Glenn, Dario, Gavin and Trevor ready to head into the woods!

Matt, Gavin, Trevor and Erich find a great log for sitting and boucing on!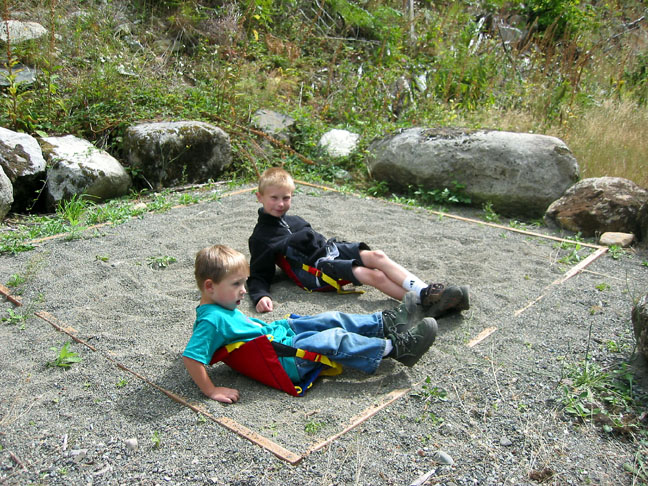 Bryden and Gavin lounging in their new camp chairs at a tent pad along the old Northern Pacific railroad grade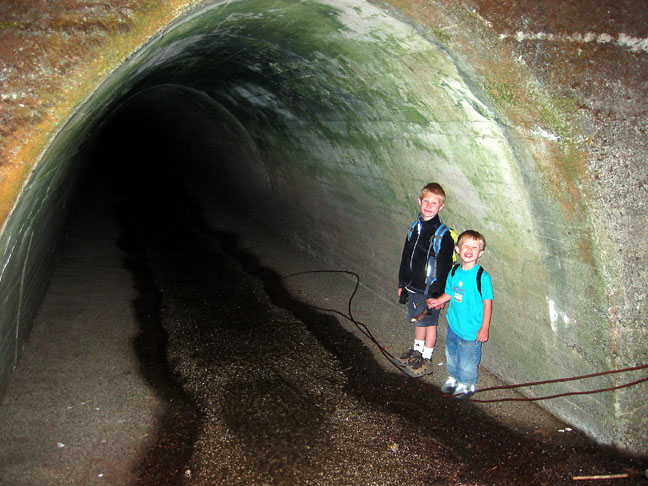 Bryden and Gavin getting ready to head through the culvert - hey, it's dark in there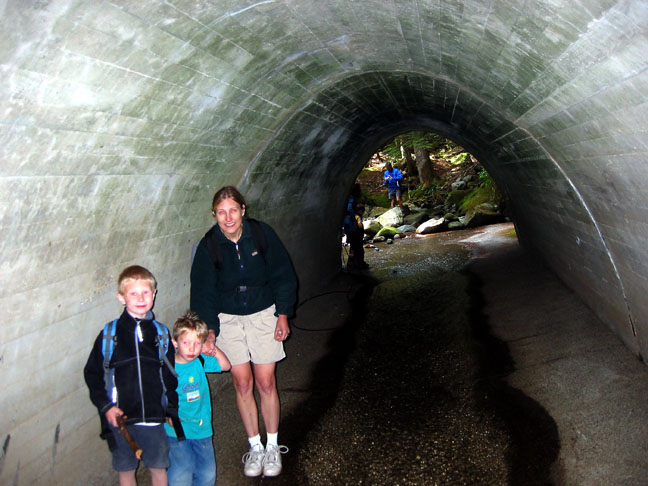 ...we'd better bring mom along!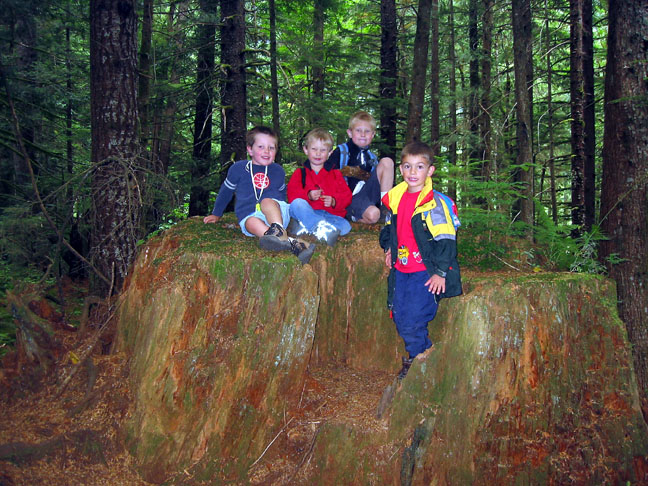 Here's Trevor, Gavin, Bryden and Dario sitting on top of a very old, very big stump.
---
Last updated: July 17, 2004