Dungeness Spit and Environs
July, 2003
We took a trip up to the north coast of the Olympic Peninsula, and camped at the base of the Dungeness Spit

Tenting at Dungeness Spit

Here's the Spit at high tide - it goes out 5 miles to a lighthouse on the end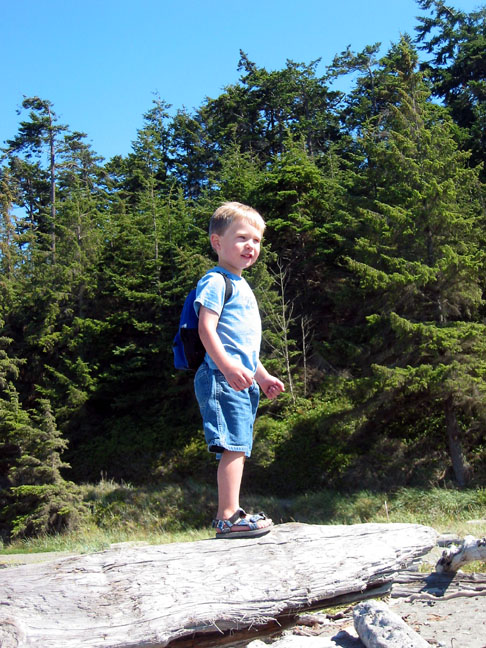 Gavin's ready to go exploring!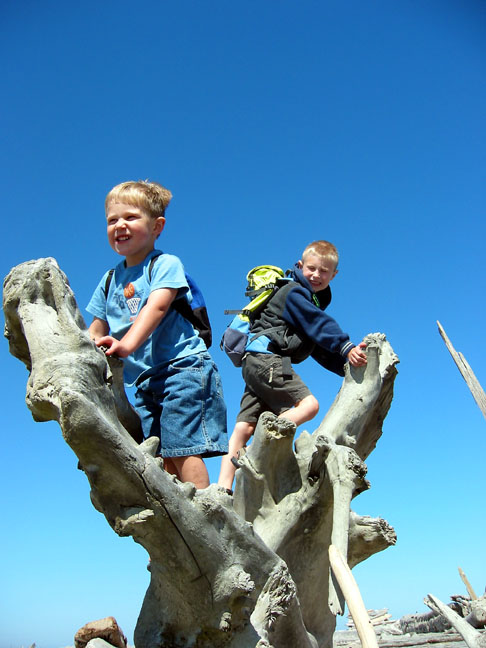 Climbing on the huge chunks of driftwood is fun!

"I'm a big boy, I do it myself..."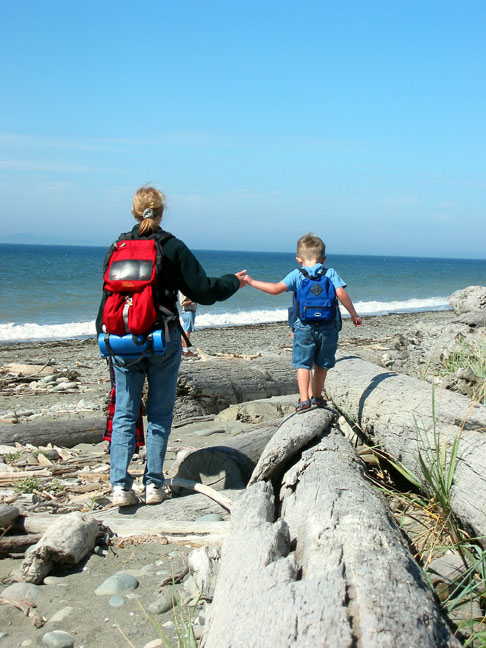 "...with just a little help from mama still!"

Hmmm - what's Kelly got in her snack pack?

A driftwood teeter-totter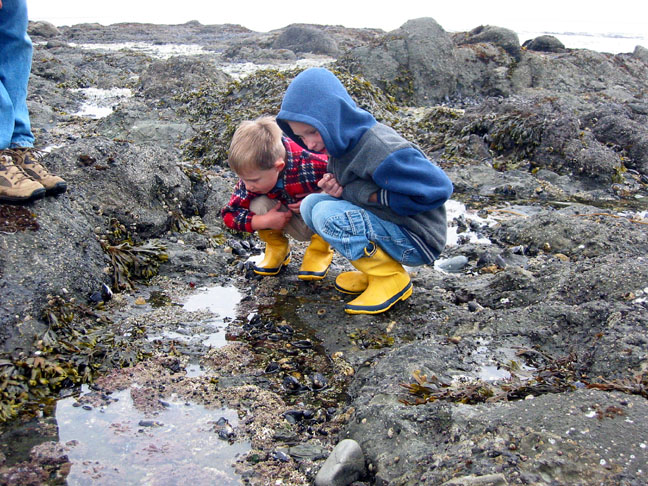 There was a low tide the second morning, so we went out tide pooling at Salt Creek Park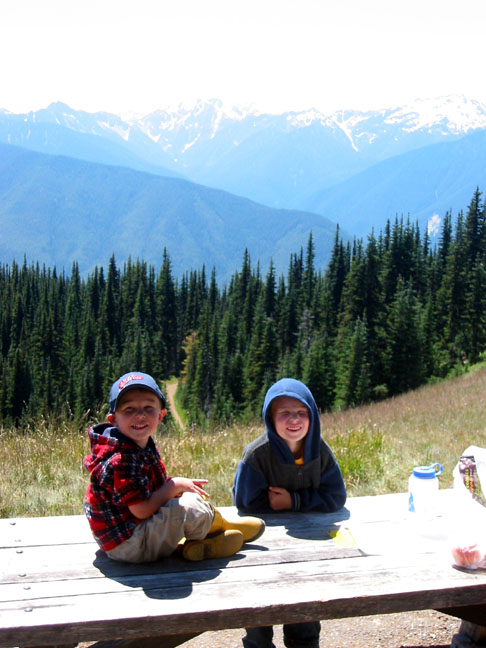 In the afternoon we headed up to Hurricane Ridge and picniced in the bright sun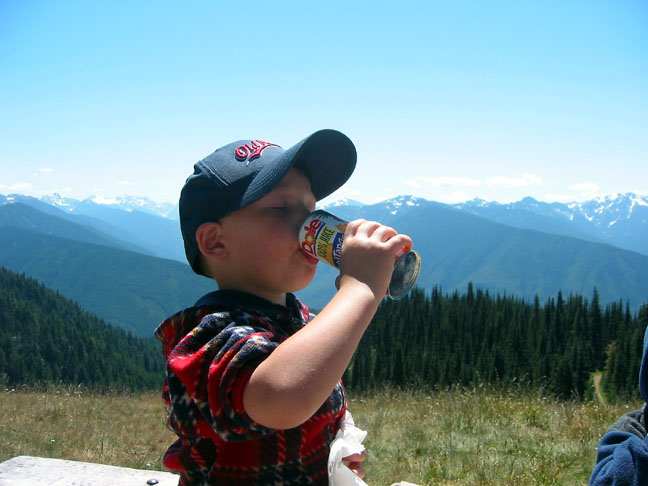 Picnicing can be thristy work!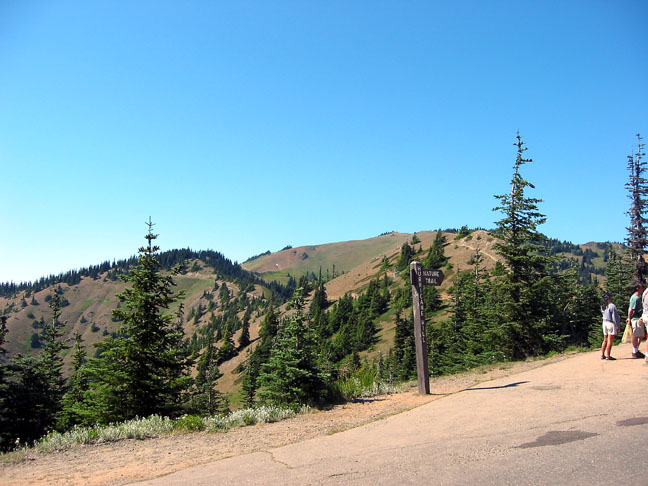 Bryden and I hiked to the top of Hurricane Hill together

The views from the top were pretty nice!

Last morning - rise and shine! (There's two boys in there - can you see Gavin?)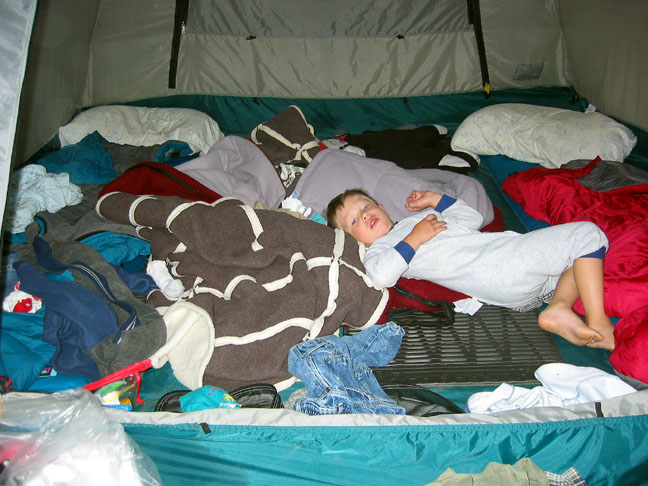 There's Gavin - the tent is plenty big to roll around in!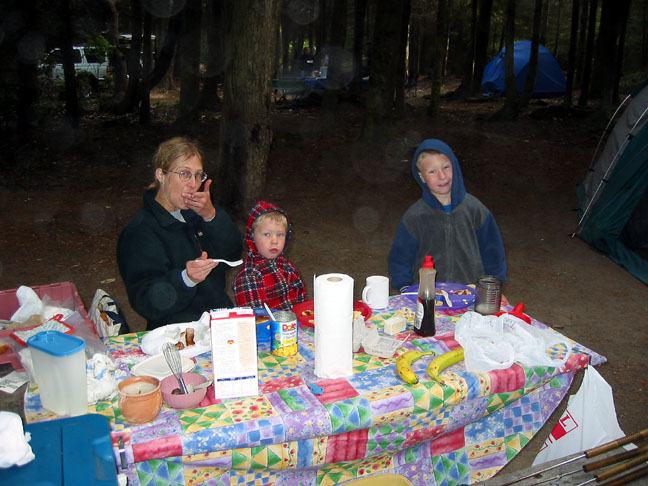 A typical car camping breakfast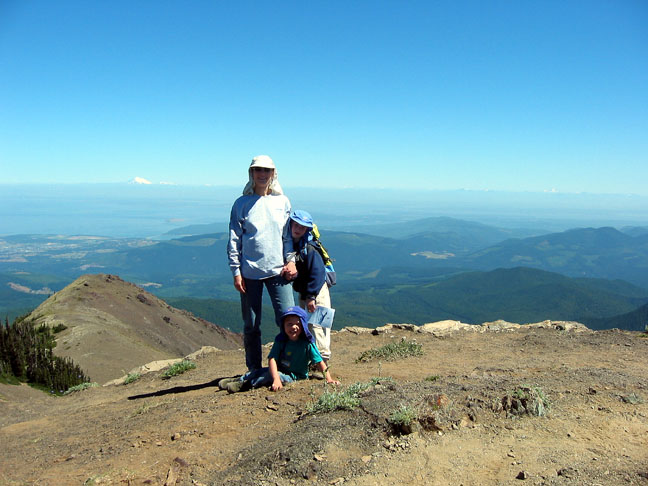 On the last day we all hiked to the top of Blue Mountain, which is at the end of the highest road in Olympic National Park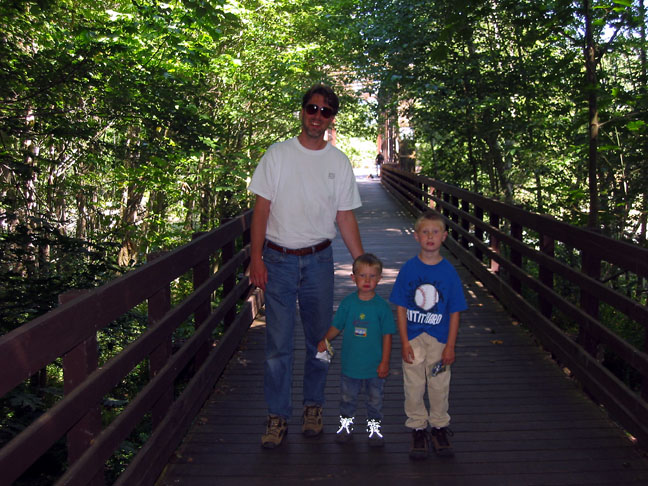 We had lunch at a cool park in Sequim, the Old Railroad Bridge park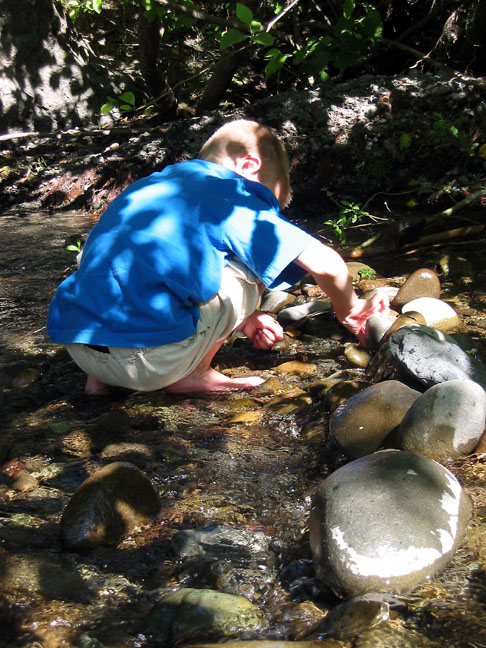 After lunch, we walked down the trail to the Dungeness River, and built a dam

More playing in the river

Brrr - this water is cold!

Hey daddy, what's over here?
---
Last updated: July 17, 2004