June, 2003

Future soccer star?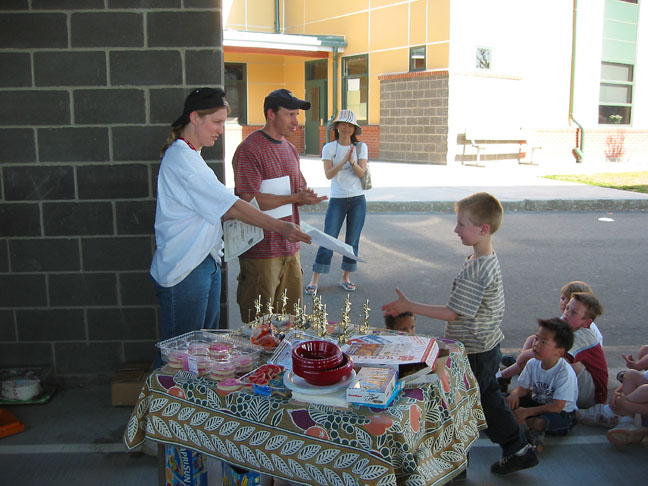 At the end of Tball season Bryden got a certificate for being the most reliable - never missed a game or pratcice, and he was never late (I think mom gets some of the credit!)

Everyone on the Tball team got a trophy - they were excited!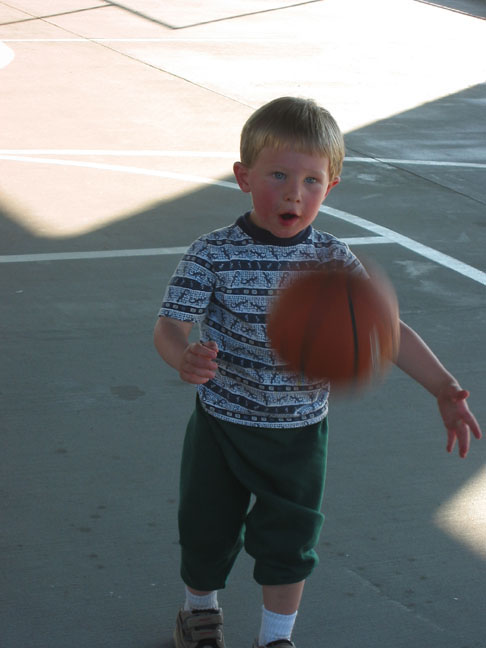 Future basketball star?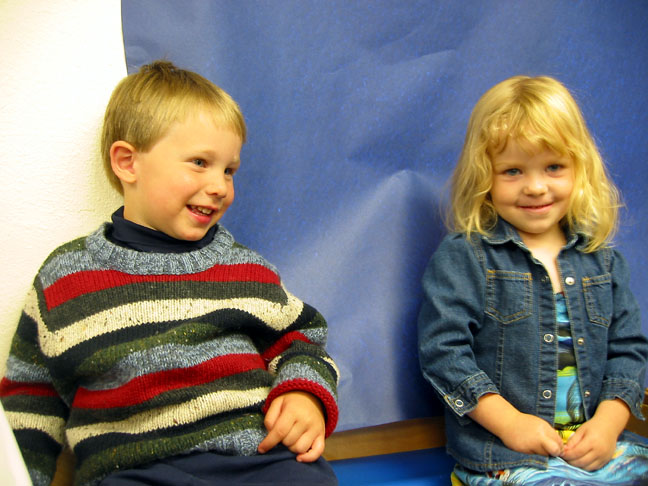 Gavin does like flirting with pretty girls. This is his preschool friend Keely.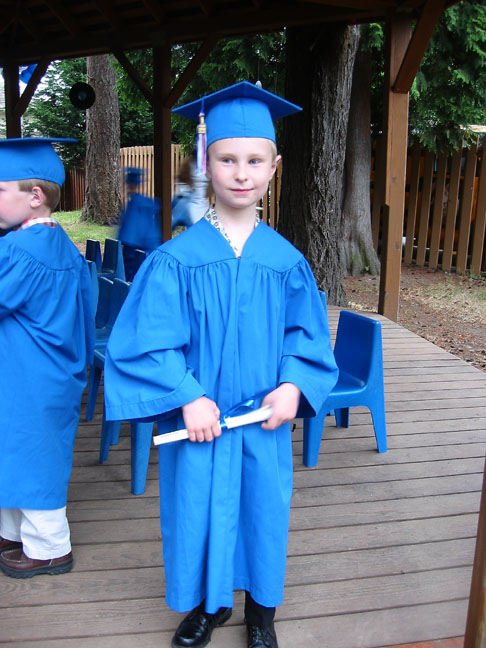 Our kindergarten graduate!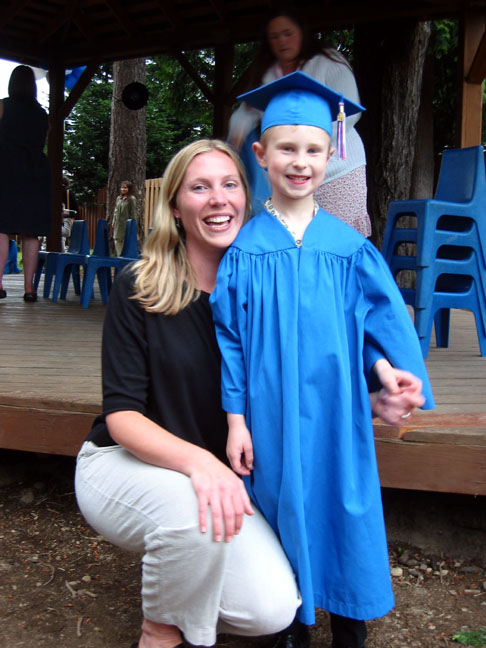 Bryden and one of his teachers, Miss Kim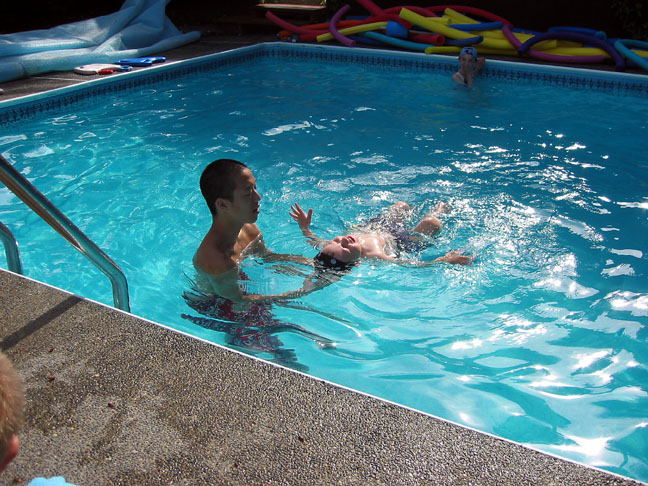 Gavin working on his backstroke - future swimming star?

I got it!!

Future football star?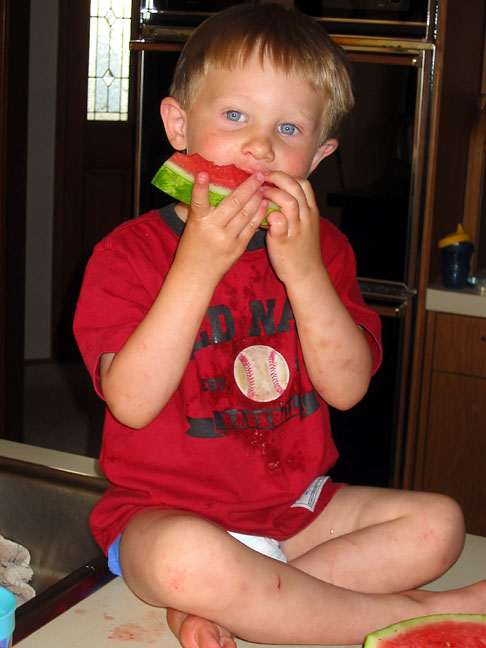 We like watermelon...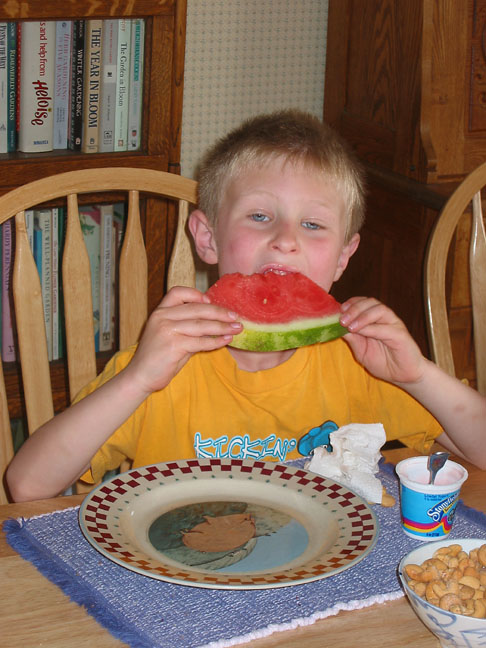 Yes we do!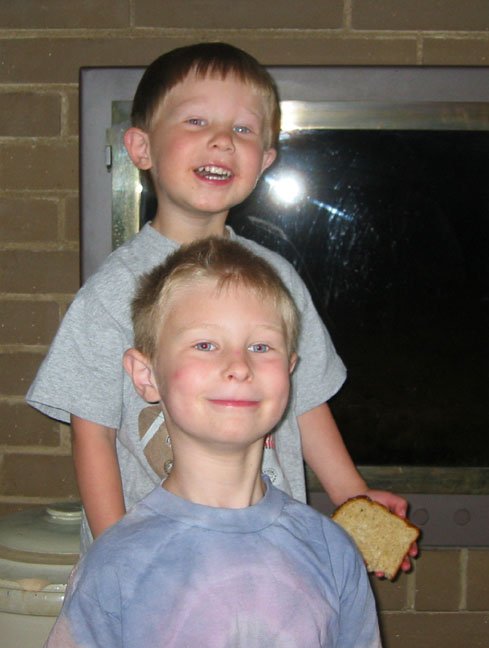 A totem pole made of brothers

Bryden playing chess with his cousin Alex

Not too many three year olds get excited abouting getting their own whisk for their birthday, but Gavin loves to stir his own cocoa in the morning, and he knows he'll get to use it for that!

We like it when Bestafar comes to visit

Backyard swim time

...and the pool is just big enough for two!
---
Last updated: August 20, 2003