May, 2003

We'd really rather be playing T-ball than watching Bryden's practice. It's hard being almost three!
---
We went on another hike along Coal Creek...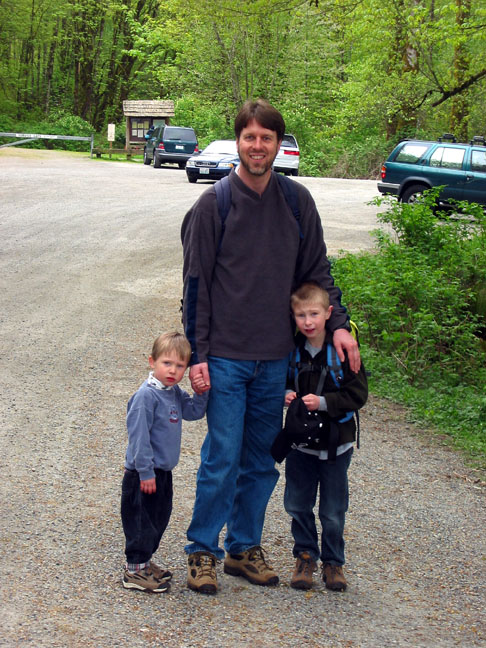 Dad and his hiking buddies - Gavin is really much more pleased to be there than he looks!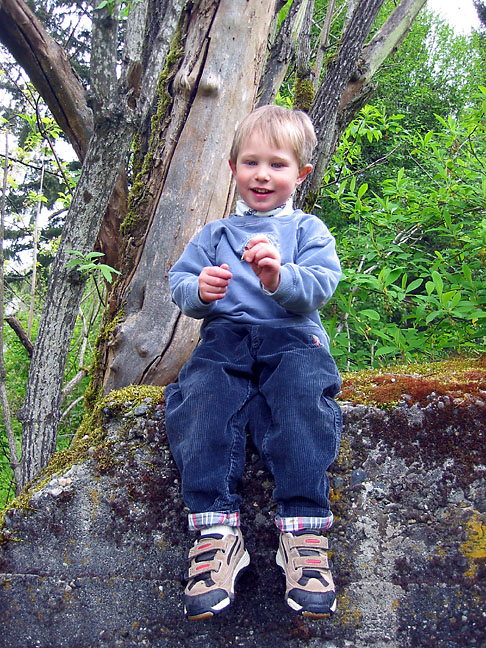 He'll smile any time he gets to climb up on anything!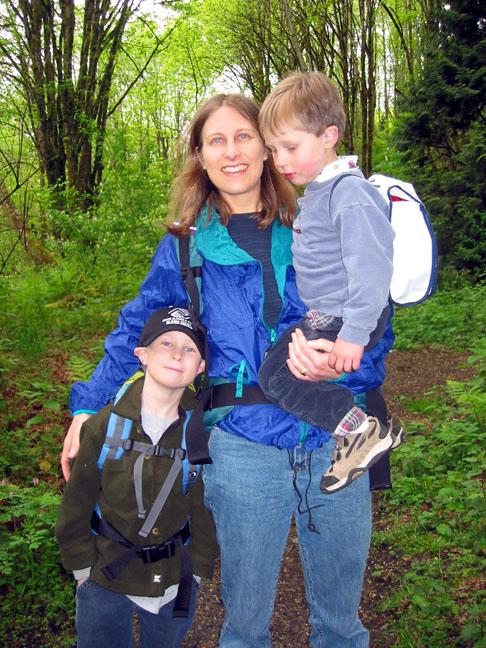 Mom and her guys - we get her out on the trails now and then, too! Any wonder that our boys's eyes are blue?
---
One of Bryden's friends had his birthday party at Safeco field...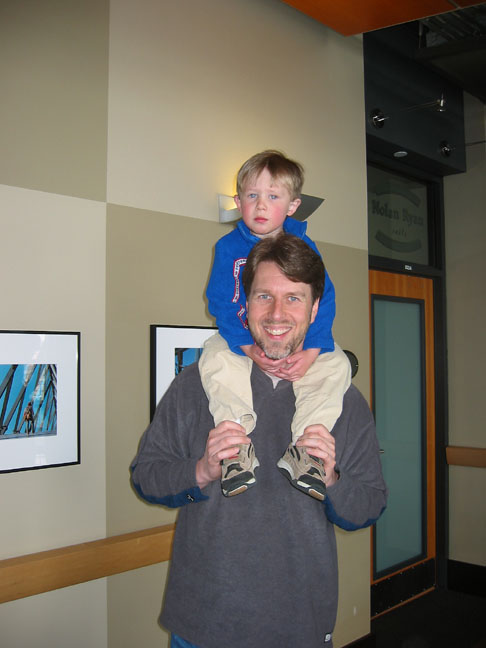 Gavin wanted to ride on dad's shoulders... (the other half of the blue eyes equation!)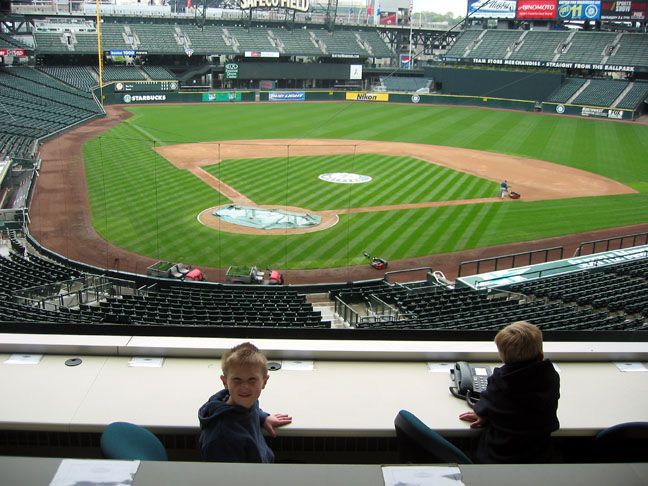 ...but Bryden was happy to sit in the announcer's booth and pretend to broadcast the game commentary!
---
Tball time again...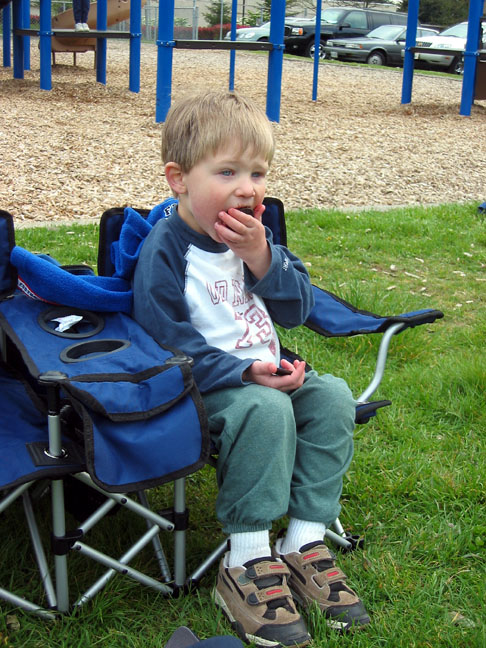 It's not so bad watching big brother's games if you've got cookies to eat...

...and cute girls sitting next to you!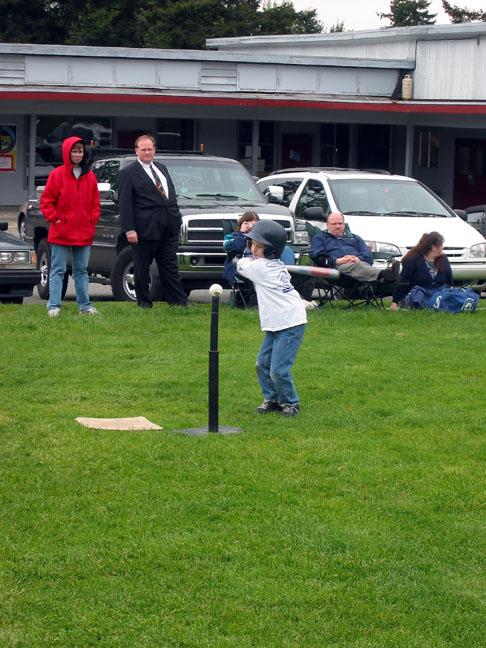 Bryden gets ready to swing...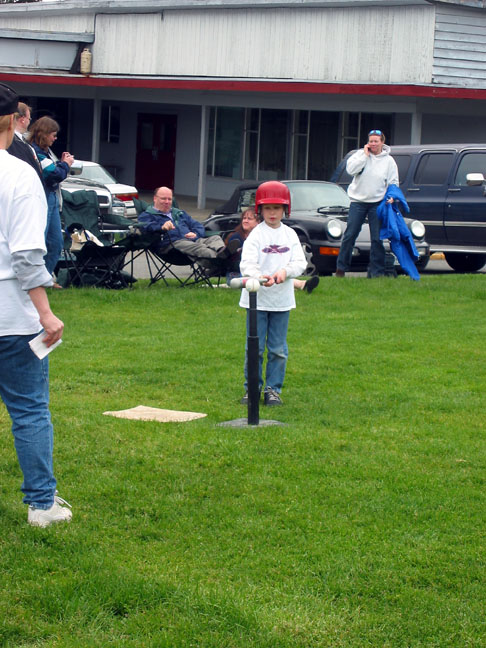 ...and it's a base hit!
---
Back to Coal Creek again - it's getting to be one of our favorite places...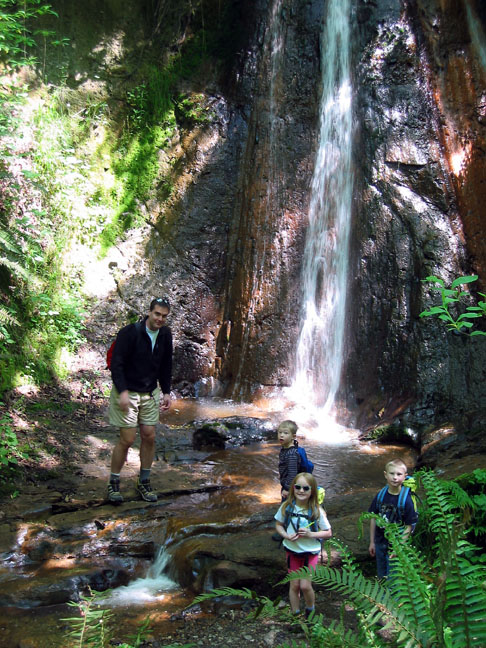 Bryden and Gavin go explore a waterfall along the way along with Mike and his daughter Kelly

Bryden and Kelly, sitting on a log along the trail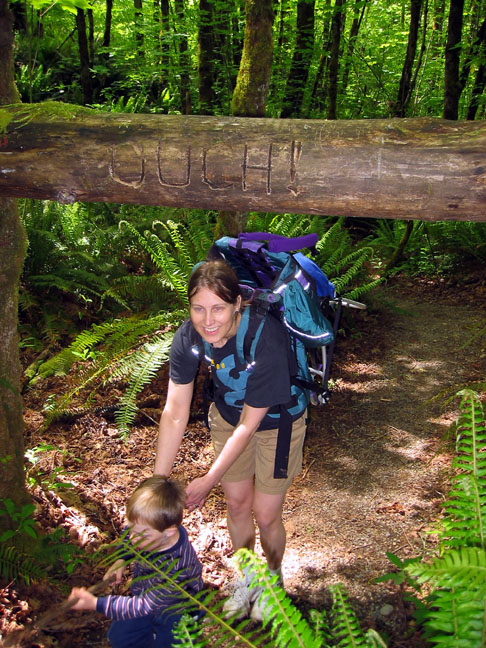 I think someone must not have ducked soon enough to get under that log!
---
Last updated: July 19, 2003