April, 2003

Bryden went bowling for his buddy Torsten's birthday party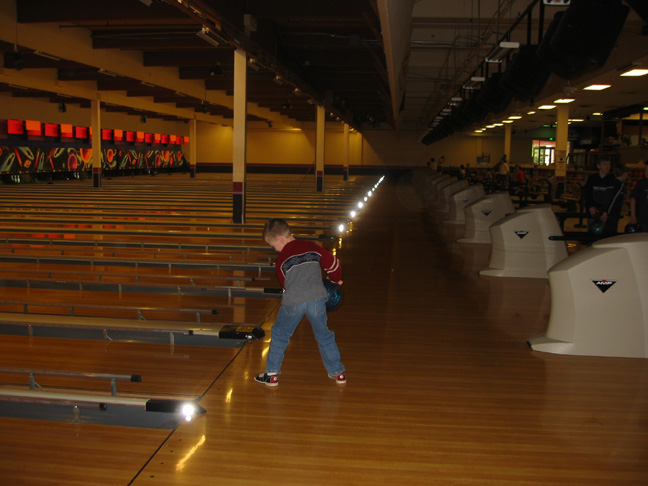 The ball's a little big, but Bryden managed!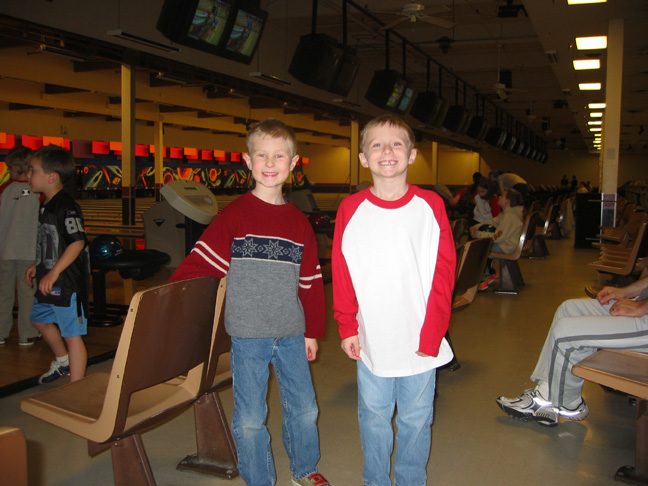 Bryden's buddy Cayman was there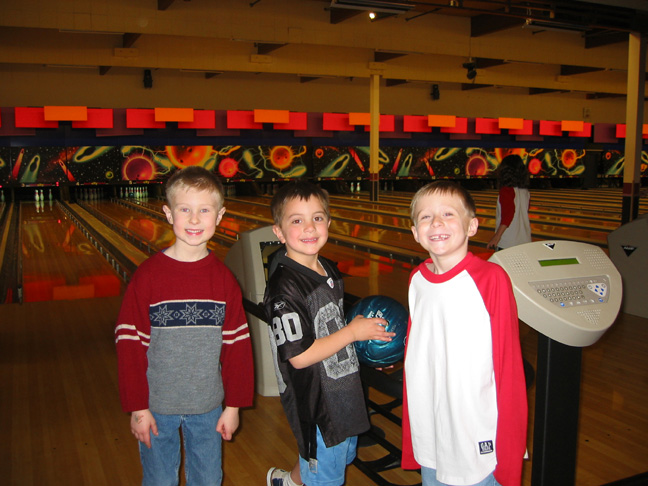 ...as was Michael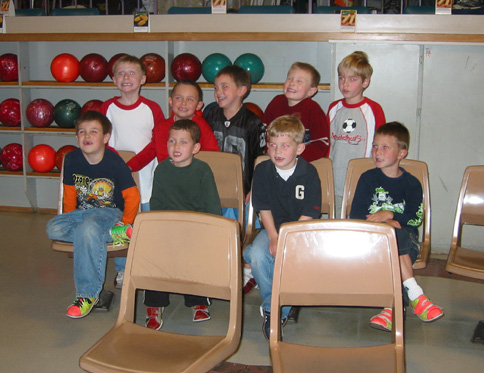 The whole motley crew, being kinda silly!
---
For Easter we went to Aunt Carla and Uncle Kurt's - their chickens had just hatched some baby chicks...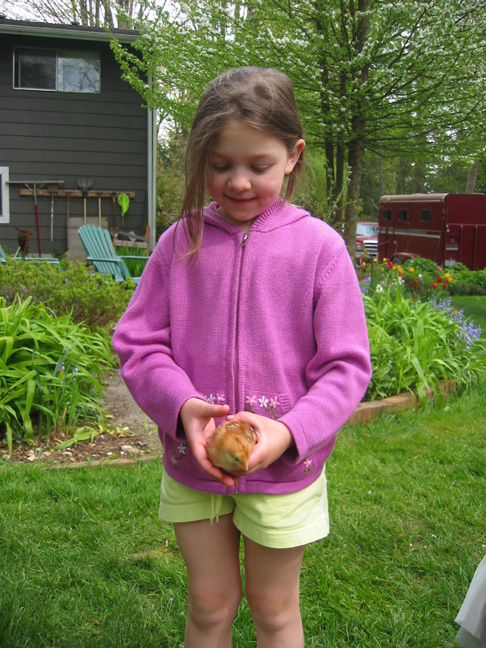 Danica holding one of the chicks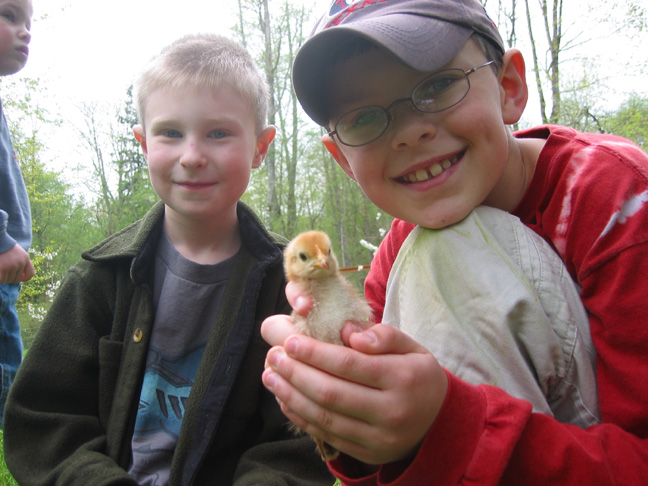 Bryden and Daycen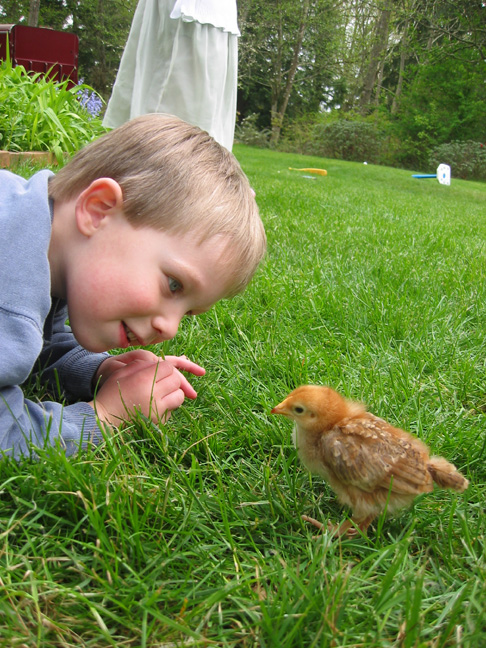 Gavin wanted a closer look!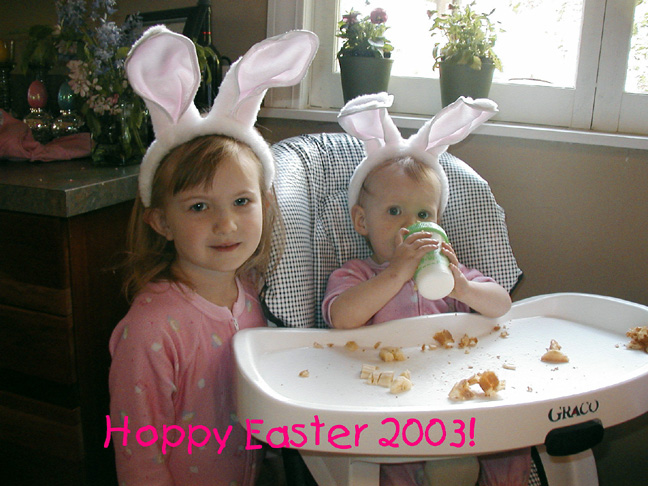 Eleanor and Angelina had bunny ears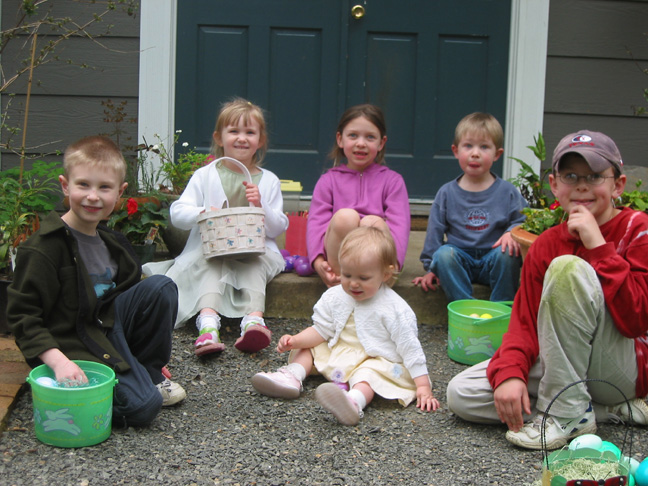 All the cousins togethers after a successful Easter egg hunt!
---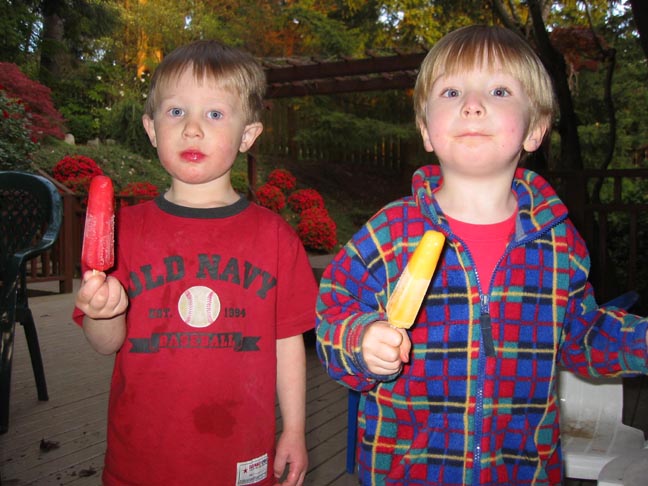 It's getting to be popsicle season again - Gavin and Ian approve!
---
Bryden is playing T-Ball this year, and had his first "game" this month.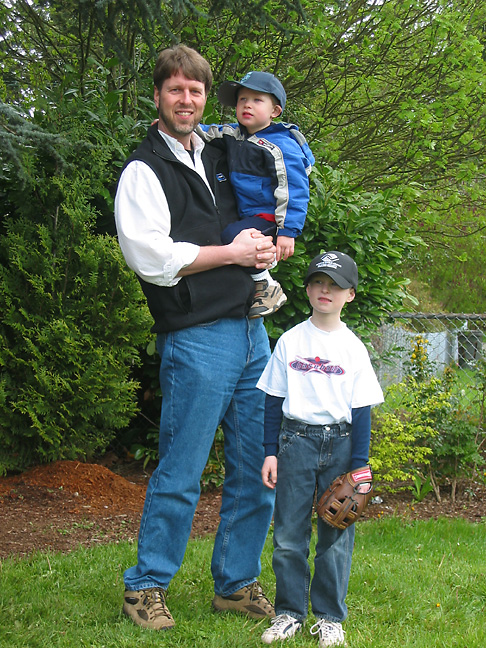 Dad and his boys before the big game!

The Sharks in their pre-game strategy huddle!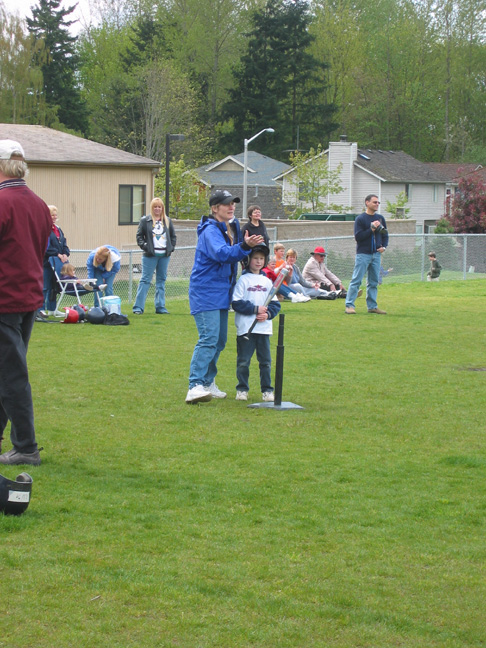 Bryden up for his first at bat...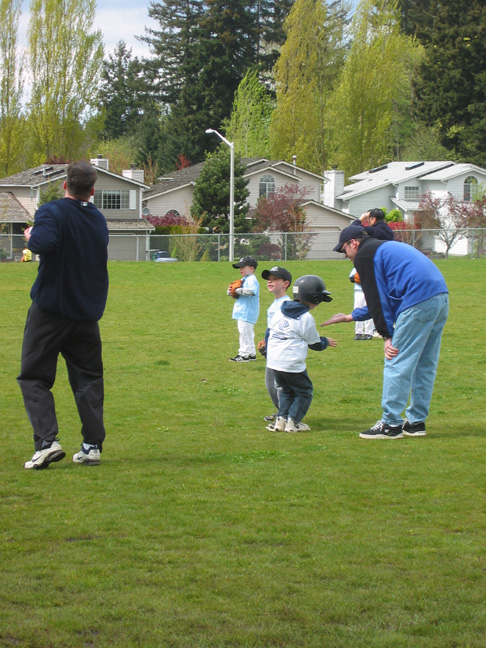 ...and his first single! Low 5 for the first base coach!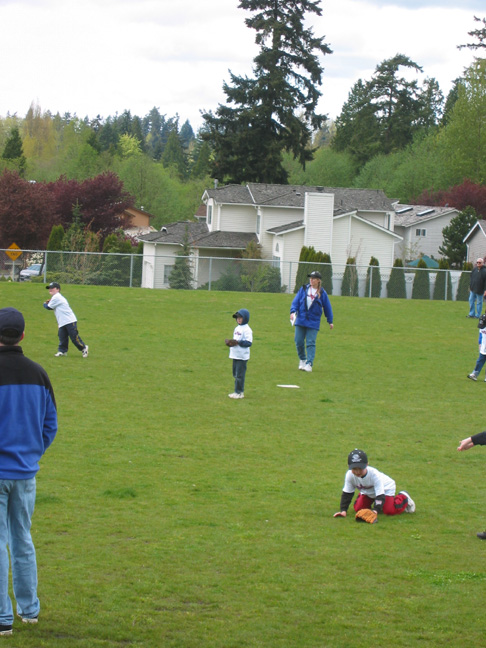 Bryden covering 2nd base while the short stop makes a play, and the 1st baseman gets side tracked!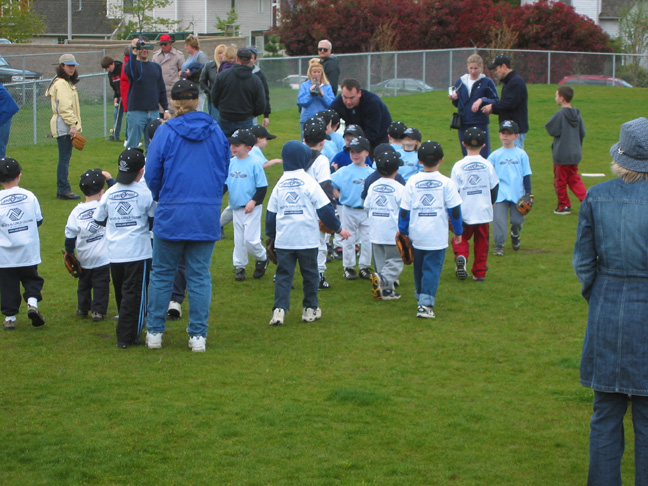 Congratulating the other team at the end of the game (only one inning, but everyone had fun!)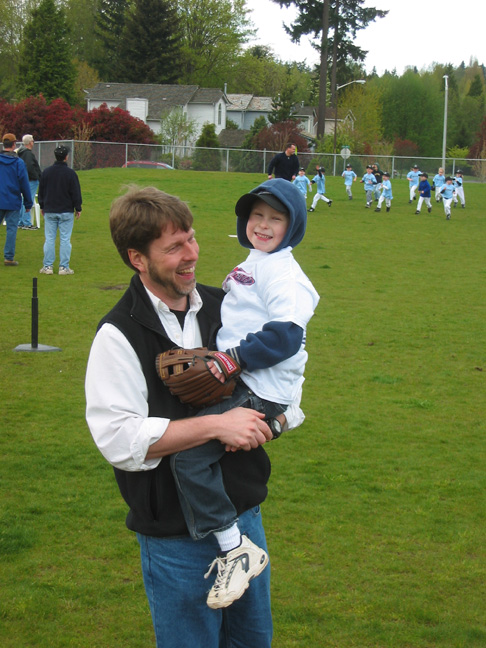 Proud dad and happy Bryden!
---
Last updated: April 27, 2003