March, 2003

Playing in the snow is just as much fun as our ski lessons!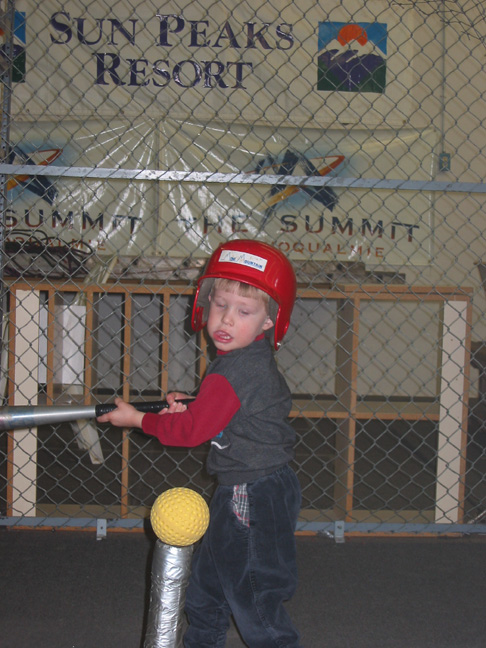 Gavin got to hit baseballs in a batting cage at a birthday party...
...and ride a snowboard! (RealPlayer required to view)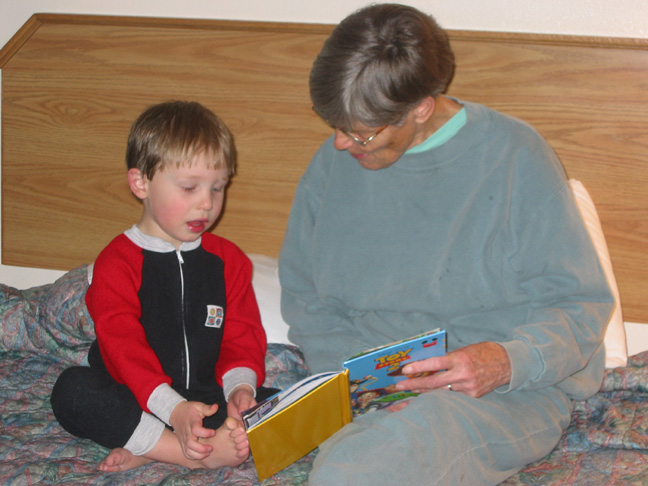 Gavin likes having Bestamor read him bedtime stories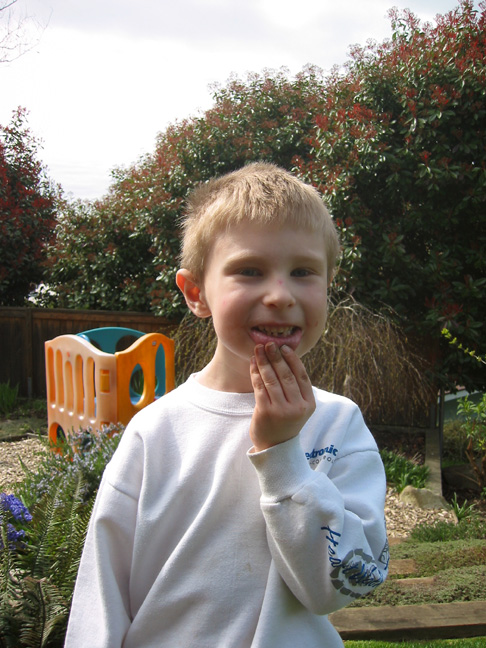 Bryden lost his first tooth!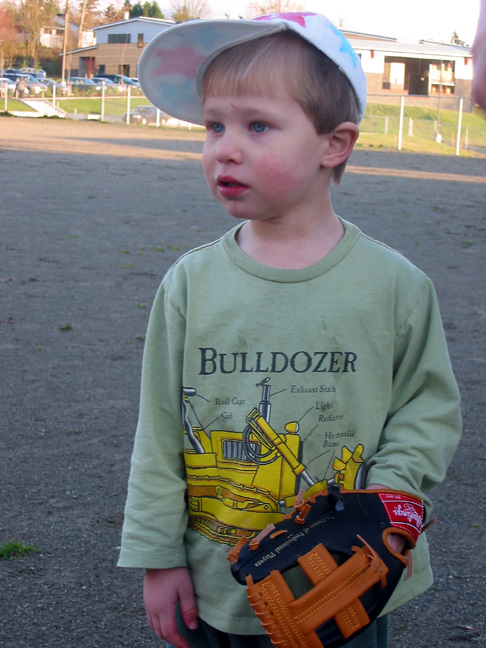 Bryden started T-ball this year, but Gavin insisted on trying to play also!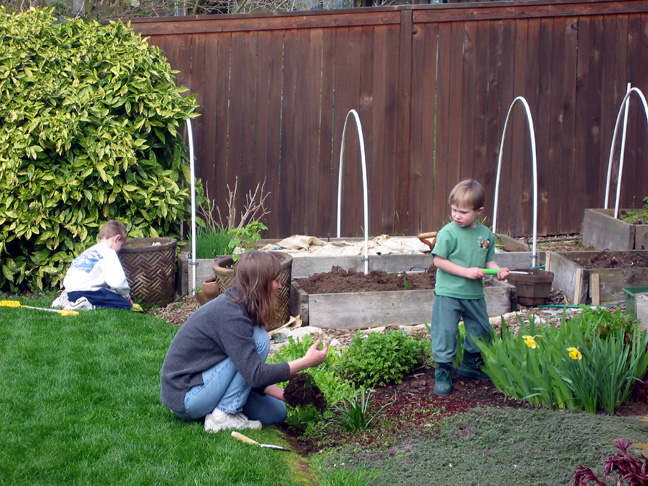 Mom's starting to get lots of gardening help these days...
---
Last updated: March 29, 2003