Winthrop
February, 2003
We went to Winthrop again to play in the snow!
Bryden showing Gavin how to walk down snowy hills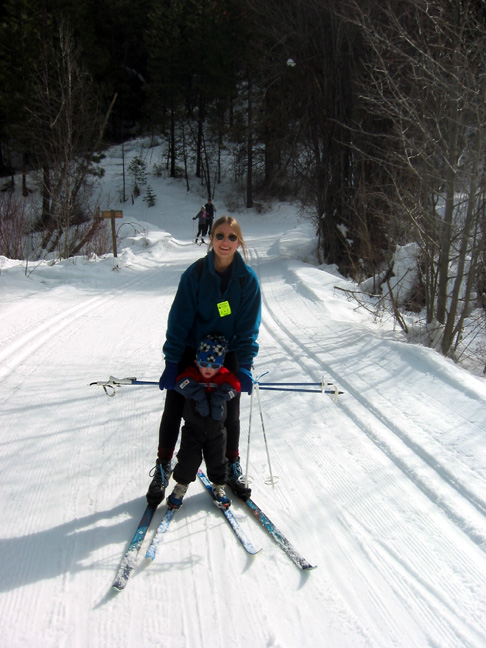 Maren helping Gavin learn how to cross country ski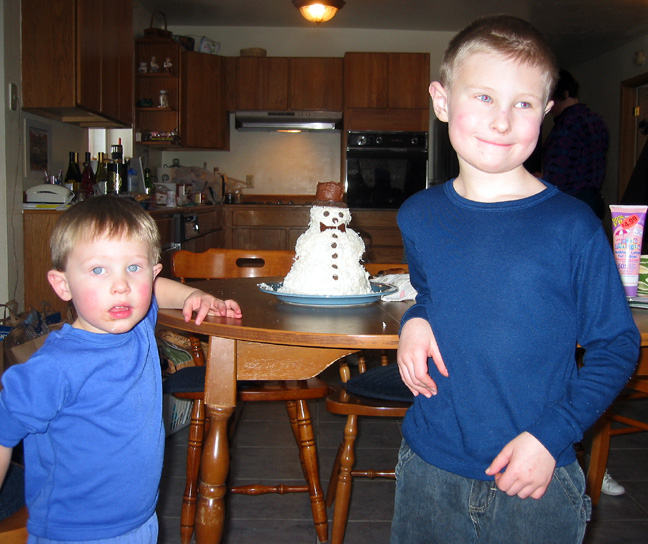 Mom made us a snowman cake!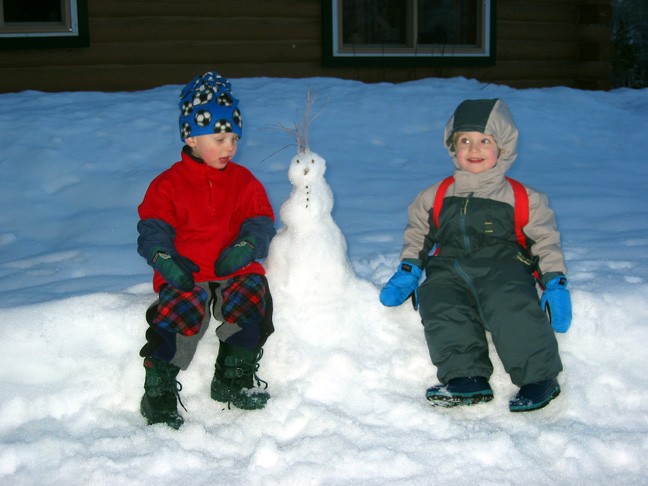 Gavin and Ian wanted a real snowman - ya gotta love the hair!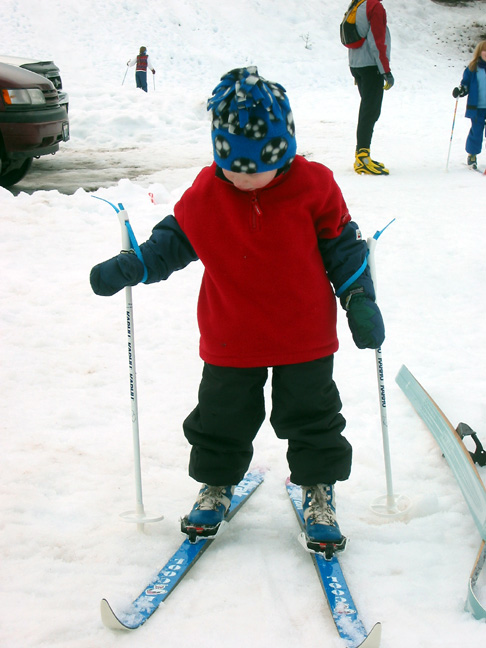 Gavin's ready to try XC skiing without mom this time
(Video clip - RealPlayer required to view)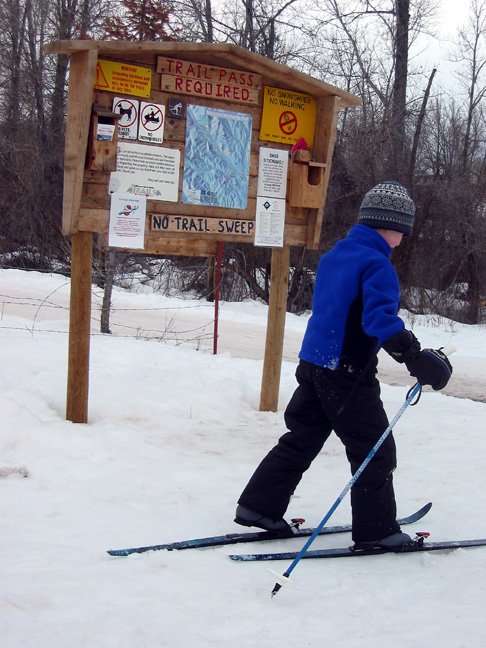 Bryden's already got the hang of this...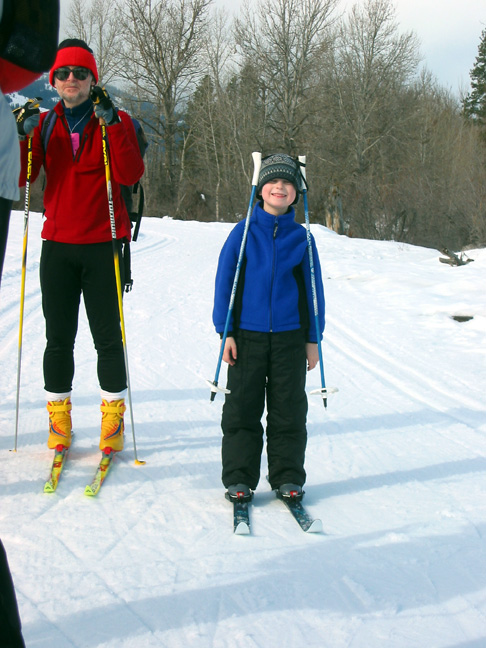 ...but he's certainly not above being a little silly at times!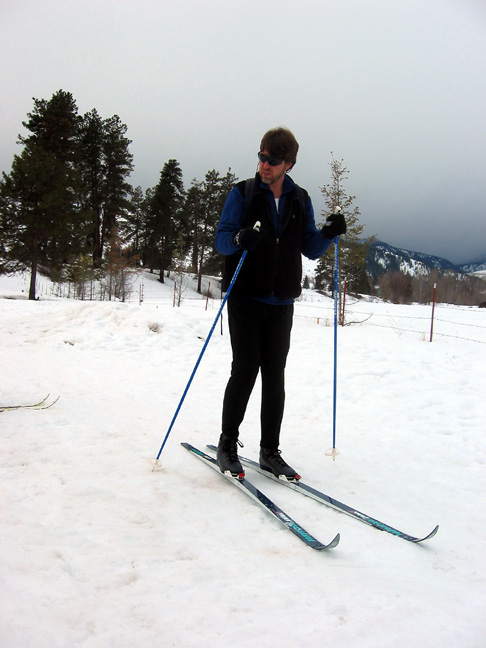 Matt's ready to get out there with his boys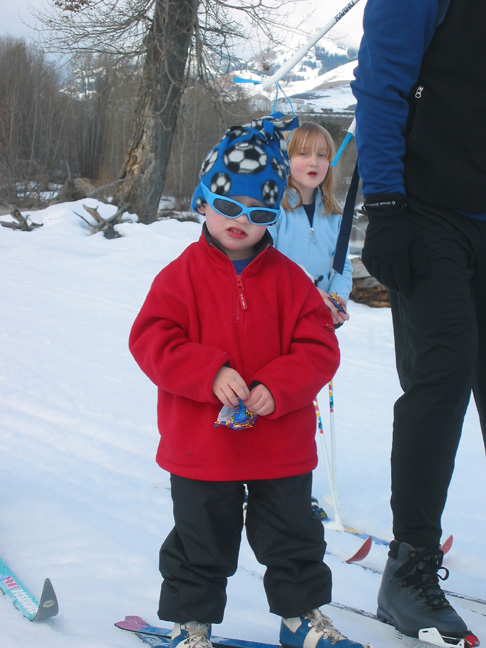 Gavin's tough guy look
---
Last updated: July 17, 2004