February, 2003

Gavin all bundled up for a day in the snow at Snoqualmie Pass

Bryden was in a play at kindergarten - he was a penguin judge in a presentation of "Three Cheers for Tacky!"
---
We spent an evening down at the climbing gym - Bryden's got new climbing shoes, and is really starting to climb!

On belay and chalking up...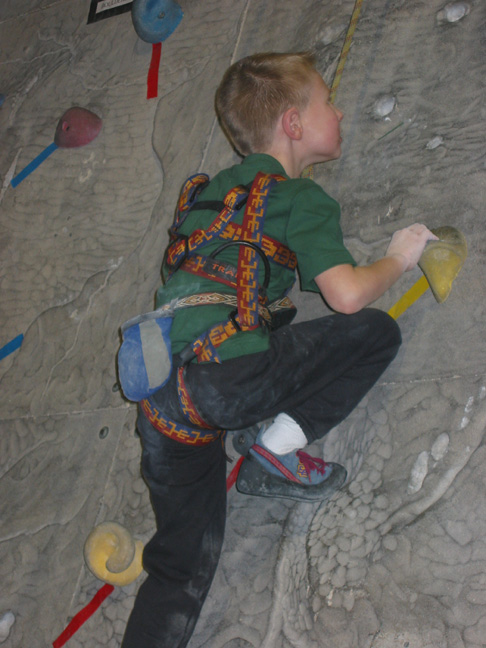 These new shoes are pretty sticky...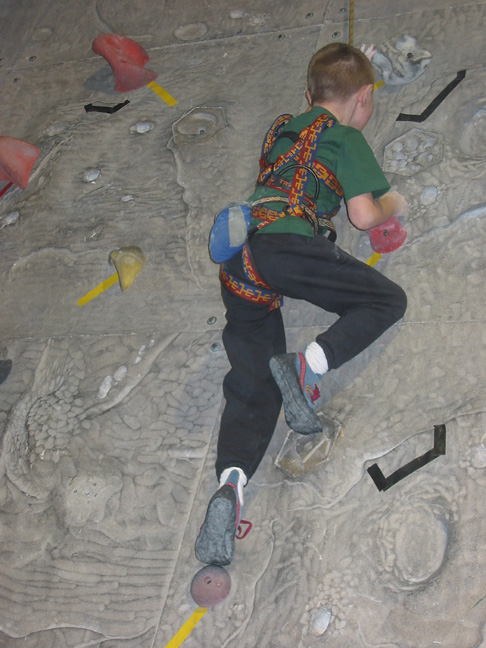 And up we go!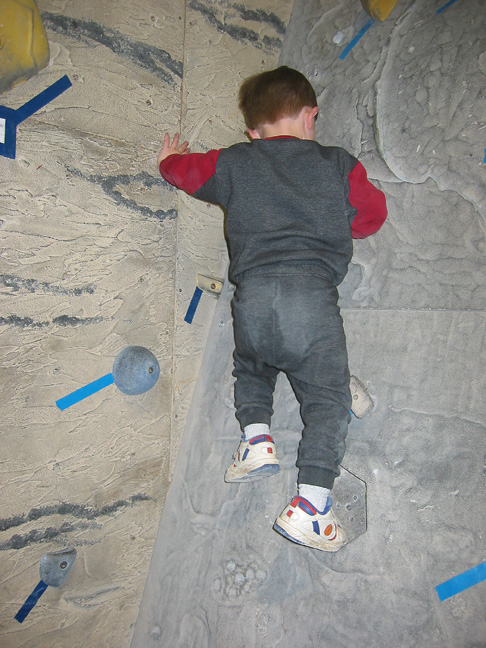 Gavin is still bouldering - no harness yet!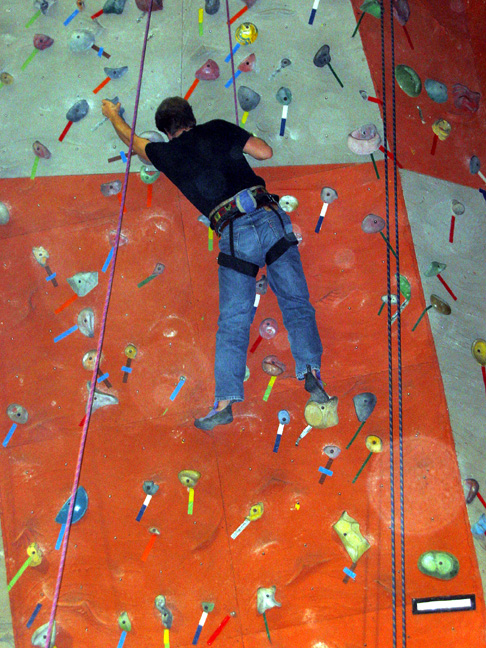 And dad gets his turn now and then as well...
---
We went to Winthrop again to play in the snow!

Bryden showing Gavin how to walk down snowy hills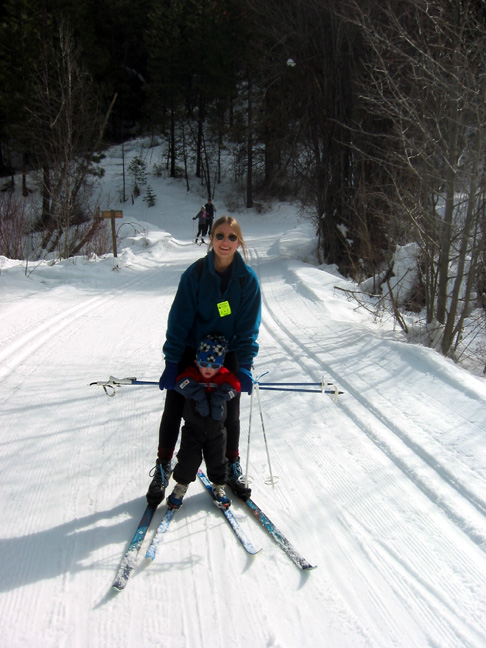 Maren helping Gavin learn how to cross country ski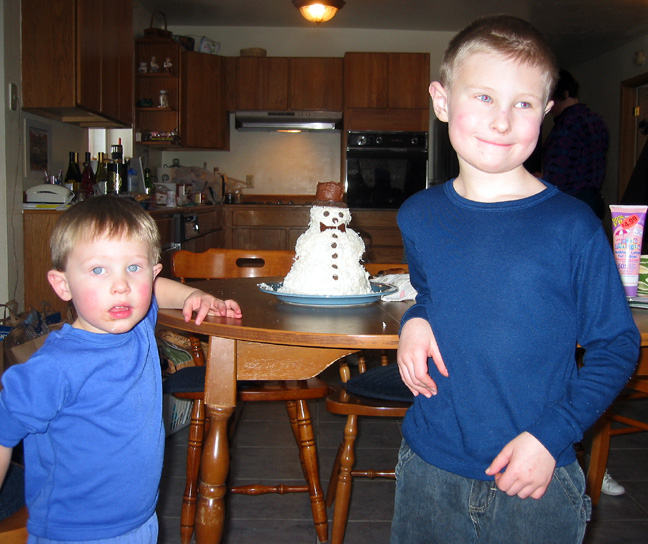 Mom made us a snowman cake!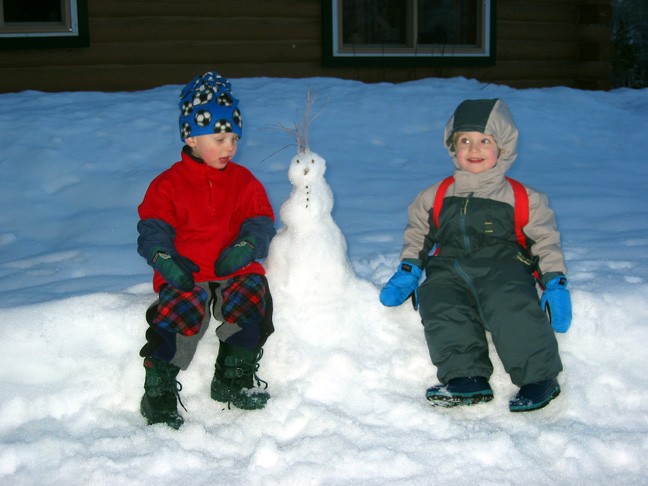 Gavin and Ian wanted a real snowman - ya gotta love the hair!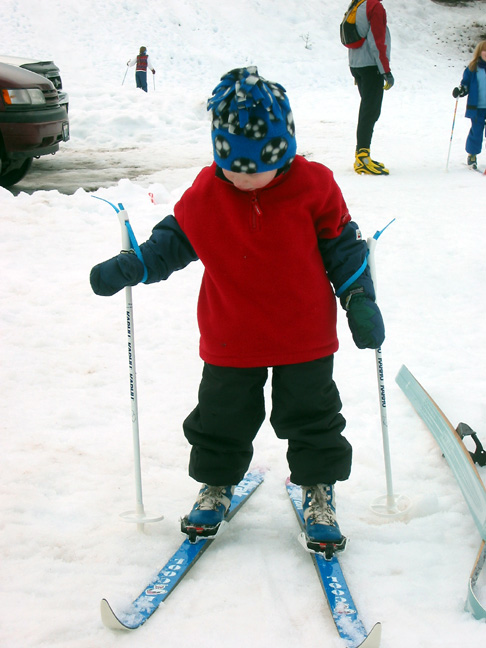 Gavin's ready to try XC skiing without mom this time
(Video clip - RealPlayer required to view)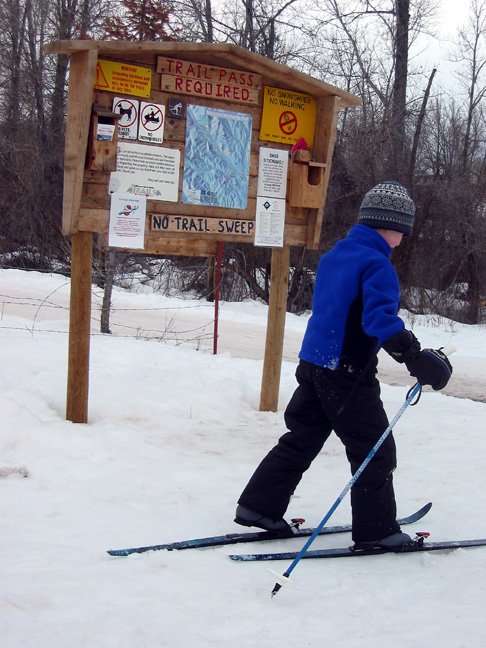 Bryden's already got the hang of this...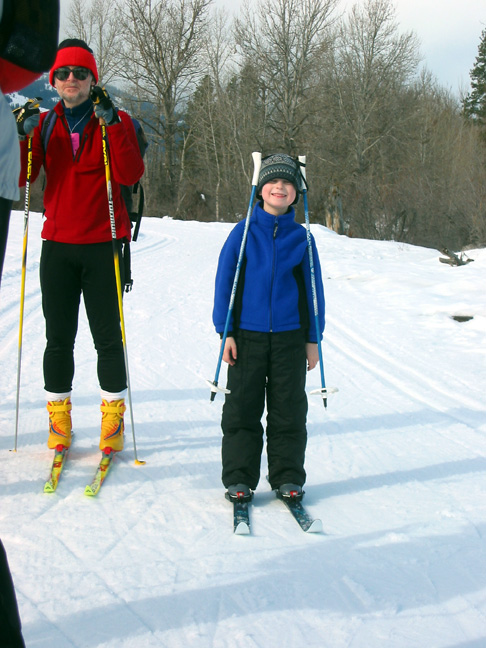 ...but he's certainly not above being a little silly at times!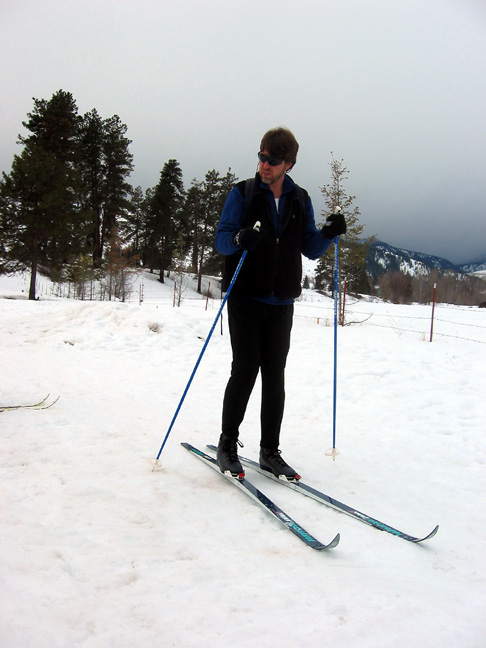 Matt's ready to get out there with his boys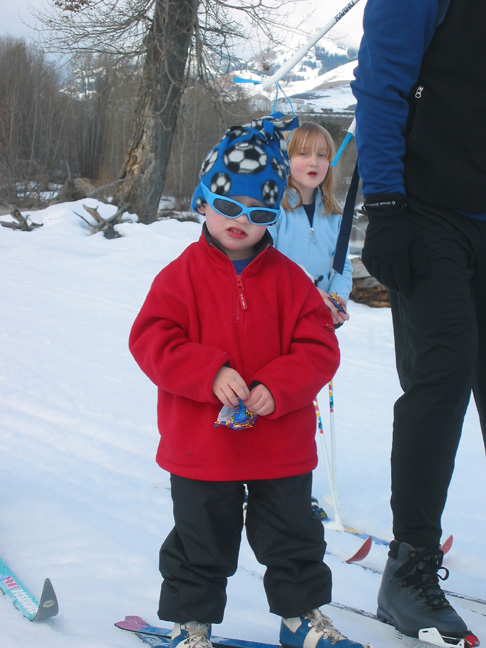 Gavin's tough guy look
---
We celebrated Angelina's first birthday!

Here's the birthday girl with her birthday cake!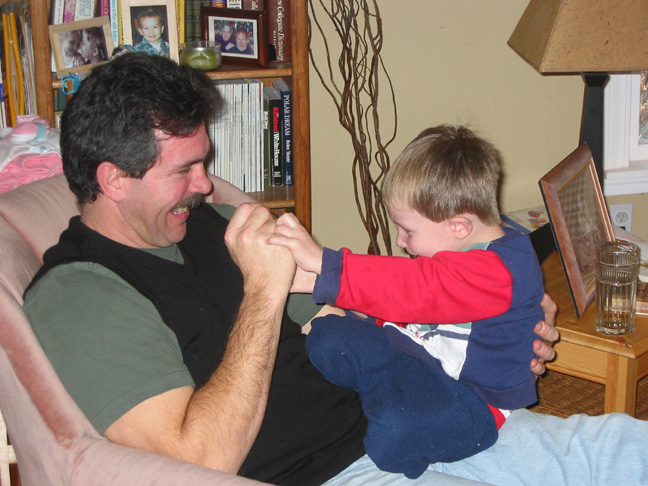 Gavin playing with Uncle Kurt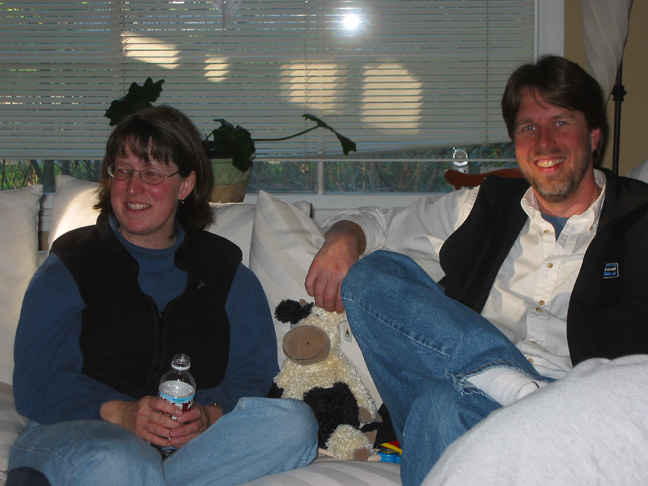 Matt and his little sister Carla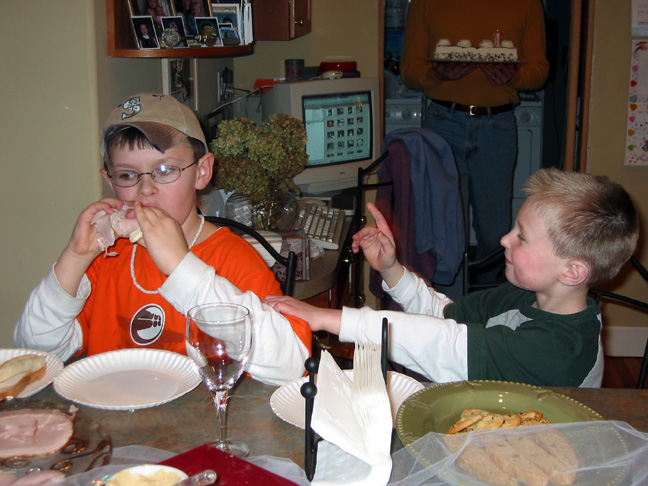 Bryden having fun with his cousin Daycen
---
Last updated: February 26, 2003