January, 2003
This was Gavin's first year to start skiing on the snow up at Snoqualmie Pass - his first day out wasn't quite like skiing indoors on the carpet at Mini Mountain!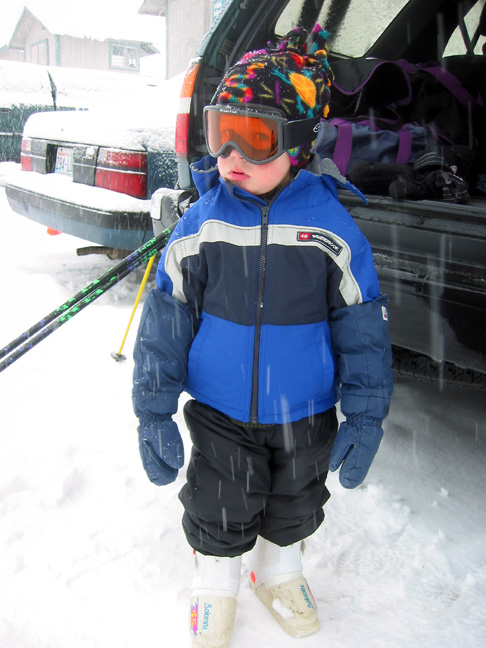 "Mom, are you sure it's supposed to be this cold?"
---
---
We spent a long weekend in Mazama, WA, staying with a bunch of friends at the Wolfridge Resort (highly recommended!), playing in the snow!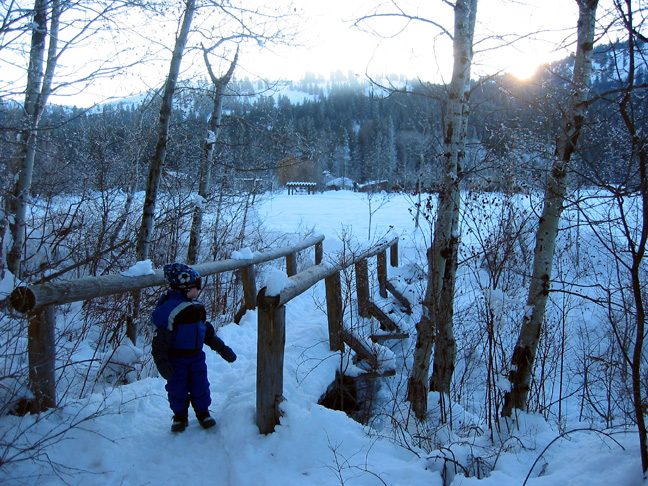 Gavin all bundled up for a walk at sunset ouside of our cabin.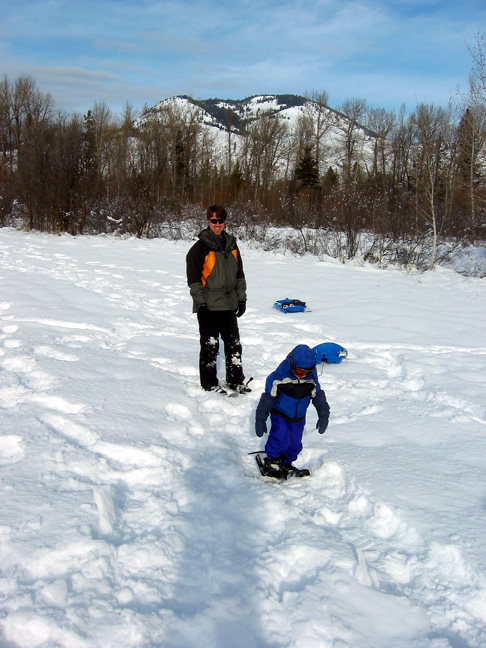 Gavin trying snowshoes for his first time.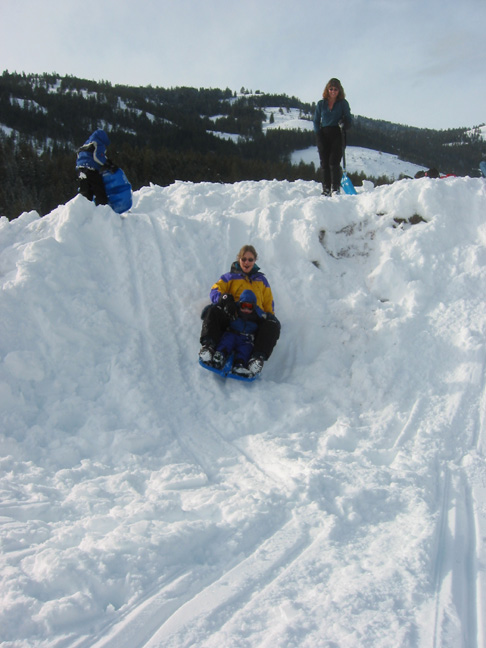 Maren and Gavin sledding down a small, but steep hill. Bryden is on top waiting his turn.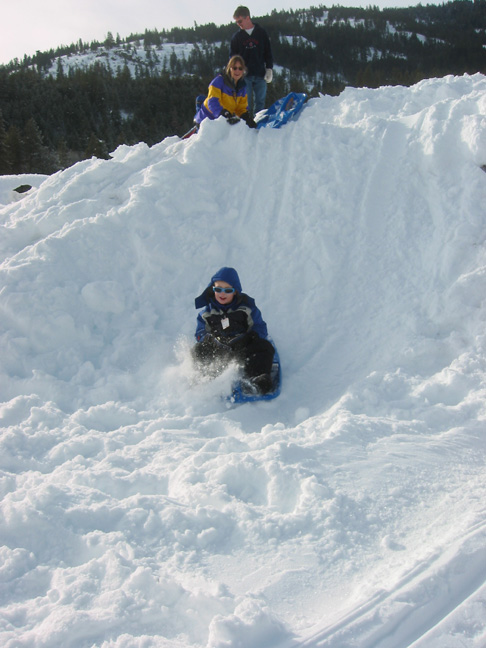 Here comes Bryden - he doesn't need mom's help!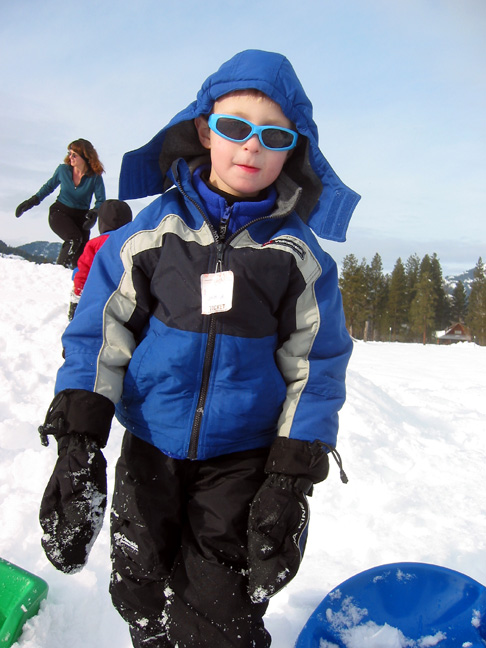 Bryden looking cool in his snow gear and sunglasses.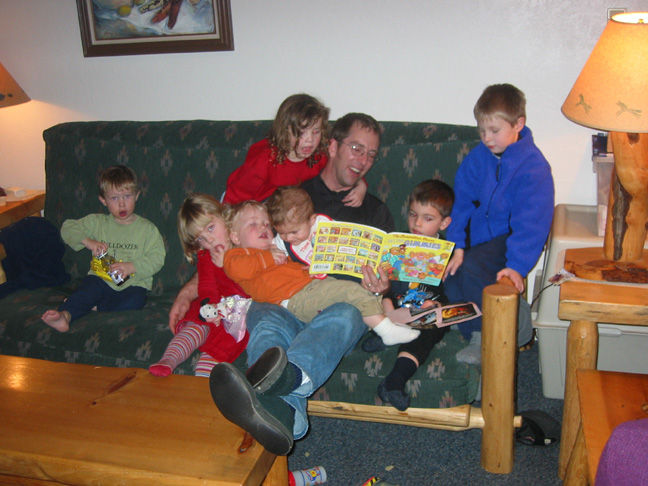 Story time in the evening is a big hit, especially when Steve starts improvising!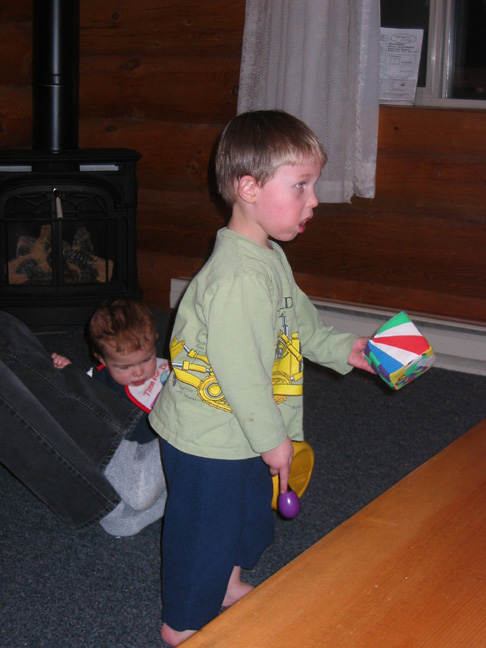 Gavin is determined to learn how to juggle.
---
---
Our cousins came over one day to help bake bread - lots of fun and flour everywhere!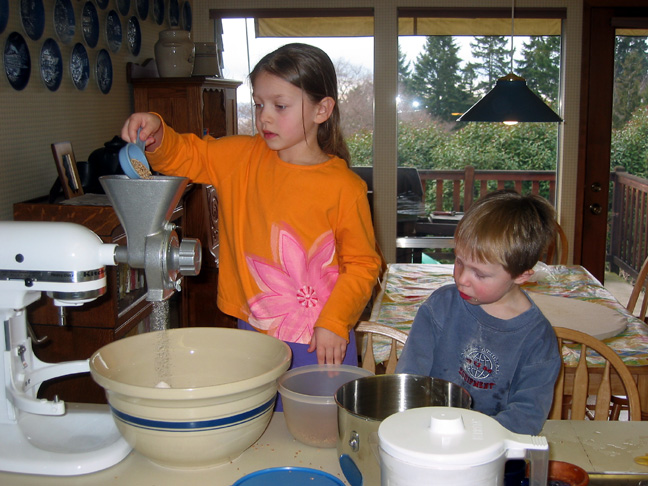 Danica and Gavin working on grinding the wheat.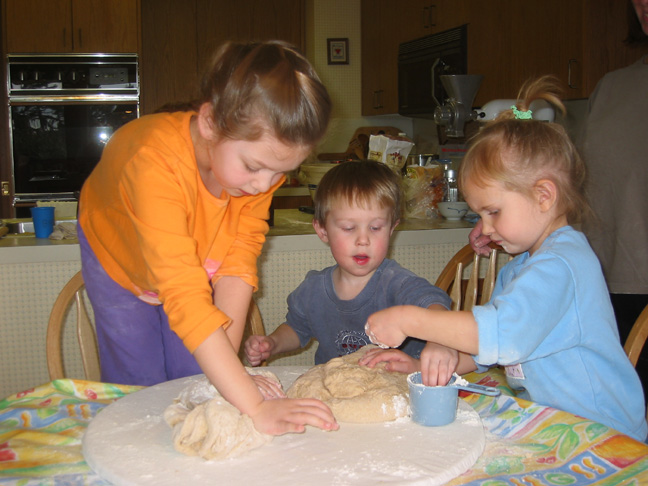 Danica, Gavin and Elanor kneading the dough.
---
---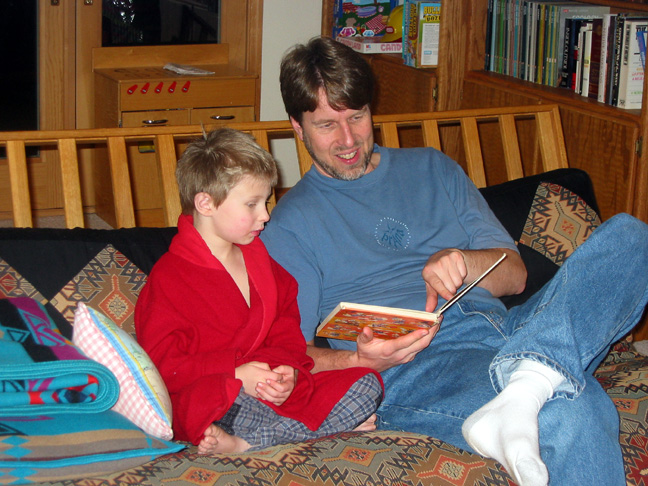 He doesn't much like having his picture taken these days, but Bryden does still love his bedtime stories!
---
Last updated: February 2, 2003